Our Top Picks
Best Overall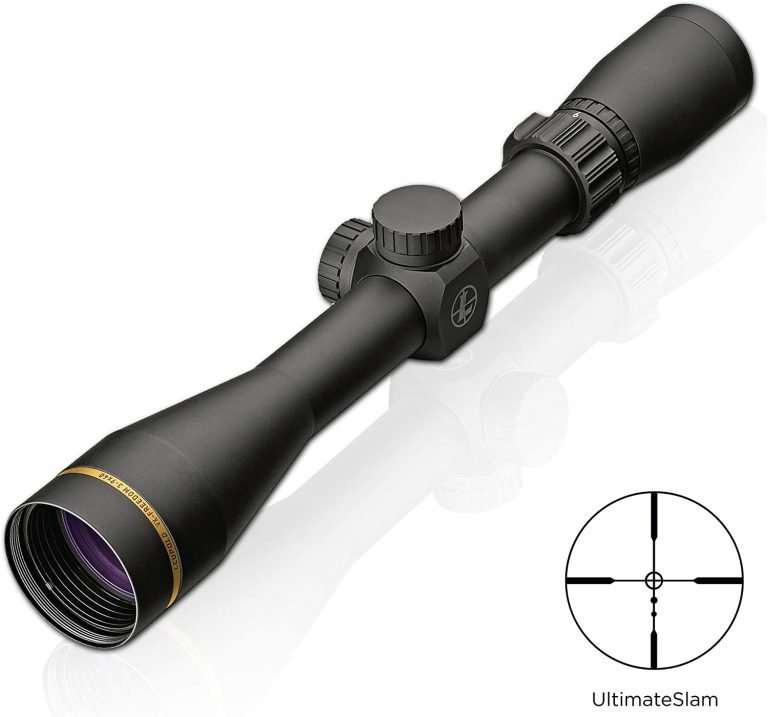 Leupold VX-Freedom 3-9X40mm Riflescope
This scope is great for dusk and dawn hunting.
Check Price
Best on a Budget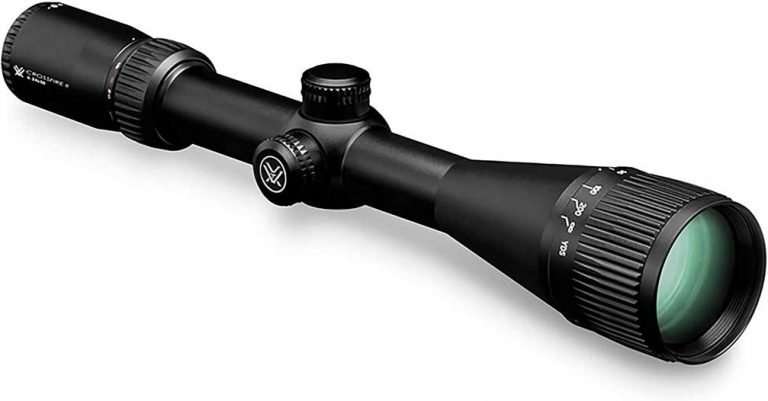 Vortex Optics Crossfire II 2-7×32 Scout Riflescope
This scope gets the job done on a budget.
Check Price
Best for Longer Ranges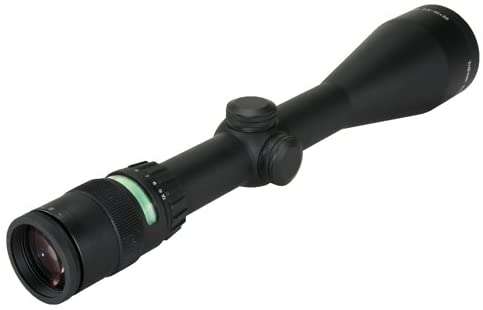 Trijicon TR22 AccuPoint 2.5-10x56mm Riflescope
This scope is reliable even in harsh environments.
Check Price
Best with Fixed Magnification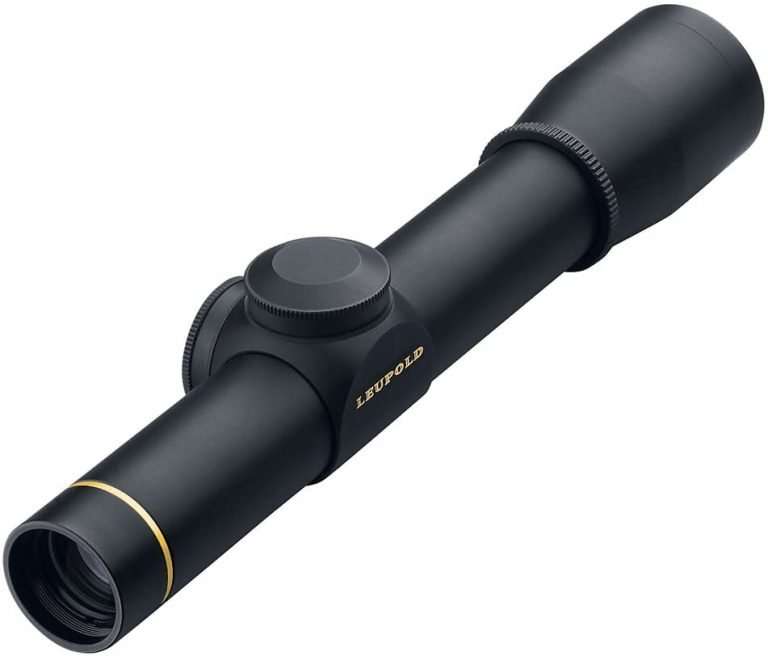 Leupold FX-II Ultralight 2.5x20mm Riflescope
This scope is one of the best fixed-power optics on the market.
Check Price
The .45-70 Government is an excellent short-range round for hunting big game under heavy cover or deep in the woods and was even considered a flat-shooting cartridge in its day. It delivers heavy projectiles powerful enough to take down a grizzly. Even in the thick stuff, a good scope for quick target ID and aiming is a big help, and that's what we're here for! We listed a wide variety of the best scopes for 45-70 to accommodate all your shooting and hunting needs!
Comparison of the Best Scopes for 45-70
Last update on 2023-02-24 / Images from Amazon Product Advertising API
How We Choose + Our Must-Have Features
Reticle
Unlike other cartridges, the .45-70 doesn't require complicated reticles. All you need is a simple duplex reticle. Illuminated reticles are also a plus for low-light hunting and shooting.
Magnification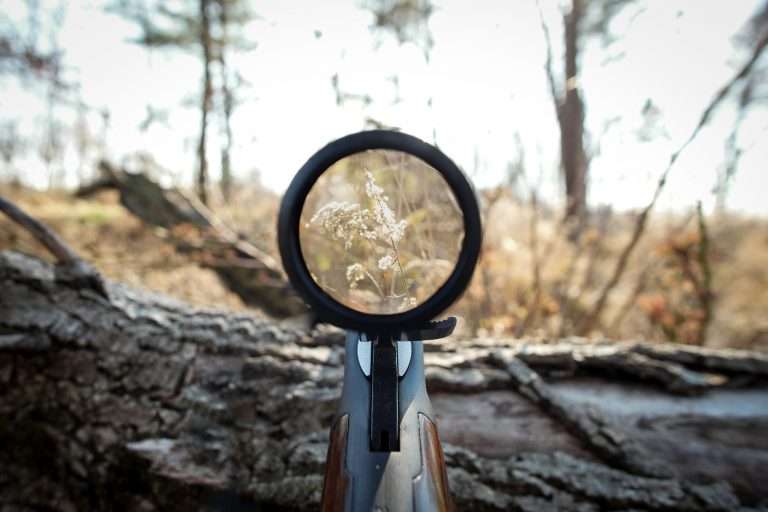 Since you probably won't (shouldn't) be using the 45-70 for long shots, getting a scope with a low magnification range is more than enough. This will let you acquire targets quickly, particularly dangerous game before they come charging at you. You'll need speed in this scenario, not high magnification.
If you don't like changing and adjusting magnification levels and prefer a dead-simple design, we've also got a fixed magnification scope! Check out the Leupold FX-II Ultralight 2.5x20mm Riflescope below.
Material and Construction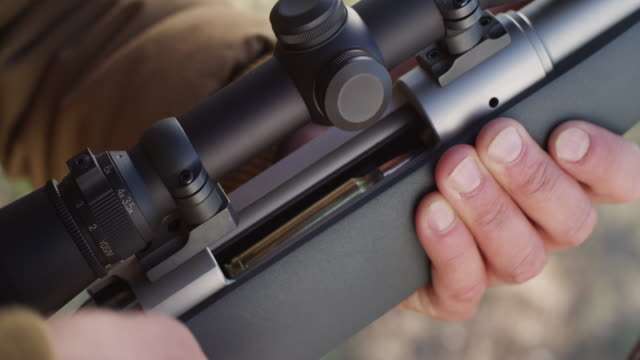 Hiding in the thick woods while waiting for your game to turn up can result in your rifle and scope getting bumped around. And it's inevitable that your rifle may accidentally slip out of your hand sometimes. So get an optic that's made from aircraft-grade aluminum and quality internals or any material with the same durability.
Eye Relief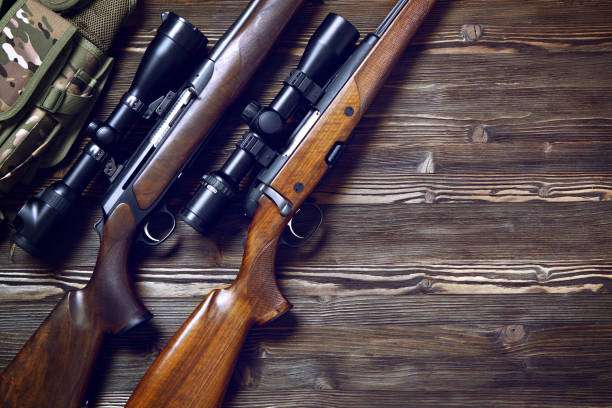 The .45-70's 400-grain bullet kicks hard at 1,200 feet per second. So we suggest getting a scope with generous eye relief. After all, you won't always have a perfect shoulder mount when shooting quickly.
8 Best Scopes for 45-70
Best Overall: Leupold VX-Freedom 3-9X40mm Riflescope
Last update on 2023-02-24 / Images from Amazon Product Advertising API
Our best overall pick offers a perfect sight picture from 10 yards to a hundred, so it's ideal for your 45-70 carbine.
Plus, it features Leupold's impressive light management system. This technology delivers optimum light transmission and reduced glare for hunting from dusk to dawn. This innovative feat and crisp images for a very affordable price!
The VX-Freedom3-9×40 riflescope is also designed and tested to perform in the most extreme weather conditions and temperatures. Not only is the VX-Freedom made from 6061-T6 aircraft quality aluminum, but it's also impact tested using Leupold's recoil simulation machine.
Pros
Affordable
Smooth magnification dial
High-quality glass
Great light transmission
Cons
Elevation and windage turret clicks are a little spongy
What Customers Say
"Very nice entry-level hunting scope…what it lacks in features in comparison to competing optics, it makes up for in optical quality, and it allowed me to take my first deer(7pt buck) about 15 minutes before sunset with ease…don't buy this if you want a target scope with zero stops, locking/drop turrets, and fancy reticles…I've tried quite a few scopes since buying this, and the only one I've used in the low/mid-tier price range that has better glass is my vortex viper pst scope, which is more then 2x the price, but has much nicer glass and a better eye box, along with more features, and an illuminated optic. If you want a target scope buy a target scope and you get what you pay for in that regard. But for something capable of reliable getting on target with deer-sized game, the VX-freedom is a very good value, and probably my recommended scope in its price range for its intended purpose."
"Only complaint is the adjustment knobs feel cheap. Feel like my Burris FFII is a little better quality, however, I like that this Leopold is made in the USA for a good price. Glass seems the same as the FFII."
Best on a Budget: Vortex Optics Crossfire II 2-7×32 Scout Riflescope
Last update on 2023-02-24 / Images from Amazon Product Advertising API
Vortex produces some of the most durable optics on the market. Their riflescopes are constructed from aircraft-grade aluminum, so they can survive the strongest impacts. 
The Vortex Crossfire II has 2x to 7x magnification for short to medium-range hunting. It uses a second focal plane reticle so your crosshairs don't change in size no matter how much you zoom in. 
If you prefer hunting at first light, at last light, or any time of the day, the Crossfire's 32mm multi-coated objective lens won't disappoint. This reliable scope is also shockproof, fog proof, and waterproof for a smooth hunting experience. 
What we love most about the Vortex Crossfire II Scout rifle scope are its windage and elevation knobs. The knobs click audibly, so you won't have to remove your eyes from your target while making adjustments, which is nice if you can't remember which way is which when sighting it in!
Pros
Generous eye relief
Capped and resettable turrets
Affordable
Cons
Image distortion at the highest magnification setting
What Customers Say
"Good scope for the price! I do have some blur at the outer edge of view when I've powered to 7 and all power's have a slight purple haze , having said that I've got about 65 rounds through it on my Ruger gunsite scout inn .308 win and it seems to be holding pretty good ! My best groups were around the 1″ mark @ 100 yards and around 3″ @200 yards on a sandbag rest. Having said this if your not a nit picky , and its inn your budget it should get the job done ."
"It's a decent scope. Very long eye relief. I mounted it on a Ruger Gunsite Scout and used vortex 1in. Medium hunter rings. Seems to be holding zero just fine. Fired about 60 rounds since I finished getting it zeroed. Glass is clear. Brightness is ok."
Best for Longer Ranges: Trijicon TR22 AccuPoint 2.5-10x56mm Riflescope
Last update on 2023-02-24 / Images from Amazon Product Advertising API
If you plan to be shooting at longer ranges, then our next pick is a good one.
The Trijicon TR22 AccuPoint 2.5-10x56mm Riflescope offers zero distortion and incredible light-gathering abilities, plus an always-on battery-free illumination. Its reticle doesn't project any illumination from the objective lens.
The Trijicon TR22 AccuPoint 2.5-10x56mm Riflescope is built from high-quality glass that performs excellently even under extreme weather and temperature. And it's designed to withstand heavy recoils like the one from the 45-70.
Pros
Wide magnification range
Zero forward emission
Capped turrets
Cons
It's a little expensive
It's a little heavy
What Customers Say
"Great scope, with great glass. Wide range of magnification. For still or stand hunting it is perfect. It is a little heavy to carry all day. Optics are best in class and even better than scopes costing almost twice as much. I have 3 of these scopes."
"Arrived early. Couldn't be more satisfied! Ultra-clear optics, performance beyond what I experience in glass costing 4 times this much! The fiber optic illumination works better and than I could have ever hoped! Low light performance as good as my Swarovski Z8i! This is now the least expensive optic I own, but rival the best, and I'm now looking at more scopes from trijicon. This has turned the old theory of "the more expensive the optic, the better.""
Best with Fixed Magnification: Leupold FX-II Ultralight 2.5x20mm Riflescope
Last update on 2023-02-24 / Images from Amazon Product Advertising API
Leupold FX-II Ultralight 2.5x20mm Riflescope is a great choice for when you want to mount your scope in front of the receiver. It's also perfect for shooting at short ranges using lever-action rifles or scout rifles.
This riflescope also offers superior edge-to-edge lens clarity and reduced glare, just as you'd expect from a Leupold optic. It comes with a simple reticle and its ocular lens adjusts and locks with the locking ring. 
Pros
Lightweight
Great at low light
Affordable
Cons
What Customers Say
"I understand that many people like to get variable power rifle scopes so that they can pull double-duty as a spotting scope. But fixed powered scopes are much simpler (and less expensive) to design and build. If you don't feel the need to have a telescope mounted on the top of your rifle, you can get usable hunting magnification and excellent quality glass at surprisingly affordable prices. And this scope is a great example of that!"
"For most hunting settings you don't really need a scope that is so powerful that you can observe the outer reaches of the galaxy. Marketing by all the big manufacturers will lead you to believe that you do. This 2.5 is light, bright, rugged and compact."
Vortex Optics Strike Eagle Second Focal Plane Riflescope
Last update on 2023-02-24 / Images from Amazon Product Advertising API
The Vortex Strike Eagle offers a great deal for its reliability and durability. It's a solid entry-level choice if you want increased accuracy at range with a low-power variable optic and you don't want to break the bank.
The Strike Eagle's reticle only has an open circle and dot at the center without any clear center crosshair. Some complain that it looks a little busy, but we personally like it for quick acquisition on close targets. I would choose another reticle for precision shooting at long range, but that's not really the 45-70's wheelhouse.
The ranging feature is nice for confirming a sighted distance and the holdovers are great for quick shooting at varying ranges. We find the dot with a ring quick to acquire using the etched black reticle or when illuminated. The only complaint isn't really with the reticle itself, but the illumination in bright daylight sometimes looks washed out depending on what you're aiming at.
Its extended post on the magnification ring of the Gen 2 version is also a significant improvement compared to its earlier versions. One downside is there's a little distortion around the edge of the glass at higher magnification. 
Pros
Anti-reflective coatings
Affordable
Adjustable diopter
Top-tier, lifetime warranty
Cons
Eye box can be a bit unforgiving
Glass clarity isn't great at high magnification
What Customers Say
"I'm not an expert on optics. Much of what I know is based on product research and less on practical application. Nevertheless, based on my research and my experience with the scope so far, this is the best value available. You won't find another scope of this quality, with these capabilities and features, from a manufacturer with a reputation like Vortex anywhere close to this price range."
"My range is only 500 TDs. Being a novice to bolt action rifles. This is bar none a great entry-level scope. Awesome glass and smooth adjustment. Definite buy. Locked in and adjusted hit 500 yds 8 inches round Ar500 plate all day long. You cannot beat the Vortex warranty. Lifetime. There is your cue to buy."
Athlon 215025 Talos BTR 1-4×24 Direct Dial Fixed Riflescope
Last update on 2023-02-24 / Images from Amazon Product Advertising API
With the Athlon Talos BTR riflescope, you can ring steel up to 300 yards and still shoot rapid close-range shots with no issues. Plus, it has generous eye relief and comes with a lifetime warranty.
The Athlon Talos BTR riflescope features extended battle turrets that have audible and tactile clicks. These turrets also track reliably and consistently. It also holds zero well after a hundred rounds and can withstand heavy recoils.
A few minor drawbacks are that this scope's illumination washes out during daylight and the magnification ring is a little tight. 
Pros
Waterproof and fog proof
Long eye relief
Affordable
Cons
What Customers Say
"About what I expected out of the box. Decent fit and finish. Easy to zero, bright in low light conditions. Don't bother with using the lighted reticle during the day, not bright enough to matter and the reticle is clear enough without being lit. Does not handle extreme cold well. Adjusted power on a cold morning hunt (-5 F) and the reticle spun in the housing, ending my hunt for the day."
"Absolutely one of the best optics I've ever seen, the glass is super clear and it gathers light very well. The eye relief is constant with 1-4 power. The light for the reticle only lights where it should, in the crosshairs. In the 1x position you can fire with both eyes open with ease and the image clearly at 4x is awesome. I'm going to use it hunting this winter for game up to 300 yards I believe it will perform well in that range. You get a lot of bang for your buck with Athlon!"
Simmons 8-Point 3-9x50mm Rifle Scope with Truplex Reticle
Last update on 2023-02-24 / Images from Amazon Product Advertising API
This Simmons scope offers great quality for a price that won't hurt your wallet. 
One nice feature is the SureGrip rubber surfaces. It allows you to firmly hold your scope even if you're wearing gloves. This makes the Simmons ideal for hunting in cold weather, or if you just love wearing gloves. 
Doing windage and elevation adjustments is quick and easy. Its power ring also turns smoothly and parallax doesn't change with magnification.
However, a few customers complained about how the adjustment knobs weren't labeled clearly, so making adjustments is a little troublesome. Other than this tiny downside, this lightweight rifle scope is a great choice.
Pros
Waterproof, fog proof & recoil-proof
Quick target acquisition eyepiece
Affordable
Cons
Can't hold zero very well
What Customers Say
"This is an excellent scope for the price. I ordered two of them a couple of years ago on Amazon, one for my .44 Rem Mag H&R Handi-Rifle, and one for my son-in-law's .444 Marlin. They are both holding up well. My son-in-law has harvested two deer with his already at dusk. If one of them were to get broken I'd buy this exact same model."
"Excellent scope for roughly $40. Small issues with not very noticeable clicks on the adjustment knob. Not a big deal for me. I'm using it with UTG rails and rings on a Ruger 1022 and am very happy so far. Shooting tight groups at 50 and 75 yards."
UTG 3-9X32 1″ BugBuster Scope
Last update on 2023-02-24 / Images from Amazon Product Advertising API
Next on our list is the UTG 3-9X32 1″ BugBuster Scope. UTG takes pride in this parallax-free scope from 3 yards to infinity through its adjustable wide-angle front objective.
No need to give special treatment to this scope because it can handle getting thrown into your car's trunk or getting bumped around while hunting. That's because it's carefully designed and impact-tested before being released into the market.
That said, we would not trust this for dangerous game. The reputation just isn't there for UTG like it is for some of these others.
The UTG Bugbuster also features a range-estimating mil-dot reticle that has 9 dots in each direction of the crosshair, so you'll get 19 aiming points. It also comes with a side wheel illumination, giving you easy access to reticle light and not getting in the way of the eyepiece.
Pros
Lightweight
Affordable
Long battery life
Shockproof, Fog proof and Rainproof
Cons
Image distortion at high magnification
What Customers Say
"This is a fine budget scope you won't cry when it craps the bed. My only complaint is where it's made. In my book the performance out weights country of origin. The vendor shipped lightning fast and the scope was well protected. I would recommend and purchase this scope and other UTG products again."
"Pretty good scope. The illumination feature seems a bit gimmicky to me. Pretty cool looking but I'm not sure how much use it is. Any setting above about 25% kinda bleeds and gets blurry. Also seems like it causes my eyes to dilate and the target gets dark. I can imagine on a higher quality scope that the illumination would be a nice thing, but on this one, I just don't find myself using it. Otherwise, the parallax adjustment is great, the focus is REALLY good, the magnification is great, the etched glass crosshairs are really nice and crisp. The entire thing seems VERY well built, holds zero firing 5.56/.223. I LOVE that it's short and the quick-release mounts are super nice. It seems to hold zero when removing it from the rifle and putting it back on. The turret locks/adjustments are REALLY nice and easy to use. Looks REALLY cool too. I do wish it had a place to mount and handle to manipulate the magnification adjustment – it's a bit stiff."
FAQs
How many yards is a 45-70 accurate?

The .45-70 cartridge is accurate out to around 150 yards with minimal bullet drop. And that could extend up to 300 yards with holdover or elevation adjustments with practice using one of the scopes above.
Is a 45-70 A good elk rifle?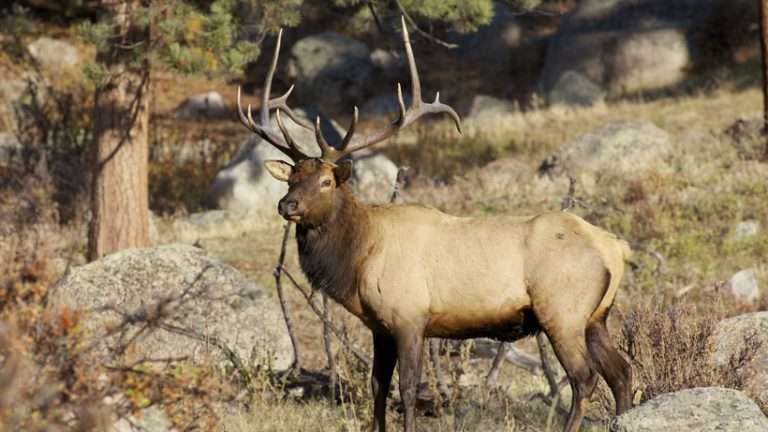 The 45-70 is more than capable of taking down an elk or a moose out to 200 yards. Personally, I'd choose something flatter-shooting for longer-range shots on elk.
Is it worth buying a 45-70?
If you don't shoot more than 200 yards, then the 45-70 is an excellent round. It's powerful enough to deliver clean kills on large game.