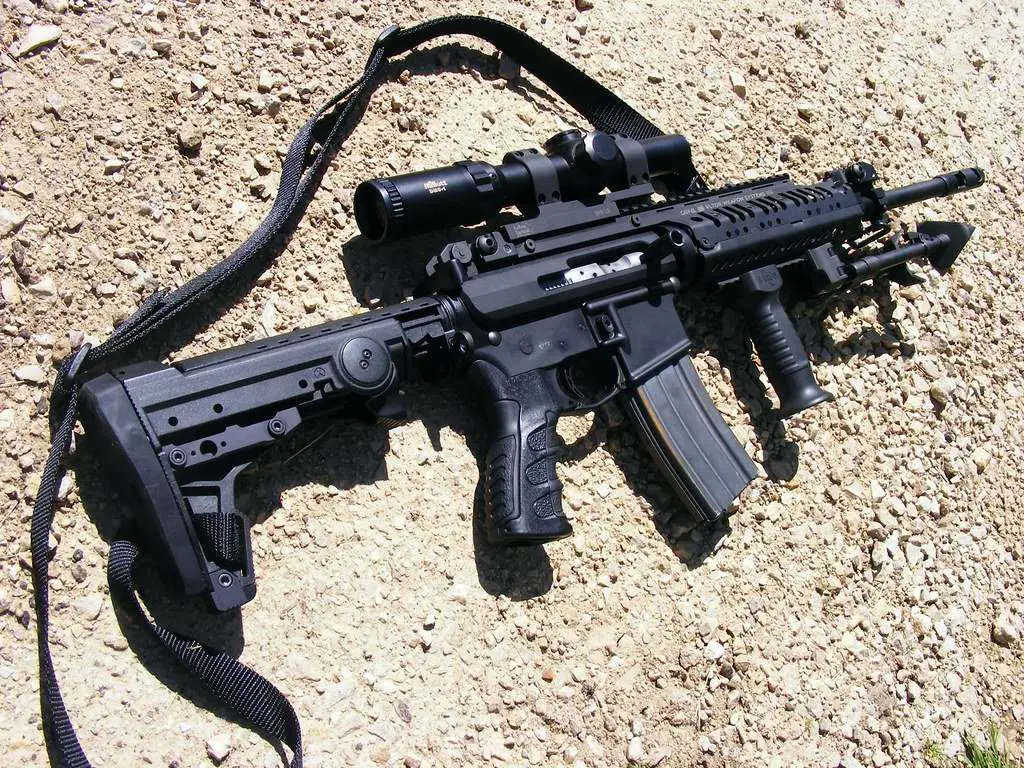 Our Top Picks
Best Overall

Leupold VX-3i 4.5-14x50mm
This lightweight scope is the ideal hunting companion.
Check Price
Best Scope on a Budget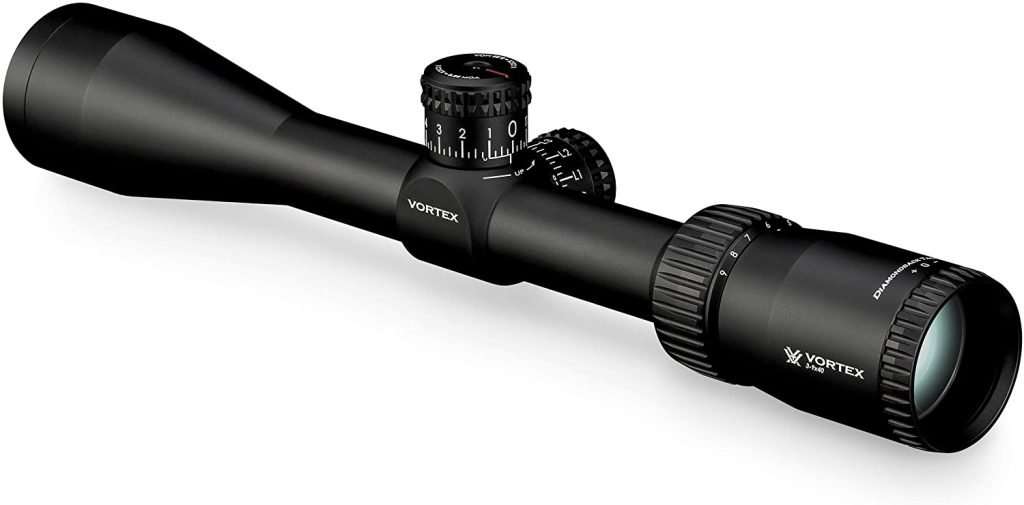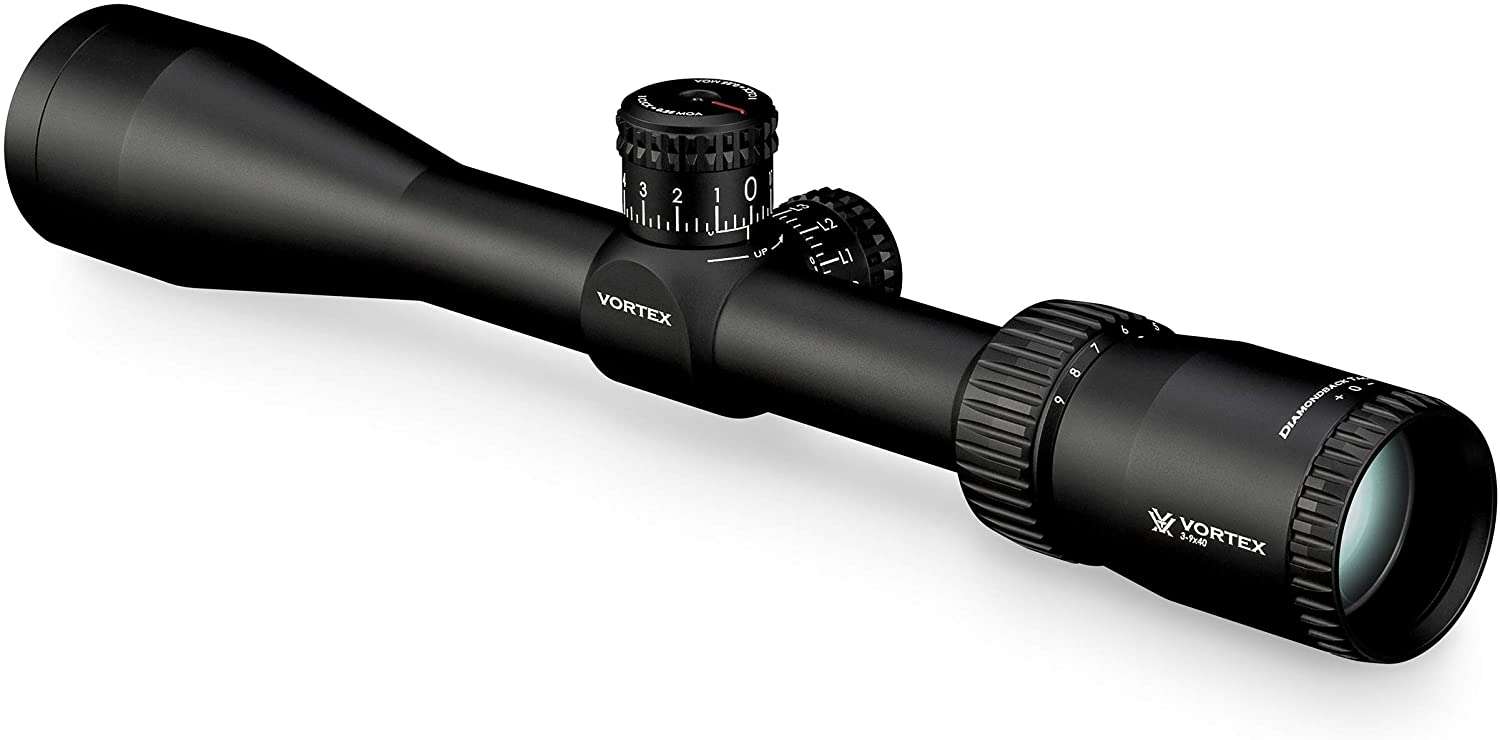 Vortex Optics Diamondback 4-16×44
This affordable scope is highly recommended for its reliability.
Check Price
Best Scope for PRS Matches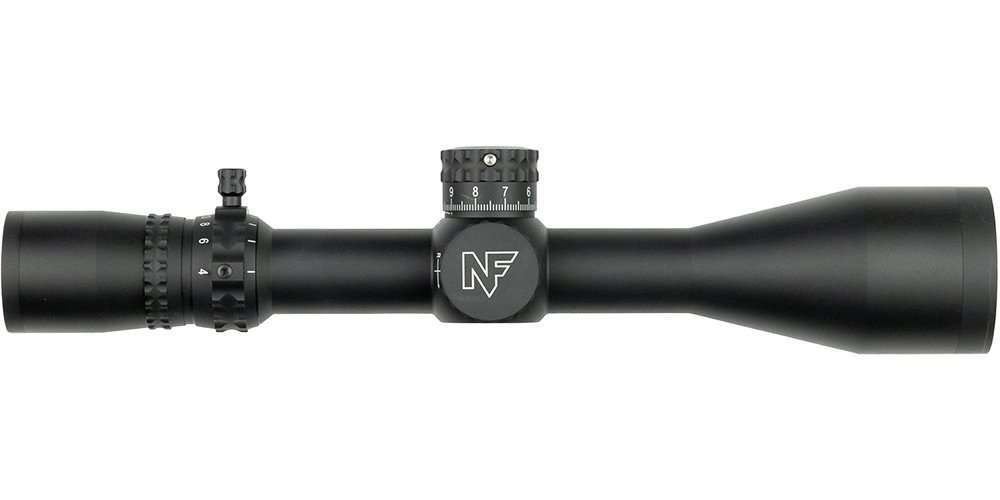 Nightforce NX8 4-32×50 F1
This versatile scope is very comfortable to use.
Check Price
The 6.5 Grendel is a power-packed round designed for the AR-15, and it can do wonders at intermediate range. You won't even have to modify your AR-15 that much to switch to the 6.5 Grendel. Just change your AR's upper and your magazine, and that's it! We know you're excited to try it out, but your hunting set-up ain't complete without the best scope to go with your 6.5 Grendel, so let's check them out first.
Comparison of the Best Scopes for the 6.5 Grendel
Here's a quick comparison of our top picks if you're in a hurry.
How We Choose + Our Must-Have Features
When choosing a scope, aside from the distance you'll be shooting, consider its compatibility to the gun you're using and the caliber you'll be loading it with. Once you've considered these factors, here are the features that you should look into next.
Magnification
The 6.5 Grendel excels at 100 to 400 yards. So getting a variable power scope with a maximum magnification of 15x or more will work best.
Optical Performance
A scope's optical clarity and light transmission capacity is another important factor. Your scope should be able to help acquire your target quickly even while they're moving or even if it's almost dark.
Also, it's essential to choose a scope with a reticle that has a great compensation system for windage and holdover. 
Most importantly, get a scope with a reticle that you're most comfortable with. This will help you optimize your scope's full optical capability.
Material/Quality
A scope's quality is also defined by its material and construction. It's better if you can get a scope that's been impact-tested so you're sure that it can survive being used every day for a long time. We also suggest choosing a scope made of aircraft-grade aluminum or its equivalent for guaranteed durability.
Best Overall: Leupold VX-3i 4.5-14x50mm Riflescope
As one of Leupold's best, the VX-3i Riflescope lives up to its brand's "Relentless Performance" tagline.
This scope is every hunter's dream come true, no drama, just pure simplicity. It delivers incredible image quality like no other. 
It also features Leupold's impressive light management system that lets you hunt no matter the lighting condition. 
Despite its affordability, the VX-3i Riflescope guarantees lifetime durability and reliability.
Pros
Waterproof, fog proof, and shockproof
Affordable
Lightweight
Lifetime warranty
Cons
What Customers Say
"Great value. Clear optics. Hold zero well. Made me much more accurate. Love it. Only wish the adjustment knobs were more "clicky". Nice that no coin or tools required to adjust."
"Now that I have this scope, the hogs will have to reset their watches. Coming out after sunset isn't long enough, this scope gathers light super good!"
Best on a Budget: Vortex Optics Diamondback 4-16×44
Like any other Vortex riflescope, the Diamondback offers more than meets the eye.
It's a great price for a first focal plane scope.
It may costs less than most brands but its performance exceeds expectations. 
The Vortex Diamondback guarantees smooth magnification changes even in the worst weather, making it a great hunting companion. 
We love using the Vortex Diamondback for long precision shooting because its side parallax knob and exposed tactical turrets make adjustments hassle-free. 
If you're looking for a scope that gets the job done but doesn't break the bank, the Vortex Optics Diamondback won't disappoint.
Pros
Fast-focus eyepiece
Extra-low dispersion glass
Shock-proof, waterproof, fog proof
Cons
Not much parallax adjustments past 300 yards
What Customers Say
"Very good scope for the money. Love the warranty and so far it's very accurate for my skill level. Sighting my 6.5 hells canyon in I could clearly see my groups and while at max zoom short-range objects can get a bit out of focus it's still full stars for me."
"Beautiful piece of glass. Most are intimidated by 6-24 but it is such a good range of zoom. The parallax settings were spot on and the reticle is very eye-friendly. Not too long for most rifles even with sunshade. The eye relief is more than adequate to prevent scope bite. Very happy there is finally a high-quality FFP scope out there at a budget rifle price point."
Best Scope for PRS Matches – Nightforce NX8 4-32×50 F1
If you're using the 6.5 Grendel for a PRS match, there's no better scope to pair it with than the Nightforce NX8 F1 Riflescope.
This remarkable scope will take you to the top of the competition in no time. It's a combination of power and versatility.
It has a maximum magnification of 32x. Unlike other scopes, you won't experience image blurriness or distortion when at the highest zoom setting, only bright and razor-sharp images.
Finally, the NX8 F1 Riflescope is equipped with Nightforce's proprietary MOAR F1 reticle. This extraordinary reticle features a floating center crosshair that's two MOA wide and two MOA tall; so zeroing in the tiniest targets at extreme distances is a breeze.
Pros
Cons
Vast magnification range
MOAR F1 reticle
It's a little heavy
It costs more than other brands
What Customers Say
"This fits my FAL DMR and the optic is top-notch quality It's extremely high priced but I have no issues with it and it has an extremely hardcore zoom for a DMR, the downside to this optic is it's heavy on an already heavy rifle."
"Sometimes the really quality things in life cost a little, or a lot more. This is one of those times when you will not be disappointed, if you are not used to high-end optics you will notice a huge difference. I was once one that said I would never pay that much, my eyes are so bad I wouldn't even be able to tell the difference, etc….. WRONG !! Man, was I wrong, this is worth every cent, if you're even thinking about getting one you already know enough to be completely satisfied once you do. You see and appreciate the quality, you will know you did good, Awesome product !!"
BURRIS FullField Scope
Our next pick has been a trusted hunting scope brand for generations. Let's see why.
The Burris FullField scope takes pride in its no-glare lenses that are larger than other brands, so better light transmission is guaranteed.
This scope also features steel-on-steel click adjustment with repeatable settings for easy and accurate adjustments on the go. It's also proven to hold zero well and withstand shock and vibrations when used on calibers with heavy recoils.
Not to mention that this high-quality scope comes at an affordable price.
Pros
Cons
Shockproof, waterproof, fog proof
No-slip grip
Knurled knobs
Lifetime warranty
Finish gets scratched off easily
The eyepiece bell and power ring rotates together
What Customers Say
"Super nice scope. Clear and clean. Easy to dial in and holds well. I put it on a Ruger Hawkeye predator .308 (photo at 150 yards)and the rings that come with the Gun barely allowed a dollar bill to slide thru but the scope held true and I shot 2 eight points with neck shots this year. Wish it was still available in silver and it would be 5 stars."
"For under $200 this is a nice scope. The objective may be bigger than 42mm. I put it in Ruger ring combo rated for 42mm and it wasn't even close. That could be Ruger's issue though. Put it on a 22-250 and sighted in about an inch high at 100 and the BDC seems pretty spot on to about 400 yards. The finish like most Burris scopes seems to be easier to scratch than Vortex or Leupold. But as I say all in all for $185 it seems to be a great value from a well-respected brand."
Bushnell 1-4×24 AR Optics Riflescope
Last but not least is the Bushnell AR Optics Riflescope.
This riflescope is equipped with an Illuminated Ballistic Drop Compensated reticle that allows you to acquire targets at 600 yards like a pro. This reticle's illumination can also be adjusted based on the lighting condition you're currently in.
It also features a customizable throw-down power change lever, so you can easily mount it on any rifle.
The Bushnell AR Optics riflescope delivers crisp and clear images on a budget. So if you're a beginner and usually shoot at 100 yards, this scope's power is more than enough.
Pros
Cons
Generous eye relief
Affordable
Shockproof and waterproof
Easy to mount
The image gets a little distorted at 4x magnification
What Customers Say
"Nice starter optic for modest budget. It does it's intended job well. It doesn't compete with 1000$+ glass. It's not intended to.
NOTE description says 1"tube! I believe it is 30mm. Big difference when buying a mount!"
"Actually surprised at the eye box and relief on this scope. The quick adjust is invaluable. Little distortion at 4x, but still clear site picture. Worth the money 💰 for sure!"
Frequently Asked Questions
What is the best scope for a 6.5 Grendel?

If you'll be using the 6.5 Grendel for hunting or shooting practice, then the Leupold VX-3i 4.5-14x50mm will do the job efficiently.
But if you'll be joining Precision Rifle Shooting matches, the Nightforce NX8 4-32×50 F1 is what you need. This incredible scope has everything you need to earn the top spot in the competition, with proper practice, of course.
Is 6.5 Grendel good for long-range?
The 6.5 Grendel is most effective at the intermediate range, so we don't suggest using it at long distances. If you want a load for long-range shooting, then that's the 6.5 Creedmoor's area of expertise. Here's an article on the best scopes for the 6.5 Creedmoor if you want to take a look.
What is the range of a 6.5 Grendel?
The 6.5 Grendel's effective range is 100 to 400 yards. If you need to shoot at longer distances, then our list of scopes above can definitely help you.
What scope should I use for 1000 yards?
If you'll be shooting at 1000 yards or more, then you need a variable power scope with a maximum magnification of at least 18x or 24x. Here's an article that can help you choose a riflescope in case you don't have one yet.
Bottomline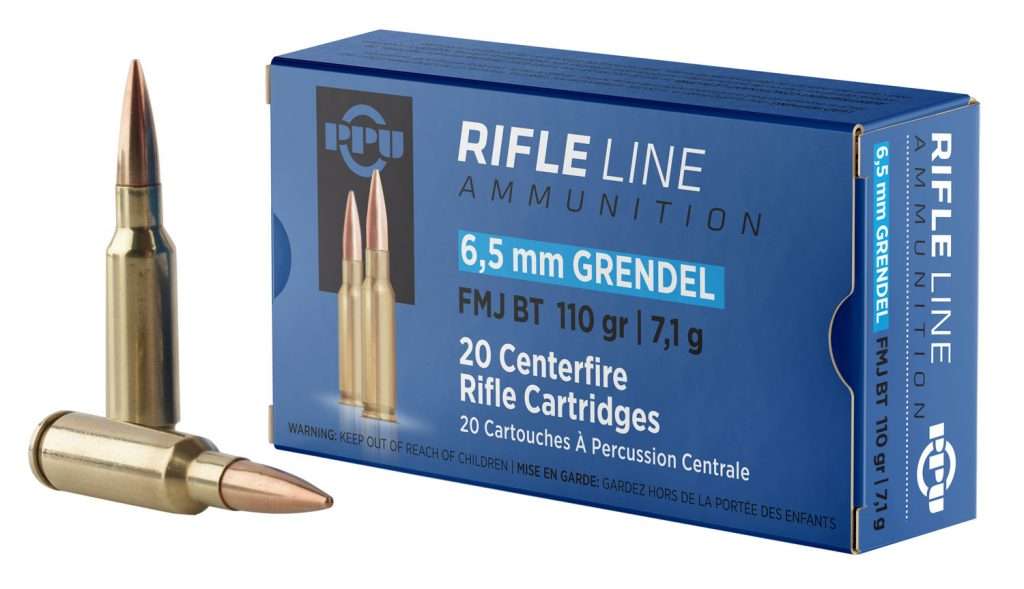 The AR-15's low recoil and the 6.5 Grendel's power balance each other. That's why they're perfect together, and it gets better once you complete your set-up with the right scope. Be sure to zero it properly before shooting so your hunt goes smoothly.
Last update on 2023-09-25 / Images from Amazon Product API