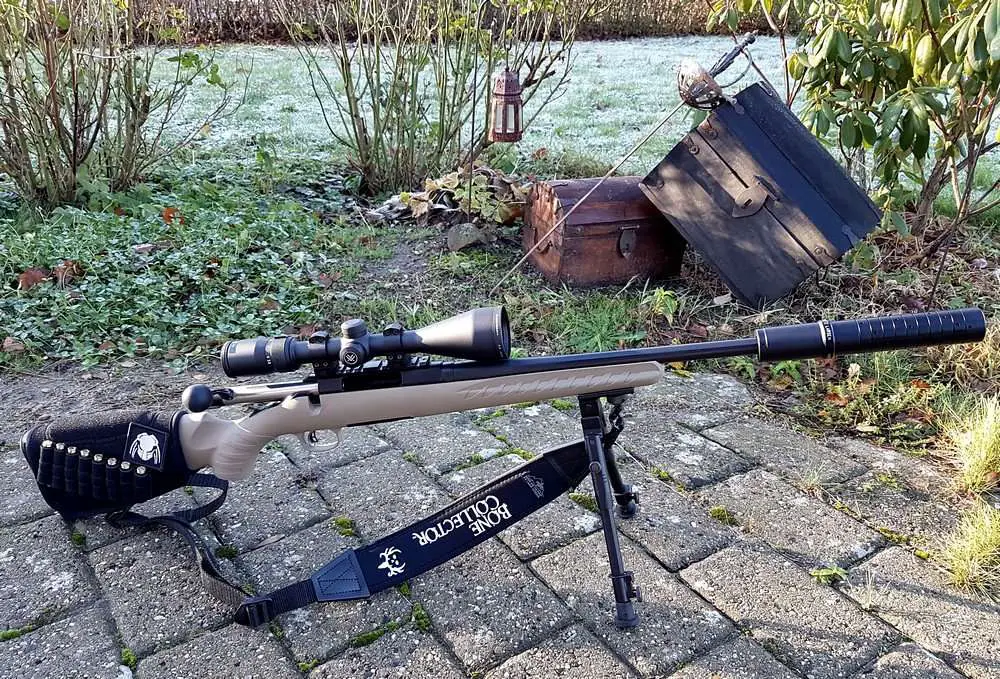 Our Top Picks
Best Overall 223 Scope

Leupold VX-3i 4.5-14x50mm Riflescope
This reliable scope is perfect for target practice and hunting.
Check Price
Best 223 Scope on a Budget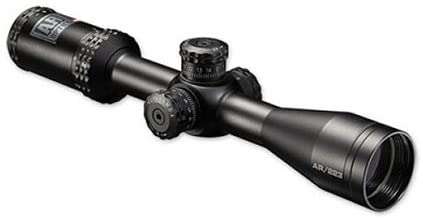 Bushnell 3-9×40 Riflescope
This affordable scope is made with high-quality materials.
Check Price
Best 223 Scope for Shooting Steel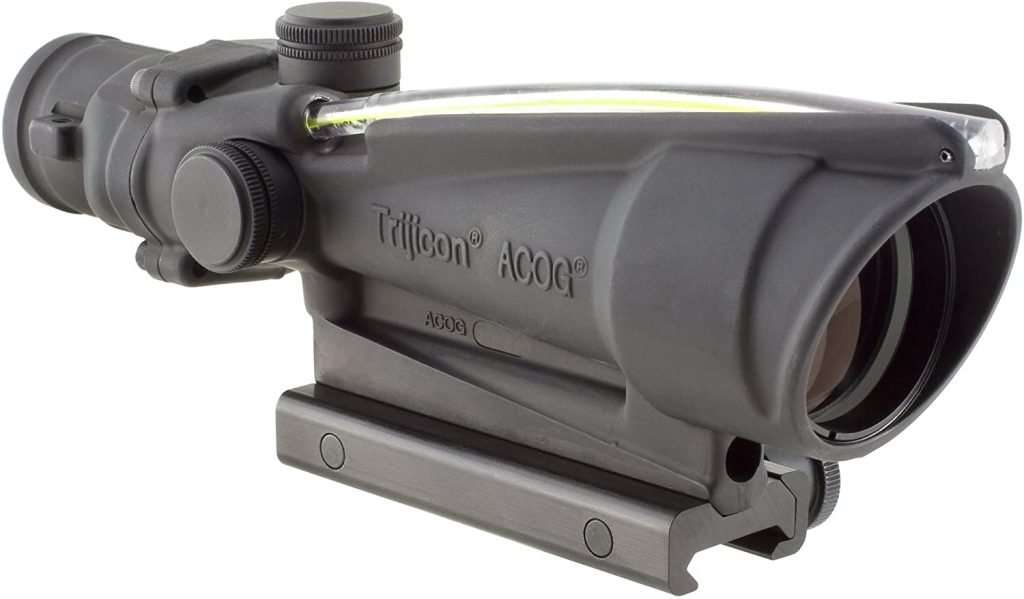 Trijicon ACOG 3.5×35 Riflescope
This powerful scope is used and trusted by the military.
Check Price
Best Red Dot Sight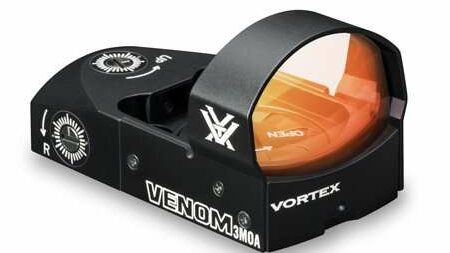 Vortex Venom Red Dot Sight
This red dot sight excels at quick target acquisition.
Check Price
The 223 Remington is a popular round for hunting small to mid-sized games and also sees a lot of use in the AR-15 platform. If you want more out of this light-kicking cartridge, you need to pair it with a scope that's just as great. No matter how you shoot, we've got the best scopes for your .223 rifle to help you shoot like a pro!
Comparison Table of the Best .223 Scopes
Here's a quick comparison of our top 6 .223 scopes.
What is a good scope for a 223 bolt action rifle? – Features to Consider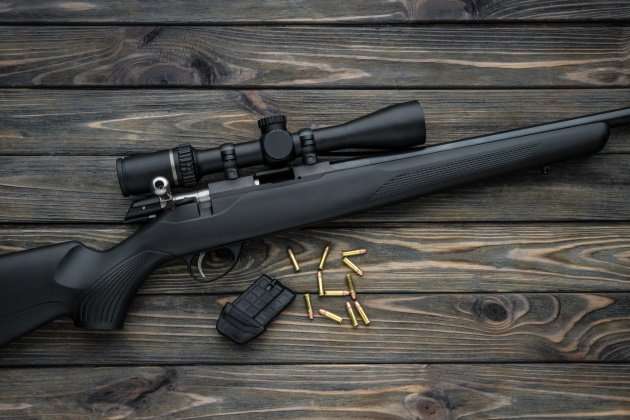 We want you to make the right choice. So we listed the most important features that you should know before choosing your scope.
Magnification & Magnification Range
The magnification of your scope will do more to limit your shooting accuracy than anything else. So, it's best to choose it first. 
If you're regularly engaging targets at a wide variety of ranges, you'd ideally want a scope with variable magnification. This way, you'll be able to use your scope for both close-range and long-range shooting. For long-range shooting like PRS matches, a scope with adjustable parallax would also be a great plus, particularly for aiming at long distances. 
If you like doing CQB drills or shooting steel at common self-defense ranges, a 1x optic is faster than any magnified scope, and the additional flexibility in eye relief and eye position are huge improvements.
What is the best scope magnification for 200 yards?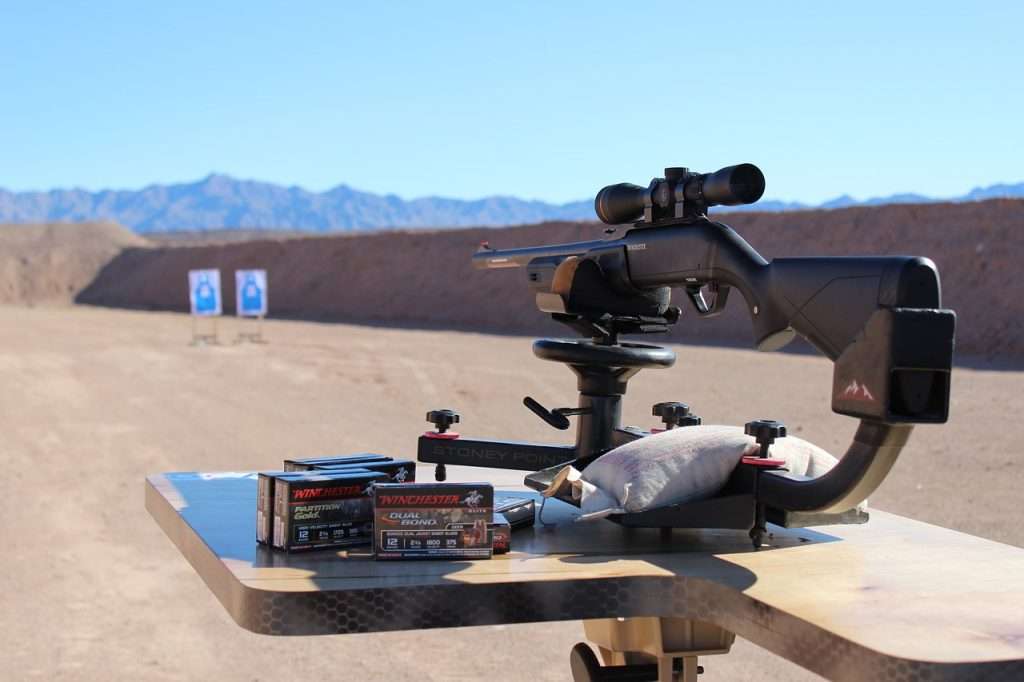 The scope magnifications intended for use at 200 yards are in the 8-24x range. High magnification really lets you focus and correct your aim on a smaller scale for greater accuracy. Keep in mind that how large of a sight picture you need will vary with the mobility of your target. Even if an elk is standing still for your first shot, you may need to make a quick follow-up shot afterward. So, too much magnification is also possible for a situation.
Light Transmission
As a hunter or in battle, you won't always have the luxury of broad daylight, so having a scope that will still deliver bright images even in low-light conditions is a must for most. The one exception is people who primarily do range shooting in daylight conditions.
Durability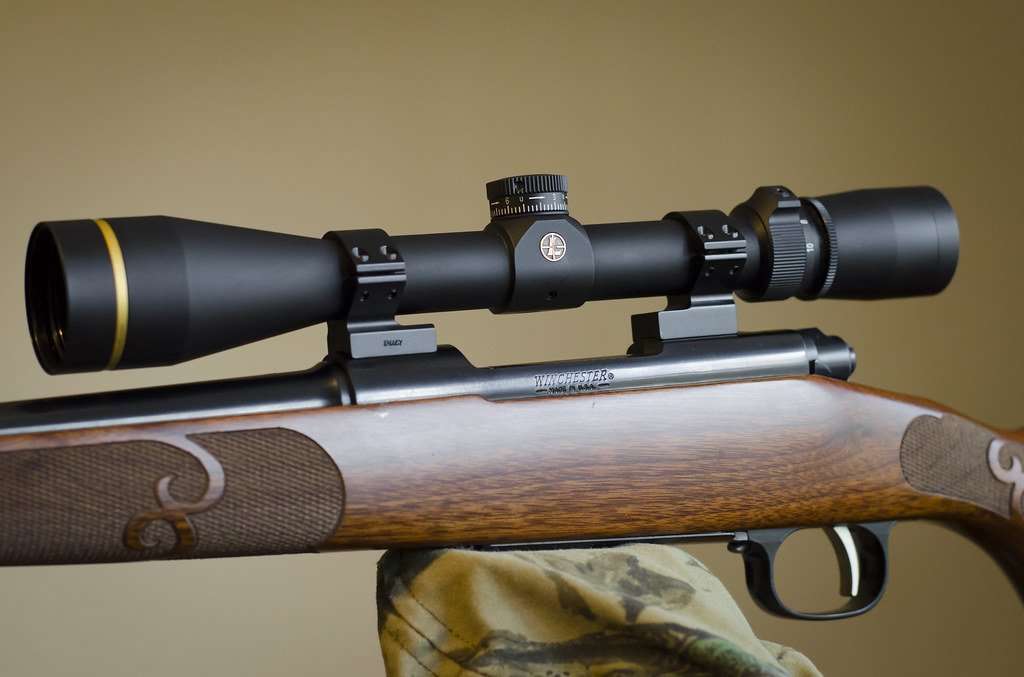 When hunting or at the range, it's inevitable that your gun will get bumped or dropped. And, you want it to hold its zero no matter what. So, your scope should be able to handle hard falls and impacts. Plus, it should be resistant to water and fog as well, so you can make the most of your opportunities.
Best Overall: Leupold VX-3i 4.5-14x50mm Riflescope
We picked the VX-3i Riflescope as the Best Overall 223 Scope because it guarantees lifetime durability and reliability despite its affordability.
This scope delivers incredible image quality like no other. Its lenses are covered with DiamondCoat 2 – Ion-assist coating for ultimate protection against abrasion. It also features Leupold's impressive light management system that lets you hunt no matter the lighting condition. 
As one of Leupold's best, the VX-3i Riflescope lives up to its brand's "Relentless Performance" tagline.
Pros
Waterproof, fog proof, and shockproof
Affordable
Lightweight
Lifetime warranty
Cons
What Customers Say
"Great value. Clear optics. Hold zero well. Made me much more accurate. Love it. Only wish the adjustment knobs were more "clicky". Nice that no coin or tools required to adjust."
"Now that I have this scope, the hogs will have to reset their watches. Coming out after sunset isn't long enough, this scope gathers light super good!"
Best Scope on a Budget: Bushnell 3-9×40 Riflescope with DZ 223 Reticle
We love the Bushnell riflescope because it's customizable, so you can easily mount it on any rifle. You can easily adjust its throw-down power change lever to your desired height. How versatile is that!?
To add to its versatility, the Bushnell 3-9×40 Riflescope also features a side focus parallax so you can easily take shots no matter how far your target is or where the magnification is set.
Its multi-coated lenses also guarantee bright and sharp images. And you can easily change magnification even while wearing gloves.
What's more exciting is that you can get all of these amazing features at less than $200!
Pros
Waterproof and fog proof
Fully multi-coated lenses
Exposed target turrets
Cons
Limited warranty
It's a bit heavy
What Customers Say
"You can't beat the scope for the money…solid turrets and parallax ….it holds true after the 100 yard zero with American Eagle 55 gr jacked B.T.. Walked it all the way out to 500 off a solid rest… My 223 loves it"
"I haven't tried anything beyond 100 yards. At 100, it is nuts on. It's easily adjusted and maintains itself. I can't wait to push it beyond 300."
Best 223 Scope for Shooting Steel: Trijicon ACOG 3.5×35 Riflescope
If you want to invest in an optic that will last a lifetime, we suggest you get the Trijicon ACOG Riflescope. 
This almost indestructible scope is manufactured in compliance with US military standards and has been proven on the battlefield.
The Trijicon ACOG allows you to shoot with both eyes open, making it perfect for Close Quarters Battle scenarios. Plus, you won't have to worry about light adjustment while shooting because it automatically adjusts based on the available light.
The Trijicon ACOG may be pricey, but it's worth every penny.
Pros
Battery-free illumination
Bullet-drop compensating reticle
Cons
It's expensive
Finish gets scratched easily
What Customers Say
"The image is clear, the reticle is easy to see, and the BDC is spot on. This scope is well worth the money."
"Decided to go with the Trijicon because it doesn't require batteries. Too many times in the field looking for spare batts. The optics are clear as can be. Using on a SCAR Heavy, the ranging reticle is somewhat useless for a sportsman, because it's designed to calibrate/range on an average size person with 18″ shoulder width. Received after hunting season so haven't used it yet. I expect it will do fine for quick acquisition of target under 100yds and only hope longer distances are as productive."
Best Red Dot Sight: Vortex Venom Red Dot Sight
If you're looking for a red dot sight for your .223 rifle, we recommend the one from Vortex.
The Vortex Venom has everything you need from a red dot. It features a 3 MOA Dot Reticle that makes target acquisition quick and easy.
Its red dot is incredibly consistent that you won't have to re-zero even after a hundred rounds.
The Venom is also compact, lightweight, and compatible for use on rifles and shotguns.
Pros
10 levels of brightness
Night Vision compatible
Includes warranty
Affordable
Cons
Poor-quality battery cover
What Customers Say
"Mounted the red dot to my Mark IV. It was really easy to zero. I put probably 400 rounds through the gun on the first day using it. I'm really happy I went with the smaller dot. I'll definitely be picking up more vortex optics in the future."
"This Vortex Venom red dot has made shooting my 9mm much more enjoyable. No more need for reading glasses to see the front sight clearly. Takes some practice to master but worth it. The 3MOA was good but a bit too small. Changed out to the 6MOA much better to pickup."
Primary Arms SLX 4-14x44mm FFP Rifle Scope
If you prefer a MIL-DOT reticle for your .223 scope, the Primary Arms SLX First Focal Plane riflescope has got that and more!
This non-illuminated riflescope delivers military-grade performance without breaking the bank. Its images also remain in superior quality in the highest magnification setting, thanks to its fully multi-coated lenses.
Plus, the materials used in manufacturing the SLX FFP riflescope are high-grade, making the scope shockproof and extremely durable.
Pros
Shockproof, waterproof, and fog-resistant
Fast focus eyepiece
Parallax-free
Cons
Turrets are a little spongy
What Customers Say
"Wonderful scope for the price, purchased it with plans to take my rifle out to 1000 yards on a budget. Adjustments are accurate and repeatable, I was able to zero the scope, move 10 clicks in windage or elevation, shoot a group undo the 10 clicks and be back at my original zero. after 160 rounds the zero has not wandered at all. Although I have not used the scope under very low light conditions, the glass is quite good for the price point, it was incredibly clear throughout the day from about high noon sun until an hour before sunset. If you're looking for FFP, Mil/Mil adjustments, side focus, for an incredible price this is the scope you want. Picture is sight picture at 100 yards and atop the rifle."
"Purchased this for my brothers rifle, and was a little sceptical of the other reviews. Upon receiving the scope I was pleasantly surprised. The glass is clear, the turrets are positive, and it seems well put together. For the money this is a feature filled scope that should be comfortable on any beginner rifle."
Vortex Optics Crossfire II 4-12×44 – Dead-Hold BDC MOA
Last on our list is another cost-effective option. The Vortex Optics Crossfire II performs incredibly in both medium and long distances.
The greatest feats that the Crossfire II can offer are its Dead-Hold BDC reticle paired with resettable MOA turrets. These make holdover and windage adjustments a lot easier. These turrets are also capped for protection from external impacts.
Like most modern scopes, it uses fully multi-coated lenses to produce crisp images.
Pros
Long eye relief
Waterproof, shockproof, fog proof
Resettable MOA turrets
Cons
It's a little heavy
Image gets a little blurry at high zoom
Conclusion
If you want to shoot regularly on a budget, the 223 Remington is a great round and will take any game up to whitetail size with great ballistics. And any of these scopes will help you unlock its full potential.
If you're planning to reload your ammo, we've also got an article that can help you get started.
Last update on 2023-08-27 / Images from Amazon Product API