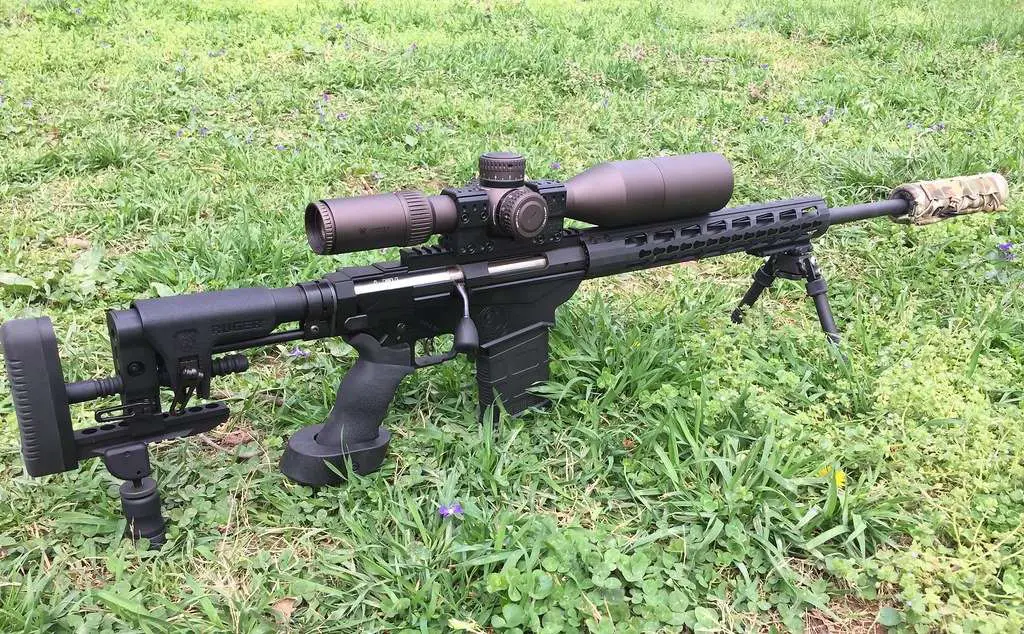 Our Top Picks
Best Overall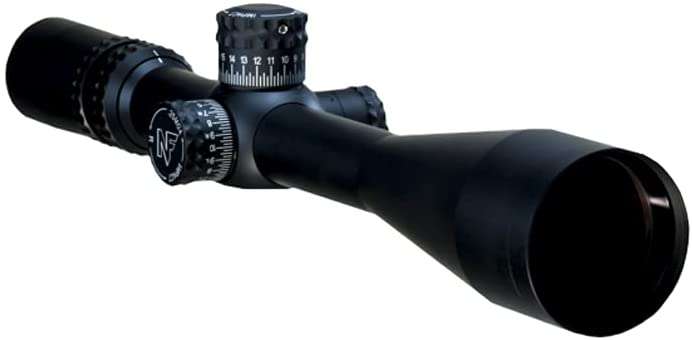 NightForce 8-32x56mm NXS Riflescope
This premium-grade riflescope is designed to perform.
Check Price
Best Value Riflescope
Primary Arms 6-30×56 Riflescope
This new entry is a great value for extreme long-range use.
Check Price
Best for Long Range Scope for the 6.5 Creedmoor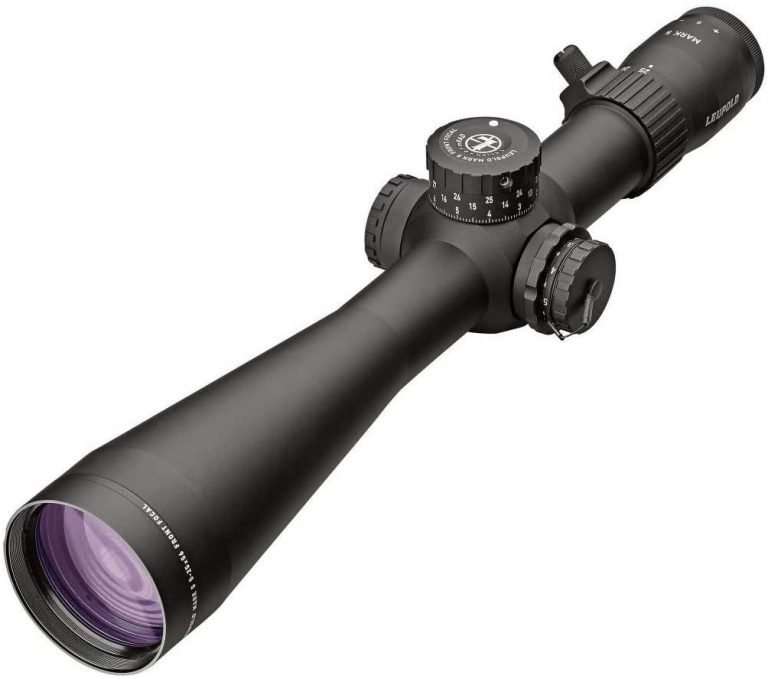 Leupold Mark 5HD 5-25x56mm
This high-end riflescope can accommodate all your shooting needs.
Check Price
Yes, the 6.5 Creedmoor helps you shoot like a pro. But without an efficient optic, shooting targets at more than extended ranges can be challenging for anyone. If you don't have one yet, settle on your couch and check out our list of the best scopes for your 6.5 Creedmoor.
Comparison Table of the Best Scopes for the 6.5 Creedmoor
If you're in a hurry, here's a quick comparison of our top picks.
How We Choose + Our Must-Have Features
These are the features we consider essential when buying a scope for the 6.5 Creedmoor.
Magnification
Since the 6.5 Creedmoor is designed for long-range shooting, it's only right to pair it with an optic that has at least 16x magnification. If you plan to shoot at less than 200 yards regularly, you can get a scope with less magnification.
Quality and Construction
To appreciate the 6.5 Creedmoor's ability to hit at a distance, your riflescope's optical quality should also be top-notch. This means no distortion, clear glass with high light transmission, and coated lenses to handle glare well when sighting at 1000 yards or more. Solid construction is also critical to know that when you set a zero, it isn't changing until you adjust your point of aim.
Reticle
No matter how flat the Creedmoor's trajectory is, you'll still encounter bullet drops that you'll need to compensate for. So using a scope that compensates for that and wind drift will help you extend your effective shooting range.
Price
An amazing cartridge like the 6.5 Creedmoor needs to be paired with an equally excellent scope. Most of the time, a scope's quality is defined by its price tag. But, that's not always the case. The Primary Arms scope below is a good example.
Best Overall: NightForce 8-32x56mm NXS Riflescope
The top spot for the best 6.5 Creedmoor scope goes to the NightForce 8-32x56mm NXS Riflescope. This scope is famous among serious long-range shooters.
This scope is constructed from military-grade aluminum so it's incredibly durable and can survive extreme use on a daily basis.
You can also easily control its windage and elevation knobs for quick adjustments without taking your eyes off your target.
Pros
Waterproof, shockproof, fog proof
Exceptional optical integrity
Cons
What Customers Say
"So far so good. It's my second Nightforce now and my other is 5 years going strong. They always see better than my eye naturally can. I'm red/green colored blind and can see colors so much easier through these."
"It's a Nightforce, what can I say. the scope is as expected, military-grade. boxing/packaging is unimpressive. wish it didn't cost soo much to get the best."
Best Value Riflescope: Primary Arms 6-30×56 Riflescope
Our next pick features an excellent reticle and optic for a price that won't hurt your wallet.
The Primary Arms 6-30×56 Riflescope has a fantastic sight picture that has the same quality as its more expensive competitors. That's because of its DEKA AMS MIL reticle, a modern and upgraded version of the MIL-DOT reticle. Plus, its reticle's lowest illumination setting is compatible with night vision.
It's manufactured from high-strength aluminum for maximum durability. And its lenses are made from high-quality Japanese glass for enhanced clarity.
This Primary Arms Riflescope also comes with a sunshade and Butler Creek flip caps.
Pros
Heavy Duty
Locking, zero-resettable turrets
Waterproof, shockproof, fog proof
Lifetime warranty
Cons
What Customers Say
"I have to say I am pleasantly surprised by the quality of this scope. Clicks are crisp for elevation and windage and seemed to track perfectly while finding zero. For the price I dont think you can go wrong when comparing this to a vortex razor or nightforce atac ( I own both as well), the beast (nightforce) is a whole other animal and really out of this price point. The glass is amazingly clear on this scope and I would not hesitate to make this purchase again. Held zero perfect through the 1st 100rd range day. GREAT OPTIC!"
"I love this scope and at this price point, you can't beat it. Very clear glass, excellent light transmission and a host of features found on much more expensive scopes. It's a little heavy but I'm primarily a bench shooter it's not really an issue. Try it, you'll be glad that you did."
Best for Long Range Scope for the 6.5 Creedmoor: Leupold Mark 5HD 5-25x56mm Riflescope
If you plan on shooting from dusk 'til dawn, the Leupold Mark 5HD Riflescope won't disappoint.
It's equipped with Leupold's proprietary Twilight Max HD Light Management System that guarantees unparalleled edge-to-edge image clarity no matter how low the light is.
We also love how the images remain razor-sharp and clear even on the highest magnification setting. As customers say, you definitely get what you pay for.
It weighs less than other scopes so you'll be comfortable throughout your hunt or your shooting practice. Windage and elevation adjustments are also made easy, thanks to low profile but reliable dials.
Pros
Cons
Lightweight
Waterproof, fog proof, shockproof
M5C3 Turrets with visual and tactile revolution indicators
What Customers Say
"What else is there to say about it. Awesome scope, very lightweight compared to the competition. Very firm clicks on the dials and the glass quality is crazy clear. The CCH reticle is a bit busy when I started to use it, but now I really like the small gap in the hash marks. Takes a bit getting used to but now I've trained myself to focus on it. Works for me."
"This scope is amazing. I just used it this past weekend while I was doing barrel break in for my rifle. I have another rifle with a different scope (cheaper). The difference is like night and day. Leupold Mark 5 is awesome with very clear and crisp image – definitely worth the money. I am trying to figure out how I can get another one to replace the other cheap scope (if one can say $600 scope is cheap) I have."
EOTECH Vudu 5-25x50mm Precision Rifle Scope
Next on our list is a combo of precision, versatility, and durability.
The EOTech Vudu 5-25x50mm Scope is perfect if you own a short platform rifle, as it's one of the shortest first focal plane rifle scopes out there. This means there's still space for a thermal device or a clip-on night vision in front of the scope if you want to add one.
The EOTech Riflescope is a one-piece tube constructed from aircraft-grade aluminum with a black, anodized finish that ensures rugged durability.
Its lenses are also made from XC high-density glass that provides maximum light transmission for superior-quality images.
Pros
Cons
Small footprint
Water, shock & fog-resistant
Push-button illumination
Lifetime Warranty
Zoom moves the entire eyepiece
Throw lever is a little loose
What Customers Say
"Expected more for the cost.
The good:
– H59 reticle is awesome
– Turrets feel really good when dialing
– Capped windage turret
– Small footprint
The not so good:
– Glass clarity just isn't there
– Glass flairs badly in the sun (sunshade helps very little)
– Zoom moves entire eye piece making utilization of caps impractical
– Included throw lever always feels loose."
"Excellent optic for my 300 WM."
Vortex Optics Viper HS LR First Focal Plane Riflescope
The Vortex Viper HSLR Riflescope is engineered for long-range hunting and shooting. It uses the first focal plane so you can extend your shooting range without worrying about wind drift and bullet drop adjustments on your reticle.
This scope makes long-range shooting a breeze, thanks to its 4x zoom range. It's also constructed from hard-anodized aluminum and its lenses are covered with Armortek coatings for guaranteed durability.
It comes with capped windage turrets for protection from accidents, but they won't bother you even without the cover. The elevation turrets are exposed for easier adjustments.
The best thing about the Viper HSLR is that it's as reliable as other brands but costs less!
Pros
Cons
Affordable
Waterproof, shockproof, fog proof
Wind drift and bullet drop compensation
Fiber optic turret rotation indicator
Power ring is a little stiff
What Customers Say
"No complaints on this optic. Not as good as others in the $1,500 range, but it's also almost half the price. I put it on a .223 for 500 yard shot, works great."
"Scope is excellent. My only major gripe is that it loses a ton of light at 24x. The power ring is a bit stiff, but it's not a major issue. The turrets are fantastic, the elevation zero stop works great. The adjustable windage zero is very nice as well. The reticle is a great size in my opinion. It's not large enough to be distracting, but it isn't so small that it's impossible to use. Would highly recommend for the price."
Frequently Asked Questions
What is the best scope to put on a 6.5 Creedmoor?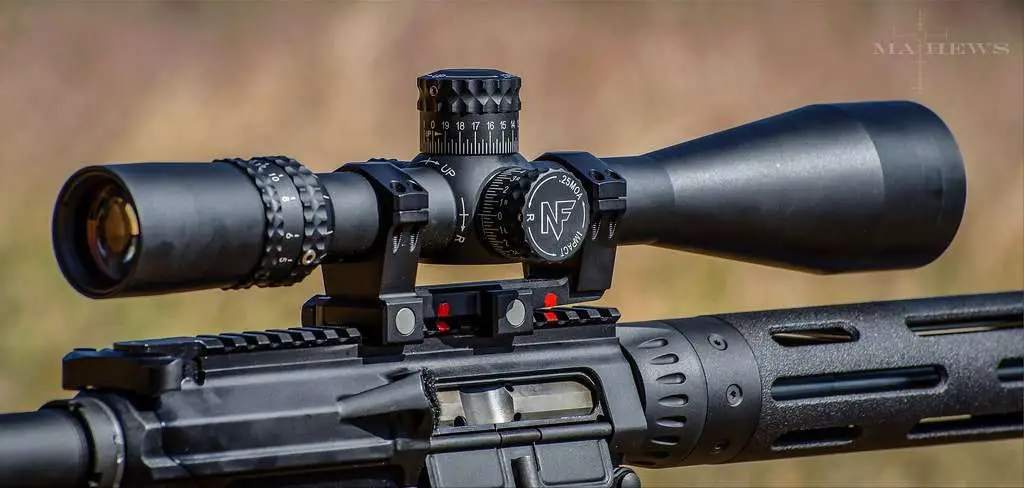 For the best scope to put on a 6.5 Creedmoor, we recommend the NightForce 8-32x56mm NXS Riflescope. But, there are much cheaper options that perform nearly as well if you're on a budget.
What distance should you zero a 6.5 Creedmoor?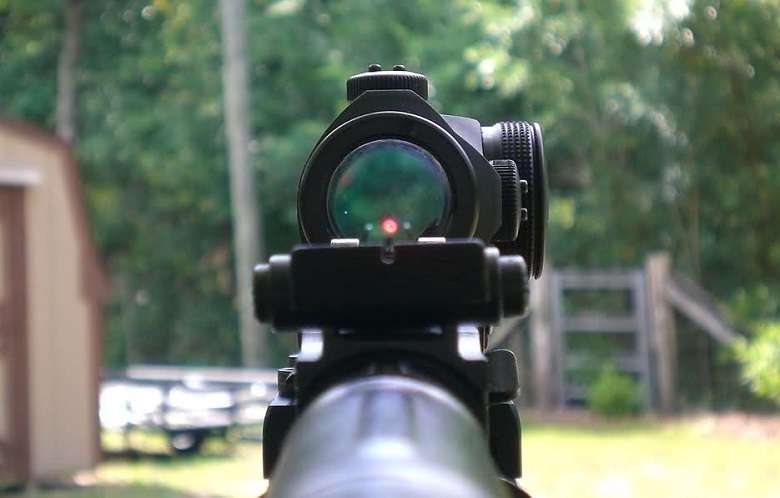 Zeroing in a riflescope for the first time usually works at 100 yards. But since the Creedmoor has a flat trajectory, we suggest zeroing it at 200 yards if you regularly do long-range shooting.
Learn more on how to sight in your optic in this article.
How accurate is a 6.5 Creedmoor at 1000 yards?

At 1000 yards, a 140-grain A-MAX load of the 6.5 Creedmoor has approximately 290 inches bullet drop and wind drift of 63 inches in a 10 MPH crosswind. That's a lot less deflection than most loads used for long-range competitions.
What is the effective range of a 6.5 Creedmoor?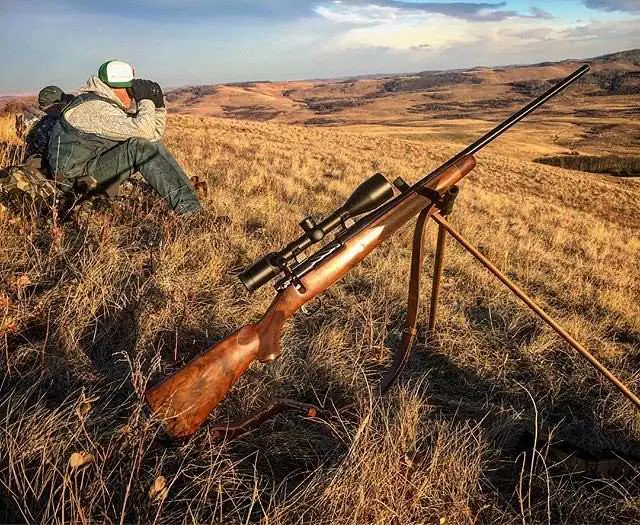 If you're shooting targets, the 6.5 Creedmoor is effective up to 1000 yards. But if you're hunting, there are plenty of environmental factors that can affect the Creedmoor's reach, so expect an effective range of about 600 yards.
How far will a 6.5 Creedmoor kill?
The 6.5 Creedmoor can give you a clean kill at 600 yards, provided that you're using a reliable scope with an excellent range-compensating system.
Final Thoughts
Remember, even if you pair the most powerful cartridge with the best scope there is, your shooting skills won't improve without practice. So get up, pack your gear, and head to the range! Happy shooting!
Last update on 2023-11-07 / Images from Amazon Product API