Our Top Picks
Best Overall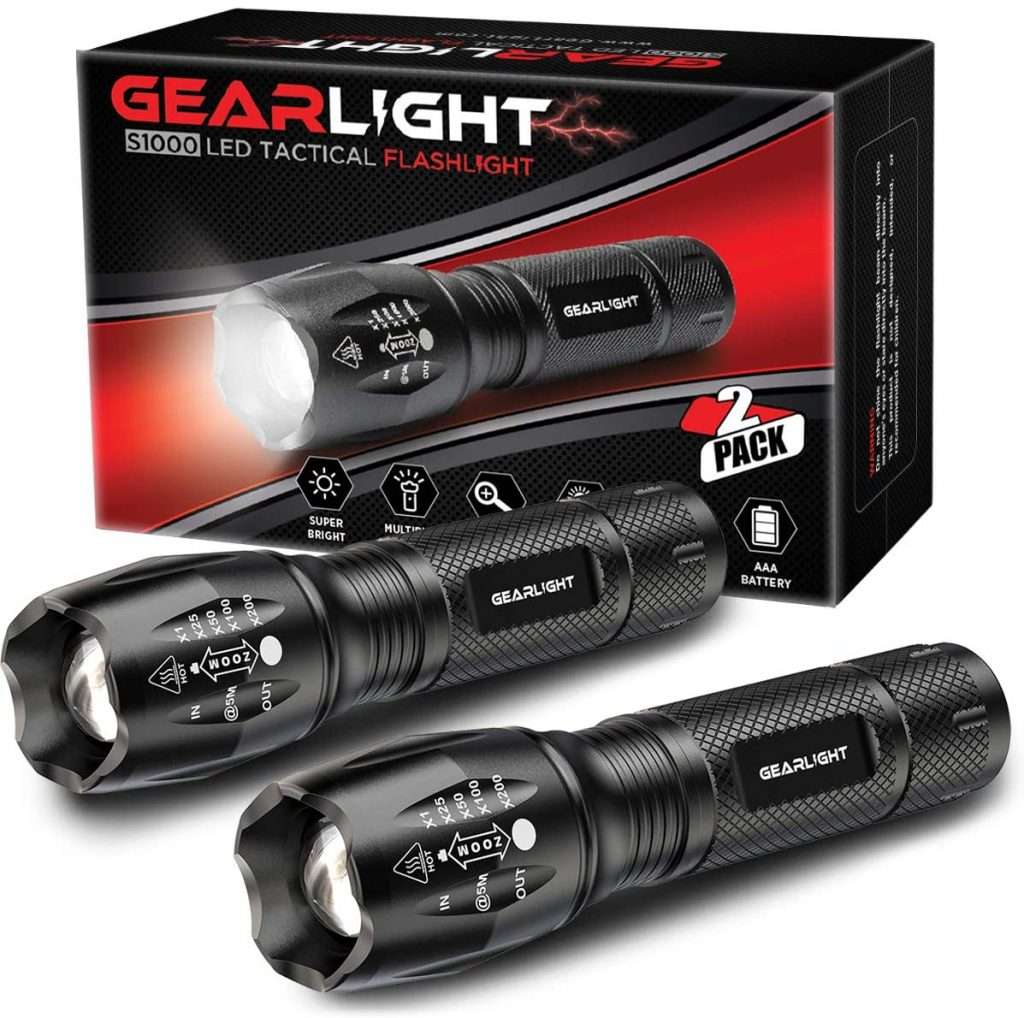 GearLight LED Tactical Flashlight S1000
This survival flashlight is perfect for any situation.
Check Price
Best Survival Flashlight Under $100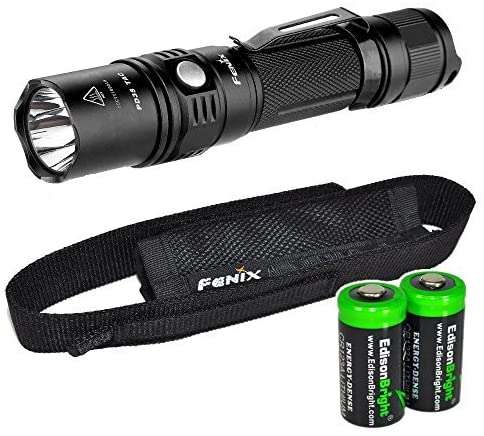 Fenix PD35 TAC 1000 Lumen CREE XP-L LED Tactical Flashlight
This high-performance flashlight is built to last.
Check Price
Best Survival Flashlight Under $50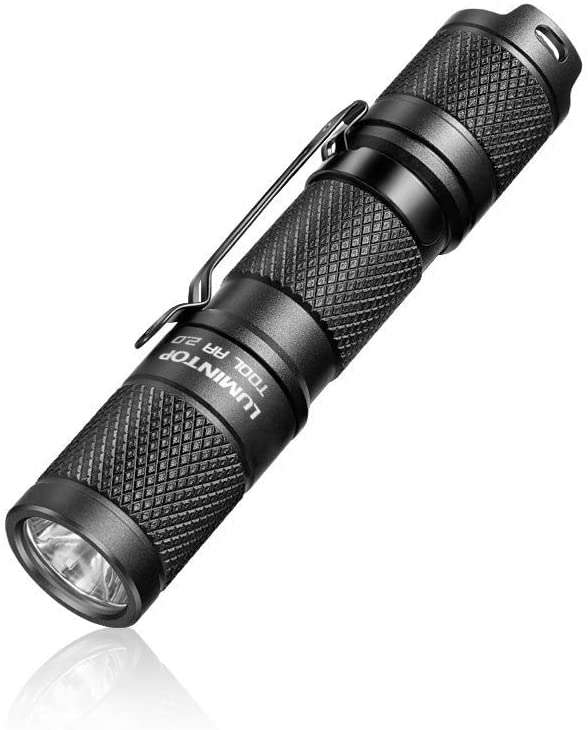 LUMINTOP TOOL AA 2.0 EDC Flashlight
This multi-function flashlight will fit any budget.
Check Price
Best Survival and Self-Defense Flashlight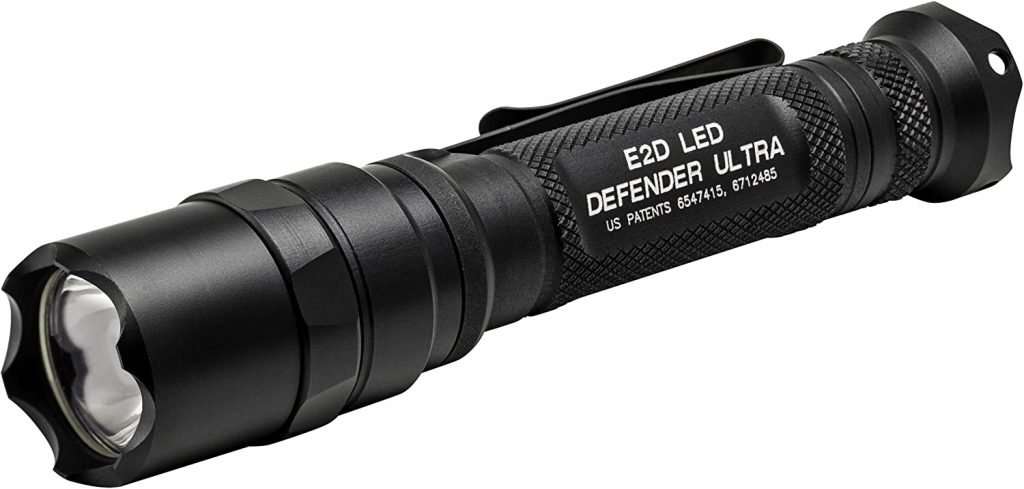 SureFire Defender Series LED Flashlight
This survival flashlight is equipped with a strike bezel.
Check Price
Did your car ever break down along a dark highway and you wished you had a better light source than your mobile phone? Or, did the power suddenly go out and you realized you didn't have an emergency light prepared? If you answered yes to these questions, it's time to invest in a survival flashlight. You'll never know when a disaster or a life-threatening situation will hit you, so grab one from our options below.
Comparison Table of the Best Survival Flashlights
How We Choose + Our Must-Have Features
You'll need more than a regular flashlight for your survival kit because you'll probably have to use it for self-defense and more. So make sure to consider these things before hitting that Check Out button.
Power Source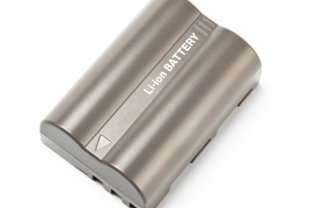 There'll probably be no electricity by the time you'll have to use your flashlight. So we suggest you choose one that's rechargeable and has two or more sources of power.
Brightness
A flashlight's main purpose is to provide light. So brightness is a major factor that you should consider. A light source with 300 Lumens and more can also be used to blind bad dudes, predators in the wild, and even unsuspecting friends, so that's one additional weapon in your bag. 
And I'm just kidding, please be nice to your friends.
Size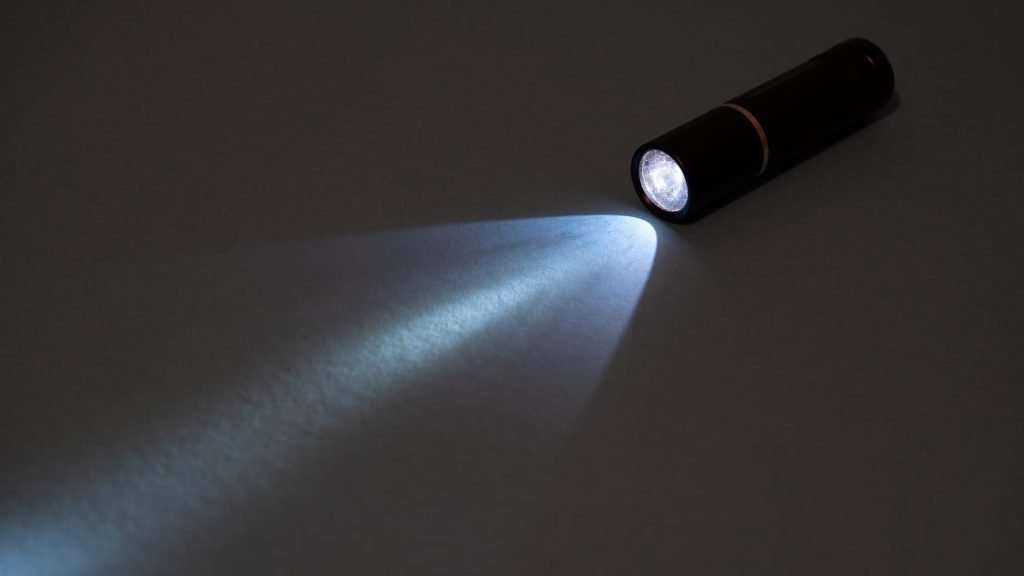 The ideal survival flashlight is compact and portable. You should be able to easily pack it in your bug-out bag or it should easily fit in your home emergency kit. Besides, you don't want a bulky light source that takes up too much space.
Material and Durability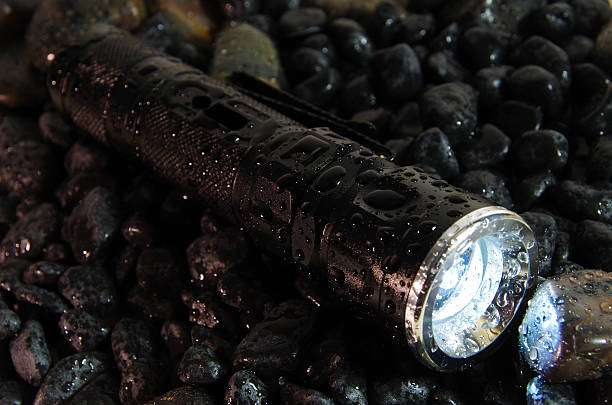 Even if you don't plan on using your flashlight as a self-defense tool, you should consider its durability. Your survival flashlight should be able to withstand drops and other impacts. It's better if you can get a flashlight made of aircraft-grade aluminum or its equivalent.
Price
Finally, you have to get a flashlight that fits your budget. But remember that this tool is essential for your survival, so we suggest that you invest in one that's high-quality if you have money to spare.
Best Survival Flashlight [Overall Winner] – GearLight LED Tactical Flashlight S1000
Our top pick is not just ultra-bright and affordable but also virtually indestructible; just what we're looking for in the best survival flashlight!
For its power source, you can choose between a single rechargeable battery or 3AAA batteries. It can run for more than 10 hours when used in a low setting. 
Its beam can also be set from narrow to wide and can focus on objects 1000 feet away, making it ideal for camping trips or outdoor patrols.
Pros
5 Operating Modes
Waterproof
Compact and Portable
Made from military-grade aluminum
Cons
The strobe function is difficult to control
What Customers Say
"Bright, sturdy, and cool looking. Only complaints- did not come with rechargeable battery's, which for the record can be purchased and used separately. Second, its immense power results in battery not lasting as long as my old light., IE it gets "dull", or noticeably not as bright. Battery run time for me is average one week, still emits enough light to see for most part, but I like it bright. I also use it every day for at minimum 5 hours a day, so not really bad. Just thought good to point out. I'm very happy with this light and can see its quality will allow me to have it for years. Next investment is a rechargeable battery to cut back on throw-away. Tactical and cost effective."
"I first ordered these lights a while ago and was immediately very impressed by their rugged design and EXTREME brightness unlike any other I had seen in their size. I was a firefighter/EMT for over 19 years and have used many lights, but these are far and away the best I've ever used! However, a few weeks later, I developed a problem with the switch performance and mentioned it in my review. Without me even asking, GearLight's Customer Servive promptly shipped me two new replacement lights as well as new switches for the ones I had. They even sent new batteries as well!"
Best Survival Flashlight Under $100 – Fenix PD35 TAC 1000 Lumen CREE XP-L LED Tactical Flashlight
What's better than a survival flashlight equipped with the latest LED technology, shockproof, and has 6 different modes to choose from? The Fenix PD35 TAC CREE XP-L LED Tactical Flashlight has all that and more!
Giving off a blinding 1,000 Lumens and powered by 3 CR123A Lithium batteries or one rechargeable Li-ion battery, this compact flashlight can last up to 50,000 hours. 
This durable flashlight is made from aircraft-grade aluminum with an anodized anti-abrasive finish and an anti-reflective glass lens. 
However, some customers complained about how hard it was to control the function button on this flashlight.
Pros
Aircraft-grade aluminum
656 feet beam distance
Lightweight but shockproof
Cons
Flimsy holster
The function button is difficult to control
What Customers Say
"I've had mine for 6 months now. I loved it so much I bought my wife one. We live in a major metropolitan city and we have a dog that we walk at night and in the morning before the sun comes up. We routinely carry 3 self-defense tools, this light, bear spray, and a pistol. We've never needed to move past using this light. About 5 times, we've had someone get belligerent, or started to come towards us in a way that alarmed us. Out comes this little jewel with its 1k lumens, and they about-face and walk away. I think it's either because only law enforcement usually carries a light this bright, or they just don't want the attention that this light will bring."
"Stupid bright. Love the ability to change between brightness levels. I used this at the deer lease for a full week opening weekend and for another full week during Thanksgiving with the default batteries on the highest setting. Used the full max brightness several times to spotlight 100-acre oat plots at 2 am. could see giant chunks of the field at once. Not quite as focused of a beam as a high-end spotlight, but blows away every other flashlight anyone had. The spill from this makes it super useful as a personal light. You can not only see super far but super wide as well. I'm going to buy 3 more for friends and family, they are so good."
Best Survival Flashlight Under $50 – Lumintop Tool AA 2.0 EDC Flashlight
Our next pick is the ideal companion for the great outdoors because of its portability and affordability. The Lumintop Tool comes as a pocket-sized keychain flashlight that will easily fit your bug-out bag.
Don't be fooled by the Lumintop Tool's small size, because it's constructed from aircraft-grade aluminum that can survive a 5-foot drop and is waterproof up to 6.5 feet.
It can also emit up to 650 Lumens and features 5 light modes, including a mode memory. That's a lot of light power in the palm of your hand! It's not as bright as the Cree above, but it's a great value for the money.
Pros
Cons
Waterproof, Shockproof
Pocket-sized
Affordable
It gets hot when in Turbo Mode for a long time
What Customers Say
"This "Super Bright 650 Lumens" light is a fairly good buy. I ran some short tests and found that this thing performs way better, longer, and cooler with Lithium rechargeable batteries. The neat thing was that the lower lumen modes still seemed to put out good quality bright light. My impression from this is to use a button top 14500 lithium rechargeable and life will be good. I like this light mostly because it remembers the last mode you used. No need to click a bunch of times to get your favorite level, it remembers."
"I like this thing. Has 4 brightness settings, plus a strobe. It remembers the last used setting between on/off cycles. Includes a beefy bright orange lanyard. Has a very nice orange peel reflector, and an AR-coated glass lens, a nice touch, especially for a light at this price point. Super bright on turbo mode! 650 lumens from a single 14500!"
Best Survival and Self-Defense Flashlight – SureFire Defender Series LED Flashlight
Been looking for a flashlight and self-defense weapon in one? Your search ends here!
The SureFire Defender LED Flashlight is equipped with a strike bezel and is made from aerospace aluminum for optimum durability. Its glass is also tempered and coated for maximum light dispersion and protection from impact.
It produces 600 Lumens when in maximum setting, powerful enough to temporarily blind someone, so that's an additional form of protection.
However, some customers complained about how the tail clip gets broken easily.
Pros
Cons
Dual-output tail cap click switch
With strike bezel
Expensive
Gets hot when set to maximum
What Customers Say
"For a small flashlight, this is super bright. Battery life is great, especially for using mostly high-beam. I keep it in my pocket with the attached clip and hardly know it's there. Well worth the price & personally glad I bought it."
"Great beam pattern: powerful center beams but they both have a nice dispersion flowing from the centers that allow for brightened peripheral vision without blinding someone who's not directly in the path of the main beam. Superior ability to light up a whole room and basically blind whatever or whoever you are trying to point it at. Compact design. Nice strike bezel for added protection"
LifeLight LED Emergency Flashlight
Our last pick is the most multi-function among our choices. It has an emergency seatbelt cutter, an escape impact hammer for breaking car windows, and a mobile phone charger.
This multi-purpose tool is also equipped with a hand crank that recharges the flashlight when it runs out of power. It also features a Flashing Light that can be used as Red LED Flasher or Beacon during emergencies.
The LifeLight LED Emergency flashlight is definitely a must-have in every emergency or survival kit.
Pros
Cons
Multi-purpose
Hand crank dynamo
Fully charges in minutes
What Customers Say
"I can't get over how bright and how far you can see with this flashlight. I haven't used the other functions yet, but just the flashlight alone made it so worth buying. I'm really impressed! It's also very lightweight."
"Quality product, bright light, and awesome hazard strobe. Haven't tested the seatbelt cutter yet and hopefully will never have to. Good buy :)"
Frequently Asked Questions
What is the best survival flashlight for self-defense?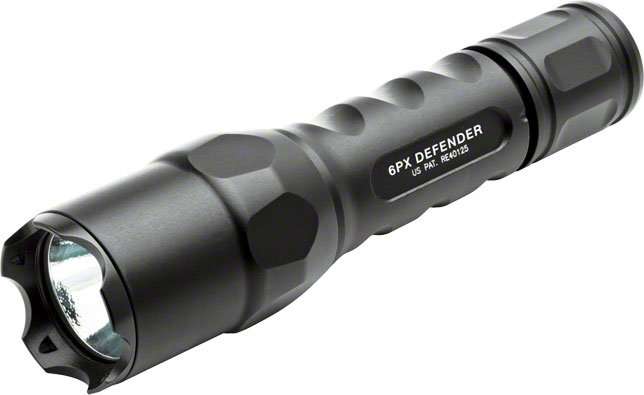 For us, the best survival flashlight for self-defense is the SureFire Defender Series LED Flashlight because it's a flashlight and weapon in one. 
But if you're looking for the best overall survival flashlight, we recommend the GearLight LED Tactical Flashlight S1000 not only because of its brightness and durability but also because of its exceptional features. It's exactly what you need for your survival kit.
What is a Lumen?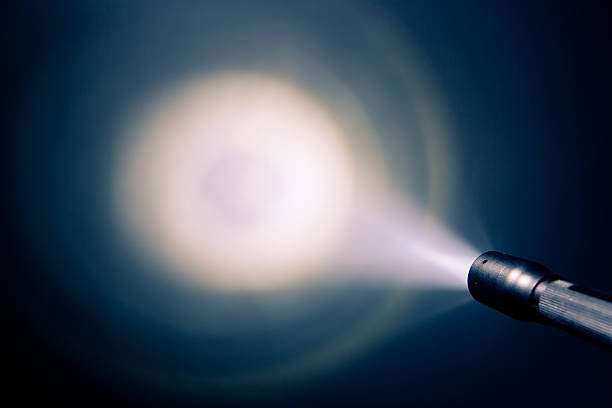 Lumen is the unit used to measure the amount of light emitted by an object. The higher the number of lumens, the brighter the object.
How many lumens does a self-defense flashlight need?
A flashlight can be used to blind an attacker if it has at least 300 lumens brightness. So if you plan on using your flashlight for self-defense, we suggest getting one that emits 300 lumens or more.
How many lumens do you need to blind an attacker?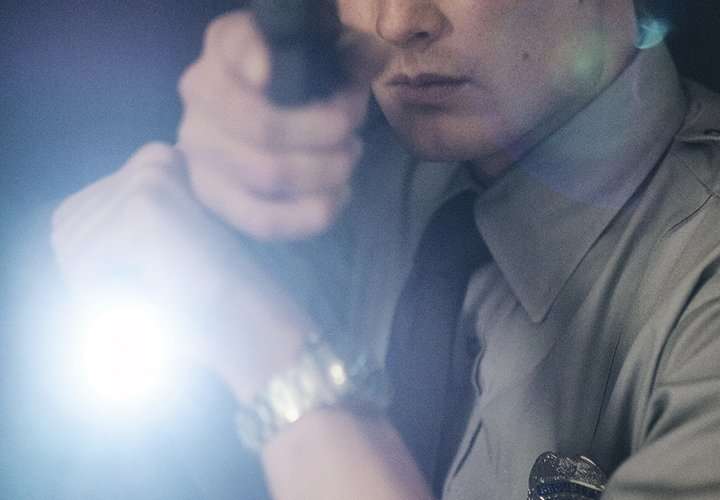 You only need 300 lumens to blind an attacker at close range.
What tactical flashlight does the military use?
The military uses a wide range of tactical flashlights. But one of the best among those is our Best Survival Flashlight Under $100, the Fenix PD35 TAC Tactical Flashlight. It doesn't only feature the latest LED technology, but it's also reliable in any situation. That's why it's used by most law enforcement personnel.
Bottomline
A flashlight is an important survival gear that every person should have. So whether you're looking for a light for your bug-out bag, your home emergency kit, or for everyday carry, be sure to buy one that's reliable and long-lasting because your life might depend on it.
Last update on 2023-08-31 / Images from Amazon Product API