Whether you're a die-hard fan purchasing your nth Glock or you're just looking at options for an ergonomic and reliable concealed carry weapon, after this read, you'll want to add one of these subcompact pistols to your gun collection. But first let's find out the differences between the Glock 26 vs the Glock 43x.
A Quick Comparison: Glock 26 vs Glock 43x
| | | |
| --- | --- | --- |
| | Glock 26 | Glock 43x |
| Barrel Length | 3.43 in | 3.41 in |
| Overall Length | 6.42 in | 6.50 in |
| Mag Capacity | 10 rounds | 10 rounds |
| Weight (With Empty Magazine) | 21.69 oz | 18.07 oz |
| Trigger Pull | 26 N | 24 N |
Glock 26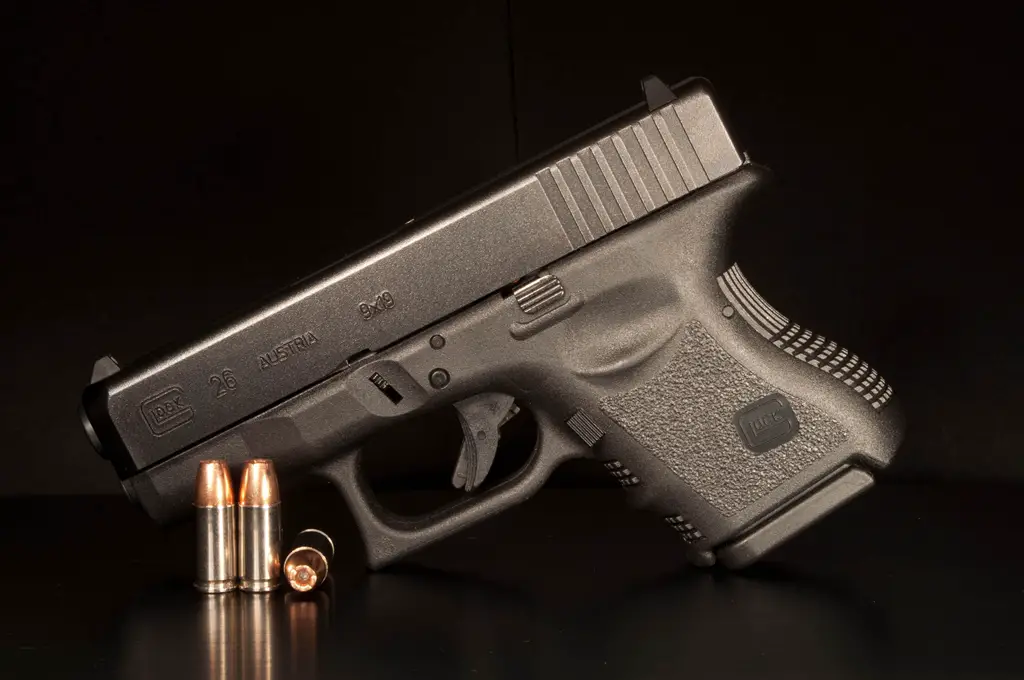 The Glock 26 is a subcompact pistol chambered in the 9x19mm. It's 4.17 inches tall, 6.42 inches long, and 1.30 inches wide, with its barrel 3.43 inches in length. The 26 has a standard mag capacity of 10+1 rounds and weighs 21.69 ounces with an empty magazine.
The Glock 26 Gen5 comes with an upgraded barrel called the Glock Marksman Barrel (GMB) that has a polygonal rifling and a better barrel crown than previous versions. It features an ultra-durable finish nDLC only found in the best Glock pistols plus an ambidextrous slide. It also has front serrations, giving you positive traction and a more tactile experience in slide manipulation, especially under wet conditions.
Finally, the latest version of the OG "baby Glock" comes with a Modular Back Strap design that offers grip modification to fit your hand more comfortably.
Glock 43x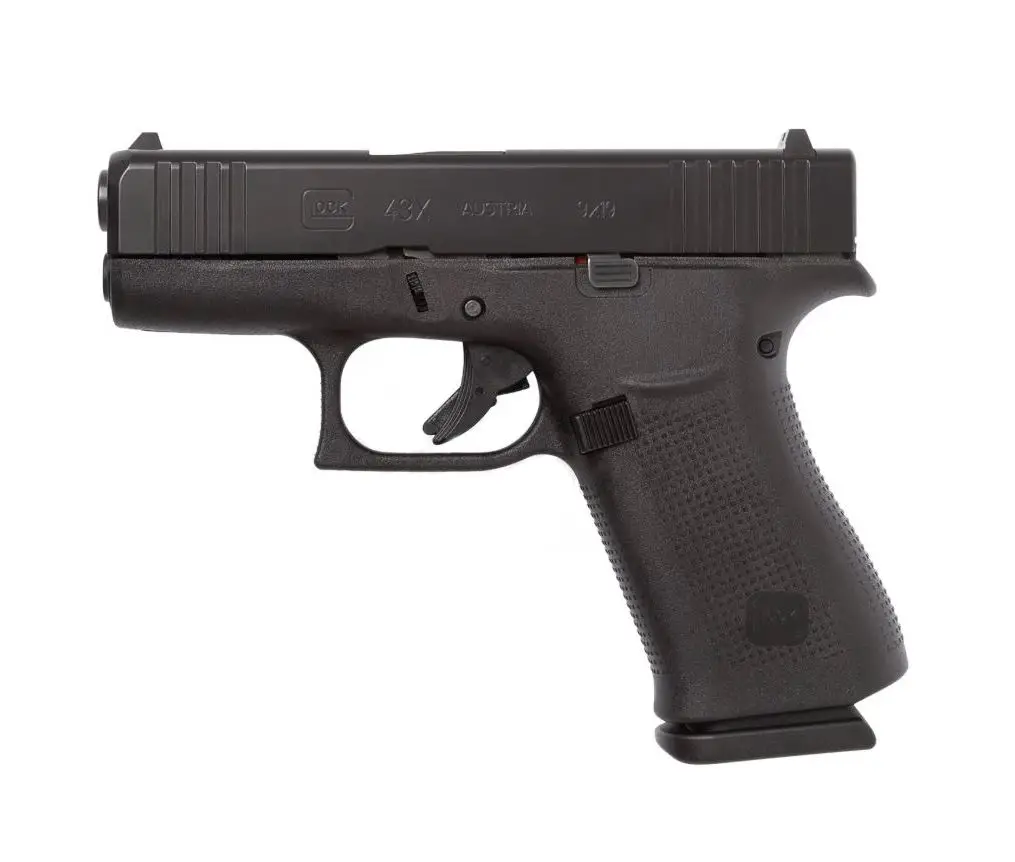 The Glock 43x is also a subcompact pistol chambered in the 9mm Luger. It measures 6.5 inches long with a 3.41-inch barrel. The gun is 5.04 inches tall and weighs 18.7 ounces when unloaded. 
The 43x has a 10-rounds mag capacity. Its grip is long enough to wrap all your fingers around it but not too long for easy concealment. It also sports a GMB barrel and an improved trigger like every fifth generation Glock.
Glock 43
The Glock 43 is a smaller and more concealable version of the 43x. Its concealability comes with a compromise, though, as it has a shorter grip and less mag capacity, unlike its big bro. 
Bottomline is, the Glock 43 will give you an advantage as a CCW as it disappears right into your pants once holstered. But if you want a pistol that's super in shooting comfort, the Glock 43x is your guy.
Glock 26 vs Glock 43x 
Reliability (Winner: 43x)
With the 43x, you can expect unparalleled reliability no matter what cartridges you feed it with, may it be hollow-point or ball ammo. For the Glock 26, however, there were some reported instances of it rejecting Federal brand ammo. Despite this tiny flaw, we still consider the G26 absolutely reliable.
Accuracy (Winner: Tie)
The 26 and the 43 both deliver sterling performances when it comes to accuracy.
Magazine Capacity (Winner: Glock 26)
Both the 26 and the 43x have a standard magazine capacity of 10 rounds. However, the Glock 26 is a double stack while the 43x is a single stack. So with the former, you have the option to upgrade to mags with larger capacity from full-sized Glocks.
Concealed Carry (Winner: Glock 43x)
As we've seen from the comparison table above, the Glock 43x has a slimmer profile (only 1.1 inches thin) and is lighter, hence easier to conceal. But not everyone has the same preferences for their concealed carry weapon. Some might prioritize shorter and thicker grip for concealability. I like a thinner gun that doesn't print as badly under light, warm weather clothing.
Ergonomics (Winner: Glock 43x)
The Glock 43x offers more purchase because of its longer and more textured grip, so it excels in the shootability department. Since a bit of recoil can be felt on both pistols, controlling the kick on the Glock 26 is a bit harder with your pinky finger hanging from down under.
Since they're from the same manufacturer, both pistols also have widely available aftermarket parts.
Bottomline
Despite their differences, both the Glock 26 and the Glock 43x have excellent ergonomics and features that contribute to their reliability, making them worth your while and money. 

If you can't get enough of Glocks, you'll also love our take on the Glock 22 vs Glock 23.