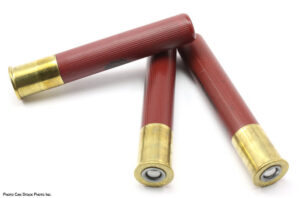 Handguns chambered for .410-caliber shotshells have cultivated a growing fan base recently, particularly since heavyweight manufacturers Smith & Wesson (S&W) and Taurus introduced new .410-capable revolvers this year. It appears there's just something about a pistol-sized shotgun that draws peoples' interest.
S&W and Taurus aren't the only players in this market, of course, and neither is the revolver—the venerable over/under, two-shot derringer has long been in on the .410 action. As far as I can tell, currently seven manufacturers produce handguns chambered for .410-caliber shotshells.
This article pulls all the basic info for .410-caliber revolvers into one place. Each pistol's listing is an excerpt from its main-info page, which contains the manufacturer's description, specs and more photos, and links to online stores selling that pistol. To go to that page, simply click on the gun's name, which is in blue-colored text.I've organized the revolvers by price, from cheapest to most expensive. If I've failed to include a model, please let me know via the Contact form at this link, or via the Comment form at the bottom of this article.
Heritage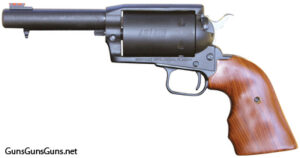 Rough Rider 45/410
MSRP: $399.99
Taurus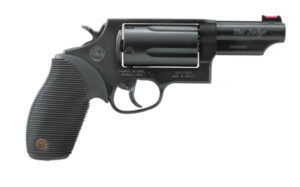 Judge
MSRP: $546–$652
Taurus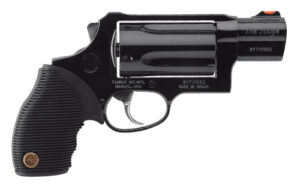 Judge Public Defender
MSRP: $570–$680
Smith & Wesson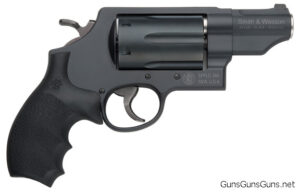 Governor
MSRP: $679
Taurus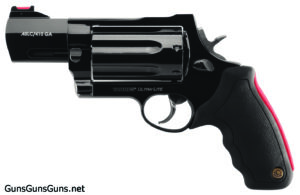 Raging Judge
MSRP: $936
Magnum Research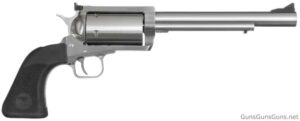 BFR
MSRP: $1,050
___________________________________________
Jed Henson is an author, editor and publisher.