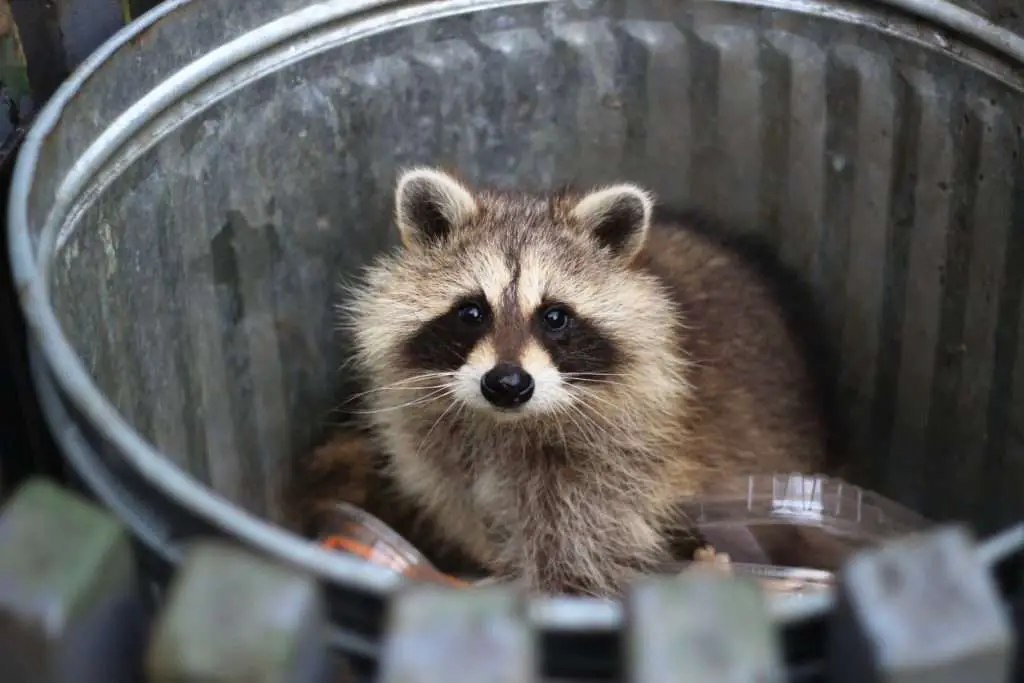 Raccoons are found almost everywhere – in forests, marshes, prairies, and even urban areas. So we're not surprised if you have to deal with these masked marauders every day. If none of your techniques so far have kept them away, and you don't want to splurge on pest or wildlife control services, you've come to the right place! We've gathered the easiest and most effective ideas for how to scare a raccoon! Plus, there are a few additional reminders and strategies when dealing with these resourceful nocturnals.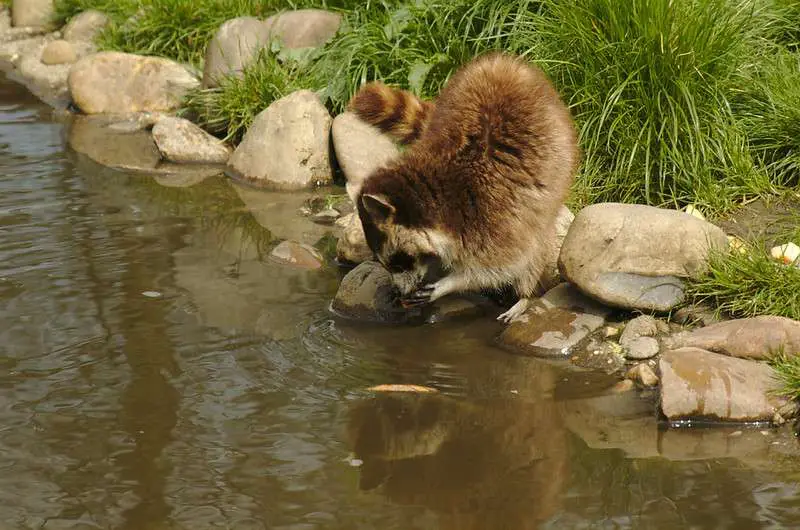 When in the wild, raccoons usually scour for food in the water. They feast mostly on fish, frogs, and other aquatic creatures. But since they've come to adapt to the world of humans, they usually forage for food (fruits, insects, mice, or fowl) in our backyards (especially our garbage cans), gardens, and farms.
In a nutshell, the best way to deal with raccoons is to keep our surroundings clean and remove everything that attracts them. We'll discuss that in detail later.
Are You Sure It's a Raccoon?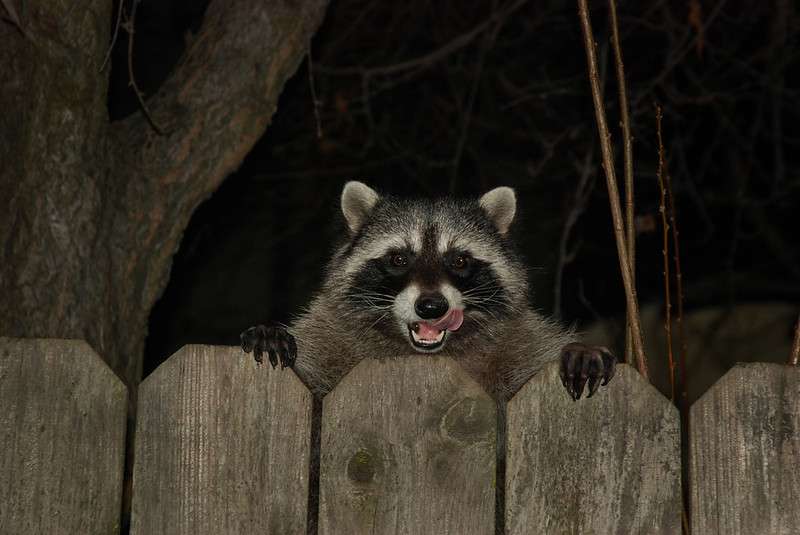 Before you do anything hasty, make sure that you have solid evidence that it's really a raccoon ransacking your yard. If you hear the rummaging noise in the middle of the day, it's probably just one of your neighbor's dogs. But if you left your yard clean before going to bed, and woke up early in the morning to see it a mess, a raccoon is most likely the suspect.
Another way of making sure is to check for tracks. Raccoons walk on all fours, so they'll be leaving a hand-shaped track that's usually visible on soft ground or wet soil. You can also check for small handprint stains on your fence, your garbage can, or any surface where they could have climbed up.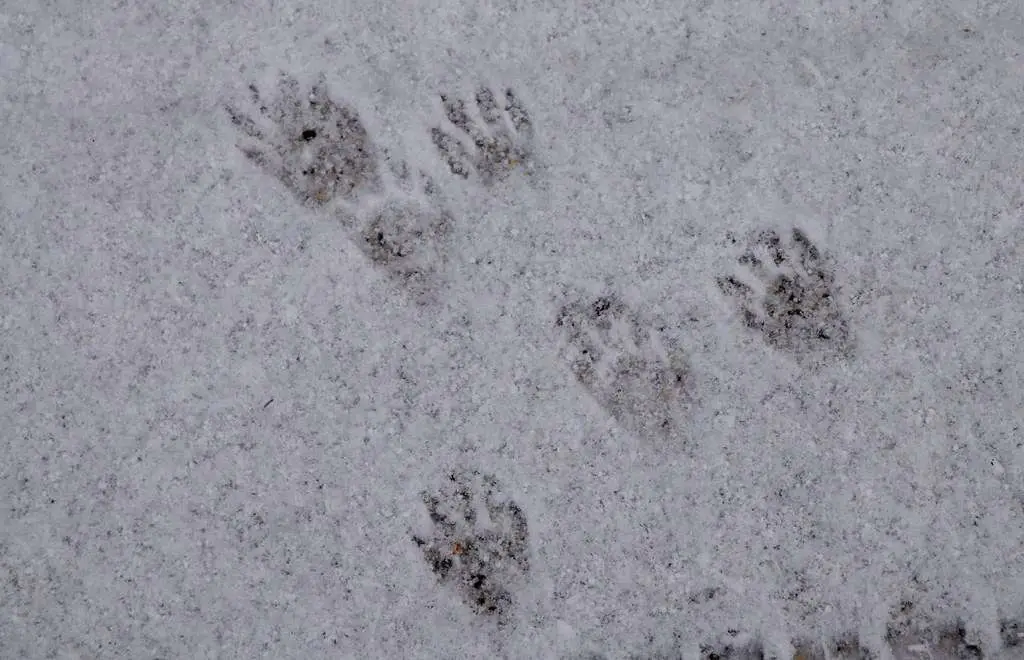 Another telltale sign is a raccoon's latrine or a place where it regularly leaves its scat. These are also called scat stations. However, detecting a latrine is difficult as it's usually found in attics and on roofs. A raccoon's scat is about 3/4" in diameter and 2-3" long, with sharp and segmenting ends. If you happen to find a raccoon latrine, use caution and seek help from a professional as raccoon waste may contain ringworms and are hazardous to our health.
If you've been hearing loud noises coming from your backyard at night and you're not sure if it's a raccoon. You can check out what's causing the ruckus from your window with these hunting binoculars.
8 Easy Ways To Scare Raccoons Away
Getting rid of these furry neighbors requires time and effort, and most people only come up with short-term solutions. So we rounded up the most efficient long-term ways to scare them away.
Electric Fence
Observe where the damage is most frequent and install a single-strand electric fence in that area, as it's costly to surround your entire backyard with an electric fence.
This is most practical if raccoons are coming to a garden. After all, an electric fence around your cat's food sort of defeats the purpose!
If you have enough resources, setting up an electric fence around your house is a better long-term solution because installing the fence in a specific area will just encourage them to explore other parts of your yard. Another cost-effective solution is mounting electrified wire around your regular fence. 
Bungee Cord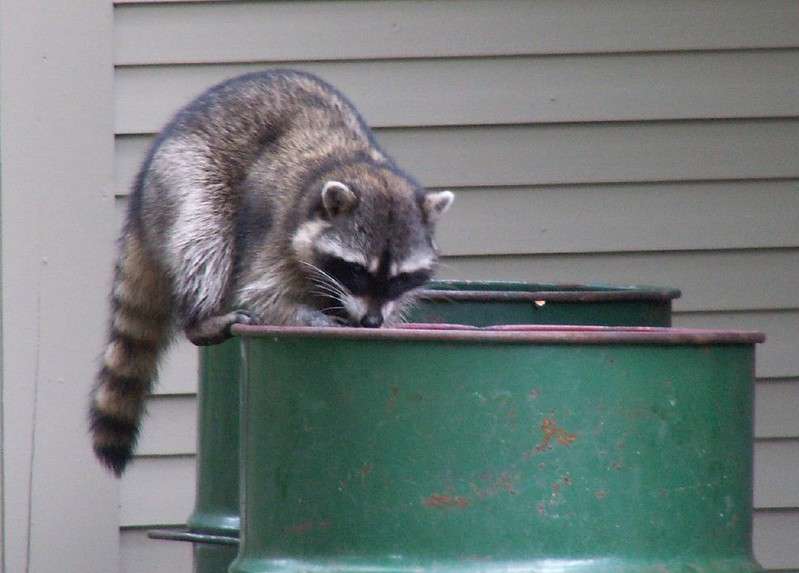 As you may know already, raccoons love ransacking through garbage bins. So if you don't want to clean up every morning, we suggest locking the trash bin's lid with a bungee cord or any heavy-duty rope. Simply closing the bin's lid is not enough, as raccoons will just cleverly tip it over and spill out days' worth of garbage.
You need enough tension to keep the lid closed when they try to pull it open or when the garbage can falls over.
Sale
Bestseller No. 1
Sale
Bestseller No. 2
EFFICERE 24-Piece Premium Bungee Cord Assortment in Storage Jar -...
▲ WIDE APPLICATION - An essential tool for securing cargo and loads on cars, trucks, trailers, RVs, motorcycles, bikes, and also ideal for outdoor use to secure camps, tents, tarps, canopies
▲ PREMIUM MATERIAL - Super elastic natural latex inner core provides consistent tension and is 50% more durable than synthetic rubber from other brands
Bestseller No. 3
Bungee Cords - 10-Pack Virgin Rubber 18-Inch Cordage with Heavy-Duty...
FLEXIBLE BUNGEE CORDS - Use these Stalwart flexible bungee cords for heavy-duty outdoor or light-duty indoor projects. Packs of 10 ensure you have an ample amount of 18-inch bungee cords to secure...
STRONG BUILD - Count on the strong build to make these bungee straps an enduring addition to your garage or workshop toolkit. Construction from tough, enduring virgin rubber with UV-resistant wrap and...
Bright Lights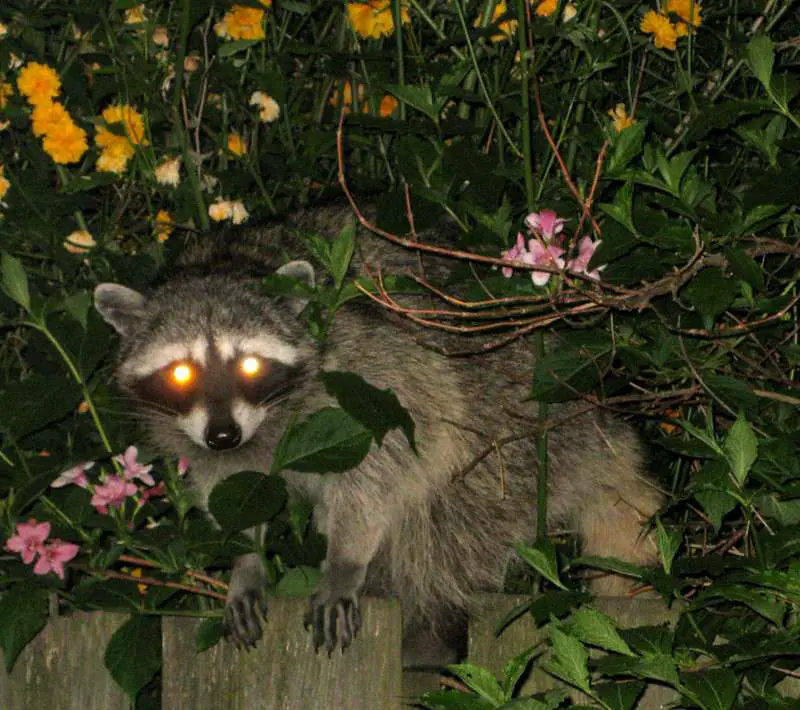 If you can get a motion-detecting flashing LED light, we recommend installing one in areas that are most attractive to raccoons such as garbage bins or your vegetable garden. Much better if you can get a light that's paired with an ultrasound animal repeller. The combination of bright light and a deafening sound will definitely get these masked bandits running with their tails behind their back.
And, it won't wake you up in the middle of the night!
Another alternative is a coon light is on the end of a gun, and you'll have a permanent solution to your problem too! But understandably, not everyone is in a position to shoot near their homes or has a desire to kill these cute little trash raiders!
Bestseller No. 1
Solar Ultrasonic Animal Repellent Outdoor Cat Deterrent Waterproof...
🐿️Effective Cat Repellent Outdoor---Our cat repellent outdoor is equipped with a highly sensitive motion detection system. When the motion detector detects movement, the repellent will send out...
🐂Humane & Safe---Our animal repellent outdoor adopts a humane driving way without any traps. It efficiently completes the task of driving animals, but does not harm them. The cat deterrent outdoor...
Bestseller No. 2
Ultrasonic Solar Animal Repeller, 360°Ultrasonic Cat Deterrent...
🐹 360°Full Protection Animal Solar Repeller Design:The outdoor ultrasonic animal repeller has 3 sides, thus each side with infrared sensor which can sense intrusive small movements of animals up...
🏡 5-Mode Animal Repeller for Choosing: The raccoon deterrent has 5-level to adjust, Level-1: Ultrasonic horn alarm sound drive, Level-2: The ultrasonic horn emits bird calls of repelling, and wolf...
Sale
Bestseller No. 3
Cayenne Pepper
Raccoons have a strong sense of smell. This is why they get attracted by even the smallest amount of food from miles away. The good news is, we can use this to our advantage. Thanks to their sensitive noses, they are also easily deterred by spicy scents.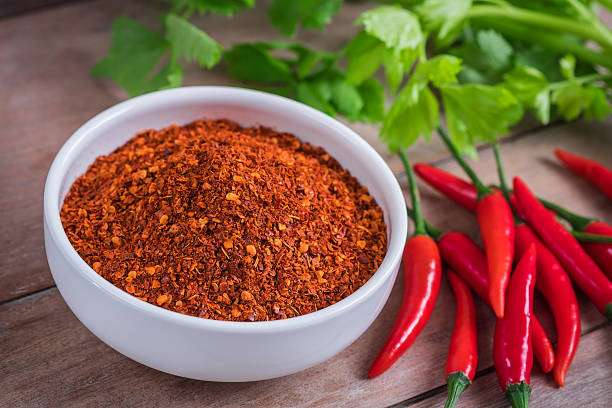 One of the most effective natural deterrents against raccoons is a spicy pepper solution. You can mix powdered cayenne pepper with water and spray it on surfaces that are most frequented by raccoons. You can add a few drops of dishwashing soap or liquid detergent to make the solution adhere longer to the surfaces. You can also use actual peppers or hot chili sauce as alternatives. Be extra careful in letting your pet near the sprayed solution, though, as it may irritate them too. As an alternative to a pepper solution, you can also concoct a garlic or onion solution as a natural deterrent.
Loud Sounds/Human Voices
If you have a farm or if you have a vegetable garden or fruit trees in your yard, installing a battery-powered radio by your crops is one way to scare raccoons away. Turn on the radio for a few nights while tuned in to an all-night talk show. These will make the raccoons think that there are humans around.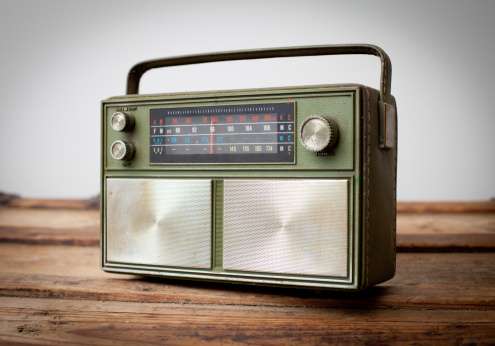 The radio will be the easiest option for most. But, you can also play a recording of a dog barking or of people talking. These solutions have been proven to deceive raccoons and keep them away as well.
However, as we said earlier, raccoons are very adaptable. They'll eventually figure out that what they're hearing isn't actual humans or dogs. The solution to this is to outsmart them and change the radio station or the recording frequently.
Essential Oil
Aside from spicy smells, you can also use essential oils to scare raccoons away. Some of the most effective oils are peppermint oil, garlic oil, eucalyptus oil, corn mint oil, methyl salicylate, and camphor oil. 
Bestseller No. 1
Brooklyn Botany Lavender Essential Oil – 100% Pure and Natural –...
100% PURE AND NATURAL LAVENDER OIL – Brooklyn Botany essential oils are all natural with no additives or dilution. Therefore they can provide their maximum benefits and are extremely potent.
THERAPEUTIC GRADE ESSENTIAL OIL – All of our essential oils are Premium Quality and are tested by an independent lab to test the potency and efficiency of each oil. They are Premium Therapeutic...
Sale
Bestseller No. 2
Essential Oils Set - Top 6 Blends for Diffusers, Home Care, Candle...
Top selling essential oils set: We create our essential oils using rigorously tested ingredients. Make pampering a luxurious experience with our set of 6 10ml oils. Join 110,000+ customers who love...
Plant-powered ingredients from around the world: Our team brings you the purest tea tree essential oil from Australia, eucalyptus from China, lavender from France, orange oil from Brazil, and...
Sale
Bestseller No. 3
Ammonia
Because of their sensitive sense of smell, raccoons can easily avoid predators by staying away from their predators' territory. In the animal kingdom, the best way to distinguish one's territory is through the smell of their urine. Ammonia is a component of urine that gives it a pungent odor. This is what makes ammonia an effective raccoon repellent. 
Motion-Activated Sprinkler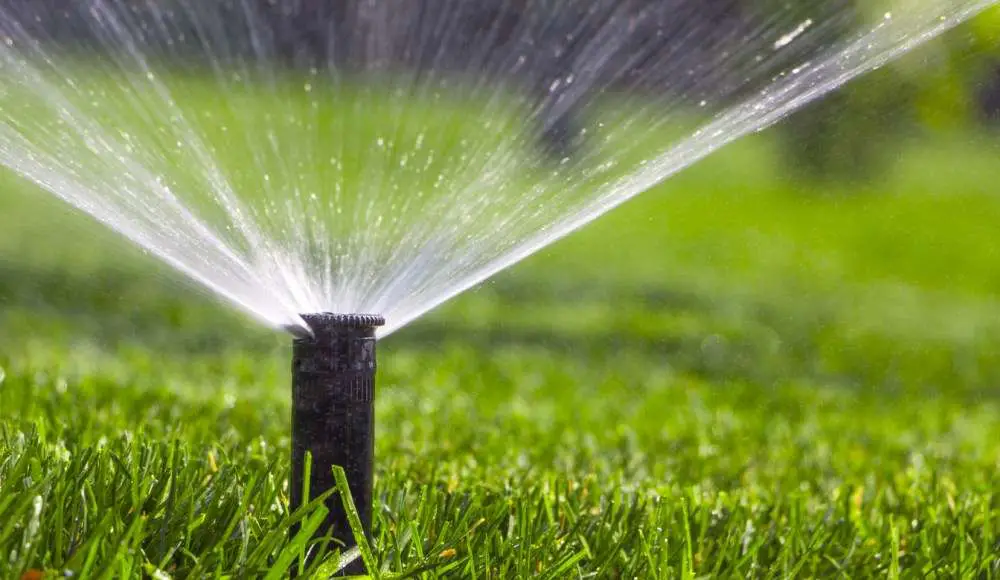 A sprinkler is another easy way to get rid of raccoons, since they won't see or sense it coming, you'd have the upper hand with the element of surprise. However, an ordinary sprinkler will use a lot of water and inflate your water bill. It may also kill your plants from getting too much water.
So we suggest getting a motion-activated sprinkler. As the name implies, it only turns on whenever movement is detected. So you'd also have to be careful walking around the areas where you installed the sprinklers, unless you want an instant bath, lol! You can avoid this of course by turning the sprinklers on only at night since raccoons are nocturnal.
Top Raccoon Attractors
As we mentioned earlier, the best way to get rid of raccoons may be to remove or secure the things that are attracting them in the first place!
Bird Feeders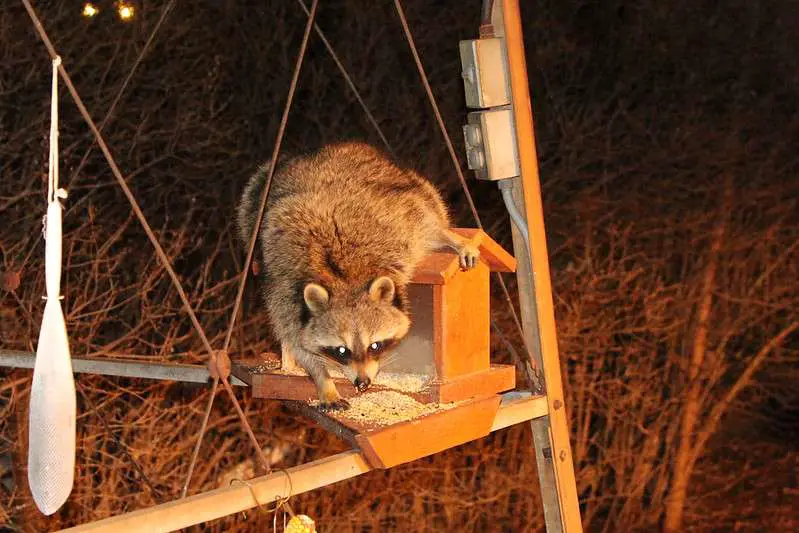 Raccoons love all kinds of food, even the ones that are intended for birds such as grains, nuts, and seeds. So if you have a bird feeder, you can take it in after your birds are done with their meal at night, and put it back out the next day in time for your birds' breakfast.
If our first solution is too much work for you, you can keep the feeders outside. But you'd have to leave only enough seed for your birds to consume a day or two at a time. Also, clean the feeder regularly and check the ground for fallen seeds, else, your furry neighbors will smell them.
If you're willing to buy a new feeder, we recommend getting one with a seed catcher, as it will reduce having fallen seeds on the ground.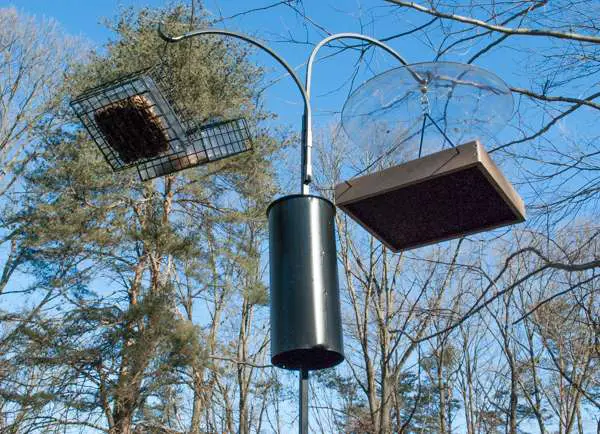 Another good option that requires less work once it's set up is hanging your bird feeder on a thin pole, not more than 0.5 inches in diameter, as raccoons can't climb poles that are this thin. But be sure to secure the pole so the raccoons can't tip it over.
Pet Food
Like bird feeders, raccoons see your cat or dog's feeding bowl as a source of a free lunch. So never leave your pet's feeding bowl outside the house, especially if they aren't also outside to guard it. 
Trash Cans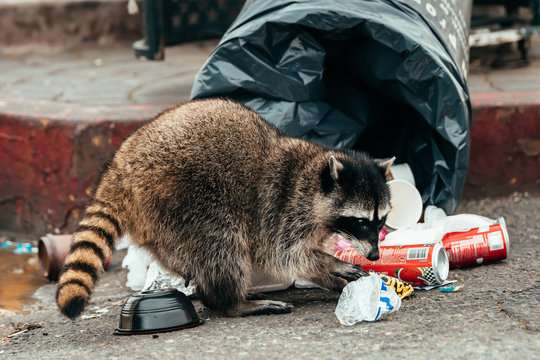 If you can't avoid leaving your trash cans in the backyard, make sure it's properly sealed. You can also use a bungee cord to tie it up as I mentioned above, or a cinder block to secure the lid. Cleaning your trash bin regularly also eliminates odor that can attract raccoons.
Putting the trash in rodent-repelling trash bags before putting them in the bin is another way to deter raccoons. Some of these specially-made trash bags are fused with minty oils that raccoons hate. So it's a perfect way to mask the smell of food coming from your garbage bin. Better yet, try to avoid food waste and put leftover food in the trash bin altogether.
Vegetable Gardens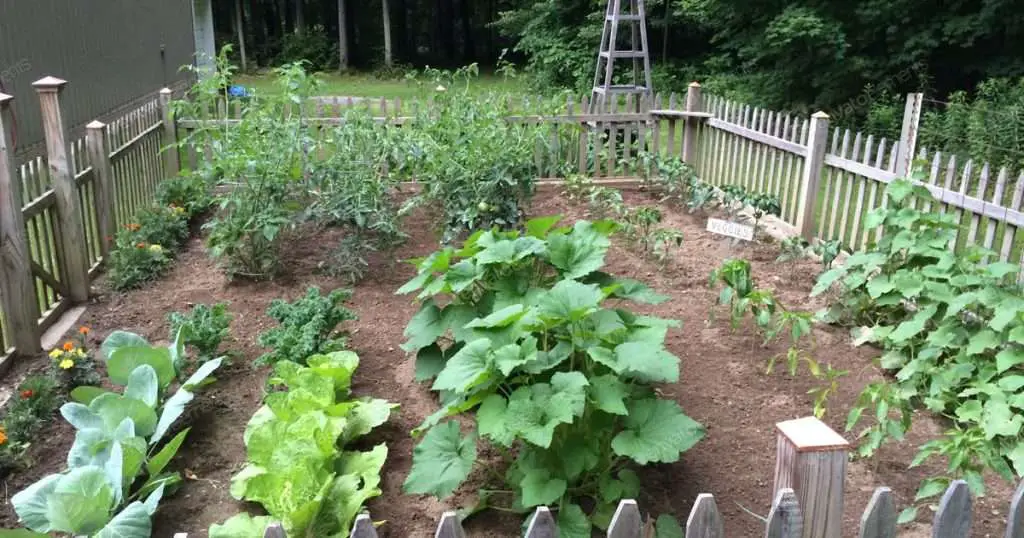 Raccoons love crops that are ready to be harvested. So if you have a vegetable garden, pick ripe vegetables quickly to stay ahead of the raccoons.
Similarly, if you have fruit-bearing trees in your backyard, make it a habit to remove any fallen fruit from the ground and dispose of them properly. Keep in mind that anything edible is a strong raccoon attractant.
Chicken Coop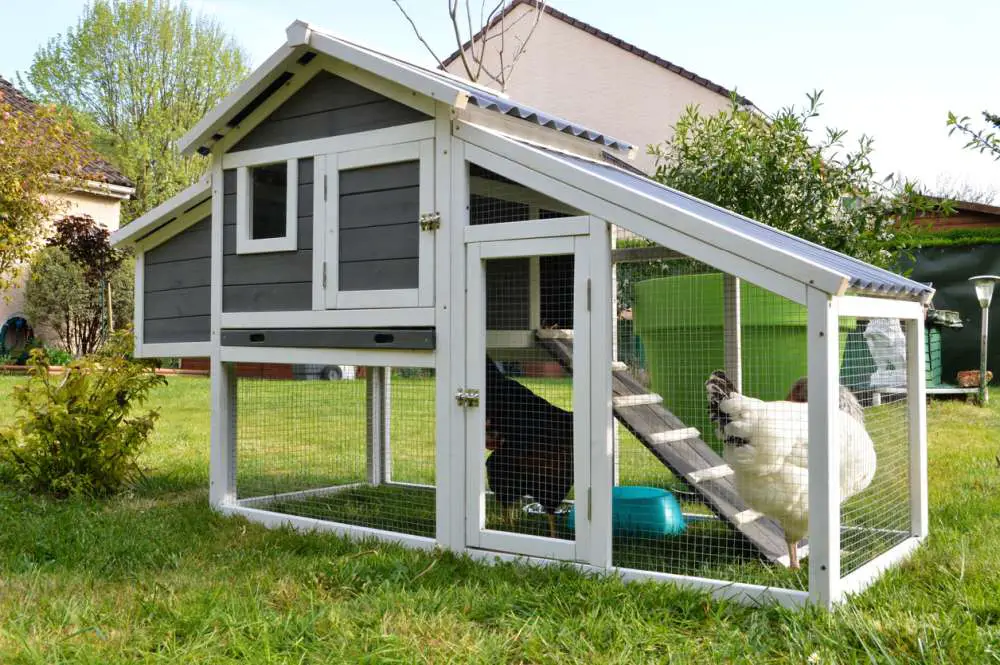 Aside from fruits and nuts, raccoons have also developed a liking for fowl. They don't devour the whole chicken, though, as raccoons will go for the chest and the innards and leave the carcass for you to discover the next day.
So raccoon-proof your chicken coop properly. As we know, these fuzzy rascals are intelligent and adaptable, so if you don't lock the coop securely, they will eventually discover a way to open it. Get a latch that's difficult to open, better yet, put a lock that only a key can open.
Strengthen your coop's wire mesh. Use one that's made of hardware cloth with a fine mesh as raccoons' hands can't fit through. Also, check for any weak parts that these critters can bend and open with their hands.
They are surprisingly resourceful!
Hollow Trees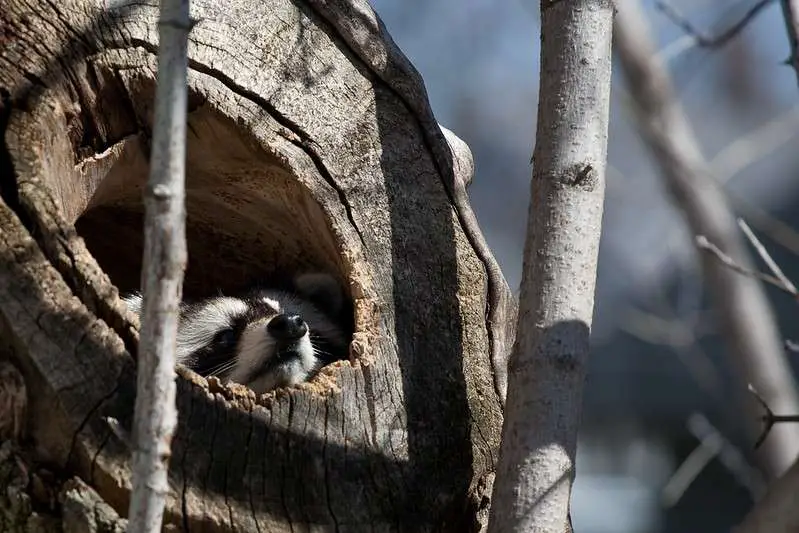 Raccoons usually choose hollow trees as their nesting site. So be mindful of hollow trees in your backyard, especially during their mating season (February to April). Always clean and check your surroundings if you don't want to have these rascals breeding nearby.
Chimneys and Crawlspaces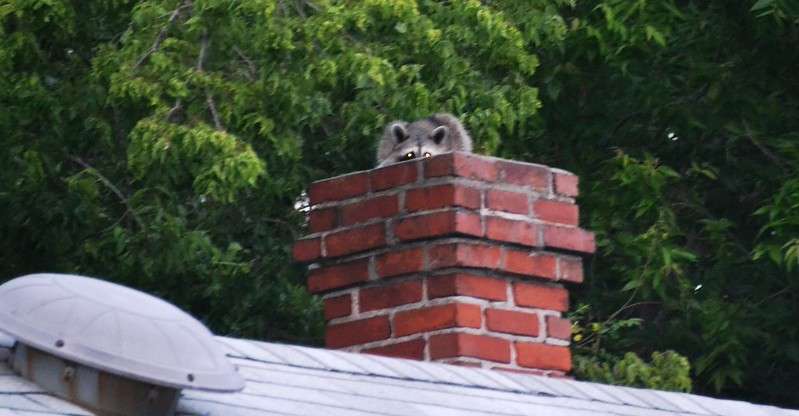 Aside from trees, raccoons also love hiding, squatting, and nesting in chimneys and attics. So seal off any area that could be possible pathways into your house. Examples of these are uncapped chimneys and crawl spaces or even a pet door.
Before blocking these openings, sweep your house (particularly dark and secluded spaces) and see to it that there's no raccoon already squatting inside. If you happen to find one during your sweep, immediately seek help from pest control professionals. A cornered, wild animal can be deceptively dangerous.
Aside from sealing off openings where raccoons can sneak in, you'd also want to remove trees, branches, vines, or poles that these creatures can use to climb up your roof or your chimney. Raccoons are clever enough to use downspouts to gain access to your roof. To prevent this, install a protective collar or spikes on your downspout. You may also need to trim nearby limbs to remove alternate paths to your roof.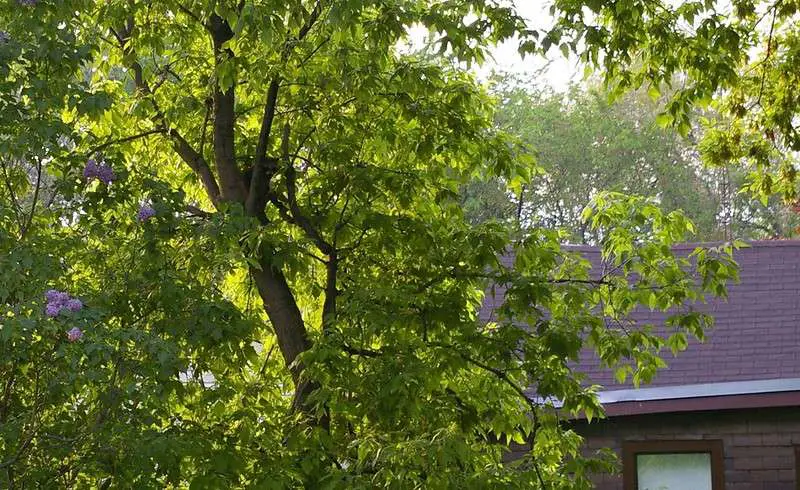 FAQs
What do raccoons hate?
As mentioned above, raccoons are offended by the smell of spicy food such as peppers and peppermint oil. They're also irked by the smell of urine, making ammonia an excellent deterrent.
How do you get rid of raccoons fast?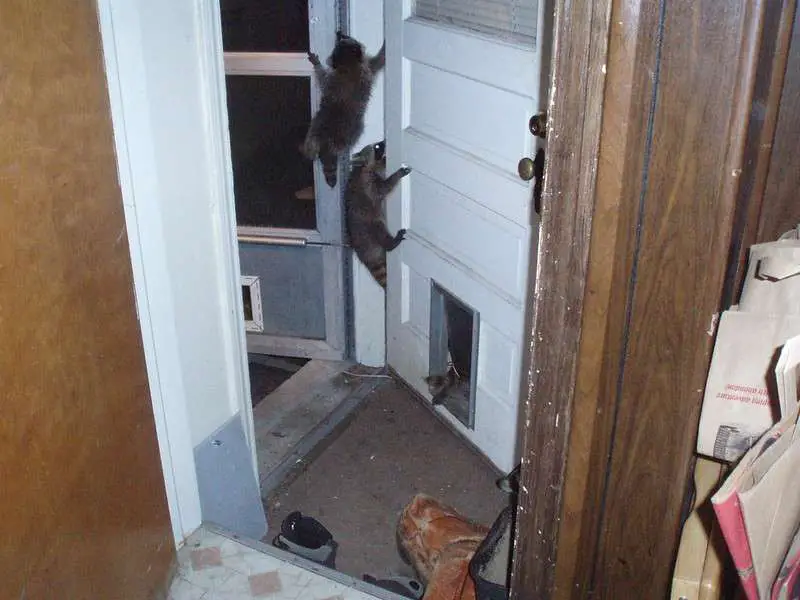 The fastest way to get rid of raccoons is to clear your house and backyard from anything that can attract them (check out our list above). This includes keeping your surroundings clean and disposing of your trash properly.
Are raccoons afraid of humans?
Raccoons are not necessarily afraid of humans, but they're very cautious of any creature (humans included) that can pose a threat to them.
Final Thoughts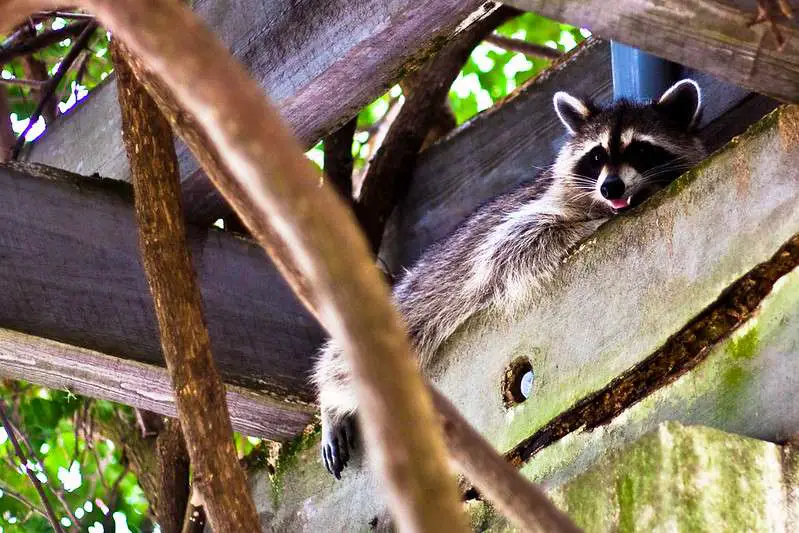 Raccoons may look cute and friendly. But don't be deceived by their furriness, because aside from ransacking your garbage cans, gardens, and basically your entire backyard, they also carry and transmit diseases that are harmful to us and our pets. So it's important to take action at the first sign of raccoon damage. And once you start a counter-raccoon routine in your household, be sure to strictly stick with it.
Last update on 2023-09-14 / Images from Amazon Product API