Best Overall
Keep Tinkering Standard SAO Short Stroke Trigger
This trigger offers the most improvement as compared to the original trigger.
Value: 10/10
Performance: 9/10
Cost: 10/10
Best Value for Money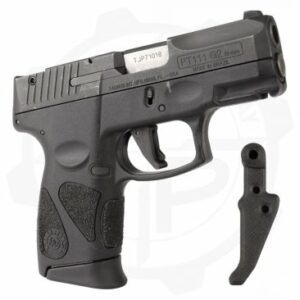 Galloway Precision Asmund Short Stroke Trigger
Worth every penny.
Value: 9/10
Performance: 9/10
Cost: 9/10
Most Affordable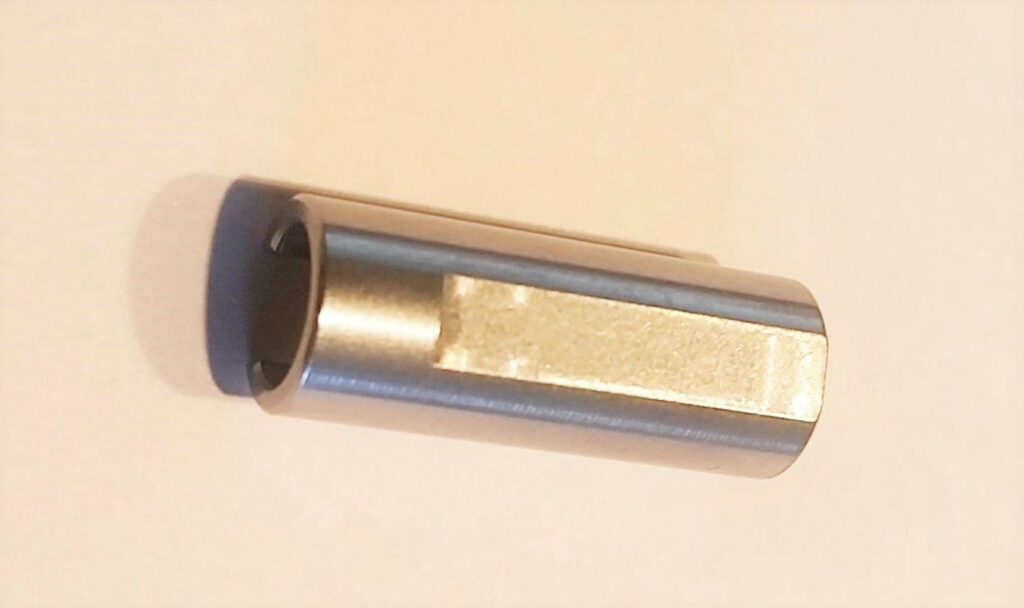 Lakeline Stainless Steel Striker Guide
Affordable and top-notch quality.
Value: 9/10
Performance: 8/10
Cost: 10/10
Some shooters can tolerate the Taurus G2c's trigger and some find it challenging to use. If you're one of the latter, let us help you find the best Taurus G2c trigger upgrades this year!
Features to Consider
The G2c may be a reliable and affordable concealed carry gun, but its trigger can be a pain. Here are some features to consider to make the most of your trigger upgrade.
Crispness and Feel
The first thing to think about is whether you prefer a lighter or heavier pull than your current trigger.
As you may already know, the G2c's default trigger has a springy feel with approximately 6 pounds of pull weight. 
Having a trigger with your desired pull weight allows you to shoot more steadily and have more accurate follow-up shots. And, a crisp break with low creep will help you be more accurate.
Reset
Trigger reset is the "act of releasing the trigger after a shot only to the point where it reaches its reset point and "clicks," allowing you to fire again." This feature allows you to shoot quicker and be ready for your next shot.
Installation
Installation shouldn't be a problem for high-quality triggers. Don't get carried away by low-priced brands because they're mostly constructed from low-quality materials as well and will most likely give you headaches during installation. We've picked some affordable but reliable triggers below so check them out.
Best Taurus G2C Trigger Upgrades
Best Overall: Keep Tinkering Standard SAO Short Stroke Trigger
This short-stroke trigger from Keep Tinkering is guaranteed to withstand heavy use, thanks to its nylon polymer construction. Aside from the G2C, this semi-custom trigger is also compatible with Taurus PT111/140, G2, and G2S.
It has below-average crispness but it has a nice reset, breaks the trigger at around 3.5 pounds, and pulls smoothly and effortlessly. Keep Tinkering triggers come in two designs: one is a single action/double action that eliminates about 30% of the trigger's travel and keeps the original trigger's restrike capability, and the other is a single action that takes away more or less 40% of the travel and removes the restrike capability.
Pros
Affordable
Durable construction
What Customers Say
"I just shot it regularly. The trigger is really accurate, it works fine. But the main thing I like about it is there's no safety, so the safety on the original G2C trigger is what causes the problems. It has no grittiness, it's smooth as butter to me."

The Angelocast
"I'm gonna tell you this straight up. It gets rid of the hitch. There's no more blade safety. Reset is very short, I can feel the click and then I'm ready to shoot again in a single action."

2a Edu
Best Value for Money: Galloway Precision Asmund Short Stroke Trigger
Our next pick is compatible with PT111 G2c, G2c, G2s, Millennium G2, and PT111 G2 pistols.
Unlike other models, the Galloway Precision Asmund short-stroke trigger keeps every built-in safety feature of the pistol. It takes away bumps, shortens travel, and improves reset. Plus it features built-in pre and post-travel stops and is constructed from ballistic carbon fiber-filled nylon so it's as durable as aluminum.
What we like most about the Asmund short-stroke trigger is that it decreases the pull length by up to 20%, depending on the gun you're using.
Pros
Affordable
Incredible feel and function
Keeps and improves trigger safety
What Customers Say
Fast shipping. Excellent value. I am not going to sugar coat the install work–took me about three hours without the proper tools. Trigger is now fantastic! It is now pure joy to shoot my G2c. My last word: Get the tools.

Patrick McGregor
Got the Taurus G2S a few weeks ago and didn't care for the trigger so looked into Galloway and found the Asmond trigger for this pistol. Received it yesterday and following their DIY video was able to install it in 45 min. Love the new trigger. (Also installed a GP trigger in my Ruger Security 9 and it's great.). Great company.

Donald Clark
Most Affordable: Lakeline Stainless Steel Striker Guide
Our most affordable pick guarantees an improved feel and crispness. It also features a stainless construction for a low-friction and more consistent trigger pull.
This Lakeline LLC striker guide also removes the lockout function of the Taurus security lock. Plus it comes with a cutout that disarms the striker through the Taurus security system so the pistol won't operate unless unlocked.
Pros
Easy to install
Affordable
Excellent safety features
Cons
Difference from the factory trigger isn't that big
What Customers Say
1000 rounds in without issue. I've replaced every plastic of my G2 with stainless Lakeline parts. This, like all others, is top notch!

James Beasly
Easy to install took the grittiness out of the trigger. Nice and smooth pull with a crisp break thank you lakelinellc for a great product

Daniel Padgett
FAQs
Can you upgrade the trigger on a Taurus G2C?
Absolutely! Check out the best upgrade options above. 
Is a Taurus 9mm G2C a good gun?
Yes, the Taurus G2C is a reliable gun especially for concealed carry. 
How many rounds will a Taurus G2C last?
The Taurus G2C has a 12-round 9mm capacity.
How does trigger safety work Taurus G2C?
The trigger safety is the first safety in the firing sequence. It's incorporated into the trigger in the form of a lever and when it is engaged blocks the trigger from moving rearward. To fire the pistol, the trigger safety and the trigger itself must be deliberately depressed at the same time.