Best Overall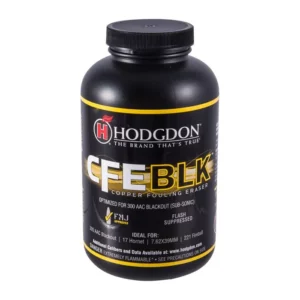 Hodgdon CFE BLK Smokeless Gunpowder
This powder is specially formulated for the .300 Blackout.
Value: 9/10
Performance: 8.5/10
Cost: 9/10
Best on a Budget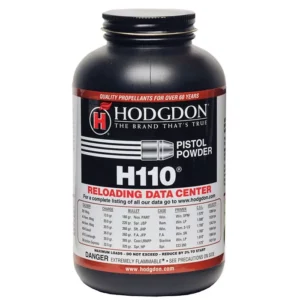 Hodgdon H110 Powder
This powder guarantees consistent-quality loads.
Value: 9/10
Performance: 7/10
Cost: 9/10
Best for Legacy Military Rounds
IMR Smokeless Powder
This powder is proven to produce top-notch rounds.
Value: 8/10
Performance: 8/10
Cost: 8/10
Are you ready to take your 300 Blackout game to the next level? Whether you're a seasoned shooter or a passionate newcomer, one thing is for certain: the powder you choose can make all the difference. When it comes to your loads' consistency and the accuracy of your shots, there's no room for compromise. That's why we've taken it upon ourselves to meticulously review the best 300 Blackout powders out there, leaving no stone unturned. From powders with the cleanest burn to those offering the highest velocity, we've got you covered. 
Factors to Consider When Choosing the Best 300 Blackout Powder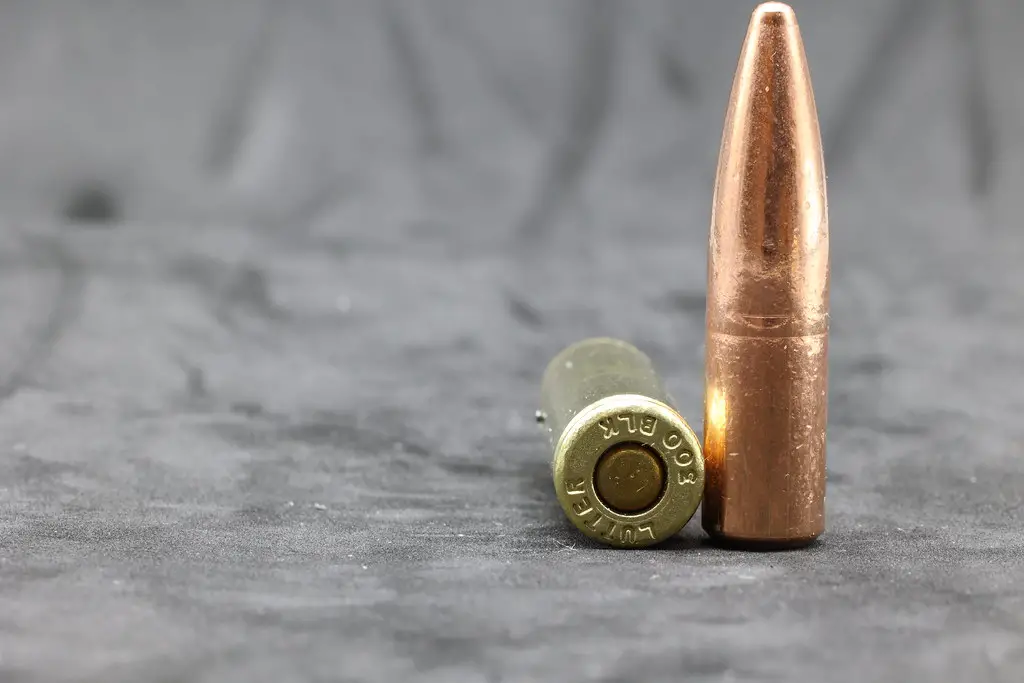 If it's your first time buying gunpowder, here's a list of features that will help narrow down your options.
Single Base or Double Base
A single-base powder consists of a highly flammable compound called nitrocellulose. This compound is responsible for gunpowder's ability to burn.
A double-base powder is made of nitrocellulose and nitroglycerin and burns dirtier and hotter than single-base powder. Although double-base powder provides higher velocity, they're also known to cause faster throat erosion.
Price
Choose a gunpowder brand that's within your budget. We included budget-friendly options in this article so be sure to check them out.
Copper Fouling Removal
Some gunpowder brands can reduce the formation of copper fouling in the gun barrel even after heavy firing. This lessens your time cleaning and saves you more time to practice.
5 Best 300 Blackout Powders
Best Overall: Hodgdon CFE BLK Smokeless Gunpowder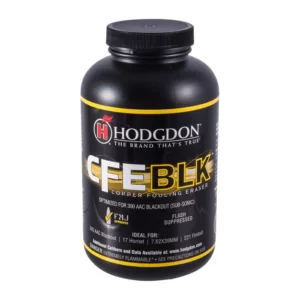 The Hodgdon CFE BLK Powder is known for its Copper Fouling Elimination property, so you can clean your gun quickly and easily even after 100 rounds.
The Hodgdon CFE BLK Gunpowder also guarantees minimal muzzle flash and a clean burn, which means increased accuracy and superior performance.
This gunpowder is formulated specifically for loading subsonic 300 Blackout ammo, but it's also suitable on a wide range of hunting cartridges such as 6.8 Remington SPC, 17 Hornet, 7.62x39mm, and 221 Fireball.
Pros
Fine grain size
Reduces copper fouling formation
Optimized for 300 Blackout loads
Cons
Emits an unpleasant smell when fired
What Customers Say
This powder has a very fine grain size. Measures very accurately. Used it to reload 300 AAC Blackout.

Doug
I have used this for bullet weights from 110gr to 220gr subsonic worked well at all velocities. did not see much residue in the barrel either.

Dano
Best on a Budget: Hodgdon H110 Powder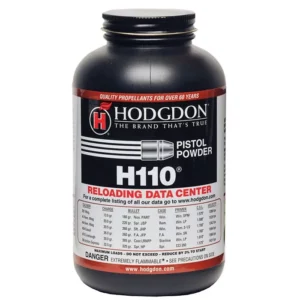 Our next pick is perfect for reloading mid-range to long-range 300 Blackout rounds without breaking the bank.
If you're a beginner, the Hodgdon H110 powder is an excellent choice because of its top-notch accuracy and velocity. It also doesn't emit unpleasant gas and smoke like the CFE BLK powder.
The Hodgdon H110 Powder also works great on 454 Casull, 475 Linebaugh, 44 Magnum, and the 460 and 500 S&W magnums. It's also known to be a perfect match for the 410 Bore shotgun.
The only downside for this powder brand is that it burns dirtier than other brands.
Pros
Easy to load
Perfect for light bullets
Handles all 2 1/2″, 1/2 oz. loads
What Customers Say
I have a SBR 300 Blackout suppressed. I tried using CFE BLK which is a great powder also but when loading 220gr subsonic 300s its a tight fit and the blowback is an issue. When I switched to H110 and lowered the dose, makes a perfect fit, velocity is good and I don't get a mouth full of gas and smoke. Only issue I see is its a little dirty. I'd rather clean more often than the alternative. Just my opinion.

Jason
Great powder for my subsonic loads!

Blaze46n2
Best for Legacy Military Rounds: IMR Smokeless Powder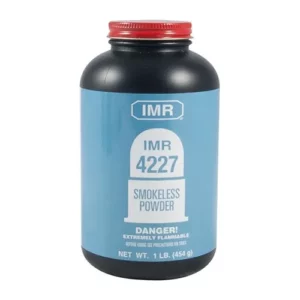 IMR has been a trusted powder brand worldwide for almost 200 years. So if you want quality, then the IMR Smokeless Powder won't disappoint. 
It's also proven to produce consistent and accurate rounds at long ranges. That's also what makes it ideal for hunting rounds.
Aside from 300 Blackout cartridges, the IMR Smokeless Powder also yields unparalleled performance on 22 Hornet and 221 Fireball.
Pros
Burns cleanly
Easy to measure
Manageable recoils
Cons
It costs more than other brands
What Customers Say
IMR 4227 is a very versatile powder. It is easy to ignite, burns clean, and has a burn rate similar to H110, so it is wonderful in any Magnum handgun round. IMR 4227 is a little bit bulkier than H110. If you are looking for a more moderate load that isn't pushing the absolute maximum velocity, then IMR 4227 is a very good choice.

Lar 45
I hand load a little of everything but when it comes to selecting powder for 357 mag , 41 mag , and 44 mag it is a toss up between IMR 4227 and H110. They both give good velocity , accuracy, and burn clean at or near max charges. If I were using a progressive press with case activated powder measure I would use IMR 4227 over H110 because very few powder measure do not leak H110.

Half nut
Accurate 1680 Smokeless Gun Powder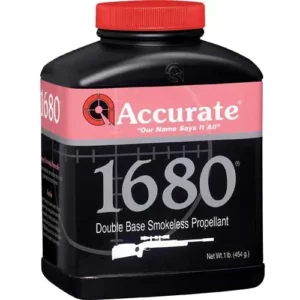 Another budget-friendly option is the Accurate 1680 Smokeless Gun Powder. This double-base powder has the fastest burning rate among its rivals. 
This powder is suitable on high-capacity handgun loads and low-capacity rifle loads.
If you happen to reload.454 Casull, .475 Linebaugh, and .500 S&W Magnum, the Accurate 1680 is also perfect to use on those high-performance cartridge loads.
Pros
Versatile
Fast burning
Meters easily
Cons
Leaves more residue compared to other brands.
What Customers Say
I use this for 300 black out loads and it works great !!!

Sam
For some time I have been looking for a powder that produces sufficient gas volume to reliably operate a semi-auto 300BLK action with lighter bullets at subsonic velocities. Accurate 1680 does that even in a dirty long-stroke piston action with bullets as light as 180g. I am very pleased with this powder. Clean burning. Meters well, and produces a low flash even unsuppressed with both 8-inch and 16-inch barrels. Consistent velocities resulted in sub-MOA groups at 100 yds with 180, 190, 208, and 220g bullets from Hornady, Berger, & Sierra. Very impressive for a subsonic 300BLK.

Cav2108
Winchester 296 Smokeless Gun Powder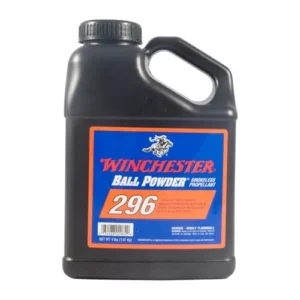 The Winchester 296 is a handgun powder that works best on supersonic 300 BLK loads, as it may cause overpressure on subsonic ones.
Strictly follow the load data for this powder as it's very powerful.
The Winchester 296 is also the go-to powder of most magnum pistol handloaders. That's because of its high velocity and great loading density.
Pros
Consistent burn rate
Clean burn
Meters easily
Cons
Doesn't work well with reduced loadings
What Customers Say
Consistent, accurate, and fastest supersonic powder out of my 8″ 300 AAC Blackout.

Robert
In realizing that every gun prefers different powders and bullets than other guns in the same caliber . One thing I have found to be consistent , Winchester makes great powders and 296 is one of their best .

Earl
FAQs
What Is The Best Powder For The 300 Blackout?
The best powder is the one that increases your accuracy the most. We created an extensive list of gunpowder brands to accommodate your needs.
Is There A Difference Between 300 Blackout And 300 Aac Blackout?
No, there isn't. 300 AAC Blackout is just another name for the 300 Blackout. AAC means Advanced Armament Corporation.
What Is So Special About The 300 Blackout?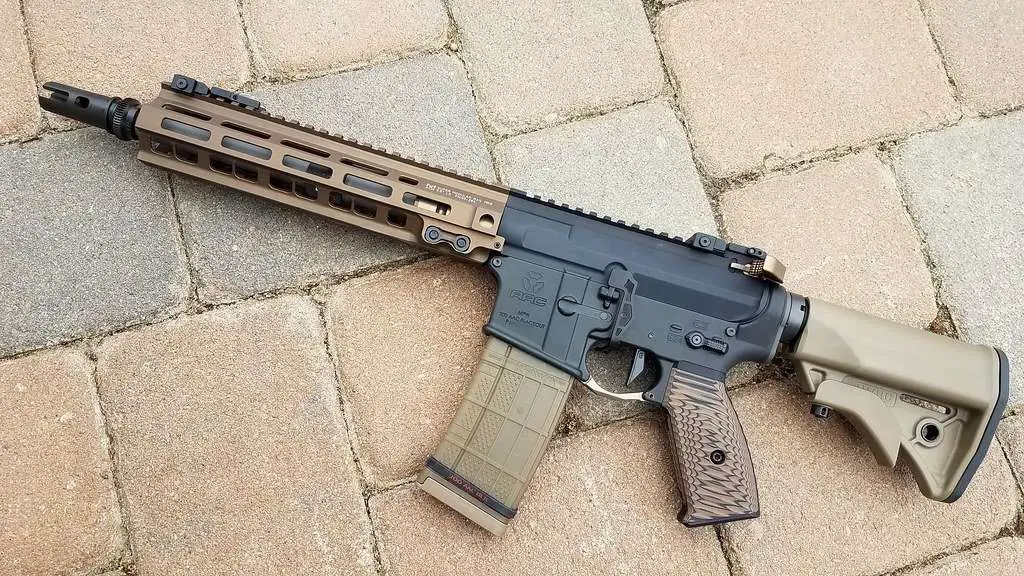 What's special about the 300 BLK is its versatility. You can fire it suppressed or unsuppressed. You can also produce subsonic and supersonic loads with it. Most importantly, it's more powerful than the 9mm cartridge and it's compatible with the AR-15. 
That's why the 300 BLK is a favorite hunting and self-defense round among most gun enthusiasts.
What Is CFE BLK Powder Used For?
The CFE BLK Powder is widely used by 300 Blackout reloaders because of its copper removing property. This makes your gun easier to clean even after a hundred rounds.
What Is Powder Metering?
Powder metering defines how consistently a powder measures. A gunpowder that "meters well" produces more consistent rounds.
What Is a Burn Rate?
Burn rate is the amount of time it takes for a powder to burn before it expels the bullet from the gun barrel.
What is Load Density Reloading?
Load Density is the "ratio of the cartridge case capacity and the actual amount of the case filled by powder." – blog.cheaperthandirt.com/reloading-load-density
How Does Gunpowder Explode?
Gunpowder explodes or ignites when it's lit or exposed to extremely high temperature. So if you're buying gunpowder in bulk, make sure you store it properly to avoid accidents.
How Much Powder Do I Need To Reload the 300 Blackout?
300 BLK cartridge cases have a small capacity, so most of the time, they can only accommodate 20-21 grains of powder, depending on the brand. That capacity also gets limited by how much your bullet weighs.
If it's your first time doing this, avoid experimenting and strictly follow the reloading data based on the powder brand you're using or seek help from an expert.
Final Thoughts
We hope our guide helped you pick the right powder for your 300 Blackout. If that's the last item on your reloading essentials list, then you're ready to start handloading! Just a friendly reminder, always observe safety precautions while reloading to avoid accidents.
If you don't have a reloading press yet, we can help you find the best one.