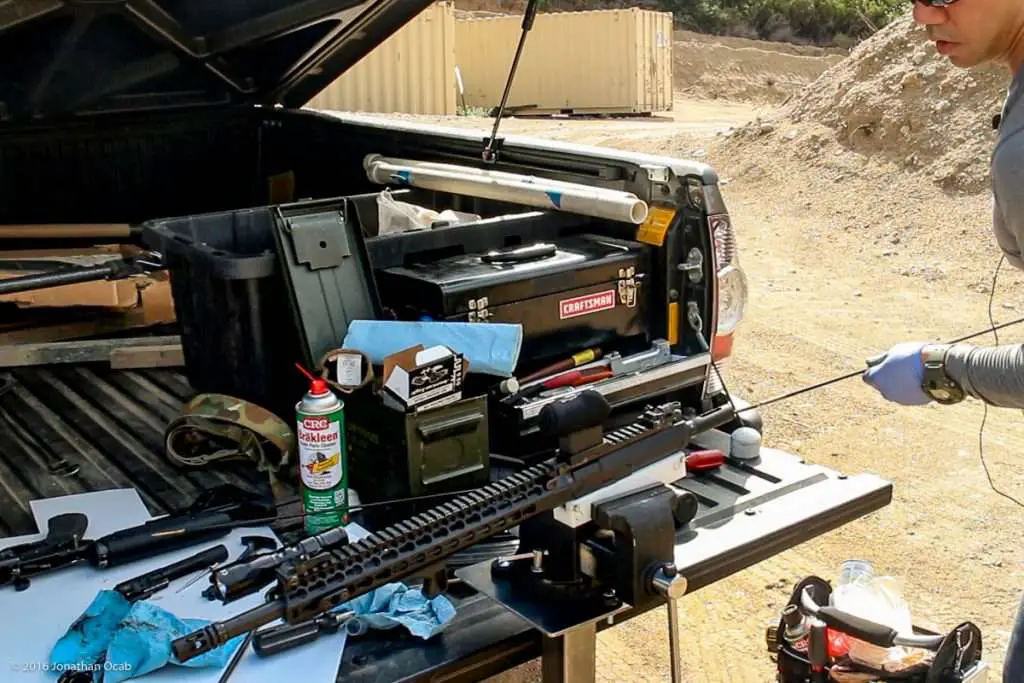 Our Top Picks
Best Overall/Best Budget/Best Universal
Ultimate Bore Cleaner for Rifle, Pistol & Shotgun
This universal bore snake is a best seller.
Check Price
Best Shotgun Bore Snake
Gun Cleaning Kits by Sage & Braker
This innovative bore cleaner is worth every penny.
Check Price
Best Handgun Bore Snake
Hoppe's BoreSnake Soft-Sided Pistol and Revolver Cleaning Kit
This bore snake is great for handgun owners.
Check Price
Best Rifle Bore Snake
Hoppe's Boresnake Viper
This brand can clean your rifle bore in 10 seconds.
Check Price
Best Bore Snake for Travel
Real Avid Bore Boss
This self-storing bore snake is incredibly user-friendly.
Check Price
Bore snakes are perfect for when you want to give your gun a quick clean, especially after firing a few rounds at the range or on a hunting trip. If you haven't tried one yet, you're missing out! Read on and we'll be your guide in finding the best bore snake for your gun.
Comparison Table of the Best Bore Snakes
Last update on 2023-02-25 / Images from Amazon Product Advertising API
Things to Consider Before Buying
Material
The first thing that you need to check is the bore snake's material. Make sure that the stitching is not sloppy and the rope is woven tightly. After all, you don't want it to break off inside your barrel. That would be a real headache!
Compatibility
Not all bore snake brands are compatible with all gun types. Some are created for specific calibers, so be sure to check the barrel size the snake is designed for.
Unlike many cleaning kits that come with interchangeable brushes and tools for multiple calibers, bore snakes tend to only work on a limited number of calibers and gauges.
Price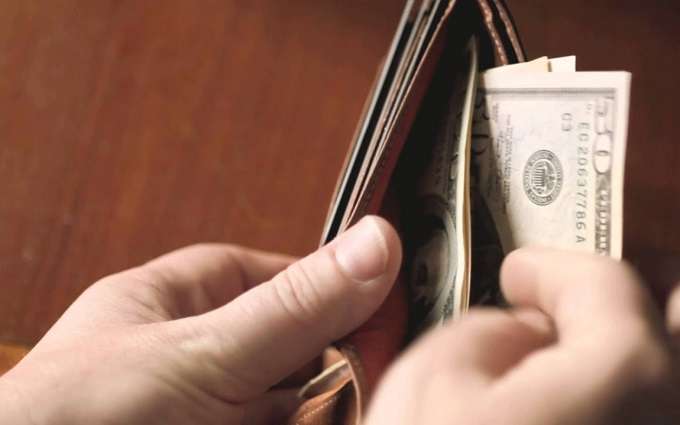 When deciding on which product to buy, it's essential to choose a good investment. Just keep in mind that a product's quality is not always indicated by its price. In fact, our best overall pick in this article is surprisingly affordable.
Best Overall/Best Value/Best Universal Bore Snake: Ultimate Bore Cleaner
Last update on 2023-02-25 / Images from Amazon Product Advertising API
For us, this universal bore cleaner by Ultimate Rifle Build is the most durable bore snake available.
This bore snake is solvent safe and machine-washable so you can use it multiple times! You can choose from different rope lengths and sizes depending on your gun's caliber. It also comes in a clamshell and can be easily stored and transported.
We love this bore cleaner the most because it provides the same quality and durability as its competitors for half the price!
The unconditional warranty and reliable customer support team are also great additions.
Pros
Reusable
Universal
Affordable
Comes with a warranty
Cons
Lighter brass weight than other brands
What Customers Say
"I'm an avid shooter. I used this when I was breaking in a new 30-06 barrel. It was used dozens of times on day 1. It was a snug fit (as it should be) and left the barrel completely clean. It performed exactly the way I hoped it would."
"I use it for my AR-15 whenever I just want to give the bore a quick and thorough cleaning without having to field strip it. It pulls rather hard which is a sign that it makes good and tight contact. It does a real good job. I think this one is the best bang for the buck. I use other snakes made by competitors. This one does just the same good job as some products costing twice as much. I will buy two more for my .308 and a .45-70."
Best Shotgun Bore Snake – Gun Cleaning Kits by Sage & Braker
Last update on 2023-02-25 / Images from Amazon Product Advertising API
Sage & Braker's Bore Snake Kit stands out because it comes with a detachable bronze brush. So whenever you want to wash the buffing rope, you can simply detach the brush.
Unlike standard bore snakes, Sage&Braker's bore cleaner allows you to scrub off hard-to-remove carbon buildup, thanks to its high-quality bronze brush. This brush also cleans better because it has more bristles than other brands.
The bore snake's stitching and craftsmanship are also extraordinary. It has a higher thread count than most bore snakes. The rope weight is also stamped with a gauge or caliber identifier for convenience.
Pros
Gauge identifier
Detachable bronze brush
Cons
What Customers Say
"If you're man enough to use this, it will clean your barrel quite well and greatly cut down on cleaning time."
"Nice quality. The "rope" element is well built if that makes any sense. The company seems genuinely interested in producing high-quality items with reliably high customer satisfaction."
Best Handgun Bore Snake – Hoppe's BoreSnake Soft-Sided Pistol and Revolver Cleaning Kit
Last update on 2023-02-25 / Images from Amazon Product Advertising API
Hoppe's is one of the most trusted brands in the gun industry, and a gun cleaning list is never complete without a Hoppe's product in it.
So for our Best Handgun Bore Snake, we pick the Hoppe's Bore Snake Cleaning Kit. This kit is great for field cleaning at the range since it comes in a compact, soft-sided case.
This kit also comes with the famous Hoppe's No. 9 Solvent, Hoppe's Lubricating Oil, Hoppe's Weatherguard Cloths, and a pulling tool. This kit is best for cleaning .357-38mm, and 9mm pistols.
Pros
Cons
Compact and portable
Complete Kit
No instructions included in the kit
What Customers Say
"I do not get to shoot more than 200 bullets a month (cost-prohibitive in Israel) but between my own sense of responsibility and two combat soldier sons nagging me to keep my gun clean — this KIT is perfect. The only thing I added to it is an old toothbrush. It is a perfect beginners kit and I can't imagine I'll ever need to graduate to anything more complicated."
"Very easy to use. Convenient to use at the range. The pack fits nicely in a gun bag and takes up little space. A must-have for simple maintenance after gun use."
Best Rifle Bore Snake – Hoppe's Boresnake Viper
Last update on 2023-02-25 / Images from Amazon Product Advertising API
If you want to buy a bore snake designed specifically for your rifle, we recommend the Hoppe's Boresnake Viper.
Just like every Hoppe's product, this bore snake is tested for quality and durability.
The Bore Snake Viper is proven to scrub off dirt in hard-to-reach areas, such as that between the lands and grooves of the rifling. That's because it has more bristles than Hoppe's regular bore snake.
Pros
Cons
Fits tightly
It has more bristles than other brands
Easy to clean
Thin pull cord
Caliber identifier is hard to read
What Customers Say
"I love Bore Snakes because they work great! These provide a tight fit in the bore and clean well. The pull cord can cut into your hands but can be wrapped around the shaft of a screwdriver to make pulling easier. The brass tag on these, that lists the Bore Snakes caliber, is a joke. The writing is so small that you need a magnifying glass to see it."
"This is a great way to quickly and conveniently clean a rifle. I purchased this for use on a Beretta CX4 Storm, and it works well. I don't think it can completely replace traditional cleaning rods but it is still a good interim option for a quick cleaning or to keep in a range bag. After use, it's simple and easy to wash so it is clean and ready for next use!"
Best Bore Snake for Travel – Real Avid Bore Boss
Last update on 2023-02-25 / Images from Amazon Product Advertising API
Say goodbye to entangled bore snakes because the Real Avid Bore Boss features a pull-through cleaning mechanism. This allows you to easily feed the cable into the gun barrel and conveniently pull it using the ergonomic handle once done.
It comes in an organized storage case with large-caliber labels for easy identification. The case is also sealed well so the mop and the brush remain clean.
The Real Avid Bore Boss is not only compact and portable, but it's also the easiest to use among our picks.
Pros
Cons
32-inch dual-action cable
Compact and portable
Pull-through cleaning system
It's a little thick compared to other brands
What Customers Say
"This makes bore cleaning so easy! I need more of these in every size! The handle doubles as a case so when I am done with it, it winds into itself and stores neatly. Worth every penny."
"The best compact cleaner I've ever used."
Frequently Asked Questions
What is the best bore snake?
If you want to get the best among these top-notch bore snakes, go for the Ultimate Bore Cleaner for Rifle, Pistol, and Shotgun.
We consider this bore snake brand the best because it is a combination of quality, versatility, and affordability. And these days, you'll rarely see products with those traits together.
Do bore snakes really work?
Yes, bore snakes work if you want to do light cleaning on your gun barrel. But for removing heavier buildup, that would mean cleaning your gun the traditional way using a complete cleaning kit.
How to use a bore snake?
If it's your first time using one, here's how to clean your gun with a bore snake.
Make sure your gun is empty.
Spray your gun cleaning solvent on your bore snake's bronze bristles. Some brands like Sage & Braker let you spray the solvent directly into the gun bore.
Take your bore snake and slide the brass weight down the ejection port and through the bore.
Firmly pull the bore snake all the way through.
Check your gun barrel and if all the carbon buildup is gone, you're done! If not, repeat steps 2 to 3 until desired clean is achieved.
How to clean a bore snake?
Most bore snakes are washable, so clean them by hand using soap and water or using a machine. But be sure to read the washing instructions to know the do's and don'ts when cleaning your bore snake.
Are bore snakes better than rods?
No, because cleaning rods can scrub off stubborn carbon fouling better than bore snakes.
Is a bore snake all you need?
Bore snakes work best when you're out in the field and you don't want to wait until you get home to clean your gun. Plan on storing your guns long term, it would take more than a bore snake to clean them properly.
Bottomline
While bore snakes are not that reliable in removing heavy carbon build-up, they're excellent in giving our guns a quick and light cleaning. So pick one from our list above for a decision you won't regret if you need a quick cleaning after shooting once or twice!