A room full of guns is called a gun room or gun vault room, which should be made of steel that is fireproof or fire-resistant, and indestructible wall armoring because secure firearms storage is a serious business. Check out the list below to find inspiration for your next gun room project. 
Modern Gun Room Ideas
For firearms enthusiasts with a knack for organization, this modern gun room is a slice of heaven!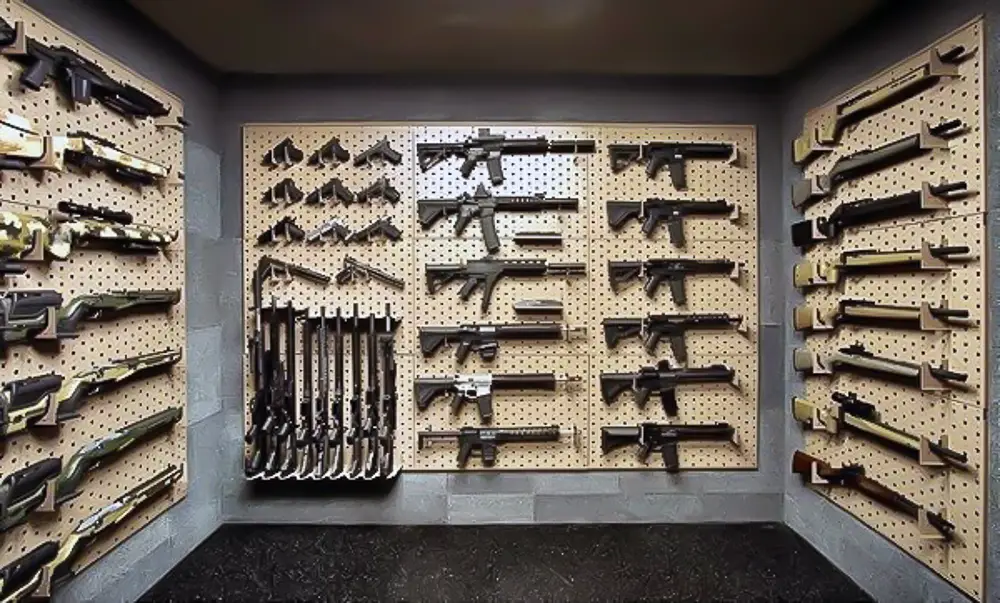 The $250,000 Gun Vault
Clean and sleek, I found this $250,000 gun vault room by The Collector with a million-dollar gun collection. And this is just one of his four gun rooms!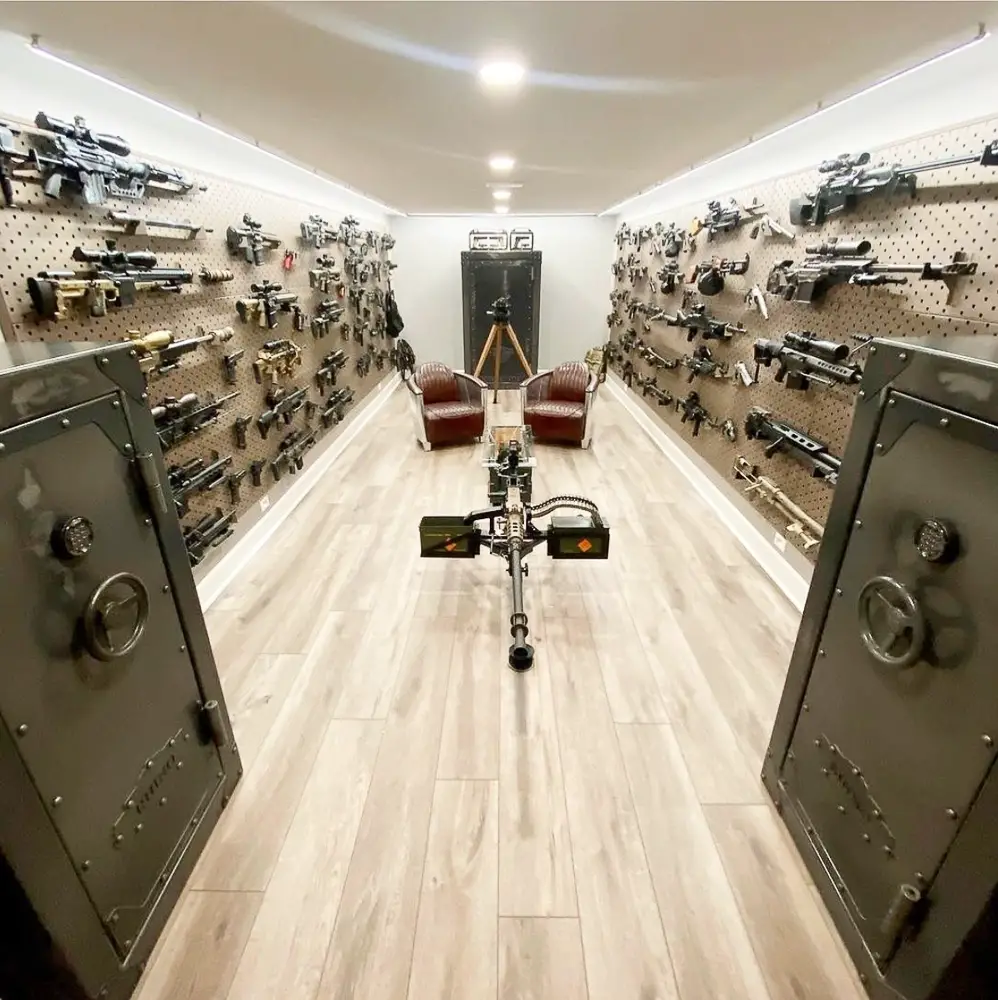 The Late Charlton Heston's Great Gun Collection
The ownership of this collection of firearms is subject to debate. Some claim that this is the late Charlton Heston's Great Gun Collection and later report crediting it to Bruce E. Stern. Yet, one thing's for sure – regardless of the owner, the collection itself remains incredible!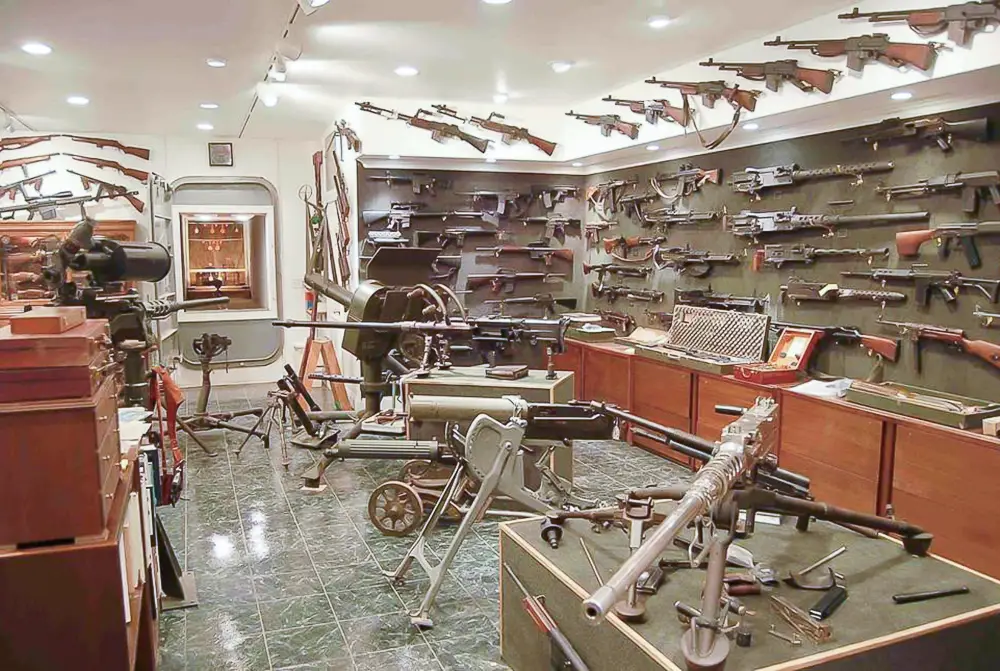 The Classy Gun Storage Room
Absolutely armed with hunting rifles and by the way, did you catch a glimpse of that chandelier? That's a great idea to make yours look sleek yet dangerously amazing.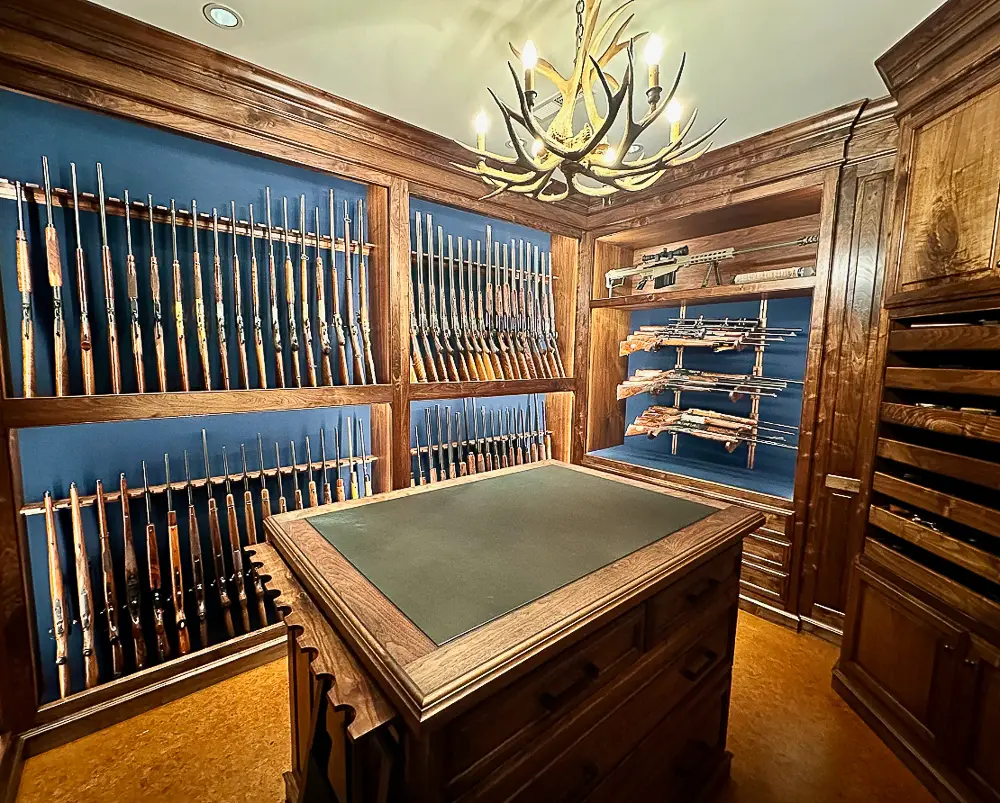 I'm-a-Hunter Gun Room
This is the Powder Horn Gun room found in Bozeman, Montana. Looks like a hunter's dream.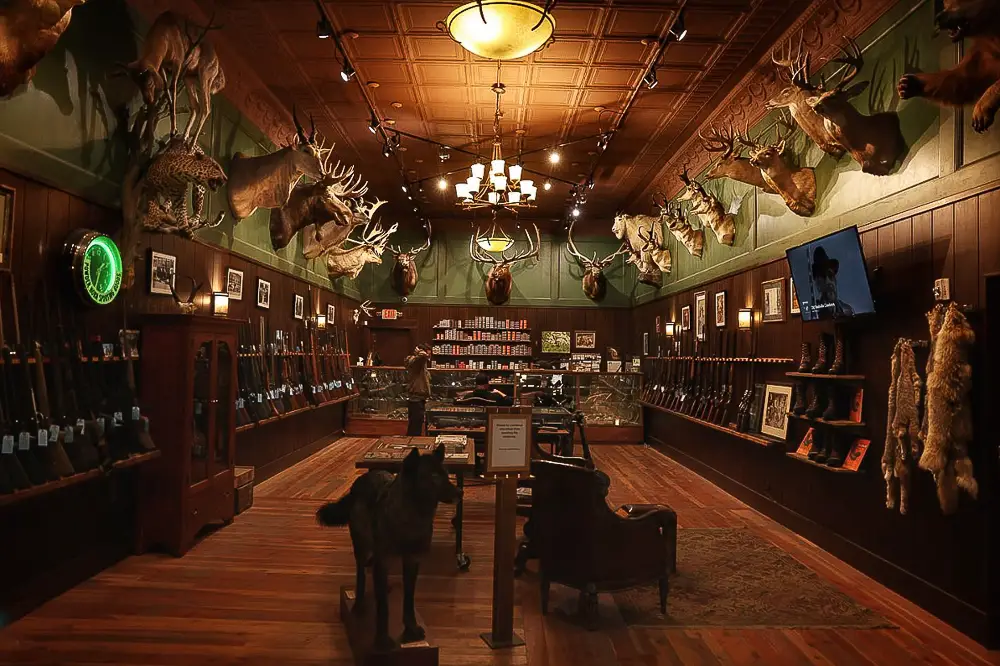 The Secret Underground Bunker Gun Room
They say this is a secret underground bunker of a coffee shop called Gun Barrel Coffee. Coffee and guns, just the way I like 'em – smokin'!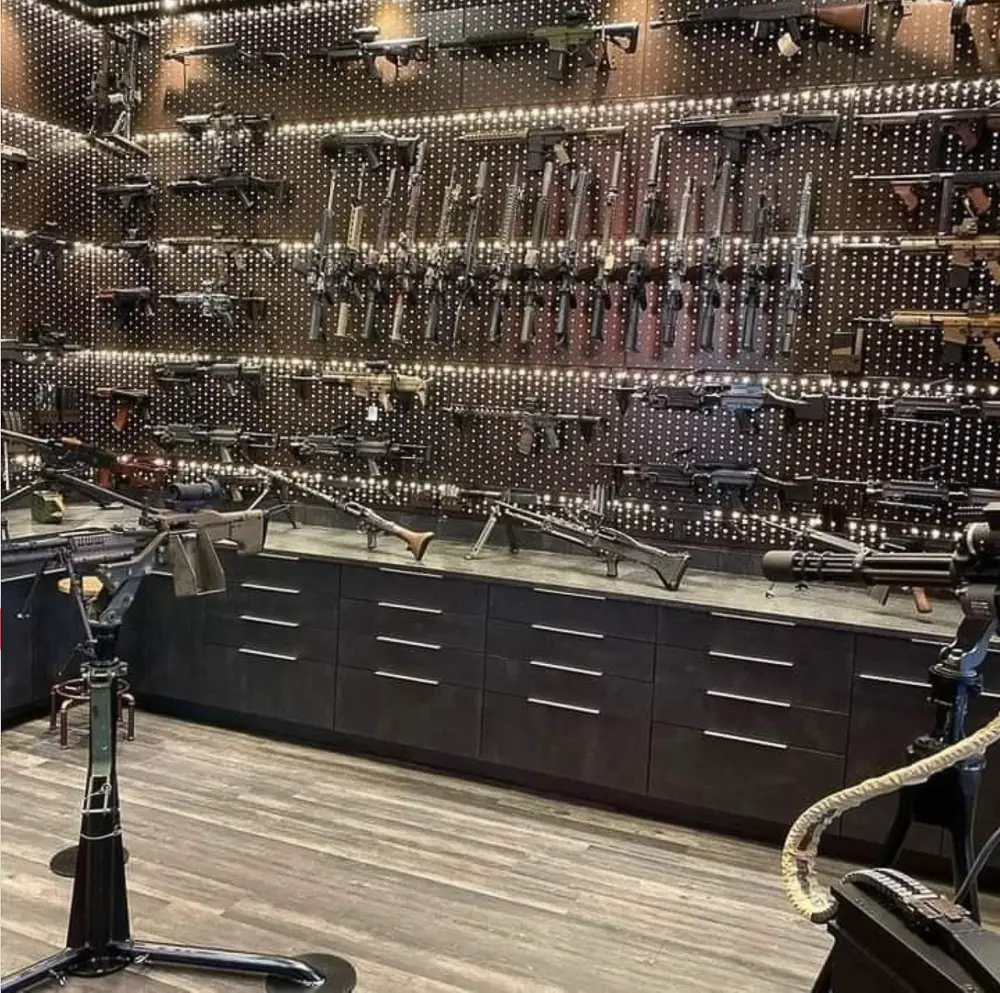 The Rifle Collector Gun Room
For those who love to collect rifles…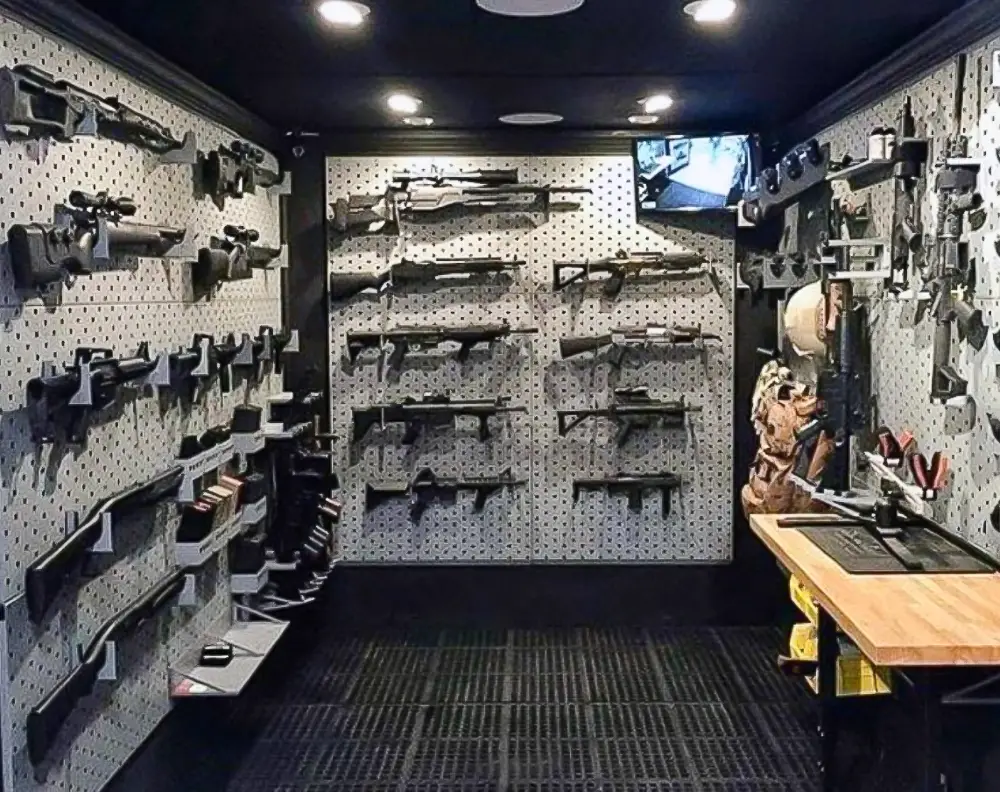 … and more rifles,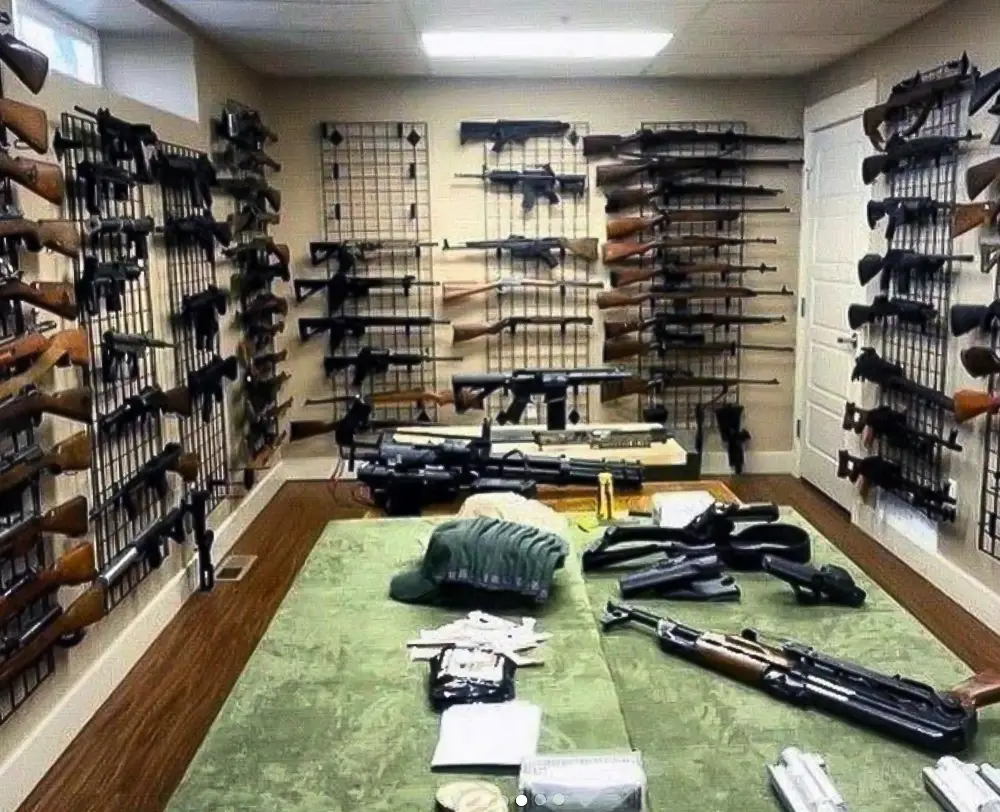 … and more…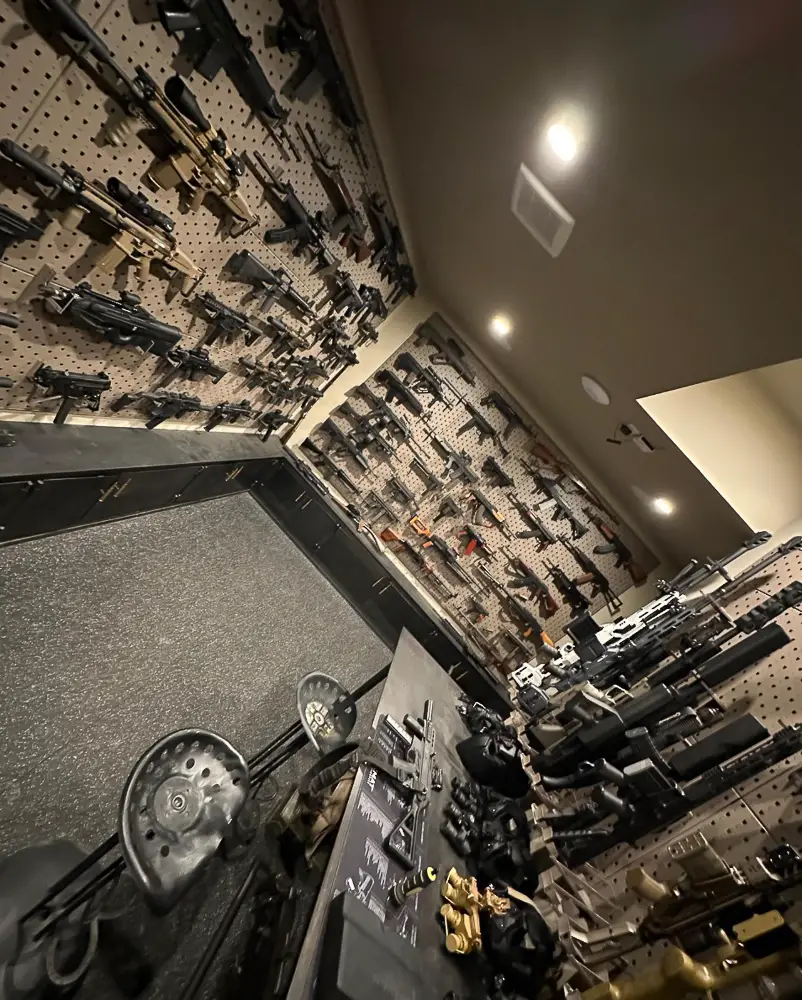 … and more because why not, right? You can make a basement gun room and be satisfied. 
The Man Cave Gun Room
Man-cave gun room is an absolute must-have. Indeed, It's possible to admire your collection and feel cozy!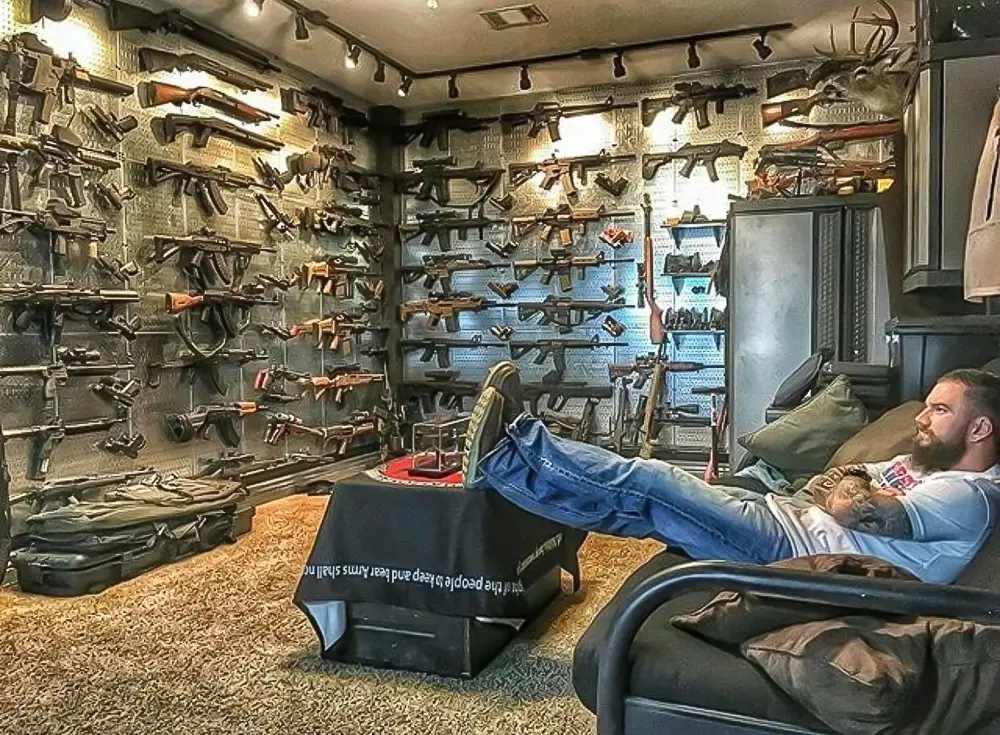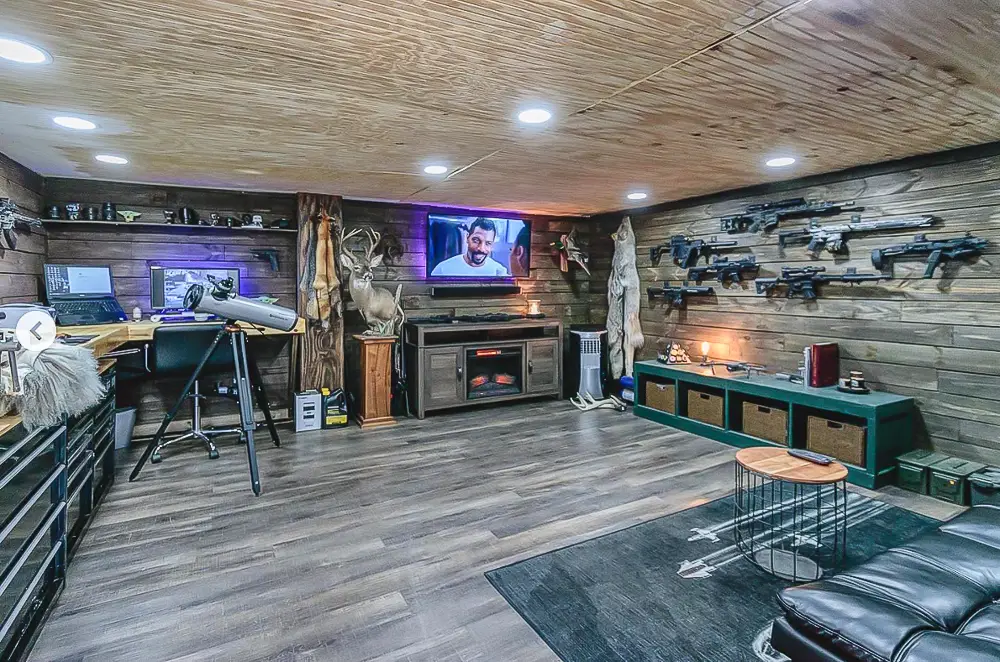 Bonus Meme
Feeling the excitement? I hope this list fired up your enthusiasm to finally bring that dream gun room idea to life!