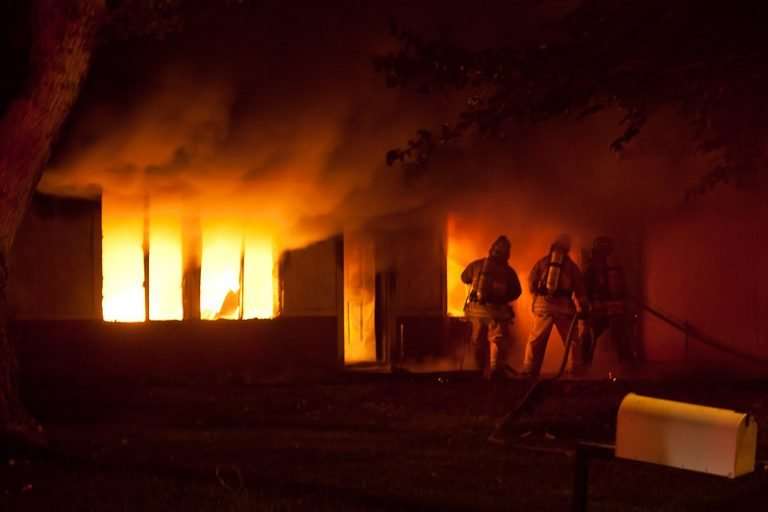 Our Top Picks
Best Overall Fireproof Gun Safe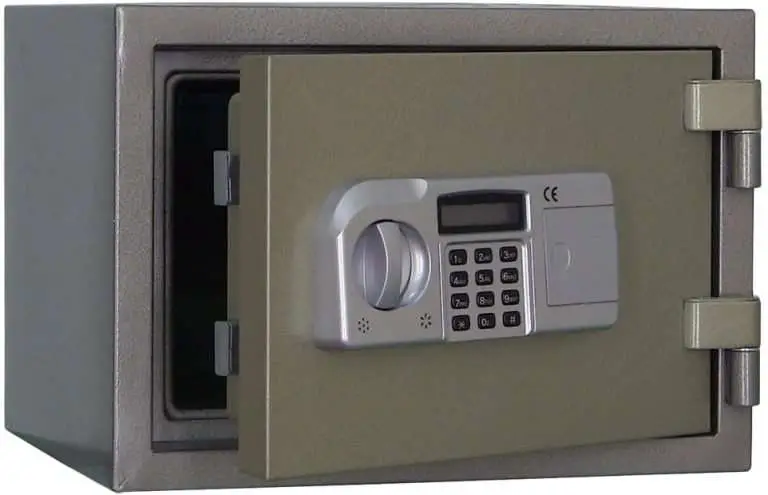 Steelwater AMSWEL-310 Fireproof Safe
This fireproof gun safe has one of the highest fire ratings on the market.
Check Price
Best Value Fireproof Gun Safe
SentrySafe EF4738E Fireproof Waterproof Safe
This fireproof gun safe is equipped with live locking bolts.
Check Price
Best Fireproof Gun Safe for Pistols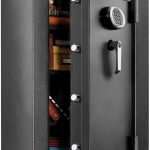 SentrySafe SFW123DSB Fireproof Safe
This fireproof gun safe can survive a 15-feet fall.
Check Price
Best Fireproof Gun Safe for Long Guns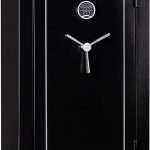 Kodiak KB5529ECS Gun Safe
This fireproof gun safe features a heat-activated door.
Check Price
Fire protection may not be the main reason why you want to buy a gun safe, but you never know when a fire may break out. According to the National Fire Protection Organization, an estimate of 353,100 house fires happen every year in the US.
That's not as much as the 1.9 million burglaries, but it's a significant number!
Here at Reload Your Gear, we think it makes good sense to be prepared and ready, so we invested hours of research into our pick for the best fireproof gun safe this year!
Comparison of the Best 1911 Red Dot Mounts
What We Look For In The Best Fireproof Gun Safe
High Fire Rating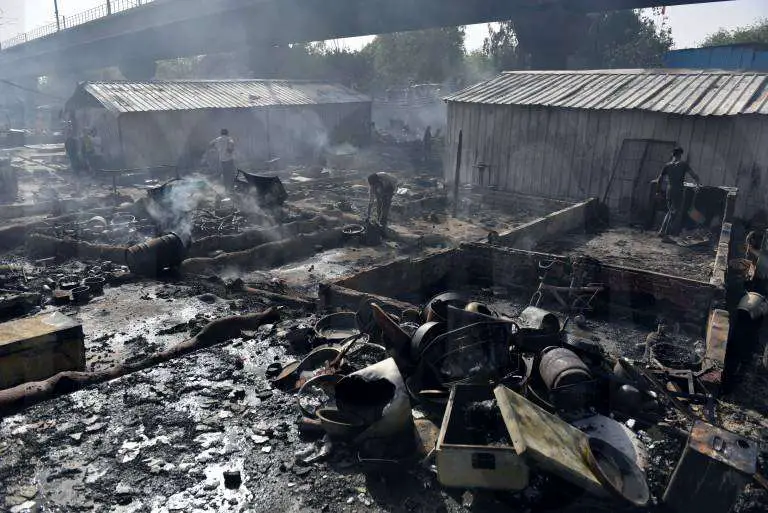 Since we're looking for a fireproof safe, the most critical feature to consider is its fire rating. The Underwriters Laboratories provides ratings (known as UL ratings) to a wide variety of products in different industries. These ratings have become the standard for safety and product quality over the years.
UL fire ratings evaluate the safe's internal condition in case of fire since our valuables are inside the safe. An example of a UL fire rating is Class 350 1-hour. This means that a safe with this rating will have an internal temperature of not more than 350°F for 1 hour when exposed to an external temperature of 1700°F. Another UL rating is Class 125 2-hours, which means that when the safe is exposed to an external temperature of 1700°F, its internal temperature won't exceed 125°F for 2 hours.
Security Features
Aside from fire resistance, theft and tamper protection also determine a safe's quality and reliability. We suggest getting a safe with multiple locking bolts that can be anchored down the floor or mounted on the wall. This will prevent robbers from taking your safe. We also strongly recommend getting a safe with an alarm for added security. Most of our picks above also feature doors that expand when exposed to high temperatures and serve as extra protection against fire.
Material and Construction
A safe should also be constructed from durable and solid materials so they can withstand external impact in case of a break-in or in case your house gets damaged from a fire or flood that causes a structural collapse.
Proper ventilation is also essential because a well-ventilated safe is protected from moisture and other pollutants.
Size and Capacity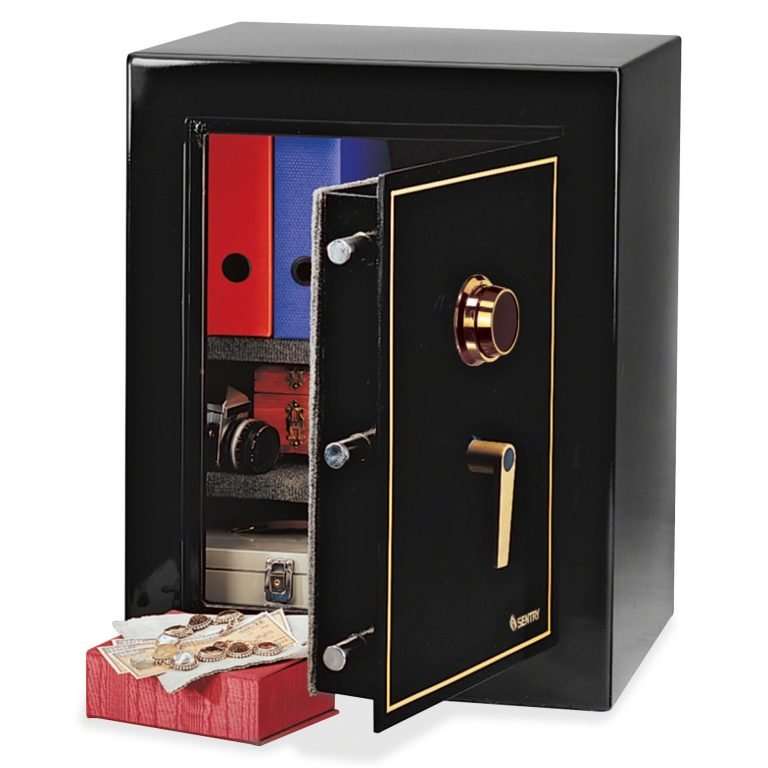 Finally, consider the number of guns and valuables you'd want to store inside the safe. The last thing you want is to be buying another safe in a few years because your gun collection has grown. Aside from that, make sure that you have a space to install it in like a small closet or a wall to mount it on. Where you put your safe is just as important as which one you get.
6 Best Fireproof Gun Safes
Best Overall Fireproof Gun Safe: Steelwater AMSWEL-310 Fireproof Safe
Our best overall pick can last as long as 2 hours in blazing 1850°F heat.
The Steelwater AMSWEL-310 Fireproof Safe may not be as heavy as other brands but it comes with anchoring holes so you can bolt it down to avoid getting snatched by burglars. It's constructed from solid steel and is equipped with active locking bolts for extra theft protection.
This safe also comes with a programmable digital keypad for easier but safer access to your guns and valuables. You can add as many as 4 user codes for other family members too. There's a removable shelf if you need more space for long guns too.
Pros
High fire rating
Affordable
Comes with pre-drilled anchor holes
Cons
Small capacity
No mechanical key for backup
Not waterproof – i.e. stuff will get drenched when the fire department shows up
What Customers Say
"Can't beat the 2 hours fireproofing and the reliable digital lock for the price point of this safe. Definitely a great bang for your buck safe. No damages with shipping and nice support as well. The security on this safe is better than most of the popular 100-250 dollar safes on Amazon, but there's definitely room for improvement in this category."
"Worth price and worth value. I have had safe for a while now. Like the security it provides. Like the weight it is. Like the thickness of the door and safe itself."
Best Value Fireproof Gun Safe: SentrySafe EF4738E Fireproof Waterproof Safe
SentrySafe is known for making high-quality but affordable safes.
Just like this EF4738E Safe, which is equipped with a carpeted interior to prevent firearms and valuables from potential scratches or physical damage while in storage.
The SentrySafe can last for 30 minutes at 1400°F so you'll have time to get the fire put out. Just make sure that you're fully protected while doing that! Or better yet, leave it to the firefighters.
Not only is it fireproof, but it can also survive 72 hours of being submerged in 12 inches of water. That's enough time to call for help without getting your guns wet and protect against water as the fire is put out.
Pros
Live-locking bolts
Comes with a limited lifetime warranty
Affordable
Waterproof
Cons
The electronic keypad is not fireproof
The interior carpet gathers odor if not cleaned regularly
What Customers Say
"Pretty much as described. Spacious. Hinge and lock are solid and operate smoothly. Combination is easily programmed. At under 100 pounds, it requires bolting down to create significant delay in a burglary. Bolts are supplied. The combination keypad is plastic. It functions fine, but is a little incongruous to the steel cabinet."
"Most safes are fireproof for a limited time, but few are waterproof. If there's a fire, the fireman will put it out with…guess what…water. So your important stuff survives the fire, but is destroyed by the water…what sense does that make? Each safe comes with a manufacturer's code, which cannot be deleted and can be programmed easily to your own code, plus another access code which you can rescind at any time. There are also two impressive keys to bypass the numeric panel, but so well-hidden and counter-intuitive, that most thieves couldn't figure it out before you or the police intercepted them. I've had many safes in my life, I think this one is the best yet. Can be bolted to the floor or wall to deter being carried off."
Best Fireproof Gun Safe for Pistols: SentrySafe SFW123DSB Fireproof Safe
The SentrySafe SFW123DSB is a medium-sized safe so we recommend it if you don't have a lot of firearms and valuables to store.
This SentrySafe product is fireproof for 1 hour at 1700°F and can withstand 24 hours water submersion up to 8 inches deep. It's also impact-resistant and was UL-tested to survive a 15-feet fall. So even if the floor beneath your safe breaks due to fire, your valuables will remain unharmed.
The SFW123DSB also features a thick steel door that's reinforced with a pry-resistant hinge bar. It can also be anchored down to the floor for added security. It doesn't have pre-drilled holes, though, so you'd have to drill them yourself.
Pros
Has live-locking bolts
Waterproof and impact-resistant
Provides very organized storage
Cons
Warranty is limited to one year
What Customers Say
"I bought this safe to put my important documents and cash. I got used to opening it after a few attempts. it's a great and solid product. It features a double locking system. If you use the key to lock the handle you must remember to use it again to unlock."
"Perfect size safe if you have many things to use it with. Even has keyholders and a pocket on the inside of the door for quick easy to find items. Also has an adjustable pull-out shelf and an adjustable pull-out drawer. Very easy to drill through the bottom feet, in order to anchor it to the floor. Mine only had one indention in the center of one foot for drilling. No problem to tap an indention for drilling holes. Definitely a good quality safe. No question thieves will have a difficult time, trying to steal this one. Highly recommended."
Best Fireproof Gun Safe for Long Guns: Kodiak KB5529ECS Gun Safe
The Kodiak KB5529ECS Gun Safe offers a large capacity of up to 20 long guns and 10 handguns at an affordable price!
The KB5529ECS features a spring-loaded re-locker that serves as a reinforcement if ever the lock gets tampered with. Plus a heat-activated door that expands and secures the gap around the door's edges so fire and smoke don't get inside the safe.
This safe can also survive 30 minutes at 1400°F and is equipped with fireboard protection around its interior. Holes are also pre-drilled so you can anchor the safe down quickly and easily.
Pros
Easy to bolt down
Large capacity
Affordable
Waterproof
Cons
What Customers Say
"This was purchased to replace a safe that had become overgrown with items that required greater security than just slipping it into totes in the attic. Now there is sufficient room for my valuables that are much more secure. Great purchase."
"The safe was all that I expected. there was one minor issue with the interior of the safe, that brackets that hold up the shelves were not installed correctly, they came on the bottom of the safe as it looked like somebody had not installed the screws to hold them up correctly "stripped out" so I had to reinstall them. but other than that it is a great purchase."
SnapSafe Tall Titan Digital Modular Safe
Our next pick is manufactured by a Hornady company – SnapSafe, so top-tier gun protection is guaranteed.
The SnapSafe Tall Titan Digital Modular Safe can withstand up to 1 hour of 2300 degree F heat. Its solid steel door is also heat-activated and expands when exposed to extreme heat. It's also very easy to assemble and fits a small closet.
This gun safe features gun racks and shelves for more organized safekeeping and can accommodate 9 to 12 long guns so it's perfect for gun collectors. SnapSafe is also very serious with security because they equipped this gun safe with impenetrable 9 gauge steel exterior walls and multiple locking bolts.
Pros
UL Approved electronic lock
Large capacity
With anti-theft alarm
Waterproof
Cons
It's very heavy
Changing the battery is a little troublesome
The electronic lock is not waterproof
What Customers Say
"Door malfunctioned upon arrival but company rectified and I'm happy now."
"The great thing about this safe is, you can assemble it in a closet that's too small to get pry bar leverage in, or remove it."
Barska FV-3000 Fire Vault
As one of the leading manufacturers in the firearms industry, Barska ensures high-level security with its all-steel fireproof vault.
The Barska FV-3000 Fire Vault is equipped with a pry-resistant door and built-in steel deadbolts for maximum protection against unwanted access. It can also withstand 1200°F heat for an hour.
We also love how roomy it is while providing organized storage for our guns and other important stuff like documents and cash. The FV-3000 also comes with a removable position rack so your long guns are stored properly, plus a carpeted floor as an added cushion for your valuables.
Pros
Easy to set up
Large capacity
Has shelves and racks for organized storage
Cons
Warranty is limited to one year
What Customers Say
"Very happy with the whole experience. Arrived as scheduled. Delivery team was great, putting it exactly where I wanted for a small tip, instead of just at the door as was the deal with free shipping. This is a large, heavy safe. No way I was going to get it there. The safe was a much better deal than anything else I could find for the Black Friday price I paid. Good quality, lots more storage space than I could have gotten without the discount deal."
"Great high quality safe and great price. Delivered exactly as per " track product " on my amazon and was offloaded and installed in my garage by the transport company in minutes 600lb + safe so I was expecting some sort of issue but none experienced . Easy set up using Included instructions which required the initial opening to be done using 1 of the provided 2 keys to open and then install the supplied batteries to power up the combination lock keypad and then reset to my new combo from the original factory one. Very pleased."
Frequently Asked Questions
What is the best fireproof gun safe on the market?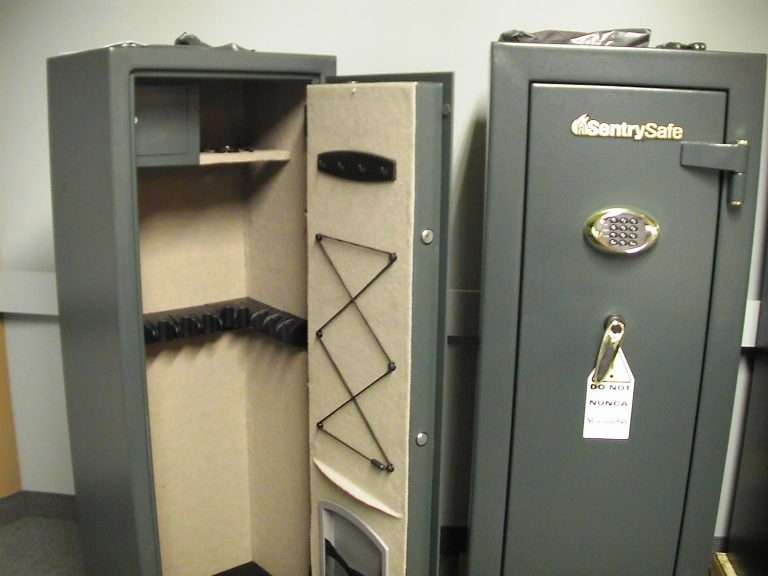 As we mentioned above, a high fire rating is the most important factor to consider when buying a fireproof safe. And all our picks may have high fire ratings, but if you'd ask us, we'd choose the Steelwater AMSWEL-310 Fireproof Safe as the best but it does have cons.
The Steelwater AMSWEL-310 Fireproof Safe offers the best fire protection and anti-theft features plus it doesn't cost as much as other brands.
What gun safe has the highest fire rating?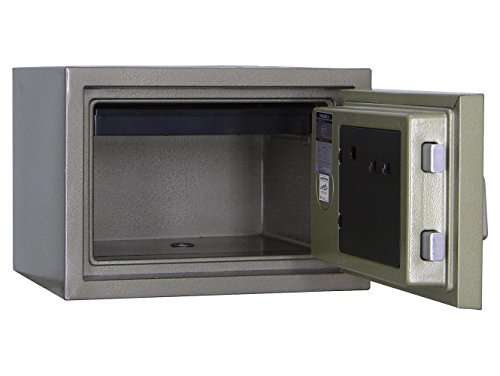 Among our picks above, the Steelwater AMSWEL-310 Fireproof Safe has the highest fire rating as it can survive up to 2 hours at 1850°F.
Are fire-resistant gun safes worth it?
Definitely! Fire-resistant gun safes are worth it because, unlike regular safes, they're made of materials that'll keep your guns away from damage caused by extreme heat or fire.
Are fireproof gun safes really fireproof?
Yes, they are, but only to an extent. Like all things, fireproof materials have their limits. Some can only withstand exposure to extreme temperature for 30 minutes, while some can last longer. Whatever your safe's fire rating, make sure to get the fire out before its fire-resistant window ends.
Bottomline
Yes, we need fireproof gun safes. Because our guns don't only need protection from moisture and unwanted access, but they also need protection from all kinds of harm, most especially fire. And a fire-resistant safe may be expensive, but it's an investment we're willing to make, and we're sure you feel the same way.
Last update on 2023-09-18 / Images from Amazon Product API