Best Universal Case Trimmer
Lyman Universal Case Trimmer
Best Automatic Case Trimmer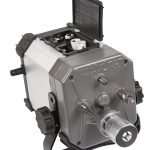 Frankford Arsenal Platinum Series Case Trim and Prep Center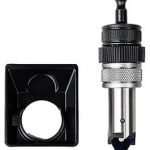 LEE PRECISION 90670, Deluxe Power Quick Trim Case Trimmer
We know how cost-effective it is to reuse cartridges, but restoring their original length can be a lot of work. Worry not, because we'll help you find the best case trimmer out there, then you'll be producing consistent rounds in no time!
A Comparison of the 5 Best Case Trimmers for Reloading
Dimensions
5.87 x 4.88 x 1.57 inches
Last update on 2021-04-22 / Images from Amazon Product Advertising API
How We Choose + Our Must-Have Features
Here are the features that you should take into consideration when shopping for a case trimmer.
Think of how much you'll be reloading. If you won't be using your case trimmer often, a steel cutter will be more than enough. But for high-volume reloading, we suggest you get a cutter constructed from carbide or something more durable.
If you plan on reloading different calibers, you should get a case trimmer that's compatible with all your cases. It would be best to purchase a universal case trimmer so you can use them in the future in case you want to add more calibers.
Investing in something that you can use for a very long time is a wise decision. But it's also wise to spend within your budget if you have one. Besides, there are plenty of affordable but reliable case trimmer brands out there.
This actually depends on your preference. But if you want your reloading done quickly, we suggest that you get an electrically-powered case trimmer.
This goes without saying, but we all want to buy something that'll last for a long time. And we can never guarantee a product's durability unless we use it. To save you time, we've gathered and summarized all the customer reviews for these case trimmer brands so you can compare and decide for yourself.
Let's admit it, trimming brass cases is a tedious task. But you can make it less exhausting by getting a machine that's user-friendly.
Not all of us have a workshop or dedicated space for reloading. If you have one, you won't have to worry about your case trimmer's size. But if you don't, make sure to get a portable case trimmer or one that fits in your reloading area.
5 Best Case Trimmers for Reloading
Best Universal Case Trimmer: Lyman Universal Case Trimmer
Last update on 2021-04-22 / Images from Amazon Product Advertising API
Lyman Universal Case Trimmer is highly recommended by most reloading enthusiasts. That's mainly because it can accommodate all kinds of cases. What's great about it is that you won't have to buy expensive shell holders or case collets!
Lyman also takes pride in its pinpoint accuracy, thanks to its coarse and fine trimming adjustments. These features can be adjusted up to one-thousandth of an inch. 
The Lyman Universal Case Trimmer is also equipped with an adjustable ring that you can set up for a faster process. You can also choose to buy a power adapter to increase your production rate to up to 250 cases per hour.
The product also includes 9 trimming pilots for rifle and pistol calibers.
Best Automatic Case Trimmer: Frankford Arsenal Platinum Series Case Trim and Prep Center
Last update on 2021-04-22 / Images from Amazon Product Advertising API
What we love most about the Frankford Arsenal Case Trim and Prep Center are its ultra-hard HSS cutters. These babies remain consistently razor-sharp even after multiple uses.
Not only that, but Frankford Arsenal also guarantees relentless performance and durability from its superior-quality motor and drivetrain.
This heavy-duty trimmer also allows you to set your desired case length and it will cut brass for you within seconds! Imagine how much time you'd be saving.
It's also equipped with a built-in storage box where you can keep your tools, spare collets, and bushings.
However, it would have been better if the machine was a little easier to set-up, according to some customer reviews.
Best Budget Case Trimmer: LEE PRECISION 90670, Deluxe Power Quick Trim Case Trimmer
Last update on 2021-04-22 / Images from Amazon Product Advertising API
As one of the leading manufacturers for high-quality reloading equipment, Lee Precision swears by this case trimmer's reliability.
The Deluxe Power Quick Case Trimmer allows you to chamfer, deburr, and trim your brass casings simultaneously, and at an affordable price!
You just have to set the machine to your desired setting and you can trim away endlessly.
However, some customers complained about how the adjustment ring is not sturdy enough.
Last update on 2021-04-22 / Images from Amazon Product Advertising API
There are two things that we love about the Hornady Cam Lock Trimmer. 
One is its Micro Adjust cutter that allows up to an incredible .001" adjustment without having to move the brass casing. This feature costs extra with other brands, so it's a great bonus.
Another neat feature is its locking mechanism that holds the case in the shell holder. With it, you can trim cases accurately no matter how thick the cartridge rim is.
The Hornady Case Trimmer is also equipped with a replaceable ultra-hard steel cutting head for more effective trimming. It also has a power adapter where you can plug a battery-operated screwdriver for a quicker operation.
Some customers mentioned that it would have been better if rust didn't form easily on the machine's surface.
RCBS Trim Pro-2 Kit with Spring Loaded Shell Holder
Last update on 2021-04-22 / Images from Amazon Product Advertising API
The RCBS Trim Pro-2 Kit has a spring-loaded shell holder that holds the cartridge case securely so it remains aligned with the cutter throughout the trimming process.
This case trimmer's design also keeps a case from wobbling while its length is being restored.
Customers also mentioned how easy it was to assemble the machine and how consistent the RCBS was once it's set up. 
One thing that some customers complained about was that loading the shells into the universal chuck takes longer than most brands.
Advanced Case Prep for Reloading
This short video is a great summary of the steps to full prepare your brass for reloading.
Frequently Asked Questions
What's the best case trimmer for reloading?
This depends on your preference. But if you want the best universal case trimmer, we recommend the Lyman Universal Case Trimmer. We've listed four other leading case trimmer brands above for you to choose from.
Who makes the best case prep center?
For the best case prep centers on the market, we recommend these brands – Lyman, Frank Arsenal, Lee Precision, Hornady, and RCBS. For more details and information on these prep centers, check our list above.
Is case trimming necessary?
If you want to increase your accuracy by producing consistent rounds and reduce the chance of dangerous pressure build-up from stretched cases, then yes, case trimming is necessary.
Do I need to trim every case?
There is no official rule on how often cases should be trimmed. But you don't need to trim yours every time you reload. This depends on the caliber you're using, as some calibers need more frequent trimming than others.
How does a case trimmer work?
Old brass cases stretch as you fire and reload them. A case trimmer restores your cartridge's original length by cutting the excess brass. The trimming process depends on the manufacturer. Some models use a hand crank to cut brass, while others use caliber-specific length gauges. There are also brands that use electrically-powered cutters for quicker and more accurate trimming.
Trimming cartridge cases is no walk in the park. But we're sure it'll be more fun now that you've chosen your case trimmer. In no time, your brass casings will be good as new!