Owning a gun means more than just knowing how to shoot. You also have to maintain and care for your gun religiously. And the first step to proper gun care is using the best cleaning solvent. 
If you haven't found one yet, we have collated the best brands on the market to save you hours of research. 
A Quick Look at our Top Picks
Features
Perfect for lubricating and protecting firearms
Long-lasting lubricating film
Preserves and protects metal, wood, leather, and plastics
Ideal on hunting firearms
Specially formulated synthetic oil
Removes copper and carbon
One step to clean, lubricate and protect
Used and recommended by major firearms manufacturers
Universal to all firearms
Last update on 2021-04-22 / Images from Amazon Product Advertising API
Why Gun Cleaning Solvents are Important
Gun cleaning solvents are important to properly remove dirt or dust from your firearm. They also protect your gun from contaminants that may cause corrosion and rust.
Things to Consider Before Buying the Best Gun Cleaning Solvent
There are lots of gun cleaner brands that you can choose from out there. So you may get confused and buy the wrong brand. Don't worry because we got you! We listed the things that you need to consider for you to have an informed decision.
Firearm compatibility
Most cleaning solvents these days are manufactured to work on all types of guns. Still, you need to check if the gun cleaner you're looking to buy is compatible with your firearm, as some brands are made for specific guns.
Solvent Type
There are four types of gun cleaners that you can choose from.
Liquid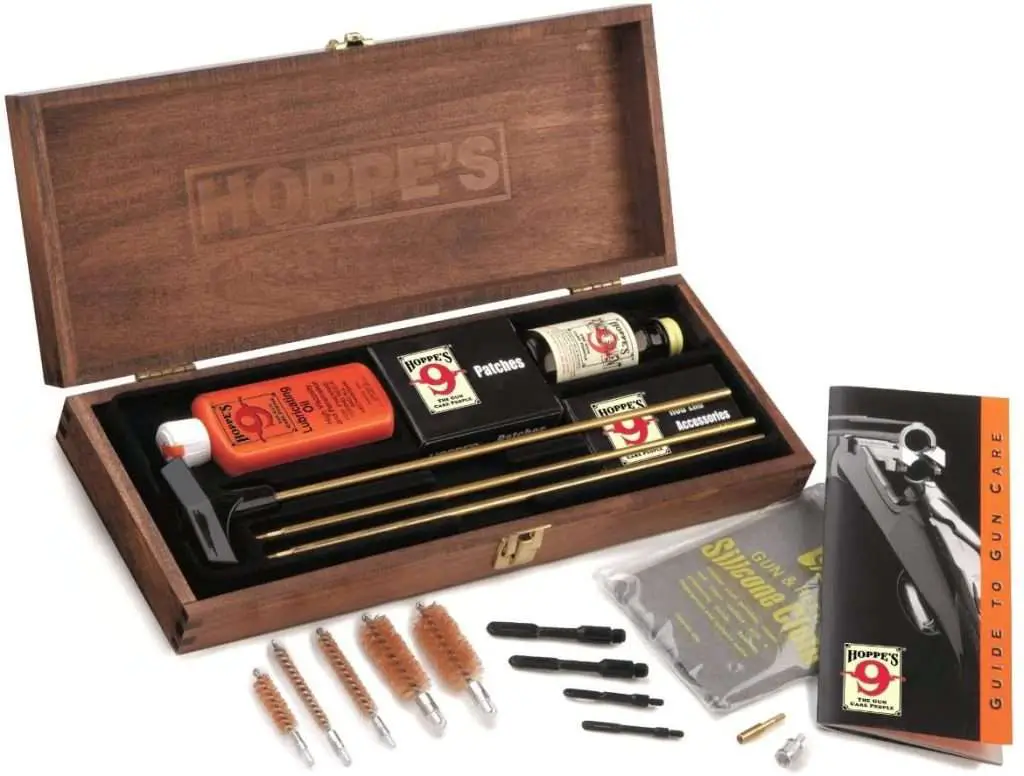 The great thing about liquid cleaners is that they can easily wipe off carbon, lead, and copper residues. But take note that they're also messy to use and are prone to spillage.
Foaming
If you want to remove built-up residues from your gun, we suggest that you use a foaming cleaner. They're very easy to use as they can be effortlessly applied to specific areas.
Aerosol
Aerosols are also convenient to use because they can be easily sprayed on certain gun parts, even the tiniest holes, and crevices. They can also be used to remove built-up carbon, copper, and lead residues.
CLP cleaners
As the name implies, CLP's are made to Clean, Lubricate, and Protect your weapon. CLP's are the most multi-purpose among all the solvent types. Some brands can even be used to clean other stuff aside from guns.
Cost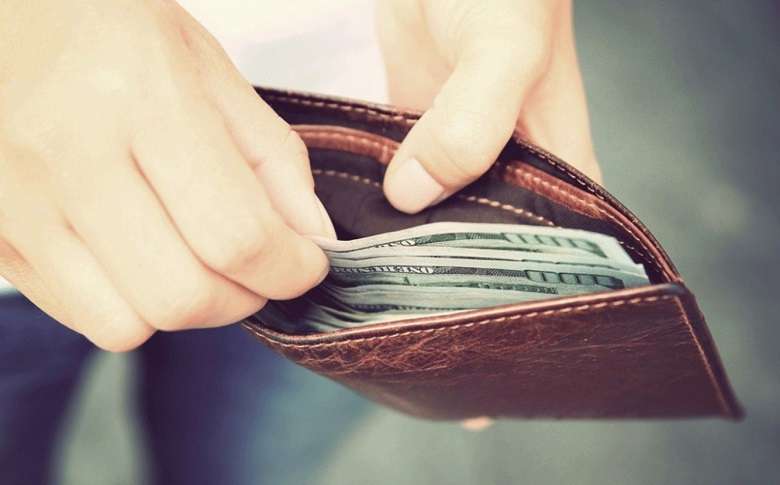 Another great factor that would affect your decision is the cost. Consider the brand that not only fits your budget but also fulfills your needs. 
Top 5 Best Gun Cleaning Solvents
Hoppes No. 9 Bore Cleaning Solvent: Most Trusted Cleaning Solvent

This ultra-effective bore cleaner has been trusted worldwide since 1903. It's also used and endorsed by famous World Champions for generations.
The Hoppes No.9 Bore Cleaner smells good and comes with a child-proof cap, so it's super safe and easy to use. It's also compatible with all kinds of firearms.
Hoppes' extra-potent formula helps in preventing copper, lead, and carbon build-up in barrels. So your gun remains in top shape.
If you want quick and deep cleaning, the Hoppes No.9 Bore Cleaning Solvent is what you need. 
Break-Free CLP Cleaner

The Break-Free CLP cleaner is good at reaching your gun's tiniest pits and curves. It also provides long-lasting lubrication so your firearm is protected from sand and grit.
Its boundary film also prevents moisture and other contaminants from reaching your gun's surfaces. This specially formulated oil also contains corrosion inhibitors that prevent rust formation. 
Another great feat of the Break Free CLP cleaner is that it's made to perform in the most extreme temperatures. So you can be sure that it won't dry out or lose viscosity.
Ballistol Multi-purpose Gun Cleaner: Most Environment-Friendly

The Ballistol Multi-purpose cleaner stands up to its name, as it can be used in cleaning other stuff aside from guns. It can be used to clean knives, belts, wheels, and anything else you can think of. 
Ballistol's formula helps preserve metal, leather, plastic, and wood. It also has a non-toxic smell so it's extremely safe to use.
If you prefer environment-friendly products, we suggest that you get this biodegradable multi-purpose cleaner.
CLP by Sage & Braker

Sage & Braker swears by its CLP's non-hazardous and aggressive cleaning. It deeply penetrates your gun's crevices so the slightest amount of copper, carbon, and lead is eliminated. 
Its formula is also made from bio-based ingredients so it's safe for you and your family.
Aside from protection from rust and corrosion, Sage & Braker also protects every moving part of your gun. Its special coating provides enhanced heat dissipation, resulting in your gun's improved accuracy. 
This CLP also creates a cleaner burn upon firing, so fewer carbon contaminants are generated. Talk about environment-friendly!
What's great about the CLP by Sage & Braker is that it doesn't leave any oily coating, unlike other CLPs. 
Lucas Gun Oil

Many shooters prefer Lucas Gun Oil because it prevents overheating in large high-caliber rifles and machine guns. It's also highly recommended by major firearms manufacturers.
The Lucas Gun Oil is very economical to use because a few drops on pistols goes a long way. It also provides long-term protection if you plan on storing your guns for a while.
If you prefer odorless lubricants, Lucas Gun Oil is what you need. However, take note that the Lucas Gun Oil is only a lubricant and must be applied only after your gun is cleaned.
Frequently Asked Questions
Is gun cleaning solvent toxic?
Some solvents are made from non-hazardous chemicals, while some contain toxic chemicals that may cause harm if smelled or exposed to the skin. So be cautious while using and storing such products. Some solvents are also highly combustible and must be stored away from heat.
What is a gun solvent made out of?
Gun solvents are usually made of acetone. Some solvents also contain heptane as it helps to dissolve oil. Toluene, an ingredient commonly used in paint thinners, can also be found in most solvent brands.
Can I use a bore cleaner to clean my gun?
Yes, you can. You may use any cleaning solution as long as it removes debris and built-up residues from your firearm.
If you want to learn more about gun cleaning supplies, click here.
What does the military use to clean guns?
The US Military has been known to use Hoppe's and Breakfree cleaning solvents.
Do I need to clean my gun every time I use it?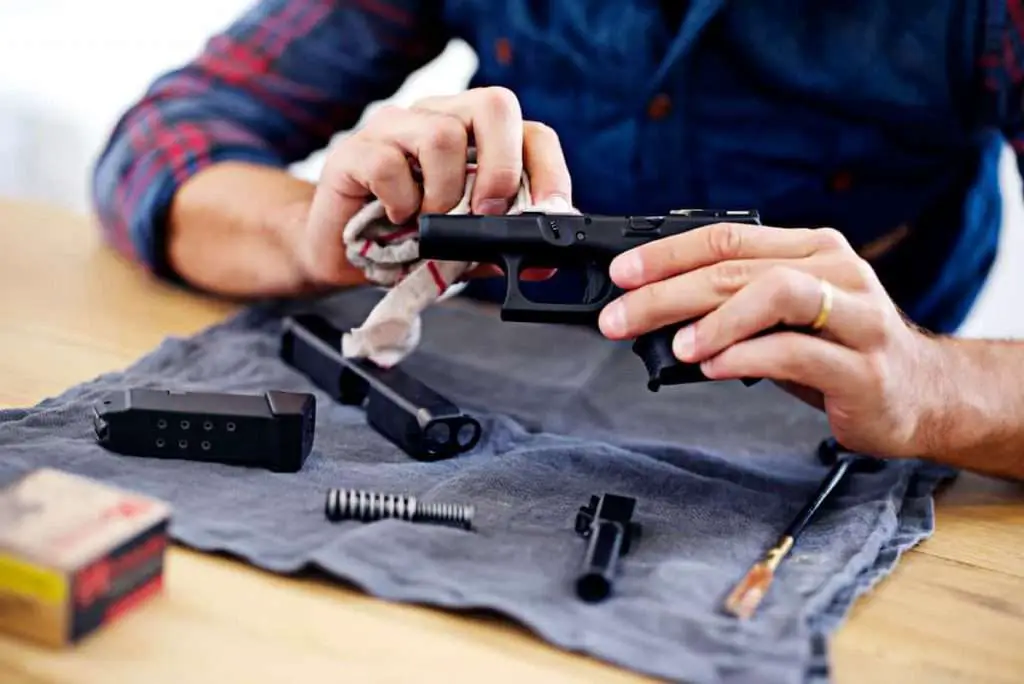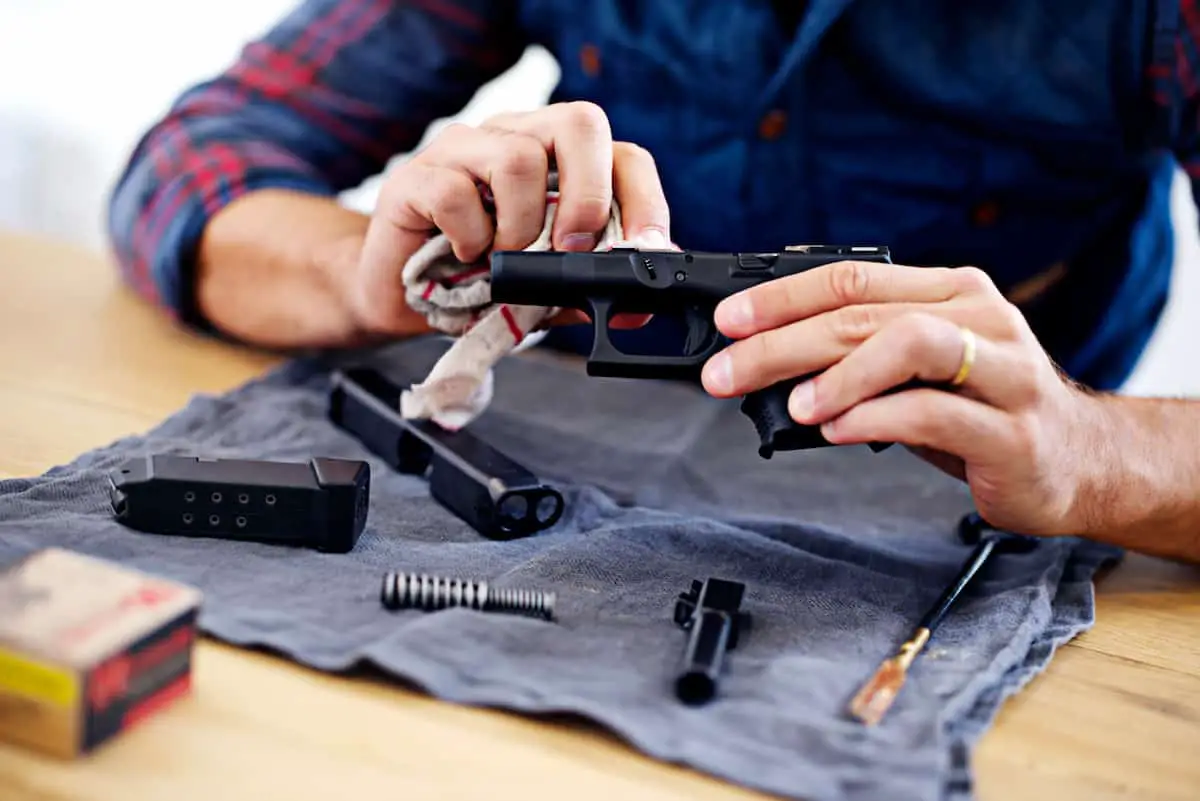 Yes. Cleaning your gun religiously may be exhausting, but this will benefit you in the long run; because regularly cleaned guns are safe from contaminants that cause rust and corrosion.
What happens if I don't clean my gun?
If you don't clean your gun, copper, carbon, and lead residues may build up and lead to misfires, or corrosion. 
Conclusion
Now that you've picked the best gun cleaning solvent, be sure to pair it with the best gun cleaning mat for stress-free gun cleaning.
If you plan on buying an entire cleaning kit for your gun, this article will definitely help you find one.