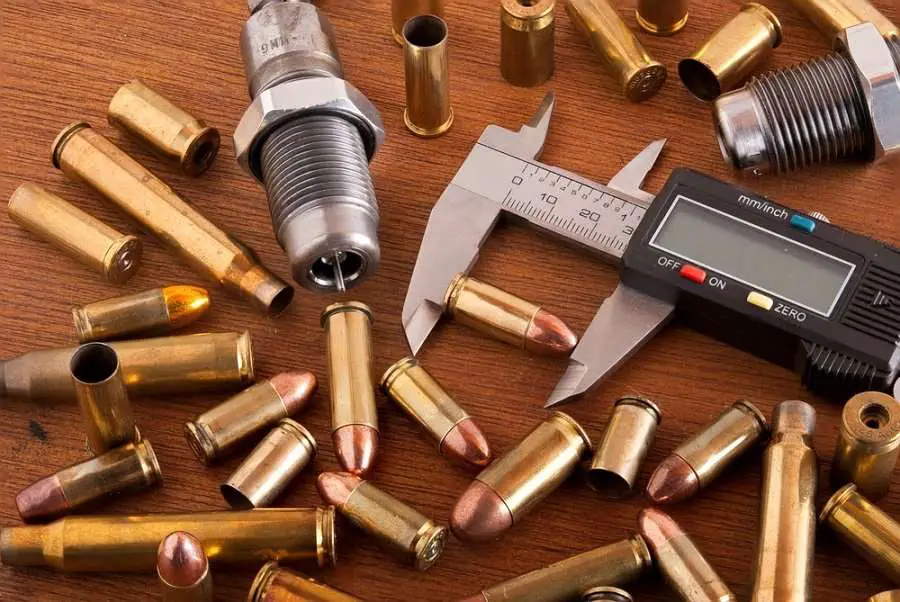 Reloading your own ammo isn't as easy as looking up directions and following a recipe. It requires research, effort, and often relying on notes from others. Worry not, because, in this article, we put together the best reloading blogs for every type of reloader, whether you're a veteran or a novice. 
This website contains performance rifle and cartridge ballistics research, wound research, and rifle accuracy. It also publishes articles about effective game killing, rifle bedding, and everything related to accuracy. It also has forums where shooters can join active discussions.
This website is a one-stop shop for reloaders. Aside from accurate reloading forums and a separate section for reloading ammo and hunting, the site also has a reloading store.
Gunloading is a website that focuses on gun maintenance and ammo reloading. It also publishes buyer's guides related to the sport.
This website publishes everything about guns, including field tests, tips and how-to's, ammo and handloading, ballistics, and more.
Reloading Presso's tagline is "Handload Your Own Ammunition." The site is mainly about reloading but they also post about smithing, guns and gun accessories, sporting, and hunting.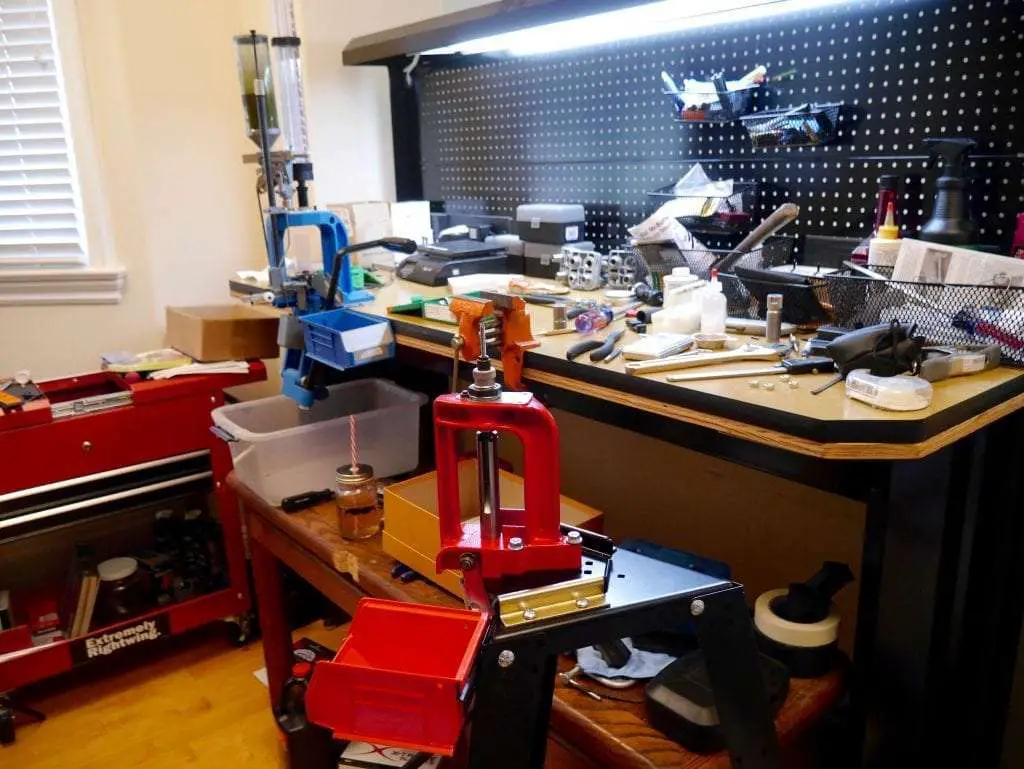 This article draws shooters into reloading ammo and its advantages.
In this article, custom ammo manufacturer Philip Massaro teaches reloaders how avoiding mistakes can help them succeed.
This article talks about the three advantages of reloading ammunition. It also lists the basic tools one should have when starting in the reloading field.
In this article, the author talks about his first reloading experience. He talks about the equipment he used and the challenges he had to deal with along the way.
In this article, NRA gives a brief but enlightening introduction to reloading.
This article is a great read for those looking for quick reloading pointers that can't be found in standard reloading guides and books.
Western Hunter usually shares gear reviews, but in this article, the author shared his recommendations to those who'd like to get into ammo reloading.
Most Organized Reloading Blog: RCBS Reloading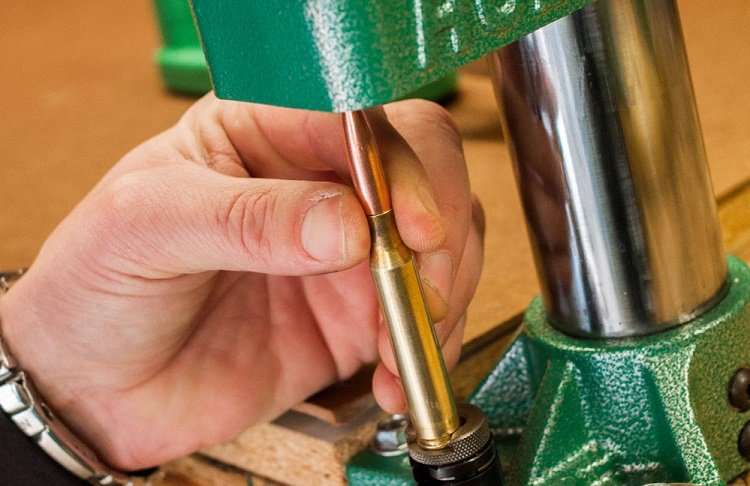 This website has separate categories (with thumbnails) for every reloading topic, such as reloading accessories, dies, priming tools, reloading presses, and more!
Titan Reloading categorizes its blog posts and product reviews per manufacturer, making it easier for readers to find what they need.
This article contains 10 basic steps in reloading handgun and rifle cartridges.
Most Load Data Blog: 6mmBR
This website contains load data, feature articles, top gunsmiths, gear reviews, and message boards about precision shooting and accurate rifles.
This website contains loading data on a variety of loads, bullets, and powders.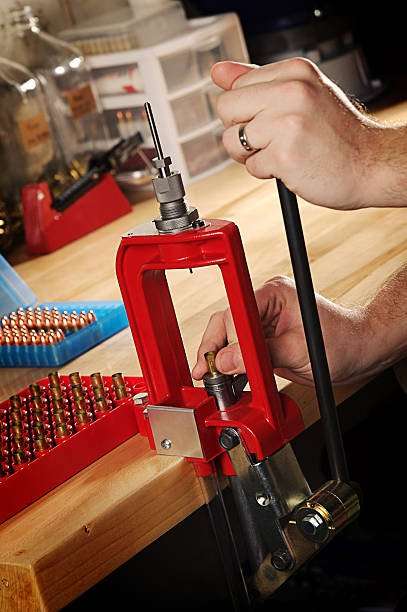 Henry Krank is a website with posts about collectible antiques, product reviews on guns and ammo, gun care and storage, muzzle loading, and reloading. Its reloading section mostly contains articles discussing the most practical reloading options.
Making With Metal is a website that specializes in gunsmithing and reloading. It publishes articles recommending and reviewing the tools that produce the highest accuracy and precision.
Aside from reloading how-to's and reloading gear reviews, this blog also publishes posts on practical tips on reloading, such as whether prime seating depth matters and whether lubricant or water increases pressure on hand loads.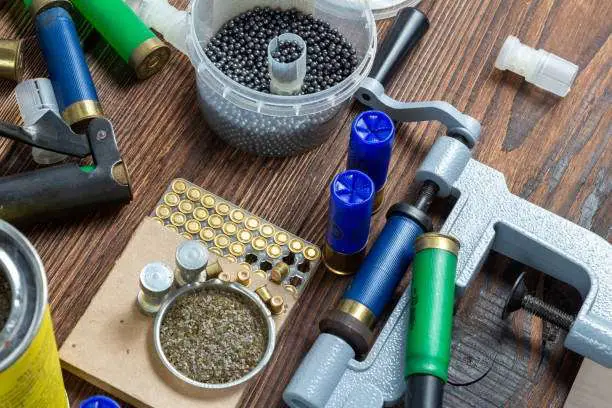 This blog post summarizes the benefits of reloading your own ammo, enumerates the most essential reloading equipment, and lists the step-by-step reloading process from collecting brass to load testing.
This article discusses things to consider when choosing reloading dies, which dies produce high-quality ammo, and optimizing them.
This post ranks and compares ten of the most effective reloading dies in 2022.
In this article, the author talks about his personal recommendations on reloading equipment and components. He also showed a few photos of his finished handcrafted ammo.
This article lists the most trusted reloading gear manufacturers and briefly explains the practicality of reloading your own ammo.
Aside from reviewing the best reloading presses and kits, this article also talks about the advantages and disadvantages of reloading.
In this article, the author shares why one should reload his own ammo and gives a concise introduction to the reloading process.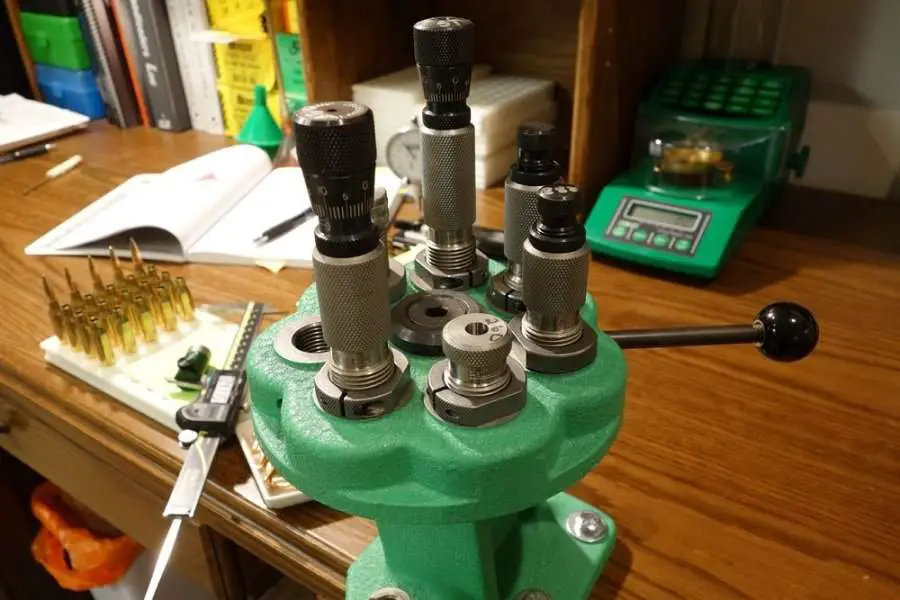 This website's goal is to provide safe and effective products including reloading equipment, shooting gear, as well as personal and work safety gear. 
Best 300 AAC Blackout Reloading Blog: 300 AAC Blackout
This article gives a concise background of the 300 AAC Blackout and which shooting applications.
This thread from the Africa Hunting website discusses the best beginner brand/reloading kit for big rifle cartridges.
This article has everything you need to know about reloading kits, such as the type of reloading kits and the most important reloading kit features. It also briefly talked about why you should start reloading ammo. 
This article gathers the best single-stage rifle reloading kits. The writer also included a list of recommended upgrades to make in the future.
This article lists 15 reloading kits and picks the best single-stage press, the best progressive reloading press, and the best automatic reloading press among them. It also listed a few smaller reloading kits that are perfect for beginners.
This blog post ranks 14 of the best reloading manuals for all types of ammo reloaders. It also included a quick synopsis of what to expect from each manual.
This article ranks the ten most helpful reloading manuals and lists the reasons why they were picked and who should use them.
This article talks about the launch of the Beger Bullets Reloading Manual. It briefly discusses the sections as well as the co-authors of the manual.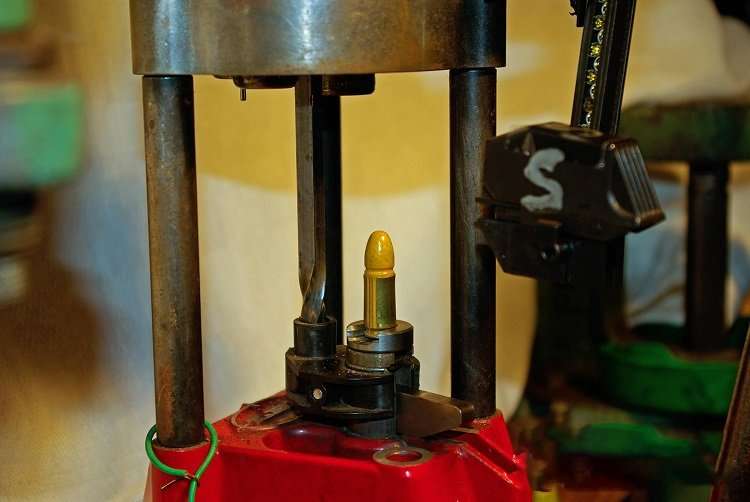 This article educates beginners on how to determine which reloading supplies we should buy first and listed the best places to buy them.
This article discusses the types of reloading press and their differences. It also talks about which type of reloading press is ideal for beginners.
This article lists 4 reloading presses and gives the pros, cons, and bottom line for each product. It also talks about the economy of reloading and reloading safety.
In this article, the author reviews 7 of the best reloading presses and why they're highly recommended.
This post talks about the top reloading press brands in the industry today and briefly explains the types of reloading presses.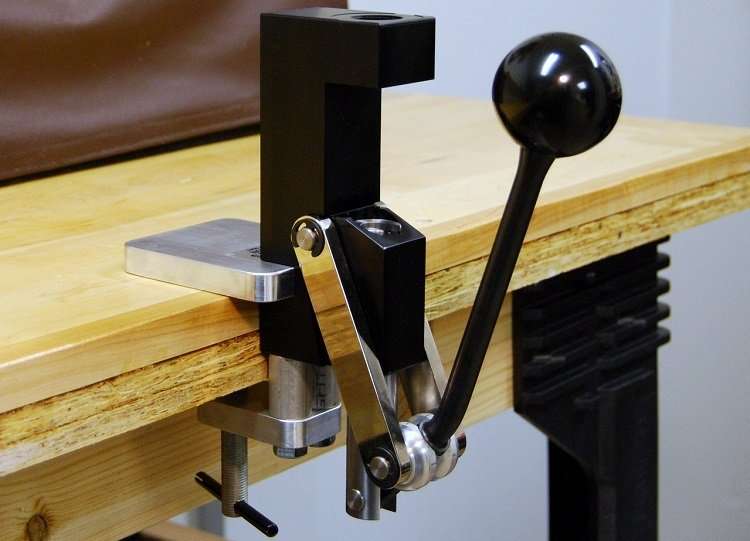 This article explains why using a reloading scale is important in the reloading process and recommends a digital reloading scale brand.
Accurate Shooting created a page designated for reloading equipment and the best places to buy them. 
Best Buyer's Guide for Reloading: Defense Gears
Defense Gears is a website that focuses on reviewing self-defense gear, hence the name. But aside from self-defense accessories, they also have a few articles about reloading tools. Some of which are about the best brass tumblers, powder scales, reloading manuals, and shotshell reloaders.
This blog series contains reviews on different reloading gear. Each article contains the author's first-hand experiences while using the products including negative feedback. 
Gear adviser provides unbiased reviews on all kinds of gears, guns, and knives. Their Reloading Supplies section has articles about the best single-stage and progressive reloading press, the best digital reloading scales, and the best bullet pullers, to name a few.
This article is perfect for those looking to take their basic reloading setup to the next level. It also talks about which reloading tools to upgrade first to optimize your ammo production.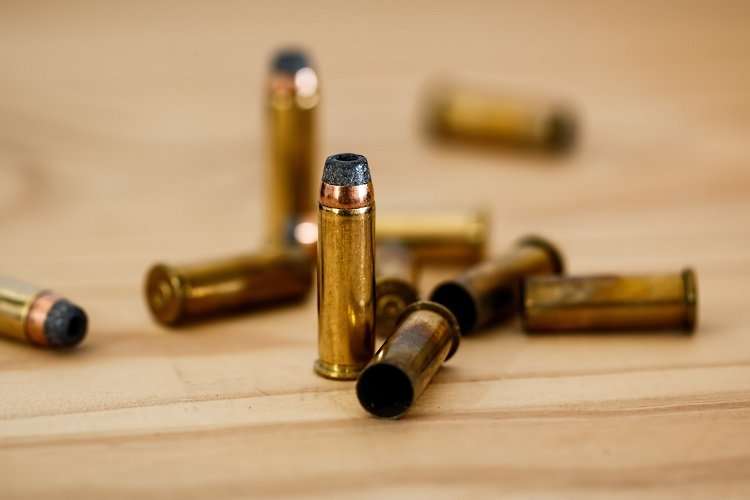 This article briefly discusses the pros and cons of reloading ammunition these days. 
This blog mostly publishes articles about choosing the right cartridge and reviewing cartridges with the highest accuracy.
This blog contains interviews with top precision and professional shooters regarding their take on the most efficient load development methods, reloading, and shooting techniques.
Ultimate Reloader publishes hands-on technical content about ammo reloading, reloading equipment, ballistics, load development, and more.
This website publishes informative reloading articles, reloading gear reviews from a personal perspective, and industry news.
This article talks about how to set up a high-technology system that will produce match-winning rifle ammo in a short period of time.
This article gives useful tips and solutions to the usual problems we encounter while reloading, including how to deal with a belly bulge and curing crimped primers.
This article discusses reloading techniques and tools (dies, case tension, neck tension, primer seating) that will produce the most consistent and accurate ammo.
This blog contains articles related to reloading and shooting such as black powder vs. gunpowder, different Berger bullet types, the importance of stopping power in hunting, and more!
Nexgen Outfitters is a family-oriented online store that allows its buyers to shop by category for convenience.
Sierra Bullets has been a world-famous manufacturer of accurate bullets for decades. They produce ammo specially-engineered for hunting, competition, and home or self-defense use.
This online shop sells ammo for all platforms and different shooting applications, once-fired brass casings, reloading accessories, as well as reloading books and manuals.
The XXL Reloading is an online reloading store that also provides extensive reloading data on bullets and powder from famous manufacturers. 
This blog is created for hunters who want to produce the best precision ammo for hunting different types of game.
Aside from articles about reloading, guns, and shooting, the Firearm Blog posts podcasts talking about the latest and the best reloading equipment as of late.