Best Overall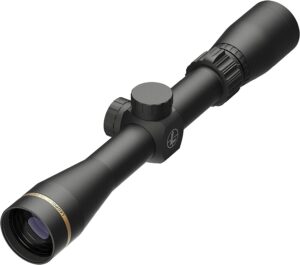 Leupold VX-Freedom 3-9x40mm
Holds zero like a champ.
Reticle: 8/10
Clarity: 9/10
Cost: 9/10
Check Price
Best on a Budget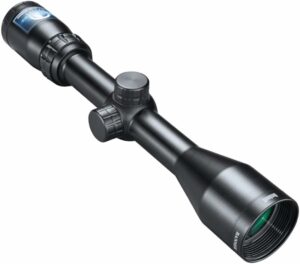 Bushnell Banner 3-9x40mm Riflescope
Great reticle at a great price.
Reticle: 8/10
Clarity: 7/10
Cost: 10/10
Check Price
Best Precision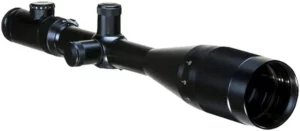 NightForce Precision Benchrest 12-42x56mm
Excellent clarity and built like a tank.
Reticle: 9/10
Clarity: 9/10
Cost: 6/10
Check Price
If you're serious about your benchrest shooting, you already know that your scope is more than just an accessory — it's your gateway to hitting that bullseye, every time. So, we've done the legwork to bring you the best scopes for 22LR benchrest shooting that'll bring the best out of your firearm. We're going in-depth, from key features to top picks. Buckle up!
How to Choose the Best Scope for 22LR Benchrest Shooting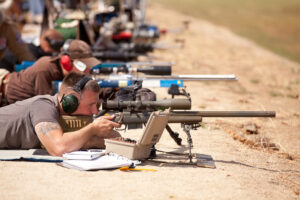 We get it, the options are overwhelming, and you've got more questions than a toddler discovering the world for the first time. So, let's break it down into digestible bits.
Magnification
You know the saying, "size matters"? Well, in the world of scopes, it's magnification that counts. With benchrest competitions, you'll be shooting at fixed ranges of 50 to 100 yards, so a 3-9x scope is usually more than sufficient.
Does it Hold Zero Well?
Picture this: You've spent ages getting that perfect zero, and then—poof—it's gone after a few shots. Infuriating, isn't it? 
Make sure you invest in a scope that's known for holding zero exceptionally well. Read reviews, ask for recommendations, and maybe even test a few if you can. Trust me, a scope that holds zero is worth its weight in gold.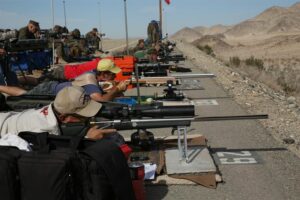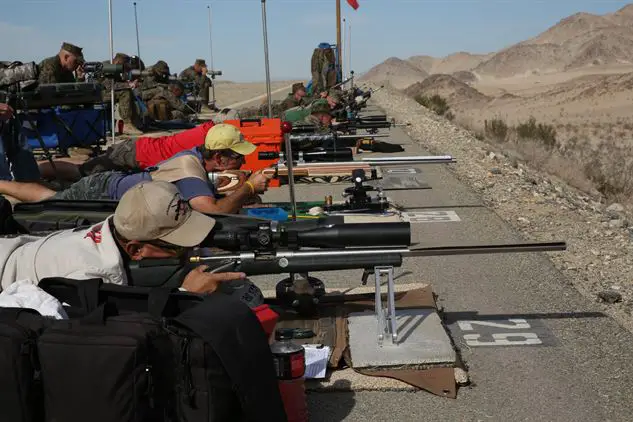 You may think this isn't as important for a 22 rimfire, but you're wrong! Think about all of the handling of transporting and stowing your gun. Even the most careful person handling a rifle will bump it on something unintentionally every now and then.
Reticle
Dot? Mil-dot? Crosshair? Your reticle choice is like your spirit animal; it has to match your style.
This is what you'll be staring at as you squeeze the trigger, so make sure it's something you like. Some people love a classic crosshair, while others prefer dots, hashes, or even a mil-dot setup. The reticle should help you aim, not distract you with too many bells and whistles.
Weight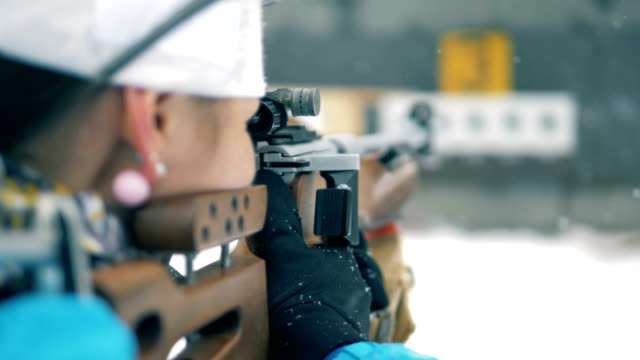 While we're talking about holding things, let's discuss weight. Remember, you've got to carry this thing around. If your riflescope is too heavy, you'll feel it, especially after a day of shooting. While this isn't as important for bench shooting, it's still a factor. A great scope shouldn't make you feel like you're lugging around a sack of bricks.
Turrets
Whether you like 'em capped or exposed, turrets are what you'll fiddle with for adjustments. They should be easy to manipulate but firm enough not to shift unexpectedly.
Our Picks for the Best Scopes for 22LR Benchrest
Best Overall: Leupold VX-Freedom 3-9x40mm
This Leupold scope is our top pick for a reason. It's versatile, reliable, and oh-so-crisp; it holds zero like a champ and offers a dynamic range of 3-9x magnification. It's got everything you need and nothing you don't.
Like all Leupold scopes, the VX-Freedom is equipped with the Twilight Light Management System. This will make sure you can shoot until the evening and still get crystal-clear images.
It's also impressive how this scope is tested to perform in the most extreme climate and pressure changes. Not only is the VX-Freedom made from 6061-T6 aircraft-quality aluminum, but it's also impact-tested using Leupold's recoil simulation machine.
Pros
Affordable
Impact-tested
Waterproof and fogproof
High-quality glass
Cons
Elevation and windage turret clicks are a little spongy
What Customers Say
Only complaint is the adjustment knobs feel cheap. Feel like my Burris FFII is a little better quality, however, I like that this Leopold is made in the USA for a good price. Glass seems the same as the FFII.

M.M
Great scope, going Bear hunting and this scope is perfect!

Amazon Customer
Best Scope for 22LR Benchrest on a Budget: Bushnell Banner 3-9x40mm Riflescope
If you're tight on cash but don't want to skimp on quality, say hello to the Bushnell Banner. At 3-9x40mm, it's a bang for your buck that offers all the essential features without breaking the bank.
It comes with the classic Multi-x reticle, fast-focus eyepiece, and respectable windage and elevation adjustments. We appreciate how Bushnell Banner provided caps for its turrets for protection against falls and bumps. For its price, this Bushnell Banner scope offers outstanding brightness, especially in low-light scenarios. 
One thing that bothers us is that it fogs up easily even though the manufacturer states that it's been Argon-purged. 
Pros
Affordable
Capped turrets
IPX7 waterproof
Fully multi-coated lenses
What Customers Say
Perfect size for my rifle. Able to hit targets at 100 yards with ease and gives tight groupings. Would recommend!  

Eric M.
Excellent product. I have taken many deer with these scopes. Multi X and Circle X reticles are both great.

Jean
Best Precision: NightForce Precision Benchrest 12-42x56mm
The NightForce Precision is the Bentley of scopes. A whopping 12-42x56mm magnification, and let's not even talk about its superb clarity—it's a masterpiece.
We like how it comes with an array of reticle options so you can customize it according to your shooting needs. Most commonly, it features a fine crosshair or a mil-dot reticle, giving you precision aiming without clutter.
Aside from excellent clarity, this Night Force scope is built like a tank. However, its solid construction comes with a hefty price tag. 
Pros
Solid construction
Superior clarity
Multiple reticle options
Tactile turrets
Shockproof, waterproof, fogproof
Cons
Heavy and bulky
Expensive
What Customers Say
Excellent clarity and one of the best crosshairs for precision shooting. There is quite a bit of Chromatic Aberration especially above around 36x if conditions are perfect I can go up to 42 but most of the time I am set for 30-36 to cut down on the CA and mirage.

M. Palmqusit
At half the price of the Competition It is a great alternative and widely used for 1000 yrd Competition Very Happy with it.

Jeff H.
Athlon Argos BTR 6-24×50 Scope
A strong contender with a versatile range of 6-24×50, the Athlon Argos BTR offers excellent performance and robust features for its price range.
It comes with reliable locking turrets and uses the second focal plane, so we highly recommend it for long-range shooting. It guarantees quick target acquisition in all lighting conditions. It's also zeroed easily and holds zero well. Plus it features a side parallax adjustment from 10 yards to infinity. It's more than capable of performing at long distances as high-end scopes.
A few tradeoffs that you'd have to deal with are that there's a slight image distortion at high magnification and it doesn't have long eye relief. 
Pros
Compact
Reasonable price
Accurate windage and elevation adjustments
Cons
Short eye relief
Image distortion at high magnification
What Customers Say
The scope is as big and heavy as you'd expect, considering the specs. (30mm tube, 24×50) However, the first focal plane (FFP) reticle zooms with the optics, so the mil dots stay accurate. For any kind of rested shooting, this scope is great. The only time it's not is when you want to hunt with a lower zoom setting. Since the reticle zooms out, it gets finer and finer and is sometimes hard to see at 10x, for example. The reticle lights up with a red LED when it's turned on, which is good for finding the reticle when you're after that pesky skunk who is stinking up the neighborhood. I would buy one of these again in a second. It's better than my high-end Hawke Sidewinder 30 for about the same cost, and it adds the very nice FFP feature.

Smaug
Vortex Crossfire II 2-7×32
If you're just starting or need something for shorter ranges, the Vortex Crossfire is your go-to. It's simple, effective, and built like a tank.
Vortex riflescopes ensure shockproof performance since they're made from aircraft-grade aluminum. Aside from its durable construction, the Crossfire II holds zero well at 25 to 75 yards, and parallax is set at 50 yards. Plus, the Crossfire II is secured with an O-ring seal and is nitrogen-purged for moisture protection. 
With the lifetime warranty, you won't have to worry about it failing on you!
Pros
Very affordable
Comes with Vortex Lifetime Warranty
Fast-focus eyepiece
Cons
Low-quality lens caps
Requires higher mounts because the rear of the scope is larger than the front
What Customers Say
Mounted to a Ruger Precision Rimfire used 100+ yards. Glass is great and holds dead on zero. Ok its a rimfire but does get bumped around some in matches. Image is very bright even in less than optimal light. Eye relief is also as good as my other Vortex scopes. If you shoot rimfire this is the scope for you. True the radical is just a simple crosshair and doesn't have holdover dots but for the price you can't beat it.

Art
FAQs: Best Scope for 22LR Benchrest Shooting
What Magnification Scope is Best for Benchrest?
For the most part, 10x or higher for long range and 3-9x for short range. But really, it's about your comfort and shooting style.
What is the Best Scope for 22LR Target Shooting?
If you ask us, you can't go wrong with the Leupold VX-Freedom for its versatility and reliability.
Further reading: Best Scopes for 22LR
What is the Best Reticle for Benchrest?
Personal preference reigns supreme, but a fine crosshair or dot usually does the trick.
What's a Good Scope to Put on a 22 Rifle?
For an all-around solid choice, we'd recommend the Bushnell Banner. Quality and affordability, folks!
Conclusion
There you have it! Those are our top picks for the best scopes for 22LR benchrest shooting. Whether you're a budget shooter, a long-range guru, or someone looking for all-around dependability, there's a scope here for you. Now, go out there and hit those targets like you've never hit them before!
Last update on 2023-09-08 / Images from Amazon Product API