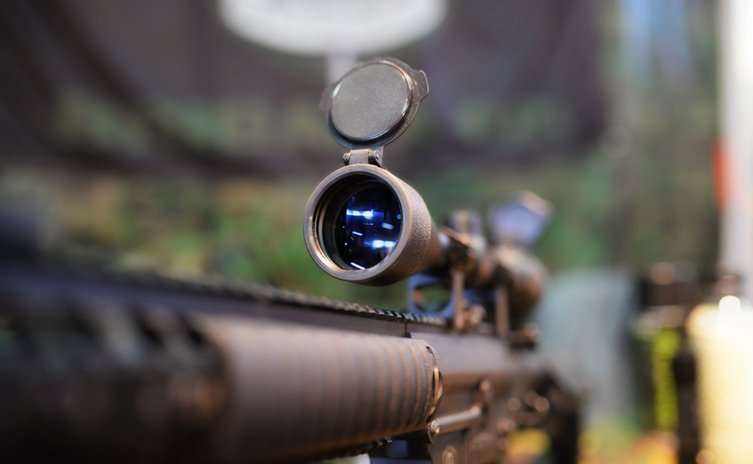 Optics play such a major role in improving our overall shooting performance that they have essentially become a must-have for shooting enthusiasts. That's why we decided to put together this all-in-one article where you can find all the best shooting optics blogs, whether you're a novice or a seasoned shooter.
Best Overall Shooting Optics Blog: Optics Addict
Optics Addict is a website intended solely for reviewing optics such as night vision gear, telescopes, monoculars, binoculars, rangefinders, and riflescopes. 
Runner-ups:
Optics Planet publishes reviews on optical devices such as bow sights, binoculars, and riflescopes, as well as laboratory equipment. 
Optics Den is another reliable source for features, reviews, tutorials, and buyer's guides on all kinds of sports optics.
This website writes reviews for optics on different kinds of platforms and calibers. It also has blogs for the best scopes according to price and application.
Runner-ups: 
Optics Zoo publishes reviews and comparisons solely for shooting optics.
Scopes Life is great for budget-minded shooters as it publishes reviews of the best rifle scopes for the money. 
Binoculars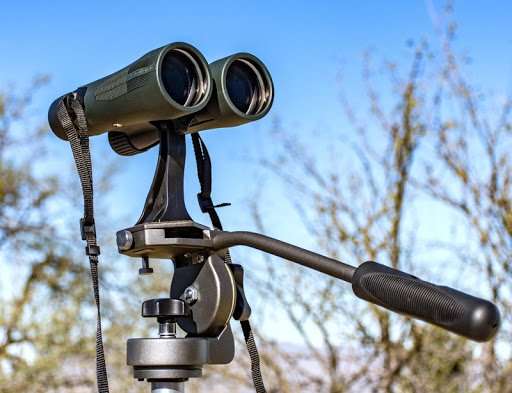 Binoculars Guru publishes the best binoculars reviews and best tips on everything about binoculars and rangefinders, including hunting and birding tips.
The Shooters Optics focuses on reviewing binoculars, spotting scopes, rifle scopes, and rangefinders.
Cameras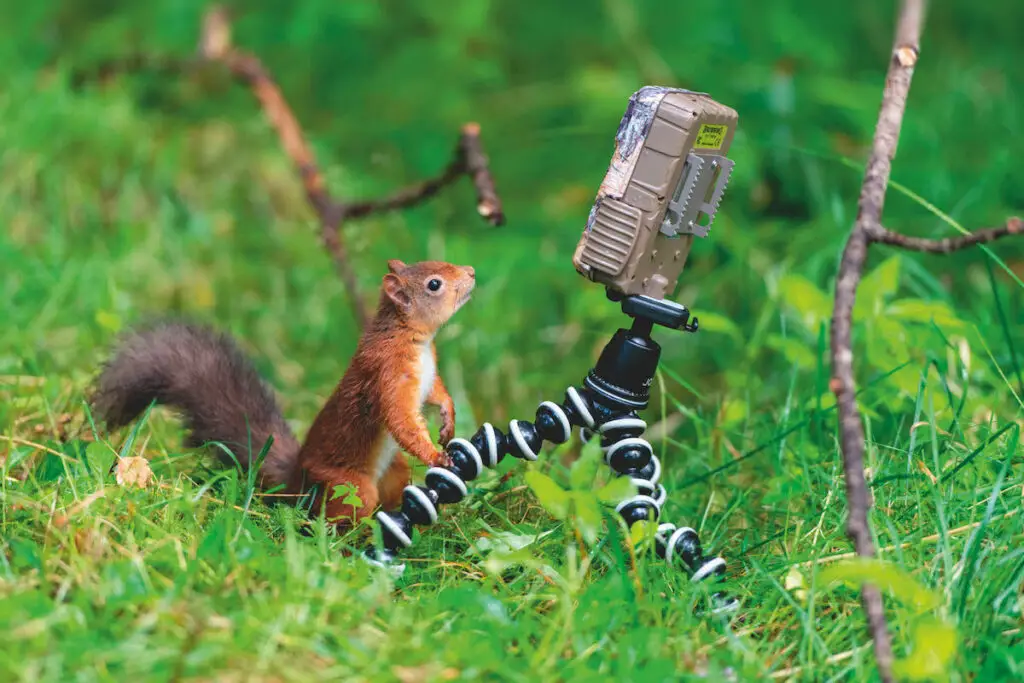 Best Trail Camera Reviews is a website that publishes reviews and comparisons of the best game cameras.
Cheapest Thermal Camera is a website that publishes product guides for thermal imaging devices that offer the best value.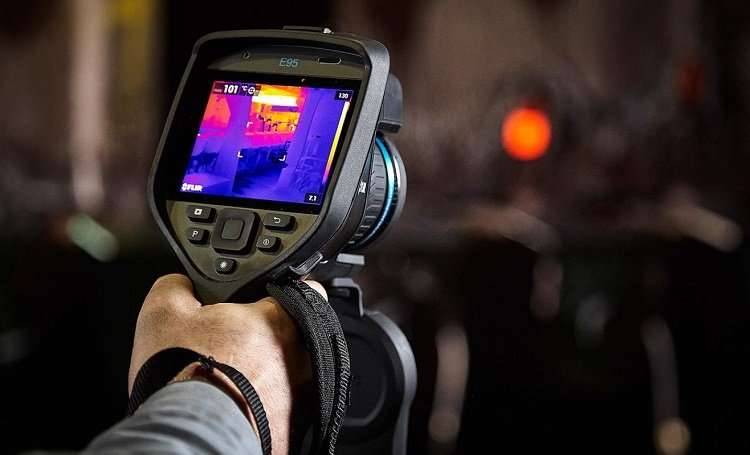 This website educates its readers about the benefits and use of thermal imaging cameras. It provides side-by-side comparisons and reviews of the best thermal cameras, monoculars, and scopes. 
Shooting Optics Manufacturers
Leupold is one of the most sought-after shooting optics manufacturers in the world because of their top-notch products. 
Best Shooting Optics Manufacturer for the Money: Vortex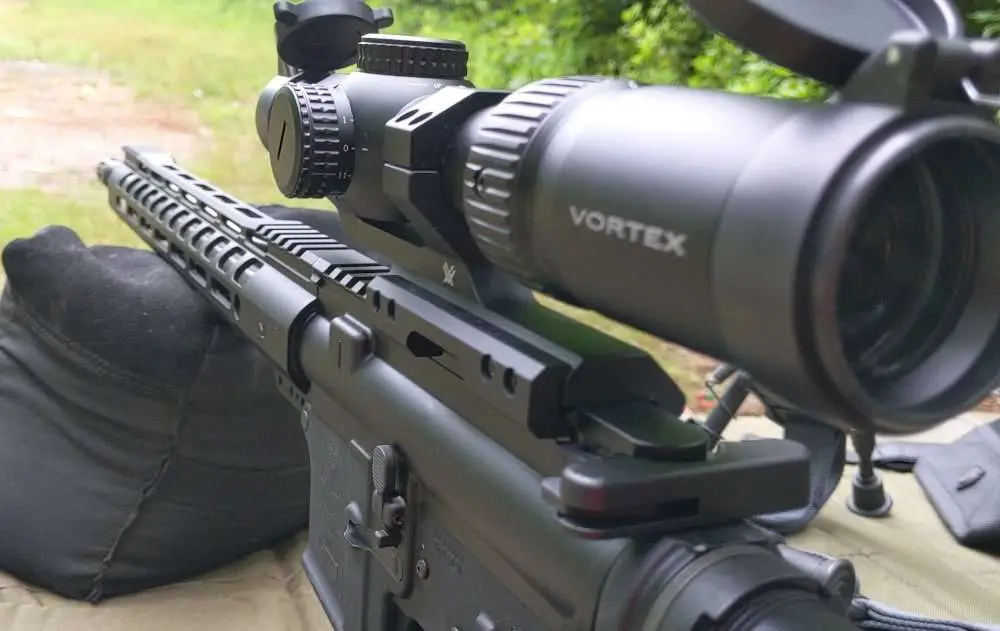 This website is Vortex's official blog with articles about hunting how-to's, shooting pro tips, and gear. 
Shooting Optics Manufacturer with the Best Deals: Talon Precision Optics
Talon Precision Optics is the perfect shop for those on a limited budget and who are looking for great shooting optics deals.
Runner-ups:
Athlon Optics is a well-known manufacturer of high-quality sports optics and outdoor gear.
Zeiss develops and produces professional-grade shooting optics and optoelectronic devices.
AGM Global Vision is a company that develops and distributes thermal and night vision rifle scopes, monoculars, binoculars, spotting scopes, clip-on systems, and even infrared illumination devices.
Element Optics is a manufacturer of premium quality riflescopes and optics. 
The 28 Best Rifle Scope Manufacturers in 2022 – In this article, the author lists and provides a quick description of the top rifle scope manufacturers today.
Shooting Optics Shops and Retailers
The Optics Zone is an online retailer that offers an extensive selection of outdoor optics equipment and riflescopes. 
Best Shooting Optics Shop for the Money: Euro Optic
Euro Optic is an online shop for high-quality but affordable optics and rifles.
Sharp Shooter Optics is a shop that distributes quality hunting and tactical optics. They have a wide variety of spotting scopes, rangefinders, binoculars, riflescopes, and tactical sights.
Night Vision Optics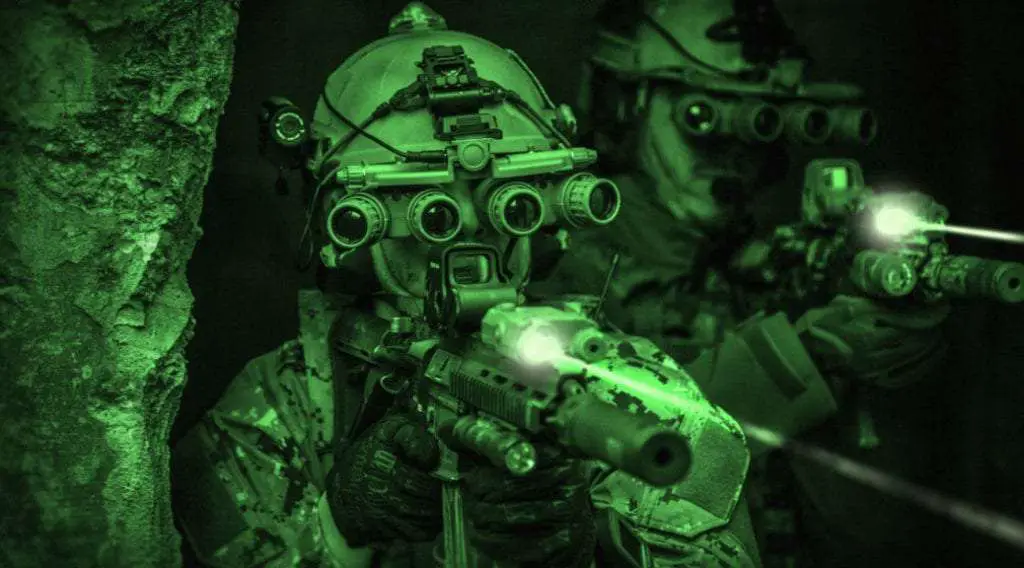 Clever Hunters is a blog that reviews night vision gear, including night vision riflescopes, thermal scopes, night vision goggles, and more. 
This website has sections dedicated to red dot sights, reflex sights, laser sights, night sights, red dot magnifiers, and more. The website is designed to help readers easily navigate and locate what they're looking for.
Shooting Optics Buying Guides
Optics Guides is a website that publishes buying guides on the best sports and hunting optics. 
Runner-ups: 
Unlike other blogs, Berretta Trident publishes buying guides solely about rifle scopes. They have posts listing the best scopes for every type of rifle.
Aside from product reviews and buying guides for shooting optics. Scopelist also provides tools such as a ballistic calculator and a part finder.
Optics Oasis allows its audience to read product reviews based on optics and sporting types. Its reviews are also categorized and organized in alphabetical order for its readers' convenience.
Quickly Pick provides tips about shooting optics. It also has informative buying guides about how to choose an optic and how to choose the best rifle scope. 
Hunting Optics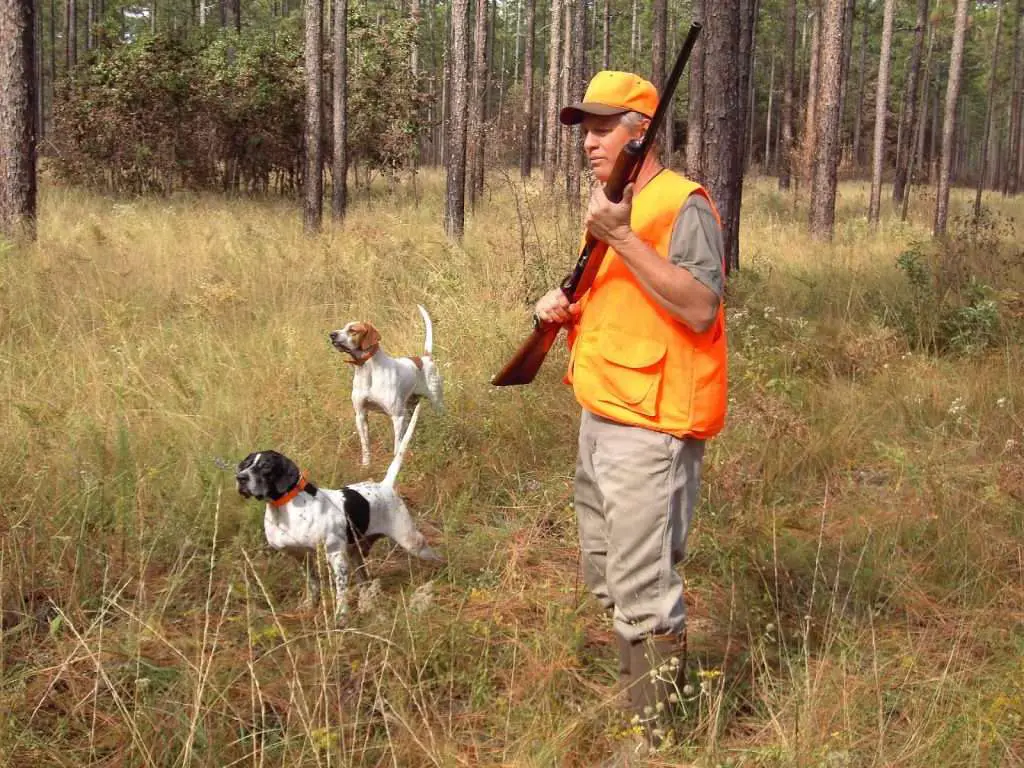 This website has sections for each type of outdoor scope such as sniper scopes, long and short-range scopes, hunting scopes, rimfire scopes, thermal scopes, and scope rings, and even scopes for specific brands and platforms such as Vortex and Remington 700. 
Runner-ups:
The Hunting Hoop writes individual reviews on today's best shooting optics. These reviews consist of the pros and cons of every product, as well as detailed information on each optic's best features. 
How to Choose Your Best Hunting Scope – This blog features tips on how to score the best hunting scope. The author also provided a short informational video about the topic.
In this article, the writer identifies and elaborates on which optics works best for every type of large game to maximize hunting success.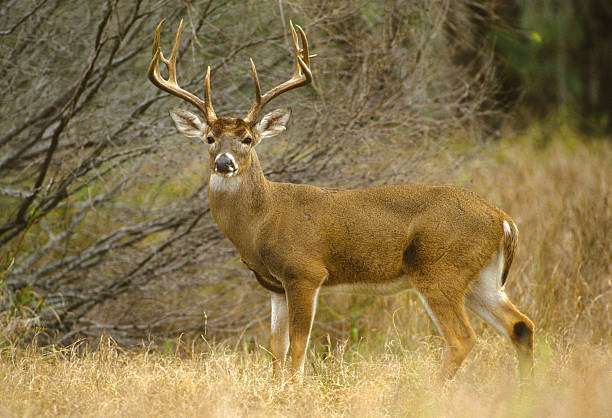 In this article, the Rugged Man discusses how essential a dependable scope is to a successful hunt and reviews his personal picks for the best deer hunting rifle scope brands.
Outdoor Optics
Outdoor Empire publishes reviews on product reviews and tips for outdoor activities such as fishing, hunting, and camping.
Runner-ups:
Adventure Footstep publishes blogs about rifle scopes, red dots, reflex sights, and iron sights. One of its most informative posts is about the best rifle scopes manufacturers.
IOutdoor Pursuit writes reviews about essential and high-performance outdoor gear and accessories. 
Gun Gear Lab reviews all shooting gear, from rangefinder binoculars, and laser boresighters to laser sights.
Shooting Optics Blog for Reloaders: Reloader Addict
Reloader Addict is a website intended for reloaders. Aside from blogs on scopes and sights, this website is also a source of useful info about guns, gun accessories, gun maintenance, hunting, and reloading.
Rangefinders
All Range Finder writes reviews about the best rangefinders for hunting and golf, and how to choose the proper rangefinder.
This website categorizes its posts according to manufacturers, hunting weapon type, and game type, making it easier for readers to look for topics.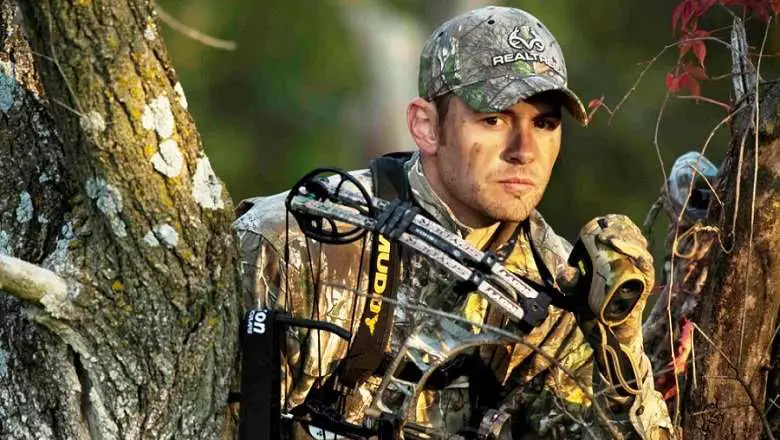 Bow Hunting Optics
This site reviews rangefinders for golf, hunting, and archery. The website also has a separate section for bow hunting and allows the readers to search for products according to brand.
This site publishes individual reviews on shooting optics and the best lists for bow sights, monoculars, binoculars, flashlights, and other essential shooting optics.
Air Rifles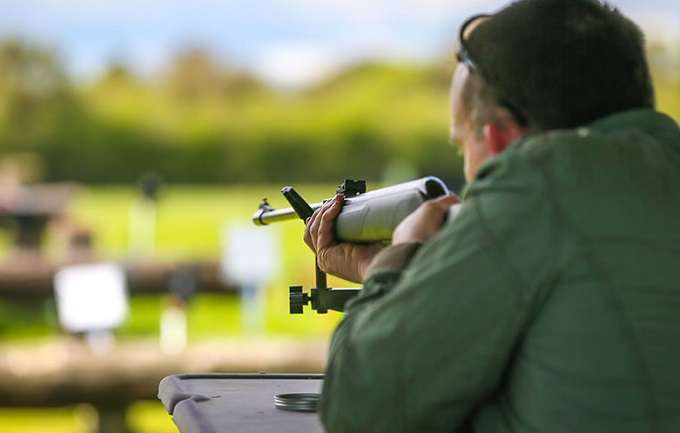 Best Air Rifle Scope doesn't only review air rifle scopes, it also publishes articles about thermal rifle scopes, night vision scopes, digital rifle scopes, thermal rifle scopes, and sniper rifle scopes.
This website focuses its topics mostly on weapon sights. It also publishes articles about binoculars, spotting scopes, cameras, various firearms, airguns, and knives. 
Shooting Optics for Military
This site writes reviews on reliable tactical, survival, and shooting gear. Their writers are former or active US Marines, so rest assured that experts and professionals write their posts.
Runner-ups:
Precision Rifle Blog contains articles and podcasts researched and based on personal experiences by the writer. This blog covers topics such as scopes, barrels, rangefinders, and muzzle brakes. 
Barret Rifles mostly reviews AR15s, shooting accessories, and gun safes. They published reviews on a wide array of shooting optics, from low-power variable scopes to the best ACOG optics.
Riflescopes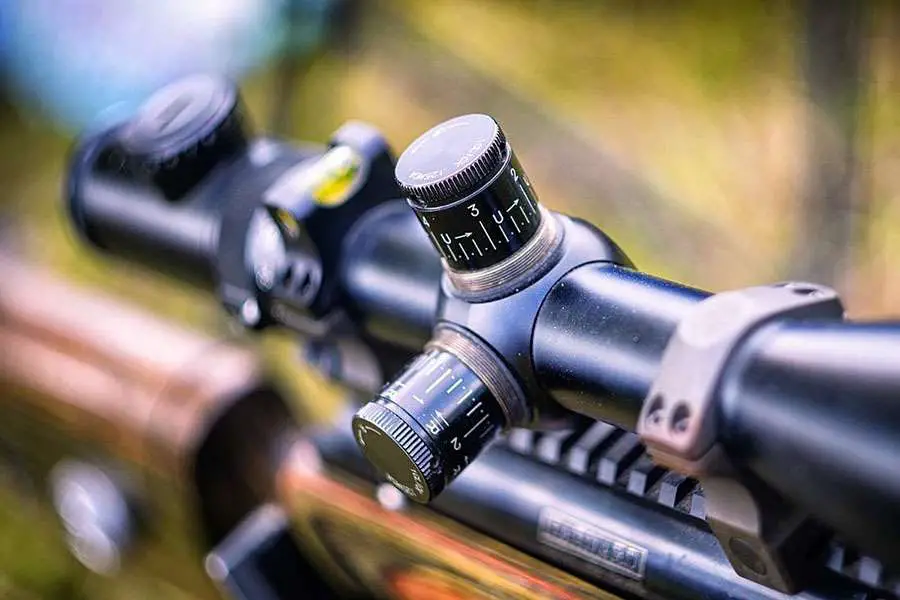 This site posts articles about rifle scopes and different kinds of shooting optics.
Runner-ups
Rifle Scope Reviews publishes buying guides, price table comparisons, and recommendations that help buyers choose the right optics, hunting gear, and gun accessories. This website also has posts about scope basics and the best rifle scope reviews and comparisons.
This website features articles about rifle scopes, red dots, lights, and lasers personally tested by the writer. 
This website publishes weapon differences, rifle scopes, ammo comparisons, gun safety, hunting tips, improving your shot, and weapon accessories.
Defense Guider writes reviews for gun safes and rifle scopes with accompanied testing and simulation.
Scopes Reviews focuses on reviewing rifle scopes using a unique format of guides.
AR-15 Optics: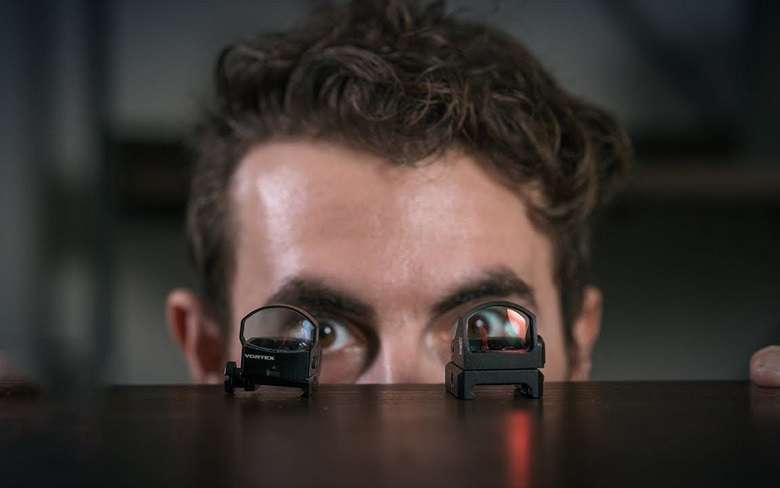 Red Dot Sight vs. Red Dot Scope: What's The Best for AR-15? – This article lists the differences between red dot sights and red dot scopes.
Shooting Optics Blog with Hand-Tested Reviews: Scopes Field
This website was created for reviewing rifle scopes. The writer publishes unbiased and honest reviews after testing the scopes personally.
This site is managed by a team of retired veterans with a passion for doing in-depth and field-tested product reviews. 
Shooting Optics Blogs for Serious Shooters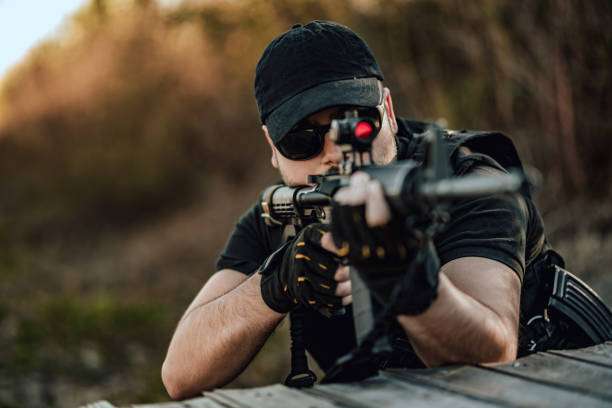 Sniper Country is a long-running website that publishes articles about optics, guns, ammunition, hunting gears, and concealed carry gear.
Runner-ups:
Target Tamers is the perfect website if you're a serious shooter looking for the perfect optic for hunting, shooting, tactical, or wildlife observation.
Aside from publishing articles and reviews on bow shooting gear, optics, rifles, gun safes, and other shooting gear, this website also writes hunting tips and hunting regulation articles for certain states.
This article elaborates on scope base basics and how to optimize your scope to improve accuracy.
Tactical Shooting Optics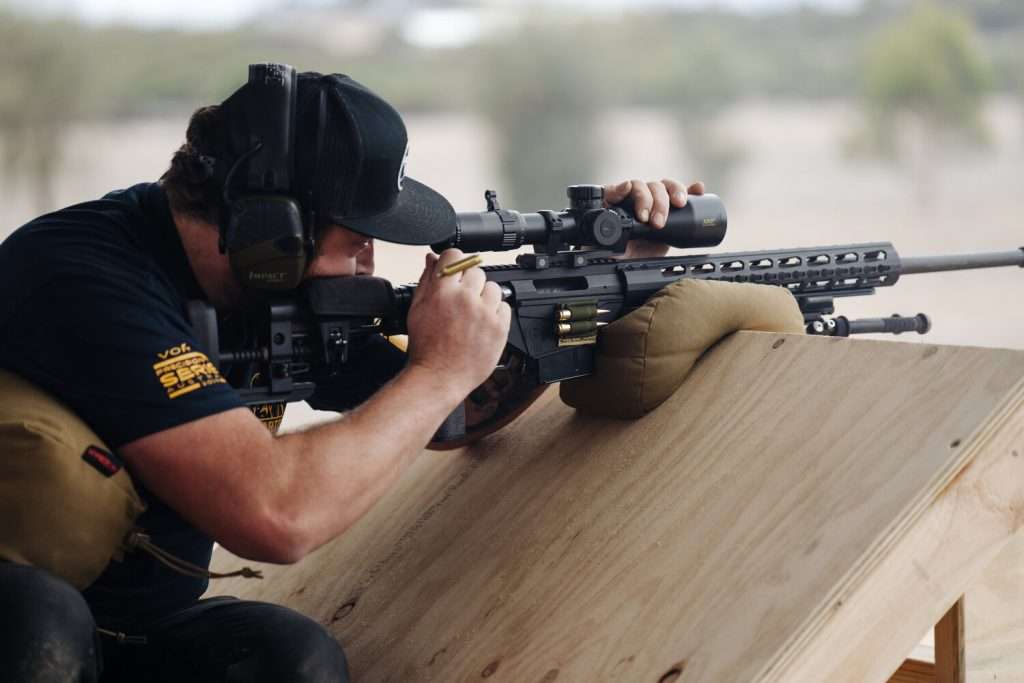 Best Tactical Scope contains reviews and buying guides on the best tactical shooting optics and accessories. It also has articles that provide tips about parallax, boresighting, and rifle scope anatomy. 
Shooting Optics Blog for Beginners 
This site helps its readers find the right optic. It has specific sections for shooting optics such as long-range rifle scopes, red dot sights, prism sights, and optic mounts. It also provides reviews for shooting accessories such as rifle lights, handgun lights, scout mount lights, and pressure switches.
Runner-ups: 
This article lists the key factors to consider when buying your first riflescope.
10 Different Types of Rifle Scopes is an article that discusses the basic types of scopes and which qualities set them apart.
This article not only lists the 8 most important factors to consider when choosing a riflescope, but it also gives tips on which type of optics are best for certain situations.
As a known and trusted optics brand, Bushnell sees to it that its website equips its readers with everything they need to know about rifle scopes.
This article is a great read for newbies who are weighing the pros and cons between red dot sights and scopes.
Adaptive Shooting Optics
Digital Crosshairs 1000 – Adaptive Hunting Equipment – This article briefly explains what adaptive shooting is and how it benefits handicapped sports enthusiasts. It also reviews the best adaptive gear for physically-challenged shooters.
Shooting Optics for Shooters with Poor Vision
Best Scope Options for Shooters with Poor Vision or Old Eyes – This article discusses how poor vision becomes a hindrance when shooting. It also lists the things to consider when choosing your scope and gives tips on how to find the right rifle. 
LPVO
Why the Marines Chose an LPVO (It Makes Sense) – This blog explains why the Marines replaced the Trijicon ACOG with the Trijicon VCOG. It also briefly discusses what an LPVO is as well as the downsides of using one.
Long-Range Shooting Optics
Best Long Range Shooting Rifle Scopes Reviews in 2021 – This post lists and reviews the best long-range rifle scopes for the money.
Shooting Optics Blog for All Types of Shooters 
Lunde Studio publishes reviews and buying guides suited for professional shooters and newbies alike. They also have articles about ownership of safety precautions, maintenance, and shooting skills enhancement.
Shooting Optics Blog Based on Shot Shows
Optics Info is the official blog of Optics Trade, a site that sells all types of optics from leading brands in the market. 
For those who want to sell their optics 
5 Tips for Selling Your Used Rifle Optics – RKB Armory is a website where you can sell your used optics and get tips on how to find the one that suits you.
Shooting Optics Catalog
2020 BigJimFish Review – In this post, the author lists down all the shooting optics articles he created during the past year and provides a summary of what each article was about. For easier access, each article title has a link that leads to the original post.
Shooting Optics News
The Firearm Blog is a publication website that publishes news on hunting, military gear, self-defense, and the latest firearms.
Shooting School
The Range 702 – Best Rifle Scopes of 2020 – The Range 702 is a shooting school that offers shooting classes and training, but its website also publishes blogs on the best shooting gear.
Vintage Shooting Optics
Vintage Gun Scopes is a website that offers refurbished, re-glassed, and restored vintage scopes.