Best Overall
ALTA Tactical Altaflex Heavy Duty Knee Pads
It offers the perfect blend of comfort, durability, and knee-hugging goodness.
Durability: 8/10
Comfort: 10/10
Cost: 9/10
Check price at Amazon
Best Tactical Knee Pads on a Budget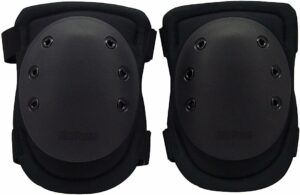 Blackhawk Advanced Tactical Knee Pads V.2
This knee pad offers superior protection thanks to its closed-cell foam padding.
Durability: 8/10
Comfort: 8/10
Cost: 10/10
Check Price at Amazon
Best Lightweight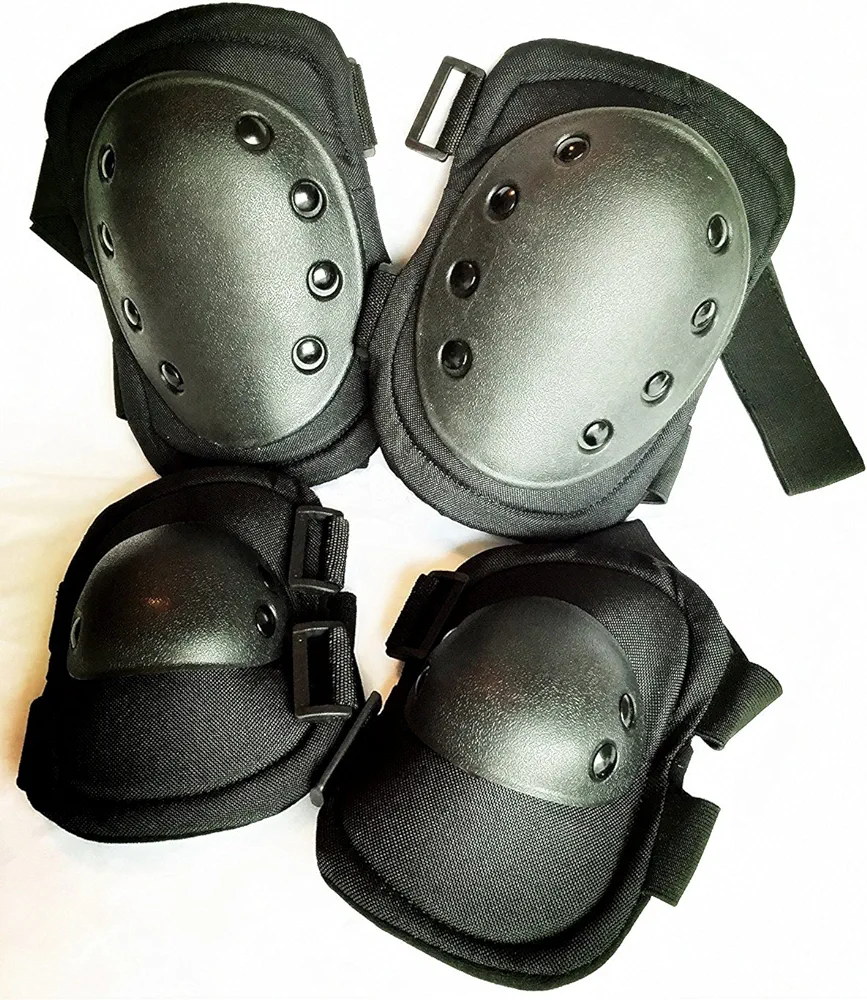 Bargain Crusader Military Tactical Knee Pad
Lightweight but rugged—what more could you ask for?
Durability: 8/10
Comfort: 9/10
Cost: 9/10
Check price at Amazon
Do you know what's more cringe-worthy than a B-movie? Busting your knees while you're out conquering the world. We get it, you're tough—but your knees don't have to suffer. That's why we've got the ultimate guide for you: the 5 best tactical knee pads that scream support and protection. Curious? Stick around.
How to Choose the Best Tactical Knee Pads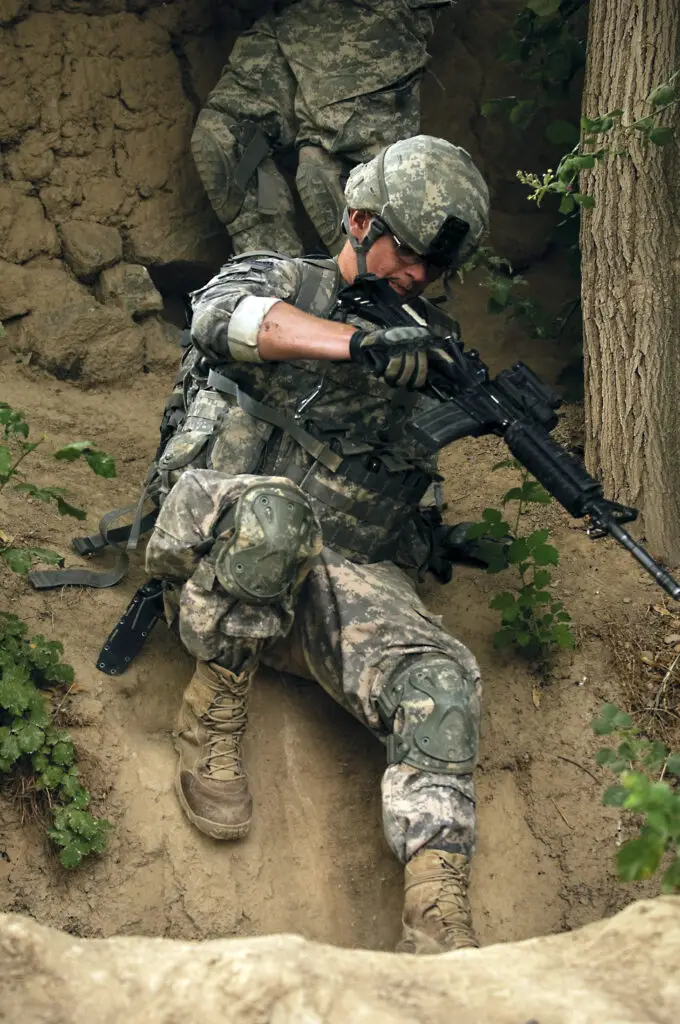 Material
First, let's talk about materials. You wouldn't wear a tuxedo to a mud run, would you? It's the same principle—different knee pads for different needs. 
The ideal material for the best tactical knee pads is both sturdy and breathable. Look for ballistic nylon, polyethylene, or heavy-duty Cordura fabric. These materials are not only durable but also offer resistance to wear and tear, making sure you're not shopping for new knee pads after every outing.
Closure Type
Velcro, straps, or buckles — your choice of closure type is like choosing a pizza topping. Some like it simple, and some like it complex.
Velcro is fast and convenient, but it wears out over time. Buckles and straps offer a more secure fit but may be a tad fiddly. What's crucial here is a closure system that keeps the knee pad snugly in place without cutting off your circulation. The last thing you want is to lose your knee pad mid-crawl or feel like your legs are in a vice grip.
Fit and Adjustability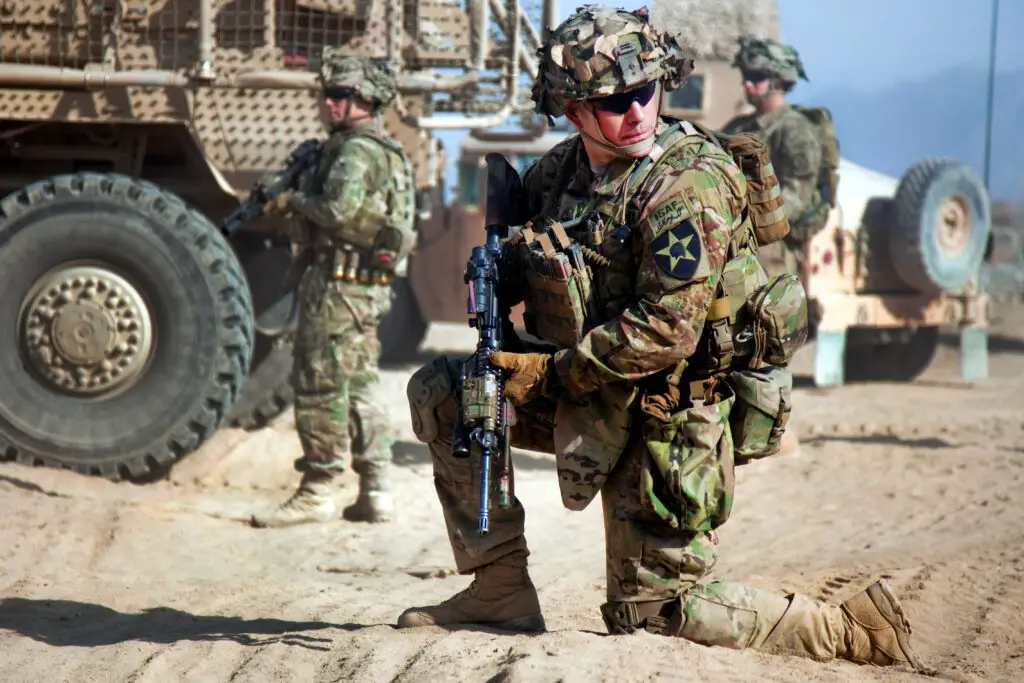 Here's where individual preferences come into play. You wouldn't wear a shoe three sizes too big, so don't mess up here. 
The fit should be snug enough to stay in place but offer enough leeway for adjustability. Some people might prefer knee pads that have straps above and below the knee for extra security, while others may opt for styles with elastic bands for quick adjustments. Your knee pads should be adjustable enough to accommodate layering for colder climates or slim enough to fit under a pair of tactical pants.
Padding
This is the bread and butter, folks! From foam to gel, padding options are aplenty. But remember, more padding doesn't always mean better. 
Foam pads are lightweight and offer decent protection. Gel pads provide excellent cushioning but can be a bit on the heavy side. Your choice should align with your activity level and the kind of protection you need. If you're going to be kneeling or crawling a lot, opt for something with superior cushioning. But remember, the best padding is the one that strikes a balance between comfort and functionality—you don't want to feel like you're hauling around bricks.
Overall Quality
Last but not least, don't skimp on quality. Trust us, your knees will thank you. Always check for double-stitching, sturdy construction, and reputable brands.
Pay close attention to the overall quality. Are the edges frayed? Is the stitching coming loose? Quality is often revealed in the details, so be on the lookout for double-stitching, reinforced edges, and heavy-duty fastenings. The best tactical knee pads should have those. Trusted brands usually offer better quality assurance, but never underestimate the power of customer reviews for real-world insights.
Our Picks for the Best Tactical Knee Pads 
Top Pick – Best Tactical Knee Pads: ALTA 50413 AltaFLEX Knee Protector Pad
No drumroll needed—our top pick is the ALTA 50413 AltaFLEX. It offers the perfect blend of comfort, durability, and knee-hugging goodness.
What we love most about the AltaFLEX is it comes with a long cap so it covers the entire knee area. It features a half-inch thick neoprene foam padding for compression recovery that offers steady and reliable support without losing its shape. 
The lining, made from brushed tricot, is designed to absorb moisture and prevent dirt and debris from getting in. The pad features a two-strap system to ensure a snug fit and utilizes AltaGrip Hook and Loop mechanisms for fastening. 
One thing that could be improved, however, is the strap's quality.
Pros
Covered in durable black Cordura nylon.
Reasonably priced
Comfortable to wear
Adjustable
Cons
The pin holding the strap isn't durable
What Customers Say
These kneepads are reeaaally comfortable. I use them to play CQBs and woodsball, and so far they have done the job really well. They have velcro for you to adjust the strap length that goes behind your knee; it's super easy to put on, just take the strap and buckle using the little "pin" you see in the picture, they will stay snug all day long, just adjust them properly.

Duke012
Best Tactical Knee Pads on a Budget: Blackhawk Advanced Tactical Knee Pads V.2
On a budget? No worries! The Blackhawk Advanced Tactical V.2 has got your knees covered—literally. 
Our pick for the best tactical knee pads on a budget is made from a blend of elastic, nylon, and polyurethane. This knee pad offers superior protection thanks to its closed-cell foam padding. This special foam not only excels in shock absorption but also minimizes moisture retention. 
The durable 600-denier nylon outer shell adds an extra layer of robustness. Its flexible, molded polyurethane cap has a non-slip surface, and the pad's internal design is contoured to prevent it from slipping out of place. We also appreciate how hook and loop elastic straps are integrated to ensure the pad stays where it should.
However, wearing the Blackhawk may be uncomfortable during hot days because of its heavy padding.
Pros
Offers excellent cushioning
Well-made
Affordable
Shock-absorbent
Cons
Insufficient coverage
Heavy padding makes it hot to use
What Customers Say
Easy to put on. Very comfortable. I have not ( I say with some pride) needed them so far in learning to carve with a Trikke, but they're solid, stay where I put them, and when kneeling on them, are very cushioned and protective. I feel quite confident that they'll work well if I land on my knees. HOT, but that's to be expected with heavy padding.

WS
Best Lightweight: Bargain Crusader Military Tactical Knee Pad
Whenever I want to move smoothly and comfortably but still pack a punch, the Bargain Crusader is my go-to. Lightweight but rugged—what more could you ask for?
These pads are made from 900D Oxford fabric on the outside, featuring a PVC waterproof layer and eco-friendly EVA foam for top-notch shock absorption. These materials are tough enough to withstand intense conditions, and you can even add extra padding if needed. 
Not only do these pads offer excellent protection, but they're also impressively lightweight, ensuring you'll feel both secure and comfortable. 
Ideal for a range of applications, these pads are suited for military and police tactical operations, and paintball. They're also great for various outdoor activities.
Pros
Affordable
Lightweight 
Shock-absorbent
Slippage-free
Cons
It's too small for some body types
What Customers Say
Bought these for paintball/airsoft and I gotta say at first glance these look a little flimsy, but after a long hard day of paintball they definitely earned 5 stars. The knee pads specifically held up very well in the cold and snow and saved my knees from the abuse. plus they looked great with my woodland camo BDU's.

Anthony
Hatch XTAK Tactical Knee Pads
The Hatch XTAK are the knee pads we never knew we needed. Crafted from Cordura nylon, the XTAK Knee Pads offer an impressive blend of lightweight flexibility and robust protection. 
They're designed to mimic the body's natural movements and are equipped with an EVA high-density foam for top-tier shock absorption. The pads are enveloped in durable Cordura nylon on the exterior and feature a CoolMax inner surface, ensuring moisture is effectively wicked away.
For a customized and secure fit, these knee pads come with adjustable spandex straps, equipped with Hatch Rapid Deployment Clips and hook and loop closures.
However, its features come with a higher price range.
Pros
Excellent moisture absorption
Low profile
Comfortable
What Customers Say
These are really great kneepads for airsoft and other sports. I've had kneepads before some uncomfortable and some poorly made and break after 1-2 matches in Airsoft but these are genuinely great kneepads, I've slid across dirt and rocks in them and no damage nor problems with feeling uncomfortable will doing it. Takes a little adjustment to get them to the way you want them but that (is) perfectly fine.

Hunter
ALTA 52913.16 AltaCONTOUR Knee Protector Pad
Another gem from ALTA because they're just that good. The 52913.16 AltaCONTOUR is for those who want a more ergonomic fit without compromising on durability.
The AltaCONTOUR™ Industrial knee pads come with a specially designed ergonomic hinge that not only enhances your range of motion but also helps keep the pad securely in place. The design also includes broadly spaced straps to avoid uncomfortable bunching behind the knees, providing both extra comfort and a more secure fit. A grip strip located on the back of the top-hinged panel further assists in preventing the knee pad from slipping down. Additionally, the product features a unique StrapKEEPER™ system that takes care of any extra, dangling straps.
Pros
Thick straps
Flexible 
Lightweight
Comfortable
Cons
Pricey
Needs frequent readjusting
What Customers Say
I use it for prospecting and those are by far the most comfortable and sturdy i had. Most important, it stays on my knees.

Omri M.
FAQs
What knee pads does the military use?
Military folks usually opt for brands that meet rigorous testing and durability standards, like Alta and Blackhawk.
What are the best knee pad brands?
Alta, Blackhawk, and Hatch are some of the frontrunners when it comes to reputation and quality.
Does the US Army use knee pads?
Absolutely, knee protection is crucial for soldiers who are constantly on the move.
Which knee pads are best for injured knees?
For injured knees, look for options with extra padding and support, like memory foam or gel inserts.
Conclusion
So there you have it—the ultimate guide to choosing the best tactical knee pad that fits your lifestyle and your wallet. Now go forth, protect those knees, and conquer your next adventure!
Last update on 2023-11-24 / Images from Amazon Product API