Best Overall
Model
5.11 Tactical Men's Combat Cargo Pants
Aggressor Flex Tactical Pants
5.11 Tactical TDU Ripstop Pants
MANSDOUR Men's Military Tactical Pants
Material
35% Cotton & 63% Polyester & 2% Spandex
65% Polyester, 35% Cotton
Best Overall
Model
5.11 Tactical Men's Combat Cargo Pants
Model
Aggressor Flex Tactical Pants
Material
35% Cotton & 63% Polyester & 2% Spandex
Model
5.11 Tactical TDU Ripstop Pants
Material
65% Polyester, 35% Cotton
Model
MANSDOUR Men's Military Tactical Pants
Note: In our table we have compiled the list of top 5 tactical pants.
Every man should own a pair of tactical pants.
They are as important as having a dark suit designated for job interviews or weddings.
Still, if you don't have a trusty pair of tactical pants, you might wonder why you should invest in one. I think it's the top 3 of our must-have tactical gear.
They are essential for completing outdoor chores. In other words, they are fit for whichever outdoor mission you might have in mind.
There are plenty of products advertised as the best tactical pants, but how about a review from someone not selling pants? We took the time to review them for you.
Afterwards, we'll also outline the main things you should know before making the right purchase!
Our Reviews Of The Best Tactical Pants
# 5.11 Tactical Men's Combat Cargo Pants
The 5.11 Tactical Pants are the best tactical pants for everyday wear – they feature all the qualities you'd expect of them, and, most importantly, they are lightweight.
You also get numerous pockets for storing your stuff. To be more specific, the cargo pockets feature pockets within them, whereas the hand pockets are reinforced.
You know what this means – you can load them with everything you need.
We also like where the pockets are placed, the design is really smart and convenient.
These pants have a self-adjusting tunnel waistband, double-reinforced seat and knees, triple stitching, and robust bar tacking. That's flexibility and durability in one pair of pants!
The 5.11 Tactical Pants are definitely built to provide comfort and durability in the toughest situations.
#2 Agressor Flex Tactical Pants
At first glance, the Agressor Flex don't seem like tactical pants at all. Still, they are much more practical than you might think.
These pants' craftsmanship is solid. They can withstand even the most challenging weather. Surprisingly, they're also really comfortable and lightweight.
The Agressor Flex is also designed for flexibility, as it can be used for almost any outdoor activity.
The Agressor Flex can also be easily paired with boots. Thanks to its bottom legs being regulated by a hook and loop and a hidden elastic cord.
We're also impressed with the Agressor Flex's self-adjustable elastic "tunnel" belt that provides a more comfortable fit.
Most importantly, you get no less than 7 different pockets for carrying your gear.
#3 5.11 Men's Tactical Ripstop Pants
The 5.11 Tactical Ripstop Pants could easily pass as the best lightweight tactical pants.
These pants feature a combination of cotton and polyester. They are strategically made to withstand any tough environment or trail.
Despite the rugged design, the 5.11 Ripstop Tactical Pants are extremely breathable.
These highly functional pants have secure seat pockets, a double-reinforced seat, and blousing straps. These pants are built to lessen discomfort and provide remarkable tactical performance at the same time.
To add to its durability, the pants were reinforced with a Ripstop fabric for protection against snags and rips. The Teflon finish also improves resistance against stains, moisture, and soil.
If you're looking for affordable pants with exceptional quality, the 5.11 Tactical Ripstop Pants is for you.
#4 Mansdour Military Tactical Pants
The Mansdour Military Tactical Pants are definitely the best tactical pants for work.
Why's that?
They are unbelievably comfortable and durable, especially with their elastic waistband. You can move around freely while wearing them, regardless of how much you load the pockets.
These pants are made of 97% cotton and 3% spandex for superior comfort.
The Mandour Military Pants also features a strengthened crotch and a specially-designed knee area for optimal flexibility.
It has 9 pockets, which are more than convenient.
So, you can carry as many things as you'd like – there appears to be a designated spot for literally everything.
#5 CQR Men's Tactical Pants
These pants incorporate every feature required for hiking or any other outdoor adventure. Given their features, they really are some of the best tactical pants for hiking.
The material is soft enough to feel comfy on the skin. Nonetheless, it is sturdy enough to withstand some serious hiking.
Thanks to its odor resistant capabilities, you will be surprised that you can wear these for days and feel still feel fresh and comfortable.
Still, it's worth noting that these tend to run a little big. Of course, depending on the style you prefer, you should take this into account.
There are numerous pockets sewn into the pants – this means you can keep your most important supplies at hand.
They are also water-resistant, keeping the moisture out without feeling stuffy or heavy.
#6 11 Tactical #74251 Men's Cotton Pant
If you aren't too keen on wearing polyester pants, these might be down your alley, as they are made of rough cotton canvas. This makes them suitable for heavy-duty activities.
And, the pants feature a combination of double and triple stitching for great durability.
Also, since you have seven pockets, you won't need to worry that you won't have enough space to store your essentials.
Another important feature is the self-adjusting waistband that maximizes your comfort so that you can move freely.
Durability is a guarantee with these pants: both the seat and knees are thick while being knee pad ready.
Moreover, the cellphone pocket is conveniently placed – you have immediate access to your phone whenever you need.
In the meantime, the fact that the lower pockets are zippered is a nice feature as it maintains your stuff safe and in place.
#7 Propper Men's Lightweight Tactical Pant
If you want to get the best cheap tactical pants, we believe these are a good pick. They are made of 65 percent polyester and 35 percent cotton, having a Teflon fabric protector.
Thanks to the last feature, you won't have to worry about staining these pants.
At the same time, we've noticed that they fit true to size – this is nice to know especially if you're shopping online.
Since the material is quite thick, these pants are also durable. Concurrently, the material doesn't wrinkle or shrink.
Due to the thickness of the material, these might be suitable for colder weather, as well.
Another great feature is the fact that you get nine different pockets. This is a lot and it's useful especially if you're out hiking.
So, if you like organizing your stuff, these pants give you the chance to do so. On the other side, the pants are quite heavy – but this is due to the thickness of the fabric.
#8 11 Tactical Men's Covert Cargo Pants
These are definitely the best covert tactical pants, and they are an excellent choice for big guys, in particular.
Being made of 100 percent cotton, they are as durable as they can get. The double and triple-stitching construction is a guarantee, in that direction.
Also, select zones feature Cordura nylon lining.
Since the pockets are really deep, you can use them for storing plenty of stuff.
Additionally, the large covert pockets on the legs come in handy for wearing magazines or anything else you need during your trip.
The pockets have a subtle design so that the pants don't look bulky.
Moreover, thanks to the self-adjusting tunnel waistband, these pants will fit comfortably.
All in all, these pants are definitely a great buy.
They are made by a trustworthy brand, they are both lightweight and comfy and feature well-designed, hidden pockets. The fabric is surprisingly durable, as well.
#9 Columbia Men's Silver Ridge Convertible Pant
If you want to invest in the best tactical pants for hot weather, these ones should be down your alley. The thing with most tactical pants is that they aren't really comfortable for those hot, summer days.
These ones, however, are quite lightweight. Plus, they feature a convertible design, so that you can convert them into short tactical pants if the situation asks of it.
Additionally, thanks to the Omni-Wick advanced evaporation technology, these pants are equally breathable and resistant to strong winds.
Keep in mind that the pants are not waterproof. Still, they dry really fast – this is good news when you're exposed to outdoor elements and the rain may come without prior notice.
Everything is of superior quality – the stitching, the material, the zippers, and the craftsmanship.
What is more, the pockets are quite roomy, giving you plenty of space.
#10 LA Police Gear Operator Tactical Pants
La Police Gear is another trustworthy brand when it comes to tactical pants. They specialize in creating sturdy, dependable gear, such as these pants that are tough.
Since this manufacturer produces gear designated for emergency personnel and law enforcement officers, the pants must resist any type of terrain, stains or exposure to water.
And these pants are created with this goal in mind – to ensure optimal durability, efficiency, and comfort.
Additionally, they are reinforced in the areas with the most traction – namely the knee and seat areas. The extra cushion diminishes the likelihood of wear and tear in the case of sudden movements or rough environments.
Since the material is fade resistant, the pants preserve their original color and appearance wash after wash.
Our picks above will also serve as great ghillie bases. Learn how in our article on "how to make ghillie suits."
Criteria For Evaluation
Moving on, we'd like to introduce to you the main criteria we used for evaluating the best tactical pants.
Different pants come with specific characteristics, advantages, and disadvantages.
We wholeheartedly recommend you to consider the same things when looking for the best-fitting tactical pants.
Price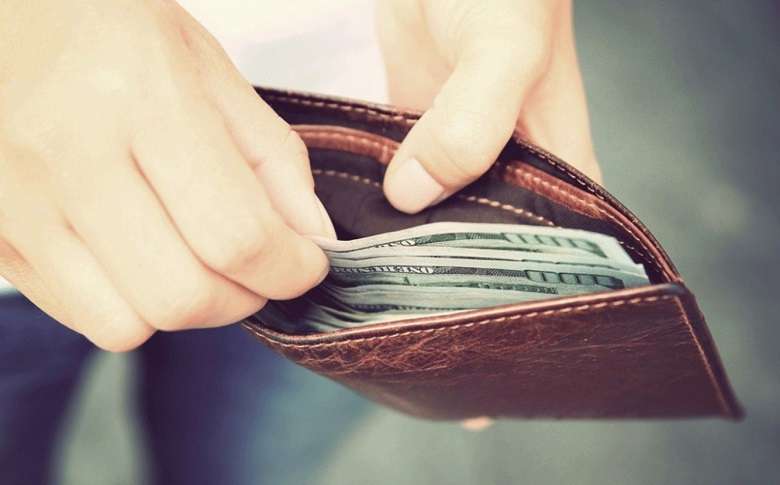 A pair of decent tactical pants is a significant investment. Still, there are some products that are more affordable than others.
That being said, we wanted to include different products that would be suitable for specific budgets.
Of course, the tactical pants that are on the more expensive side might be more durable.
This is why we believe them to be a long-term investment out of which you'll get plenty of use.
Still, this doesn't necessarily mean that the other, more convenient-priced items should be dismissed.
It's up to you to assess if the product is within your budget.
Durability
Tactical pants should be the definition of durability.
For example, the best tactical pants for cold weather should be both insulated and durable.
For the most part, tactical pants are worn in extreme outdoor conditions – this means that you are exposed to all the elements out there.
When it comes to cotton tactical pants, they won't be as better insulated as other materials due to their thickness.
That's because cotton is a thick fabric that attracts and absorbs moisture from fog, rain, or snow.
Hence, cotton tactical pants have a medium level of durability. Due to the reduced insulation they provide, they are better suited for warm environments.
On the other side, tactical pants that comprise polyester cotton balance moisture wicking and durability.
This translates into durability. Nevertheless, they might not keep you warm enough in the coldest days of the year.
Still, since they are water resistant, they won't absorb moisture, even if you're hiking in the heaviest downpours.
Tear Resistance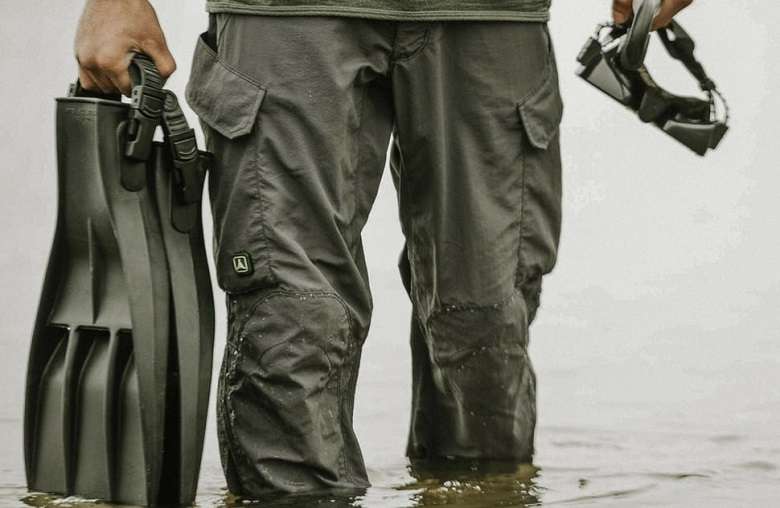 Another critical feature is the tear resistance of the pants. This has a lot to do with the material used by the manufacturer and not only.
As you've seen in our reviews, we mentioned that some models feature double or triple stitching, especially in the high stress areas.
Since tactical pants are created for tough conditions, it is only logical that they should be rip resistant. For example, they shouldn't rip in the case of a sudden, unexpected movement.
This is why many tactical pants feature an anti-rip fabric. What is more, some models are even reinforced in the knee, as they have knee pad pockets.
This way, they prevent the material from ripping in the areas in which that is most likely to happen.
Tactical Pants FAQ
Which One Are The Best?
This is a common question asked by those who are fairly new to the world of tactical pants.
Just so you know, we included products manufactured by the most reliable brands in the industry.
For example, 5.11 tactical is a brand that has become synonymous with reliability and top quality.
It is known to provide high-quality clothing and uniforms for law enforcement, military, and public safety personnel.
Hence, it has a broad collection of pants to choose from, depending on your budget and needs.
Another top manufacturer is Blackhawk.
The primary characteristic that differentiates Blackhawk lightweight tactical pants is the astounding number of bar-tacks on the pants.
A bar-tack is a specialized sewing stitch that reinforces the material, maximizing its durability and resistance.
Still, these are only some of the companies that offer the best products when it comes to tactical outwear.
La Police Gear is just as reliable, as well as Columbia and Propper.
TRU-SPEC tactical pants, for instance, are renowned for their classic designs and excellent craftsmanship.
How Is A Tactical Pant Different From My Favorite Pair Of Jeans?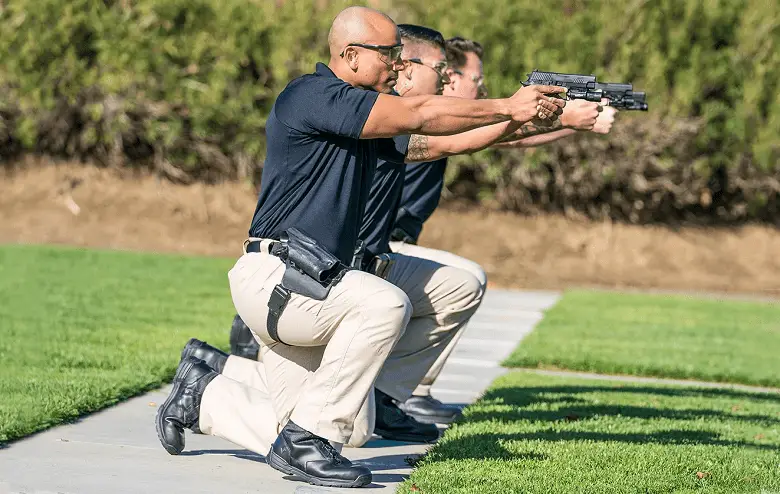 To start with, tactical pants are much more durable in comparison to jeans.
As we've noted beforehand, they resist wind, they don't absorb water, and they feature double or triple stitching that prevents ripping or other incidents.
In other words, tactical pants are much more resistant than other types of pants.
Concurrently, tactical pants have numerous uses, being created especially for high-stress environments.
Tactical pants feature a multitude of pockets, which can accommodate your gear and most important belongings.
On the opposite, jeans don't have numerous pockets, not to mention that they impair your freedom of movement.
Are Cargo Pants And Tactical Pants The Same?
No, cargo pants are different from tactical pants. Still, there are some similarities between the two that are worth noting.
Cargo pants are created, for the most part, for military personnel, featuring a loose cut design.
Similarly to tactical pants, cargo pants are engineered for tough, outdoor environments and activities.
Distinct from cargo pants, tactical pants are solid in color, being made of much more durable, resistant materials.
That being said, while tactical pants have some things in common with cargo pants, they still have some technical modifications.
Originally, tactical pants were created for mountaineers.
Is Teflon Coated Fabric Waterproof?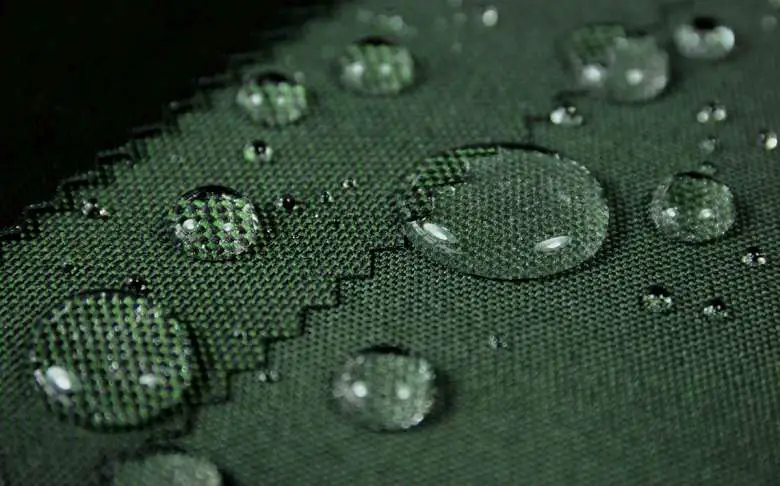 We've already pointed that some of the products presented beforehand feature Teflon coated fabric.
However, what is the real advantage of this fabric?
And, most importantly, it is truly waterproof?
This fabric protector is a coating that facilitates maximum protection to your clothing against stains, liquids, mud, etc.
At the same time, it doesn't impair the breathability and durability of the clothing.
Tactical pants that feature a Teflon coating will last much longer than their counterparts.
And, to answer your question, this coating has a waterproof effect on the fabric.
This meaning that it offers protection against spillages, rain, snow, and the list may go on.
In short, the Teflon fabric protector is an invisible shield that maximizes the durability of the pants.
Still, bear in mind that if you jump into a lake, your pants will inevitably get wet!
Are Tactical Pants Suitable For All Year Round Wearing?
For the most part, yes.
However, this will depend on the individual model of the pants. In other words, some pants are better suited for the winter season while others are better suited for summer.
Still, one way of deciding what would fit your needs is by assessing the material blend of the pants.
If the pants have a high percentage of polyester – say, higher than 65 percent – the breathability factor is diminished, meaning that they aren't suited for hot, humid environments.
On the other side, a pair of tactical pants featuring a balanced cotton and polyester blend can be worn throughout the year without any problem whatsoever.
What Should Your Priority Be When Choosing A Tactical Pant?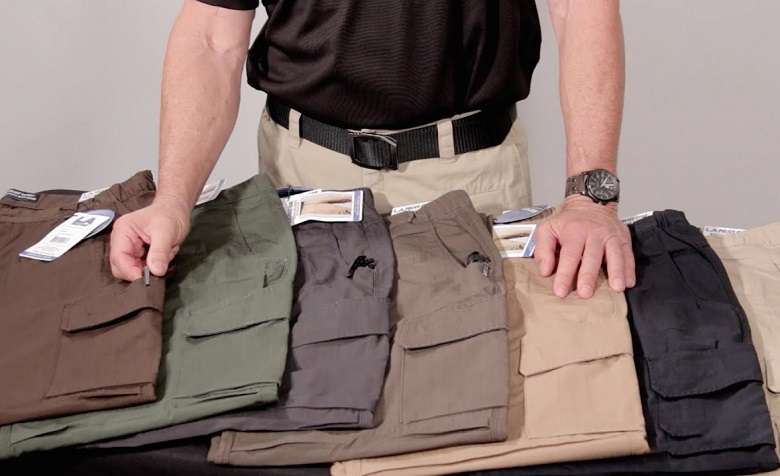 Tactical pants are all about feeling comfortable and at ease as you engage in your favorite outdoor activities.
This is why the pants should fit excellently, thus, optimizing your comfort round the clock.
It's as simple as this:
If the pants don't feel comfortable, you will no longer enjoy your work. Hence, comfort should be a priority.
This has a lot to do with the weight of the pants – a heavyweight pair of tactical pants might further impair your movement and comfort.
Durability is just as primordial.
Getting a pair of tactical pants that is likely to rip after a few uses doesn't make any sense, does it?
Why Should Tactical Pants Be Lightweight?
As we've already mentioned – comfort and weight go hand in hand.
Since we've established that your pants should feel comfortable, this means that the fabric should feel lightweight.
That is because a pair of heavy and bulky pants won't give you the freedom of movement you'd expect of the best tactical pants.
Final Thoughts
Our tactical pants buying guide has come to an end and we are confident that we've addressed the most common questions.
At the same time, feel free to choose any product on our list of recommendations – as the pants we reviewed for you are the best of the best.
Which one seems to appeal to you the most? Let us know!
Curious about Class 4 Weapons? Our informative guide has everything you need to know!
You Might Also Like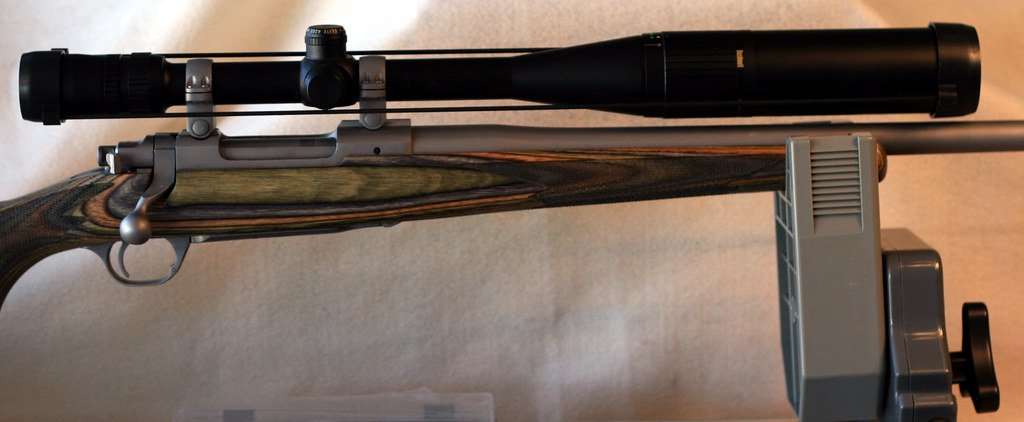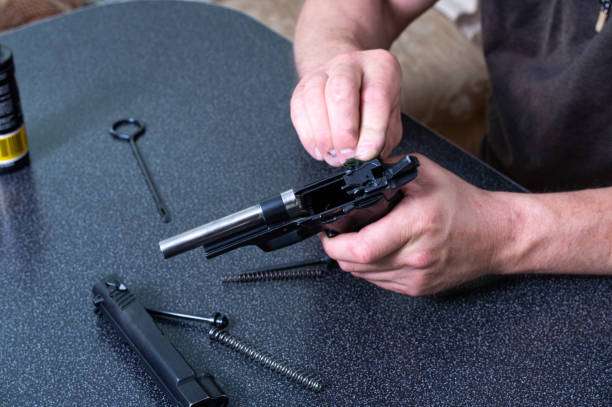 Last update on 2023-09-01 / Images from Amazon Product API