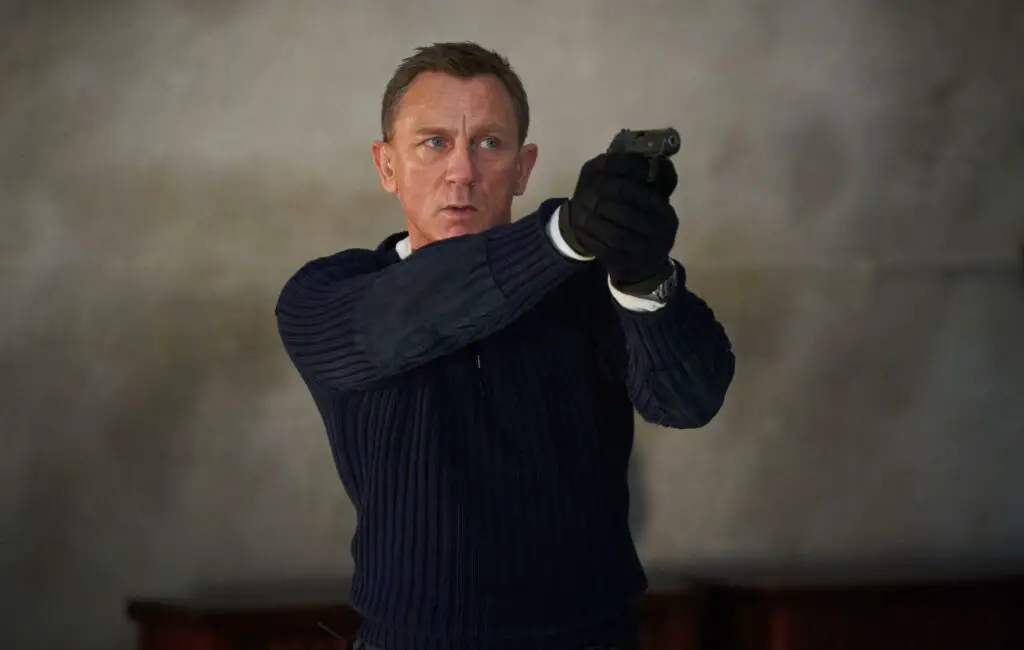 Few fictional characters are as synonymous with the world of espionage and action as James Bond. With a martini in one hand and a gun in the other, Bond epitomizes the suave yet deadly spy. In this article, we'll explore the guns used by 007 over the years, and where you can get them.
Who is James Bond?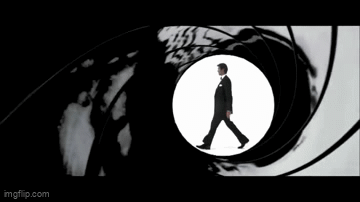 James Bond, also known as 007, is a fictional British secret service agent created by author Ian Fleming. Since his introduction in the novel "Casino Royale" in 1953, Bond has become a cultural icon. His adventures have been adapted into movies, making him one of the most recognizable characters in cinematic history. Bond's mix of sophistication, charisma, and lethal skills makes him a formidable and captivating figure. A significant part of his arsenal, both in the books and on screen, has been the array of firearms he uses.
Guns Used by 007: Pistols
When we talk about the weapons Bond uses, it's impossible not to think about the sleek and lethal pistols that have become synonymous with the character. Here are some of the most notable ones:
The Early Years: Bond and Beretta 418
In Ian Fleming's earlier novels, Bond's sidearm of choice was the Beretta 418. A small, easily concealable pistol, the Beretta 418 was a natural fit for a covert operative like Bond. Its sleek design and compact frame made it a favorite for concealed carry, and Bond used it to great effect in several of his early missions.
The Iconic Walther PPK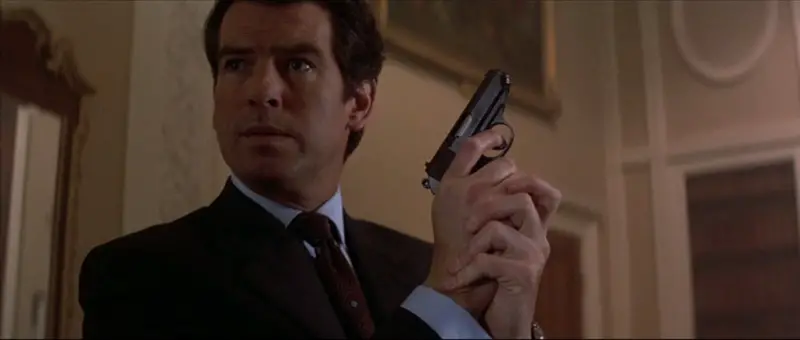 The transition from the Beretta to the Walther PPK is one that fans remember distinctly. The Walther PPK became 007's signature firearm and is arguably one of the most iconic guns in film history. Compact, stylish, and deadly, the Walther PPK has accompanied Bond on countless missions and has become as much a part of his identity as his tuxedo and Aston Martin. Its fame in the Bond series has made it a sought-after pistol in the real world, cementing its place in firearm lore.
FN Browning M1910
The FN Browning M1910, a classic semi-automatic pistol, is historically significant for its innovative design and reliability.
It appeared at the first official Bond film "Dr. No," 1962. Its compact frame and 7.65mm caliber made it a discreet yet effective tool (especially with a suppressor) for the suave superspy.
Walther P38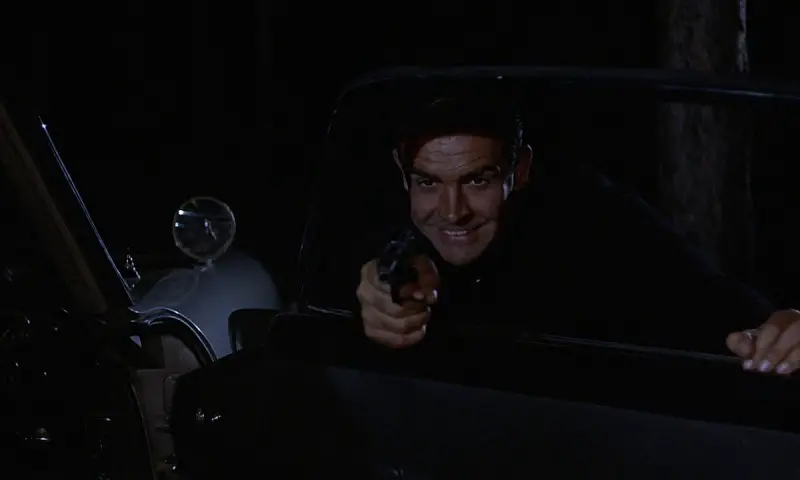 The P38 holds a unique space in firearm history. Known for its distinctive design and reliability, Bond wielded the P38 in situations that demanded a pistol with a larger capacity and a more significant presence than the PPK (Goldfinger, 1964).
Taurus 92 9mm
A more modern choice in Bond's collection, the Taurus 92 9mm offers a balance between firepower and ease of use. It was given to 007 by Felix Leiter at the beginning of "Licence to Kill" (1989).
Calico 9mm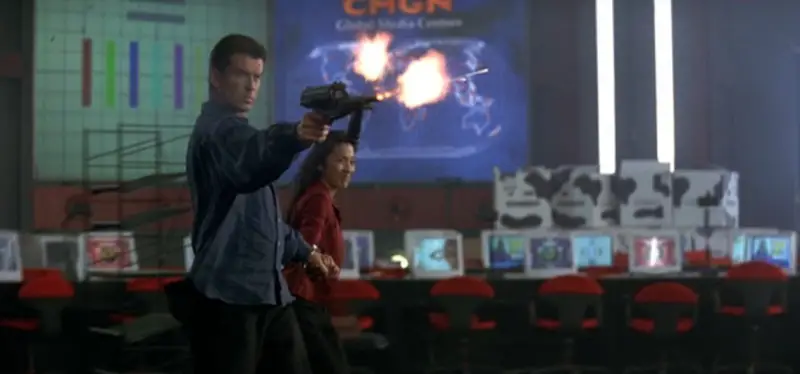 In "Tomorrow Never Dies" (1997), Bond uses the Calico 9mm while escaping Elliot Carver's Saigon HQ.
The Calico 9mm is a departure from the conventional, boasting a distinctive helical magazine that gives it an unparalleled ammunition capacity. This design not only provides Bond with prolonged fire without the need for frequent reloads but also lends a futuristic aesthetic to the gun.
Walther P99
Starting from "Tomorrow Never Dies" (1997), the Walther P99 became Bond's main sidearm for overt missions.
Boasting a polymer frame and a striker-fired mechanism, the P99 offers a blend of lightweight handling and precision shooting. Bond's adoption of the P99 during certain missions showcases his ability to keep up with the times, selecting weapons that offer the latest in reliability and functionality.
Smith & Wesson Model 10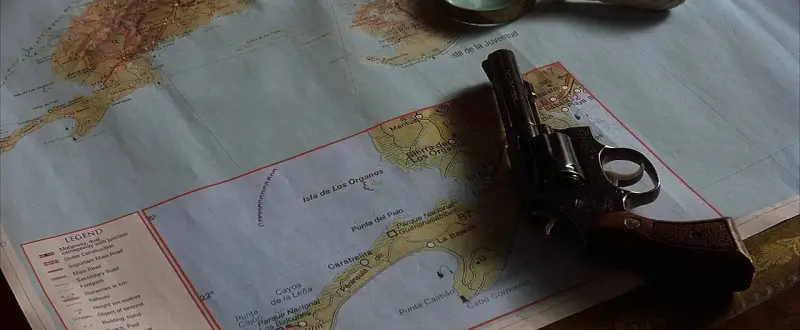 While in Cuba (Die Another Day, 2002), Bond borrows a Smith & Wesson Model 10 .38 Special revolver from an agent.
While it might lack the ammunition capacity of some semi-automatics, what the Model 10 offers is the confidence of a straightforward and proven firearm. When Bond wields this reliable revolver, it's a nod to traditionalism in the face of modern challenges.
Sig P210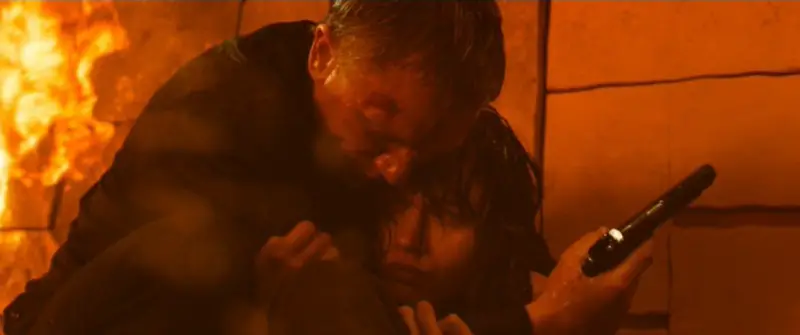 Originally designed for the Swiss Army, its reputation quickly grew, becoming a favorite among shooting enthusiasts and professionals alike. Bond used this in the burning hotel scene in "Quantum of Solace" (2008).
Glock 17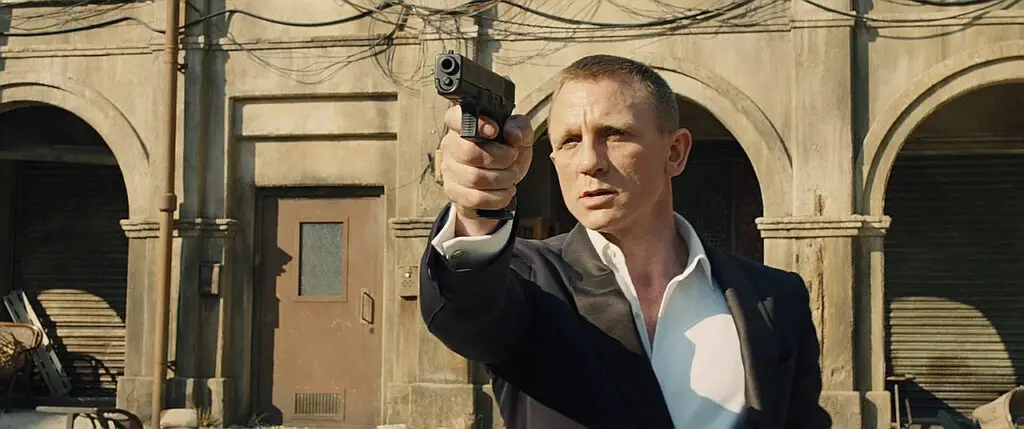 The choice of many law enforcement agencies around the world, the Glock 17 stands as a symbol of modern firepower and adaptability. With its polymer frame, the Glock 17 introduced a new era of firearms design, focusing on simplicity and efficiency.
Agent 007 used this gun briefly in "Skyfall" (2012).
Guns Used by 007: Sub-Machine Guns
Heckler & Koch MP5K (with PDW Folding Stock)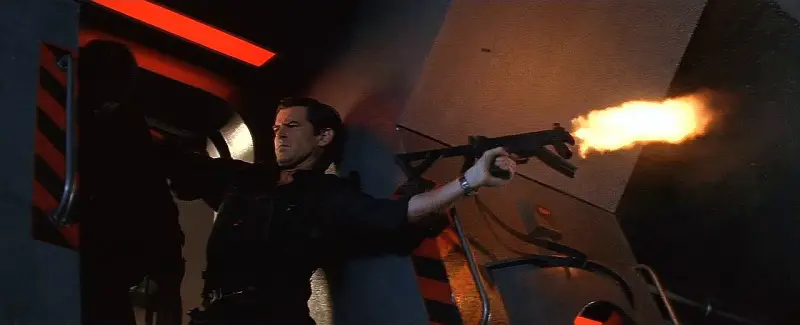 A compact variant of the renowned MP5 series, the Heckler & Koch MP5K is built for close-quarters combat. Its shortened barrel and overall length make it ideal for covert operations where mobility and rapid response are essential.
This was used by Bond during the final battle in "Tomorrow Never Dies."
Ingram MAC-10
If you remember the action-packed hovercraft chase, it was where Bond used the Ingram MAC-10.
Known for its impressive rate of fire, this compact sub-machine gun can unleash a hailstorm of bullets in a matter of seconds. Its distinctive silhouette, complete with a side-mounted magazine, has made it an icon in both real-world and cinematic firefights.
Heckler & Koch UMP-9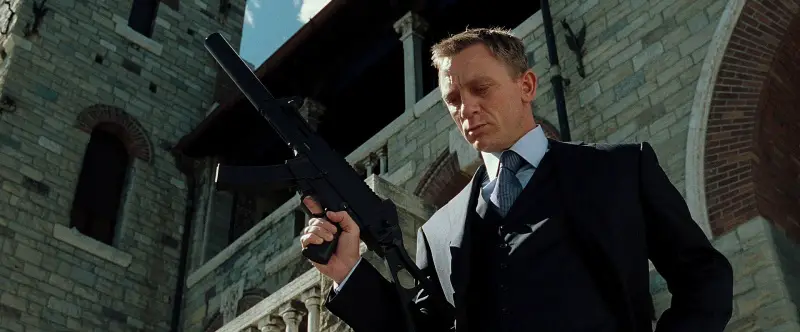 At the end of "Casino Royale" (2006), Agent 007 used the HK UMP-9 to shoot Mr. White while saying his epic line "The name's Bond. James Bond."
Designed as a successor to the MP5 series, the UMP-9 offers enhancements in ergonomics, modularity, and materials. Its polymer construction ensures durability while keeping the weapon lightweight.
Guns Used by 007: Rifles
Walther WA2000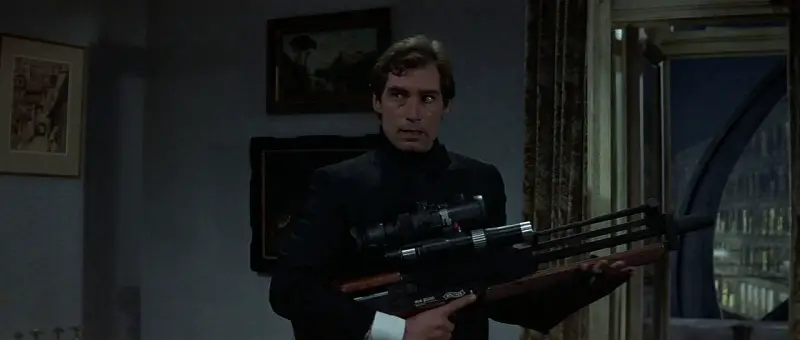 Developed with a specific purpose in mind—to excel in the demanding world of Olympic marksmanship—this rifle became renowned for its unparalleled accuracy. Its distinctive bullpup design ensures a compact profile without sacrificing barrel length, making it an ideal choice for covert operations requiring long-distance engagements.
James Bond used this rifle briefly in a shootout in the 1987 film "The Living Daylights."
Kalashnikov AKS-74u
A compact derivative of the iconic AK-74, the AKS-74u combines the legendary reliability of the Kalashnikov series with the adaptability of a carbine. Recognized by its shortened barrel and characteristic folding stock, this rifle is designed for operations where mobility is as crucial as firepower
In the 1995 film "GoldenEye," 007 used the AKS-74u while fighting off henchmen in St. Petersburg and while escaping Arkhangelsk.
Sterling AR180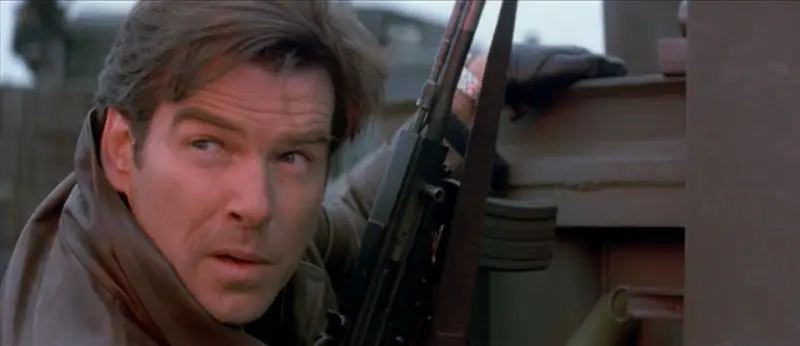 A lesser-known gem in the world of rifles, the Sterling AR180 offers a blend of functionality and innovation. With its unique gas system and stamped steel construction, the AR180 was designed as a more affordable yet equally capable counterpart to the AR15 platform. Its side-folding stock and adaptable design make it suitable for a variety of combat situations.
A modified and compact version of the Sterling AR180 was used by our favorite spy at the start of "Tomorrow Never Dies."
Accuracy International AW Sniper Rifle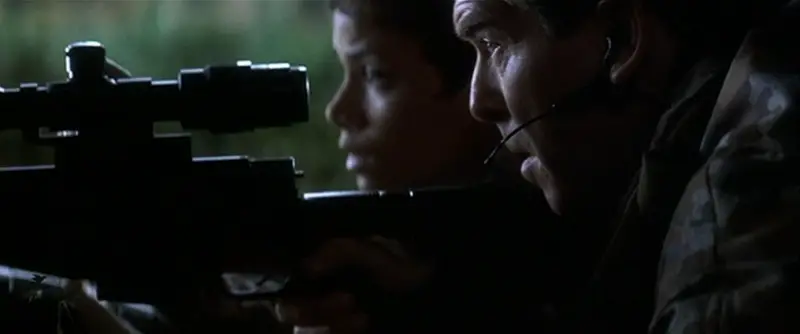 Precision, reliability, and adaptability come to mind when discussing the Accuracy International AW sniper rifle. Standing for "Arctic Warfare," this rifle was designed to function flawlessly even in the harshest of environments. With its bolt-action mechanism and modular design, the AW sniper rifle is favored by many elite military and police units around the world.
Bond used the AW sniper rifle in the epic North Korea infiltration scene (Die Another Day, 2002).
Heckler & Koch HK416
The Heckler & Koch HK416 incorporates the best of both worlds, merging the ergonomics of the AR-15 platform with the reliability of the gas piston system. Bond used the HK416 briefly to fight off a dozen of Silva's men in "Skyfall" 2012.
Glock 17 KPos Carbine
In the action-packed opening sequence of "Spectre" 2015, Bond used the Glock 17 KPos carbine to kill Gallo and some of Marco Sciarra's men.
This setup transforms the trusted Glock 17 pistol into a more versatile carbine configuration, providing added stability, range, and accuracy. Its compact design ensures mobility, making it a perfect choice for dynamic operations where adaptability is key.
Guns Used by 007: Bottomline
While James Bond is known for his wit, charm, and physical prowess, the guns he wields are an essential aspect of his persona. The evolution of guns used by 007 reflects the changing nature of the threats he faces and the world in which he operates. As we await the next installment of the Bond saga, one thing is certain: whichever gun he chooses, it'll be as stylish and deadly as the man himself.
If you also love the infamous dog-loving assassin Mr. Wick, the guns used in John Wick 4 is a must-read!