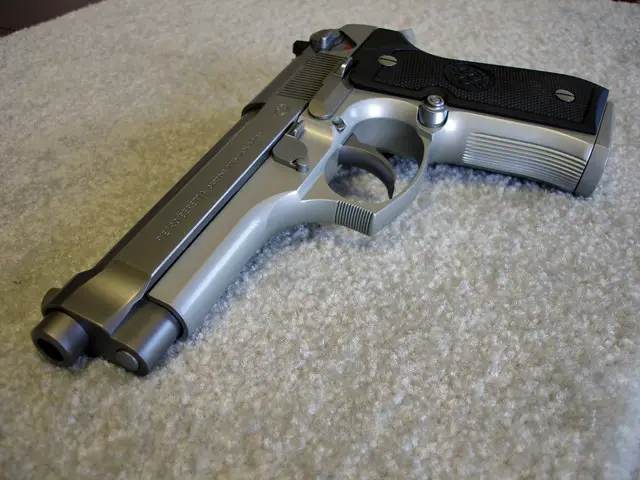 Beretta 92FS Upgrades
Who doesn't love the Beretta 92FS? And if you think you can't squeeze more from this already reliable pistol, think again! These Beretta 92FS upgrades will make yours ready for every handgun shooting application you can think of!
Beretta 92FS
The 92FS is one of the many variants of the Beretta 92, a semi-auto pistol designed in 1975. It's also known as Beretta M9.
The 92FS is chambered for the 9×19 Parabellum. It was proven to withstand extreme temperature, "salt water corrosion tests, repeated drops onto concrete, and being buried in sand, mud, and snow."
It's been the US Armed Forces service pistol since 1985.
The Best Beretta 92FS Upgrades
Installing these gun accessories to your Beretta 92FS will make it more functional than ever.
Red Dot Sights
Like with any other handgun, adding a red dot to your Beretta 92FS offers a wider field of view so you can acquire targets faster and get cleaner shots as well. 
A tritium-powered sight like the DXT2 from XS Sights comes with "proprietary photoluminescent Glow Dot that absorbs ambient light and glows in low light." It features a low profile design without anything unnecessary blocking your sight picture. The dots on the front and rear sights have different shapes to avoid confusion during challenging situations.
30-Round Magazine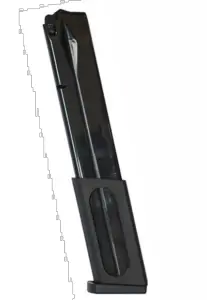 The 92FS comes with the standard 15-round magazine and most of the time that's more than enough. After all, it's much more than your typical single-stack gun.. But if you want to double your firepower and aren't worried about size, a 30-round magazine will go a long way. 
It's true, this isn't terribly practical.
But . . . it can definitely be fun!
Spring Kit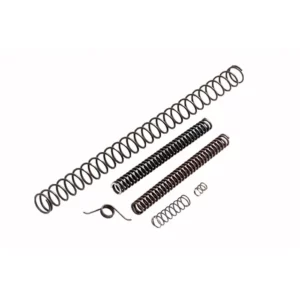 Upgrading to competition-rated springs will improve the performance of your 92FS. The Wilson Combat Combat Beretta 92 Chrome Silicon spring kit is perfect for that purpose and will serve you for a long time. These premium, chrome silicon steel recoil springs can survive taking a set even after regular compression cycles.
If you'd like to improve the feel of your trigger or have a smoother action for more accurate follow-up shots, consider this upgrade.
Laser Guide Rod
ArmaLaser TR20 Designed to fit Beretta 92 96 M9 92FS 96FS Red Laser...
Extremely bright 635nm Red Laser with grip activation. Just grasp pistol normally to turn laser on.
Will not fit variants with rail or 92X. Custom designed to fit Beretta 92, 96, M9, 92FS, 96FS.
635nm red laser, considerably brighter than 650nm lasers. Class 3R 635nm <5mW red laser.
Since the Beretta 92FS has been around for a while. Its features are not as modern as today's pistols. For instance, it doesn't have an accessory rail to mount a flashlight or a laser aiming aid. That's no longer a problem for the laser though, because we can now install a laser guide rod without making your 92FS bulky. 
Get a laser guide rod that's easy to install and offers easy adjustments. A convenient battery location will also be helpful so you won't have to readjust after changing batteries. You'd also want a laser guide with a touch sensor to turn the power on. This way, you don't have to push any power button and the laser remains on as long as you're holding the grip.
Threaded Barrel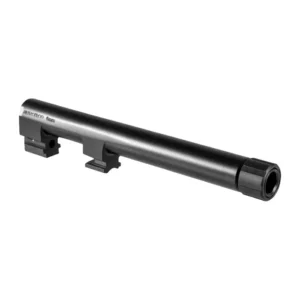 If you're looking to suppress your Beretta 92FS, you need to upgrade to a threaded barrel. Adding a suppressor to your 92FS will be an advantage during home defense scenarios. It will keep you from being disoriented from loud shots in close quarters without ear protection. And, it lowers the sound level for target practice too.
Conclusion
You don't have to install these accessories all at once. You can start with the most essential one and add the others once you need them or when you have extra money to spend.
Again, the Beretta 92FS is already reliable and accurate without these upgrades. They're just nice additions for more convenience and added functionality.
Last update on 2023-09-06 / Images from Amazon Product API