Best Overall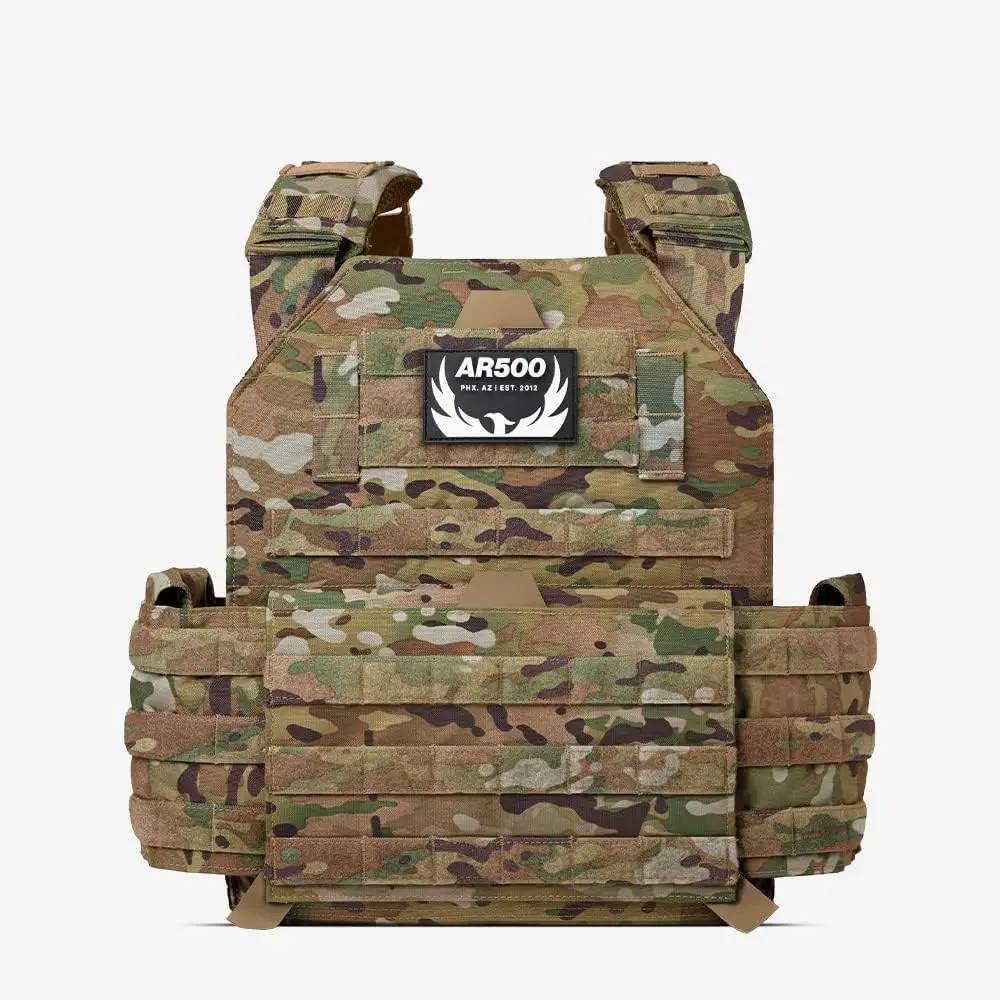 AR500 Armor Testudo Plate Carrier Gen 2
A standout piece of gear in the world of plate carriers.
Value: 9/10
Performance: 9/10
Cost: 8.5/10
Best on a Budget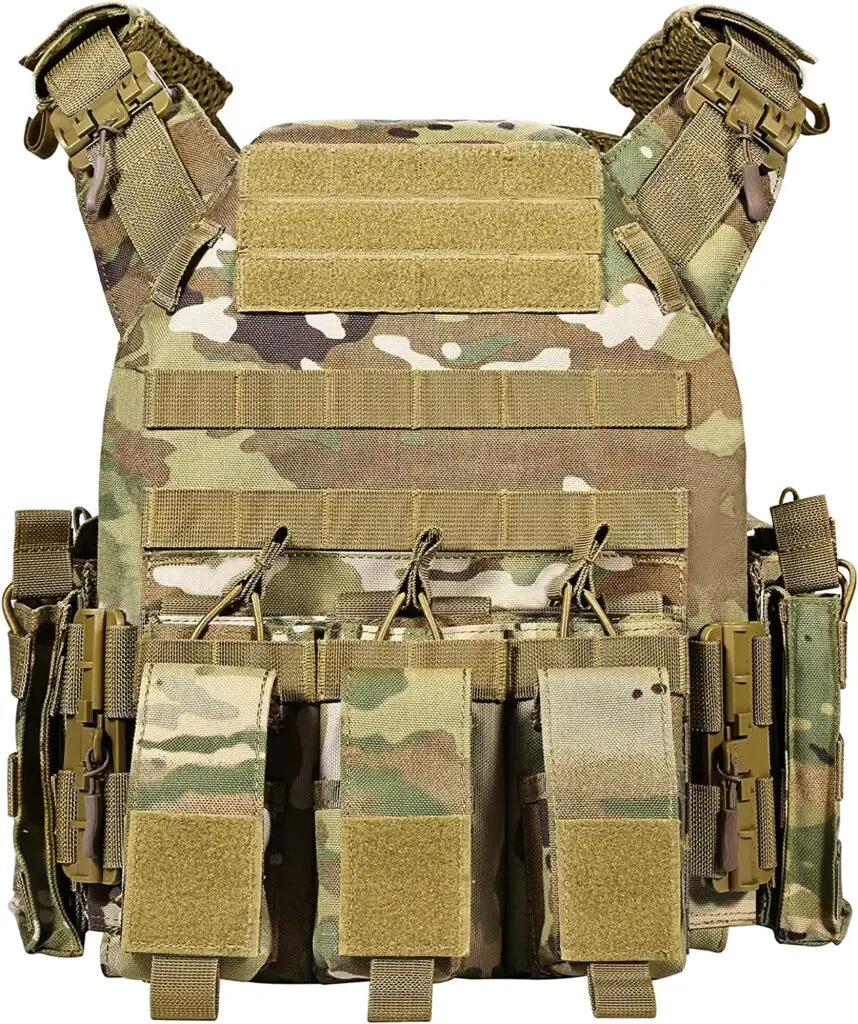 GloryFire Tactical Vest
Offers a great balance of price and performance.
Value: 9/10
Performance: 7/10
Cost: 9/10
Check Price
Best Lightweight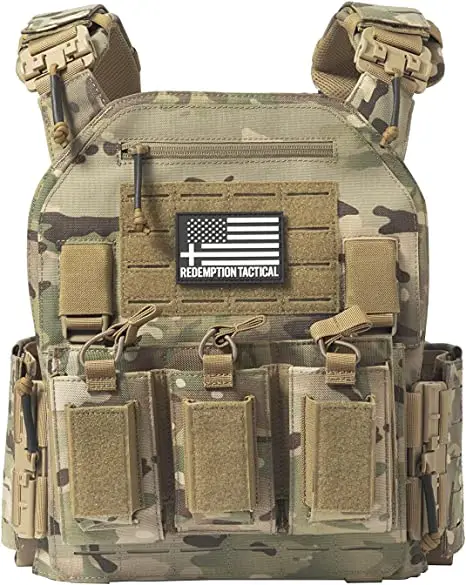 Crusader 2.0 Tactical Molle Buckles Vest
Lightweight yet sturdy.
Value: 8/10
Performance: 8.5/10
Cost: 8/10
Check Price
Looking to build out your tactical gear kit? Don't stop at pants! A plate carrier gives you next level protection that may literally save your life.
If you think choosing the perfect plate carrier is as simple as grabbing the first piece of armored awesomeness you see, you're in for a reality check, buddy! You might as well be picking out a new pair of dancing shoes, because the details matter. Strap in, folks, we're about to embark on an epic quest to unearth the best plate carriers out there!
Features to Consider When Choosing the Best Plate Carriers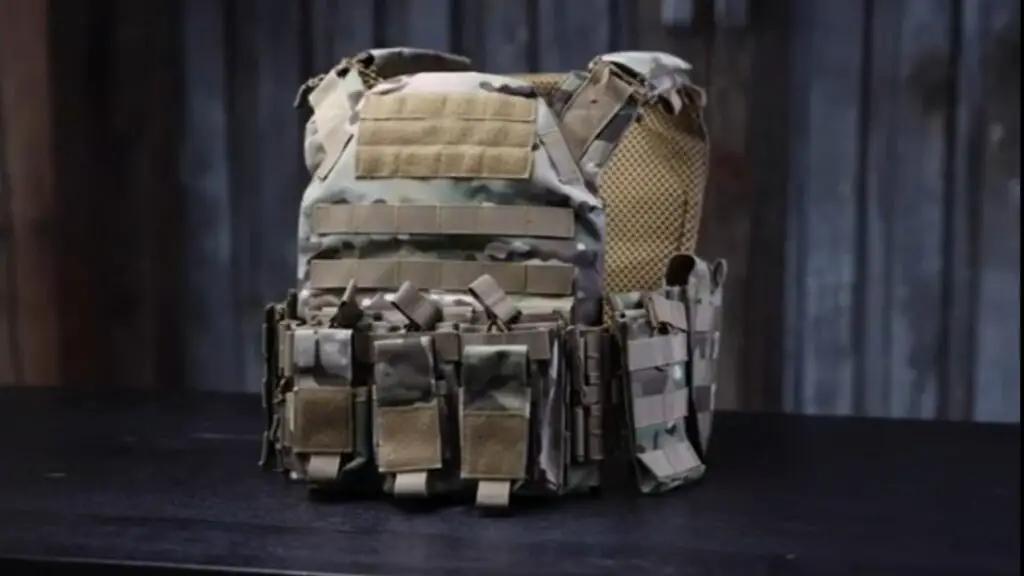 Before you start throwing your cash at the screen, let's chat about what you should be eyeballing in a top-notch plate carrier:
Material Quality
Think of it as the armor's own armor. A plate carrier with poor material quality is like bringing a water gun to a paintball fight. Just like buying other tactical gear, check for durability, water-resistance, and good stitching.
Comfort and Fitting
A plate carrier that doesn't fit is like an annoying in-law; it's just going to make you uncomfortable and want to escape. It should hug your body, not strangle it!
Weight
Choose a carrier that won't make you feel like a pack mule. Remember, you'll add the weight of the plates themselves, so be kind to your back and get a carrier that's sturdy but keeps your base weight down!
Minimalist or Accessories Heavy?
Do you like to travel light, or are you the Swiss Army knife type? Consider whether you want a simple plate carrier or one with more storage and attachment points than a kangaroo on steroids!
5 Best Plate Carriers
Ready to meet the contenders? Let's dive in:
Best Overall: AR500 Armor Testudo Plate Carrier Gen 2
The AR500 Armor Testudo Plate Carrier Gen 2 is a standout piece of shooting gear. It offers solid protection without compromising on comfort with its padded shoulder straps and its fully adjustable cummerbund ensure all-day wearability. It also boasts multiple pockets and MOLLE webbing that offer loads of storage and customization options. Plus it accommodates a variety of plate sizes for maximum flexibility. If Batman needed a plate carrier, this would be his pick!
Pros
Constructed from high-quality materials
One size fits all
Generous padding
What Customers Say
The materials used are of high quality, very sturdy product holds the chest plates very well and most of all it fits me perfectly.

HotSauce
I'm very happy with the vest so far. I'm a very large guy and I wish the Cumberbund was larger. Great budget option.

Jeffrey P.
Best on a Budget: GloryFire Tactical Vest
Ballin' on a budget? No problem! The GloryFire Tactical Vest offers a great balance of price and performance. 
With a full padding of breathable 3D mesh, these carrier vests provide all day comfort and keep you cool with proper air circulation. The soft shoulder pads are detachable and low profile, ensuring more protection and reduced load pressure through your shoulders. The GloryFire tactical vest features a map pouch, three modular well-constructed mag panels for your accessories, and MOLLE webbing attachment points for customization.
Pros
Affordable
Easy to wear and take off
Comes with one-year warranty
Adjustable shoulder strap and cummermund
Cons
It can be too big for those with smaller frame
Average-quality materials
Poor stitching
What Customers Say
I bought this as a gift for my grandson, and he loves it! It is of a very high quality and is extremely functional. He likes to camp and this is perfect for him.

Cinmotown
Looks presentable but seem poorly sewn. Fits level 3 plates easily. Overall great value for money.

Annally
Best Lightweight: Crusader 2.0 Tactical Molle Buckles Vest
Lightweight yet sturdy, the Crusader 2.0 is like the nimble ninja of plate carriers. Perfect for those who need speed and agility on their side. It features easy-to-access pockets and a stacked mag pouch so you can conveniently store three large magazines along the back row and 3 small magazines in the front. The Crusader 2.0 also sports quick-detach buckles (on the shoulders and waist) that guarantees speed in wearing it and taking it off. It also comes in a variety of sizes for different body frames.
Pros
Lightweight
Affordable
Comes with anti-sweat mesh pads
Comfortable
Cons
Poor stitching
Runs small; you might need to size up
What Customers Say
Good quality vest, feels comfortable with plates in it and there's lots of room for adjustment as well! I have 1 inch 10×12 plates and 6×8 side plates and they fit nice and snug with no problems.

Tyler
Use this for airsoft, everything is adjustable and it fits nice.

Marty Belton
Chase Tactical Modular Enhanced MEAC
The MEAC is all about customization. Its MOLLE webbing allows for numerous accessory attachments. Its design accommodates a range of armor plates. The MEAC comes with adjustable straps and a well-padded interior that provides top-notch comfort. Its sturdy build and durable materials ensure longevity.
All in all, the Chase Tactical Modular Enhanced MEAC is a dream come true for those wanting a personalized tactical setup.
Pros
Fully adjustable
Comes with a triple magazine front panel
Well padded
Cons
Expensive
Not for those who prefer simple setups
What Customers Say
This seems like a solid carrier. I believe it's made in the USA so that's a plus. Also this carrier is not bulky and heavy. Has great padding.

Anonymous
Would buy again. Padding is great and just an overall great plate carrier.

William
Eagle Sky Tactical Vest
The Eagle Sky Vest brings the thunder with a solid build and ample storage without breaking the bank. It comes with durable side straps and is made of 1000D industrial fabric and heavy duty PALS webbing. It's equipped with airflow panels constructed from breathable 3D mesh, that offers increased breathability and reduced friction, so you're comfortable and well-ventilated no matter the temperature.
Pros
Very affordable
Adjustable shoulder straps
Customizable
Made from breathable material
Plenty of pockets
Cons
Straps require two-handed operation
Runs small
What Customers Say
Overall I'm impressed with the construction, adjustability, and features. It seems well built and has a variety of accessories that come with it. Haven't tried putting plates in it yet but I believe it will hold up well. Overall very comfortable and customizable.

Mitch
This is the best airsoft purchase I have made since the start; it is already pre-equipped with everything you see; radio pouches, mag pouches, etc. It's durability is exactly what I needed and this was a steal.

Gregg
Our Key Takeaways
Navigating the world of plate carriers can be a jungle, but with the right guide (that's us!), you'll come out the other side with a plate carrier that has your back, front, and sides! Whether you're a budget buyer, a minimalist mover, or a pack-it-all punter, there's a plate carrier waiting to be your body's new best friend. Now, go forth and armor up, friends!
Last update on 2023-09-27 / Images from Amazon Product API