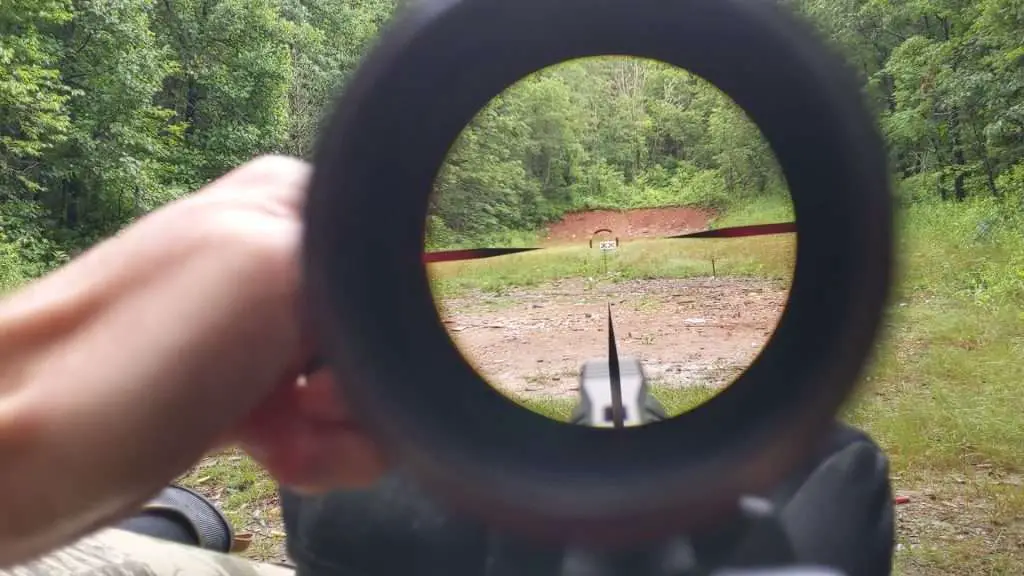 What's the simplest and most effective method to improve accuracy – sighting in your scope properly, of course! Learn how to sight in a red dot scope without shooting from this concise guide!
How to Sight in a Red Dot Scope Without Shooting
Before sighting in your riflescope, check that it's mounted properly and snugly. 
The Tools
Boresighting involves aligning the scope reticle with your gun barrel's true center (bore axis). These methods allow you to sight in without wasting precious ammunition.
Laser Boresighter
A laser boresighter projects a dot on the target through a laser diode. This allows you to easily align your scope's dot or crosshairs with your target. It works similarly to a laser pointer.
Experienced shooters recommend boresighters because of their efficiency and ease of use. Plus, this tool has minimal parallax, so you can adjust your gun without displacing its alignment. 
Optical Boresighter
The optical boresighter works like its laser counterpart, but without the laser diode. Like its laser counterpart, it's screwed at the tip of the firearm's barrel. You can see the red dot through the lens grid. Then adjust the crosshairs to align the target with your scope.
The Process
Now that you know each tool, it's time to learn the entire sighting in process.
Boresight Your Weapon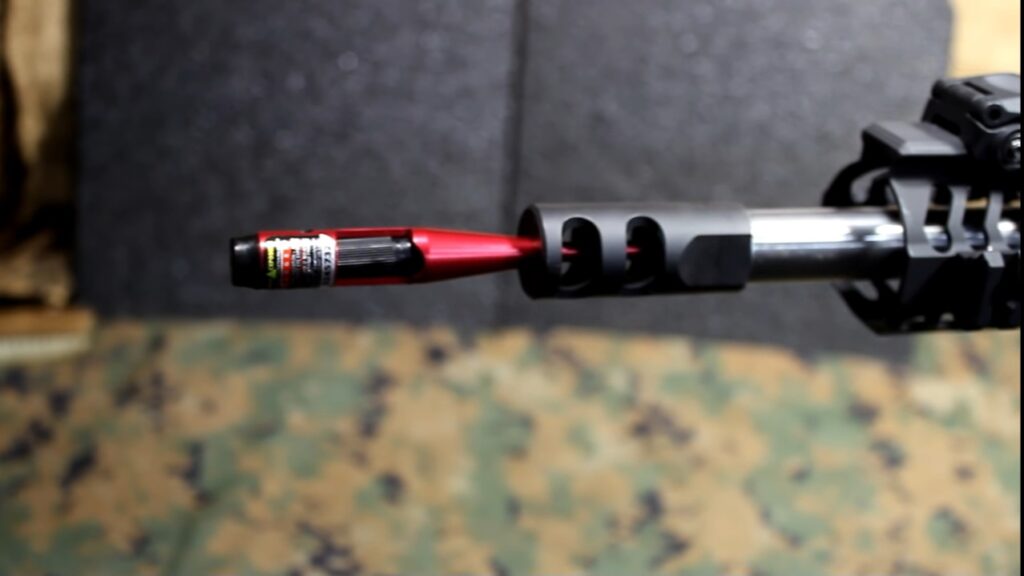 After deciding on your starting range, mount your rifle on the shooting bench or any platform of your choosing. After which, you can boresight your weapon to have more accurate initial shots through your preferred boresighter. Here's how:
If you'll be using laser boresighters, they come with a set of adapters that's attached to the boresighter's tip to tighten the beam. Screw in the one that's compatible with the caliber you're shooting.
Attach the boresighter to your firearm's muzzle.
Switch on the boresighter.
Use a daylight laser target or any standard target. Place the beam on the center of the target and bring down your scope's reticle to the same spot. You're now zeroed at 25 yards.
[This is for a daylight laser target with grids in one-inch increments.] For example, if you want your scope zeroed at a hundred yards, position your scope's reticle 2 grids above the center dot for the average caliber. You can look up detailed load data for your cartridge to refine that estimate.
It's very important that you're comfortable with your shooting position to avoid sprain and muscle pain especially if you'll be practicing for hours. Here a few additional pointers every time you zero a scope:
Don't forget to remove the boresighter before firing.
[Optional] You can use a bench rest (or sandbags or a gun vise) for more stability.
Make sure your cheek is touching your firearm. 
Avoid moving your head and your firearm, especially while adjusting your optic.
Wear eye and ear protection. 
Conclusion
There you have it – the quickest ways to sight in your red dot scope without firing! These methods will save you plenty of money on ammo and leave more time to practice shooting, but you'll still need to confirm your point of impact and refine for precision targeting afterwards.

If you prefer red dots, knowing how to sight in a red dot sight is key to increased accuracy!
Last update on 2023-11-13 / Images from Amazon Product API