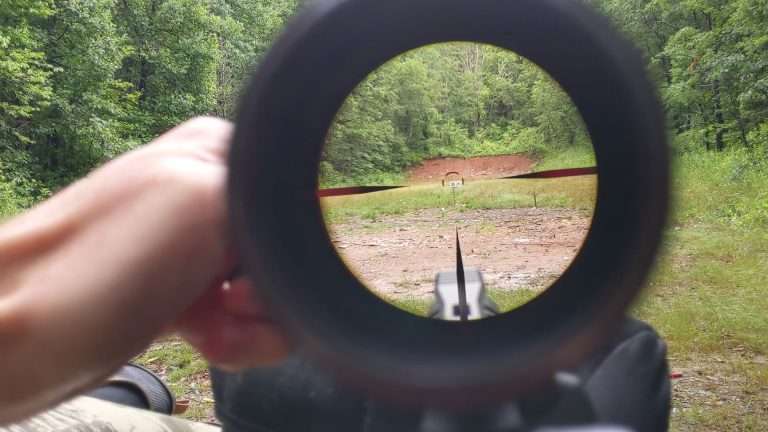 Proper sighting in is key for a scope to work at its best. Wanna learn how to zero a scope as quickly as possible? Our method is short and precise.
Let's get right to it so you can spend more time at the range!
Things to Consider Before Zeroing Your Scope
We know you're excited, but you can't just sight in your scope right away. You have to check every single factor that might prevent your optic from maintaining zero and we listed them below for you.
Scope Installation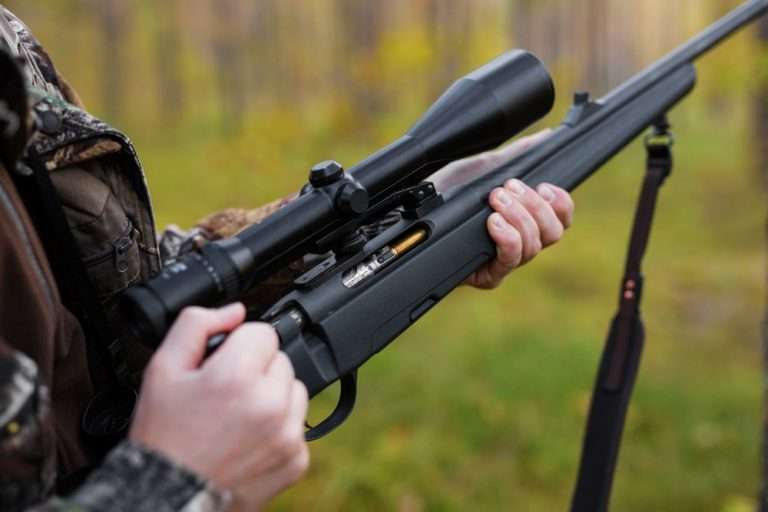 A poorly installed and shaky scope is a useless scope – might as well unmount it and shoot with your naked eye. If it's your first time installing a scope, or if it's a different model from your previous one, read the instruction manual carefully or seek help from an expert. You can also search for helpful videos online.
Scope Mount
Most scopes come with mounts, but if yours didn't come with one, look for a brand that's compatible with your scope, else your purchase will be a waste. It's better to buy your scope and mount at the same store and at the same time so you can have them fitted and installed. If you prefer buying online, then do proper research and buy from authorized shops only.
Boresighter
A boresighter helps in aligning your target and your gun barrel's true center or bore axis. It's the perfect tool if you want to sight in a red dot scope without shooting.
You can use a collimator that's attached to the muzzle through a bore-diameter arbor and then projects a grid pattern to the sight picture. You can also use a laser boresighter, which creates a red dot on the target for easier zeroing in.
Sale
Bestseller No. 1
EZshoot BoreSighter Bore Sight Kit with Button Switch for 0.177 to...
Improve Accuracy: Laser bore sight emit a straight red laser beam, providing a precise reference for zeroing in on your target.
Applied More Model: Upgrade 9 bore adapters in set, the laser bore sight can be applied to all .177-.54 caliber rifles and pistols.
Push Button Switch: Upgrade bore sight add push button switch function, control it conveniently.
Bestseller No. 2
Professional Laser Bore Sight Kit Multiple Caliber, Upgraded Green...
✹[Aluminum Material+ Exquisite Workmanship] OWLSHOOT laser bore sighter Using high-end aluminum alloy with exquisite
✹[30 Adapters Fit For More Models]Containing 30 adapters, Owlshoot Green bore sighting laser with multiple caliber can perfectly fit any .17-.78 caliber, rifles, pistols, handguns shotgun and scope....
✹[High Power Laser Beam + Precise Accuracy ] it projects a strong Green laser sight , enables you to target clearly and accurately in any weather condition even in intense sunlight or low visibility...
Sale
Bestseller No. 3
SiteLite Ultra Mag Green Laser Professional Boresighter
Guaranteed superior accuracy with a lifetime warranty
Fits all calibers from .22 to .50 cal. plus 20 & 12 ga. Shotguns
Includes the SiteLite BTS program to printout a laser boresighting target for you specific rifle and ammo
Target
Make sure your target is just the right size and that it's stable and is properly positioned at your desired distance. You don't have to splurge on a shooting target, you can make your own at home. Here's a video on how to make a DIY shooting target.
Rifle Position on the Shooting Bench
Your rifle's position on the shooting bench (if you're using one) is a big factor in accuracy. Position your rifle so that it stays stable all throughout your shooting practice, no matter how tough the recoil is. The type of zeroing-in that makes use of a shooting platform is called Supported Sighting In. There are commercially available shooting benches that you can look up. But if you're a handy guy (or gal), you can make one yourself.
Aside from your weapon's steady position, your posture also plays a major role. You won't be able to perform your best if you're not comfortable with your stance.
And above all, everything needs to be repeatable! Learning to hold and fire the weapon the same way every time is key to next-level accuracy!
How to Zero a Scope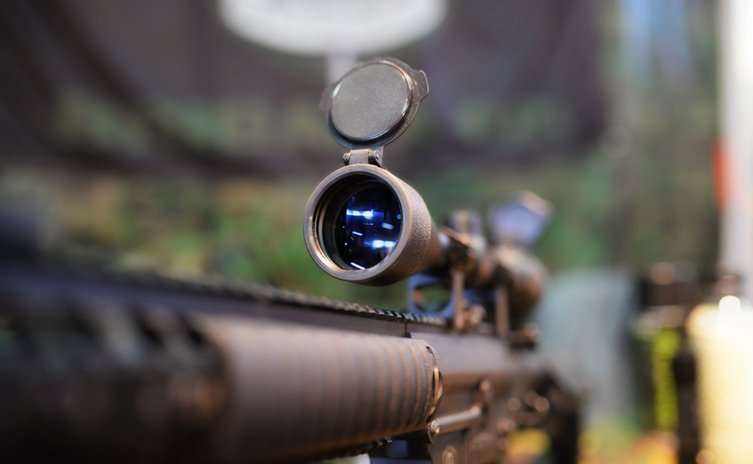 Step 1: Determine Your Starting Range
After you've set up your rifle on the shooting bench (if you'll be using one), do an estimate of how far away you'll be placing your target from the bench.
Your starting range depends on your cartridge and expected target range. If you've been shooting for a while, you should already know what to do. But if you're a beginner, remember that the ideal zeroing-in distance for pistols is 15 yards and 50-100 yards for rifles.
Step 2: Boresight your Weapon (Optional)
An optical or laser boresighter can get you close without even firing a round, which comes in handy when ammo is so expensive! It's up to you if you want to use one or not.
Step 3: Fire a Few Rounds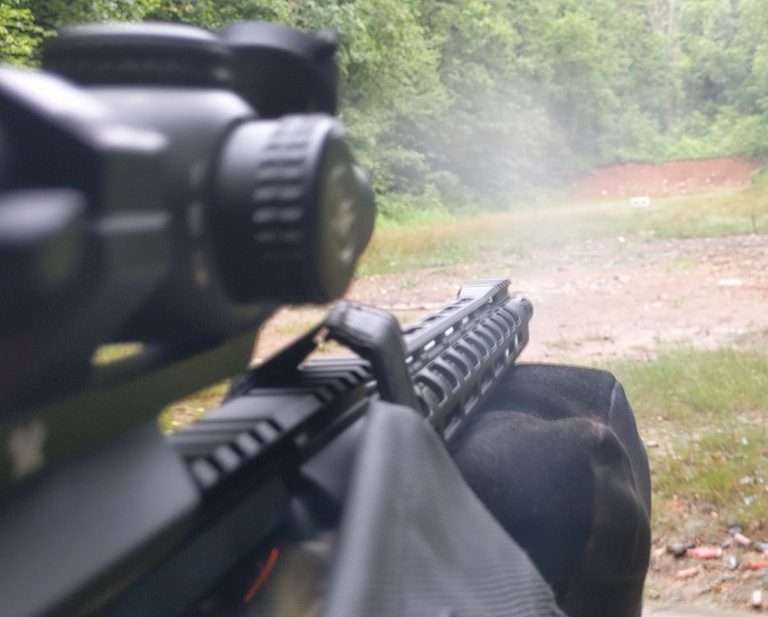 Here comes the part you've been waiting for! We know 'coz it's also our favorite part, LOL. Now that everything is set, it's time to fire a few rounds. Remember to take your time to control your breathing and make accurate shots, the whole process depends on it!
Step 4: Adjust the Scope so the Group's Center Matches the Point of Aim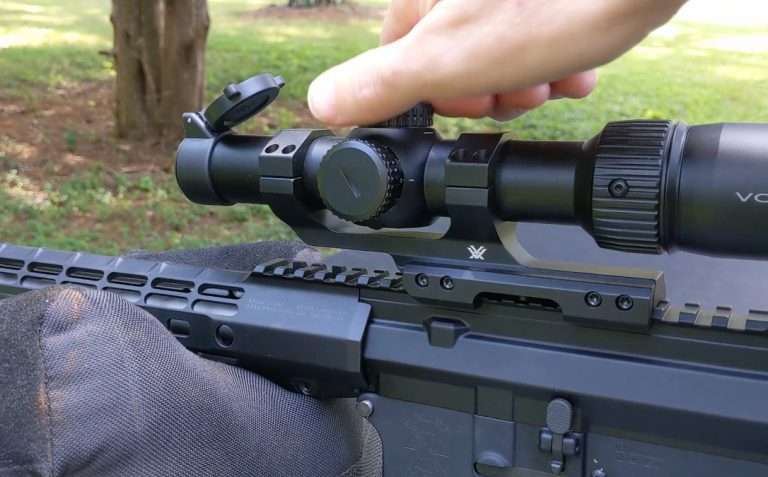 After firing a few rounds, check where your shots landed. If you hit the bullseye, good for you! Carry on! But if your shots are way off, then adjust your reticle relative to the center of your group.
Step 5: Repeat Until Satisfied with the Accuracy
Repeat steps 3 and 4 until you've achieved your desired accuracy. Keep in mind that beginners rarely get it on the first try, and that's fine! Just keep trying and practicing and you'll become an expert in no time!
Conclusion
Like most shooting enthusiasts and hunters, you'll be relying a lot on your scope in extending your shooting range and improving your accuracy. Remember, even the best military scope can't help you if it's not zeroed properly. Make sure to follow our tips above and you'll be shooting tighter groups after just a few trips to the range.
If you haven't bought one yet, here's our comprehensive guide on how to choose a rifle scope.
Last update on 2023-09-09 / Images from Amazon Product API