Our Top Picks
Best Overall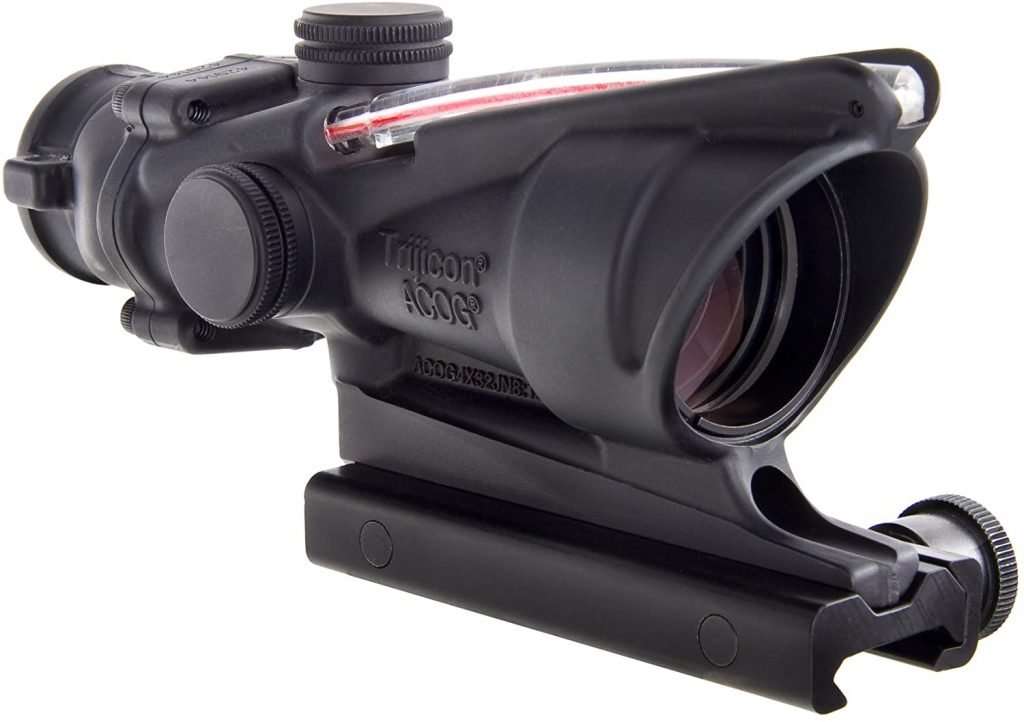 Trijicon ACOG Riflescope
This scope guarantees superior performance in combat.
Check Price
Best Budget Scope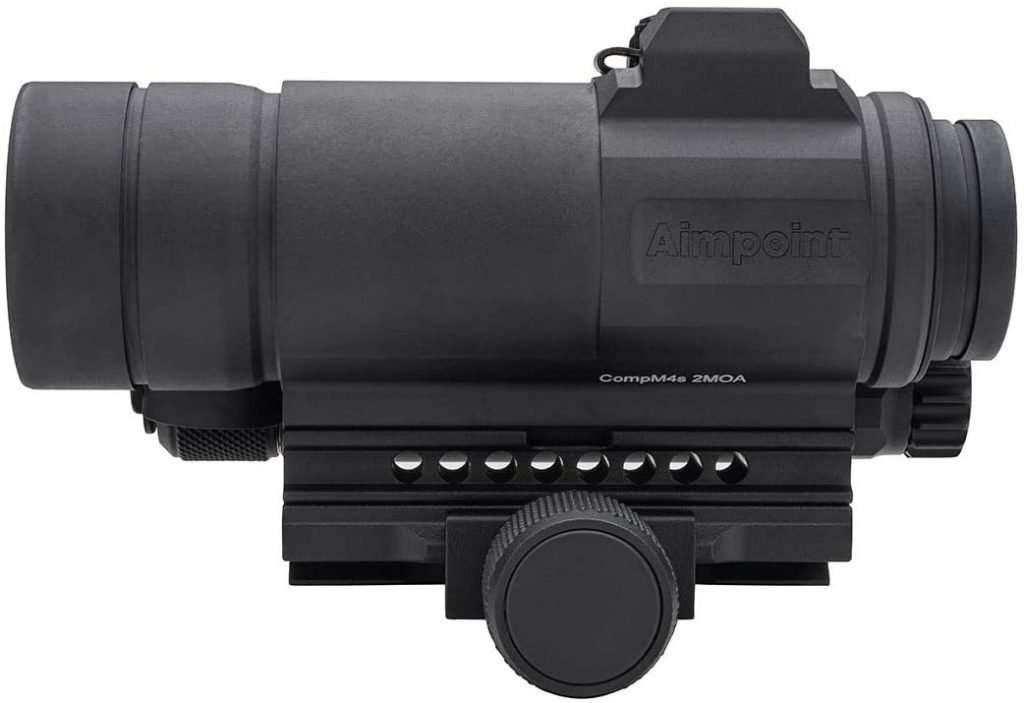 Aimpoint CompM4s Red Dot Reflex Sight
This affordable scope will never let you down.
Check Price
Best Holographic Sight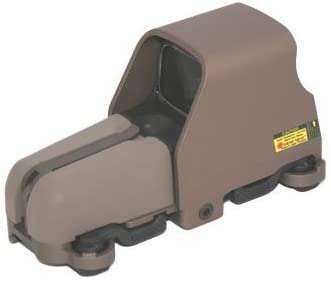 EOTECH 553.A65TAN Military Holographic Weapon Sight
This holographic sight is perfect for day-to-night use.
Check Price
Military scopes are the most efficient and durable scopes ever manufactured. That's why most serious gun enthusiasts depend on these tactical scopes for lifelong reliability. If you want to replace your current scope with a military one, make sure that you're choosing the best. How do you know which one's the best? We're glad you asked! No need to go anywhere else because this article's got all the best military scopes this year!
Comparison of the 5 Best Military Scopes
If you've got no time, here's a summary of our top choices.
How We Choose + Our Must-Have Features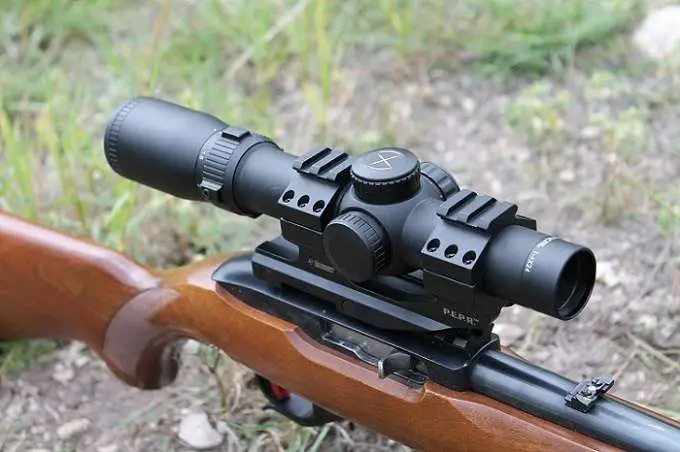 Yes, military scopes are the best. But picking one that stands out can be overwhelming, so we listed these features to help you decide.
Magnification
Magnification is one of the most crucial factors to consider when choosing a scope. You should decide on whether you're be shooting at short, medium, or long ranges. Or if you want a scope with variable power or a fixed one. You may start shooting at 100 to 200 yards but once you gain experience, you'll be able to shoot as far as 1000 yards with the help of the right scope, so consider this carefully.
If you're looking for low-power variable optics, here's an article with our top picks.
Optical Quality
A scope is almost useless if you can't see clearly through fog or rain. So pick a scope that's resistant to those factors and other elements that may affect your sight.
It's also best to get a scope with lens coatings for improved light transmission and protection against glare. It would also be great if your scope has generous eye relief. Parallax adjustment is also a great bonus.
Finally, choose a scope with a reticle type that you're most comfortable with. This will help you acquire targets quickly.
Material/Durability
If you'll be shooting regularly, your scope should be able to survive the daily wear and tear. It should be able to withstand strong recoils and shocks from accidental drops. Durable scopes are made from aircraft-grade aluminum, its equivalent, or greater.
Price
Tactical scopes cost more than standard riflescopes, but as many gun enthusiasts say, these scopes are worth every penny. But if you have limited funds, the ever-reliable Aimpoint CompM4 Sight will surely fit your budget.
If you're cost-conscious and don't want to spend too much on a rifle scope, we've got the most reliable scopes under $500 and the best scopes under $300. If you prefer Vortex scopes, we've reviewed the best ones here.
Best Overall: Trijicon ACOG Riflescope
The Trijicon Advanced Combat Optical Gunsight (ACOG) has been used by the military since 1989. It's incredibly popular across the shooting sports industry and was truly revolutionary at the time. Countless reviews on other optics blogs attest to that. 
The Trijicon ACOG delivers optical clarity like no other. A purchase of one million scopes by the US military guarantees that.
This scope's power comes from tritium and fiber optics so no battery is needed.
Its reticle is designed so that you can sight in with both your eyes open, giving you full awareness of every situation. This illuminated reticle have also become the US Special Forces "solution to close quarter battle scenarios" in the Middle East ("The History of the Legendary ACOG®").
This scope is also constructed from durable aluminum alloy that's been proven to survive impact and drop tests, as well as harshest weather conditions.
If you need a reliable scope and don't mind a short eye relief, the Trijicon ACOG is a worthy investment.
Pros
Compatible with multiple calibers
Battery-free illumination
Waterproof, shockprrof, fog proof
Cons
Short eye relief
It's a little expensive
What Customers Say
"As good as the hype suggests. Great glass quality that cannot be matched with budget optics. To fully appreciate an ACOG you have to have the understanding that it is not simply a red dot or variable magnification optic, with a proper understanding of what it is/isn't you will love it. Like most things, it may take practice and training to become proficient with it's operation. Trijicon's battle proven reputation speaks for itself."
"Great optic if you don't require a longer eye relief, 1.5″ eye relief sucks especially for quick follow up shots."
Best Budget Scope: Aimpoint CompM4s Red Dot Reflex Sight
The Aimpoint CompM4 Red Dot Sight is another powerful scope trusted by the US Army and gun enthusiasts around the world.
This scope provides the same optical performance as other brands but at a more affordable price!
Its components are designed and tested in compliance with US Military specifications, so you can be sure of its durability.
The Aimpoint CompM4s is powered by an AA battery that can last up to 8 years of constant use.
It also comes with the Aimpoint QRP2 Rail Grabber mount and a removable spacer for quick and easy height adjustment anytime.
Pros
Affordable
8 years battery life
Easy to mount
Chemical-resistant
Cons
No variable magnification
What Customers Say
"You can spend money on several cheaply priced low-quality optics which won't last long or hold up to stress and abuse, or you can just suck it up and buy an Aimpoint. Ultimately, it's just a red dot, BUT the Comp M4 (aka the M68 CCO) has been the U.S. Army's standard optic for a long time and for good reason. I had one on my M4 in Afghanistan and the reports of quality and its ability to take abuse were all true. It's a simple, basic and extremely well built optic that I know I can absolutely depend on in any circumstance, so ultimately, it's worth every penny."
"Extremely rugged, I purchased this on a whim after a deployed Army buddy sent me a picture of their Comp M4 (non S version) on their rifle. Was easy to zero and shoots very well even though I admittedly am NOT a great shot by any means. I prefer this version with the battery mounted low however I have used a friends normal version (non S) and it does not obscure vision or negatively affect anything. I purchased flip up caps for mine and am very satisfied with it.
I've had friends buy cheap optics and regret it so I shelled out for this and judging by the quality I wholeheartedly believe it will outlive the the gun it is attached to."
Best Holographic Sight: EOTECH 553.A65TAN Military Holographic Weapon Sight
EOTech has been the US Special Operations Forces' holographic sights and magnified field optics supplier for two decades ("EOTECH AWARDED USSOCOM CLOSE-QUARTER COMBAT OPTIC"). This proves how that EOTech products are reliable and durable enough to survive war.
The 553 Holographic Sight for one, is equipped with state-of-the-art optics technology. That's why it's used not only by the US military, but also numerous law enforcement agencies worldwide.
This holographic weapon sight is manufactured based on USSOCOM standards, so it's sure to deliver military-level performance.
Pros
Waterproof, shockproof
Night Vision Compatible
Unlimited eye relief
Dual quick-release throw levers
Cons
No memory of previous setting
What Customers Say
"Well worth the price. Very nice optics"
"I love this sight… bought it to prepare for Afghanistan then took it with me… No issues what so ever… Configured to co-witness in the lower third… Batteries last a long time (I replace bi annually) This sight can take a beating… a great benefit to this sight is the built in attachment system that is rock steady(not saying It's not wired down). the one thing I don't like is that when you shut it down it will not remember the setting that you used last time…"
Sig Sauer SOT61231 Tango6T Riflescope
Our next pick is also used by the US Army, not just for the Special Forces but also for the Squad Designated Marksman Rifle System.
The Sig Sauer Tango6T is also great for hunting and 3 Gun Competitions.
This incredible scope is engineered for the most common MSR/AR and bolt action platforms. Talk about versatility, right?
Not only that, the Tango6T also features advanced fiber optic technology for unparalleled image quality and light transmission like no other.
Pros
Unlimited lifetime guarantee
Waterproof and fog proof
Night Vision Illuminated reticle settings
Fast Focus Eyepiece
Cons
What Customers Say
"Some of the best glass I've ever used. Love the MOTAC(auto on/off function). Comes with a well built Throw lever. The dial has fiber optics to see them easily! Made by LOW(if you know optics you know them)."
"The finish on it looks really nice in person and the thing looks cool on my rifle which we all know is more important than actual functionality. That's not to say it's functionality is diminished though – it does everything it should do and looks cool doing it. I would say this thing is comparable to the Razor and I doubt anyone could tell the difference between the two when looking through each one. It's a solid optic with clear glass, nice eye relief, and the FDE finish is awesome."
Elcan SpecterDR Dual Role 1-4x Optical Sight
Last but not least is the Elcan Specter DR Optical Sight. This versatile scope is trusted by the US army rangers and Special Forces.
The Elcan Specter DR is built tough and is designed for combat. It's made from hard-anodized aluminum that resistant to corrosive elements.
This sight features a dual field of view for superior optical efficiency. It allows you to switch from a 4x magnified sight to a 1x CQB sight with a simple throw of a lever.
That's also why the Elcan Specter works best for close quarter battles and mid-range situations.
Pros
Dual field of view
Lightweight
Long battery life
Cons
Short eye relief
It's a little expensive
What Customers Say
"I have used the Elcan Spectre in the past and there is a reason it is routinely used by our military."
"Great optic, bomb proof, super clear glass, easy to use up close and at distance. Weight is not really an issue. It gives you the versatility of having an AOCG and a CCO in one optic. Really worth the money"
Final Thoughts
There you have it, if you want to shoot or hunt "military style," these tactical scopes will do the job. If you want a scope that will get you to the top of a 3-gun competition, we've got that too!
Do you find muzzleloaders interesting? Know more about them and which scope works best for muzzleloaders in this article!
On a budget? These rifle scopes get the job done for under $200!
Looking to mount a scope on your shotgun? Our article on the best shotgun scopes should help!
You Might Also Like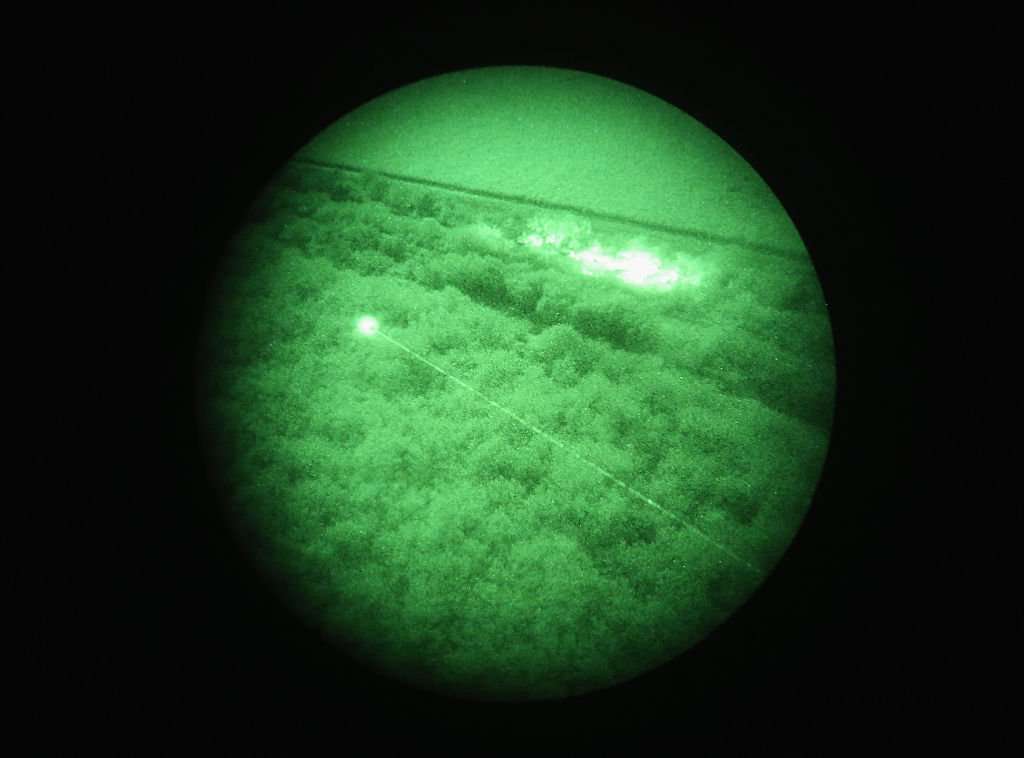 Last update on 2023-09-24 / Images from Amazon Product API