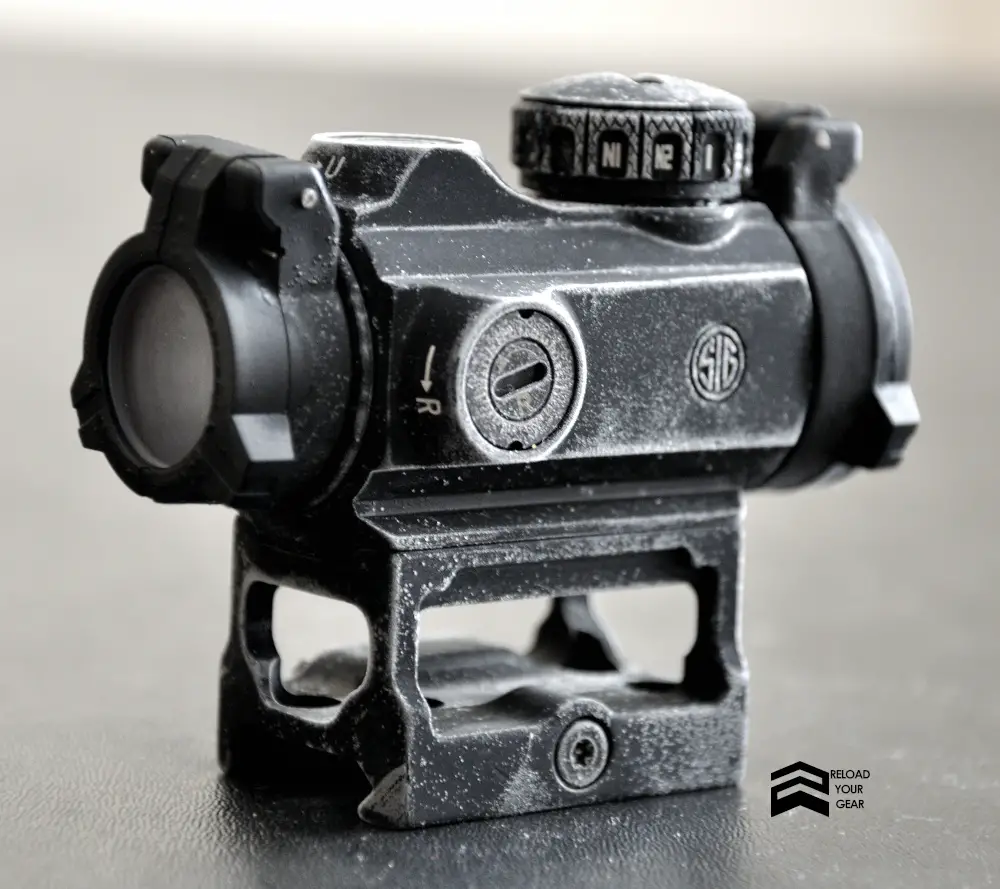 Sig Romeo MSR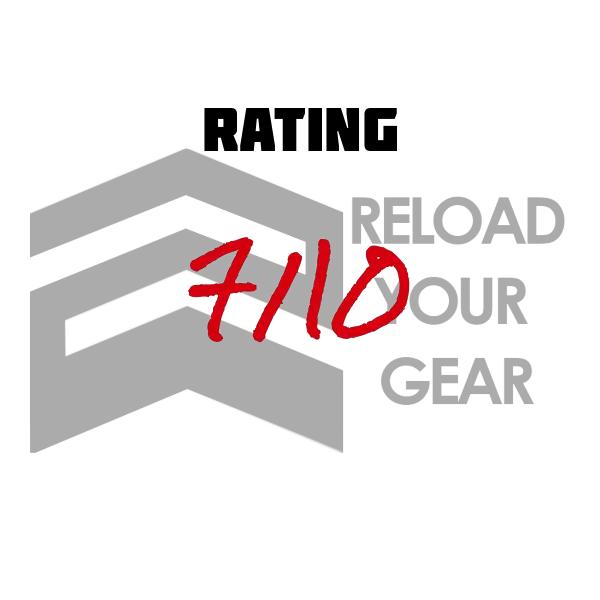 Sale
Sig Romeo MSR Red Dot Sight, BLACK
FAST TARGET ACQUISITION - Crystal clear for those up close situations when you need to find your target easily and quickly; The Sig Sauer Romeo Closed Red Dot Sight has an ultra-compact size and...
HIGH PERFORMANCE - The ROMEO is a sealed compact 2 MOA Dot Sight intended for carbines, guns, and air rifles; It is equipped with slipover, see-through flip-backs, and 1.41" T10 Torx M1913...
CONTINUOUS OPERATION - The Romeo Red Dot Sight with a top-loading battery compartment ensures over 20,000 hours of runtime on a CR1632; In addition, high-performance lens coatings allow for excellent...
The Romeo MSR is one of Sig's entry-level red dots that costs less than a hundred bucks (discounted price from Amazon) at the time of writing this article. We tested this affordable optic first-hand. Read on to see our full Sig Romeo MSR review.
Bottom Line
Sig is to optics as Disney is to Star Wars. They're milking all they can with the Sig name as they have entered full-blast production of closed, open, and red dot sights, as well as scopes. But it's not all marketing, though, because you can't get the Romeo MSR's optics from any other brands at this price point.
Pros​
Affordable
Clear optics
Night vision-compatible
Crisp windage and elevation adjustments
Waterproof and shockproof
Comes with lens caps
Cons
No motion-activated wake-up
A separate tool is needed to do POA adjustments
Illumination controls are difficult to adjust
Flip caps are tough to open and close quickly
Only 20,000 hours of battery life (at lowest setting)
Hands-On Review Video
What Customers Say​
It is decent enough. But the light bleeds a little out the front.

I. Koch
It was almost zeroed in right out of the box, windage was spot on out of the box and elevation only needed a slight adjustment. I would buy another one.

Greg Hall
Alternatives
Better Battery Life: Holosun 403B
HOLOSUN HS403B Red 2 MOA Dot Micro Sight for Rifles - Shake-Awake...
HOLOSUN RED DOT SIGHT - HS403B is a 20mm micro sight designed for rifle and carbine applications; It features Holosun's ultra efficient 650nm Red Super LED with up to 50k hour battery life and 12...
SHAKE AWAKE TECHNOLOGY - Extends battery life by deactivating the optic's LED while not in use; Shake Awake offers settings from 10 minutes to 12 hours depending on the model and can be deactivated...
MULTILAYER REFLECTIVE GLASS - This red dot sight for rifle is manufactured using optical-quality glass lenses with multilayer coatings applied to facilitate maximum light transmission and wear...
The Holosun 403b comes in an all-metal construction and can accommodate several mounting options. It's made from 6061 T6 Aluminum and comes with a protective rubber cover included in the box.
The fit and finish are comparable with other quality optics of this type. The sight is pretty compact and the glass clarity is good for the price. At first glance, it seems like a great value.
In our hands-on review of the Holosun 403b, it really impressed for a value optic.
Pros 
Comes with a Shake Awake feature
Comes with a limited lifetime warranty
Night-vision compatible
Long battery life (50,000 hours)
Lightweight
Affordable
Cons 
Low-quality battery tray
Red reflection visible in some lighting conditions
Hands-On Review Video
Better Performance: Sig Romeo5
Sig Sauer Romeo5 1X20mm Tactical Hunting Shooting Durable Waterproof...
ROMEO5 GUN SIGHT - The ROMEO5 1X20mm Red Dot Sight mounts on any platform, and even though it's small, it's tough; The solid, lightweight aluminum design gives peak performance & years of service, so...
2 MOA RED-DOT - For those avid shooters who admire classic red dot reticles on their gun sights, the Romeo5 has 2-MOA Red-Dot, which is also adjustable; It provides 10 illumination settings (8...
MOTAC TECH - The versatile ROMEO5 red dot sight features our Motion Activated Illumination technology; It is developed to increase battery life by shutting down the system when not in use and...
The Romeo5 provides an incredible sight picture given its price point. Plus its lenses are covered in anti-reflection coatings that help decrease surface reflections, allowing optimum light transmission, crispness, and clarity. 
Romeo5's 40,000 hours battery life. Its battery is loaded at the side which is convenient since you don't need to dismount the red dot when changing batteries.
Its Motion-Activated Illumination (MOTAC) feature plays a big role in power saving as it automatically turns off the red dot when it's not in use and automatically turns on once you pick up your gun. This feat makes the Romeo5 a reliable home defense weapon as it's always ready for action.
Pros
Night-vision compatible
Affordable
Long battery life
Comes with a motion-activated illumination
Comes with a transferable, lifetime warranty
Cons
There's a bit of distortion at the edge of the optic
Finish gets scraped off easily
Comes with a bulky mount
Hands-On Review Video
Sig Romeo MSR Specifications
Color: BLACK
Style: Red dot sight
Item Dimensions LxWxH: 3.54 x 1.97 x 2.56 inches
Item Weight: 0.31 Pounds
Material: Aluminum
Objective Lens Diameter: 20 Millimeters
Magnification: 1x
First Impressions: Sig Romeo MSR
The Sig Romeo MSR looks slightly similar to the Aimpoint T2. Out of the sealed box, our unit had some tuning blemishes and residual liquid was on the edge of the front glass. It didn't affect the operation but it was disappointing for a brand new optic!
Sig Romeo MSR Features
Illumination Controls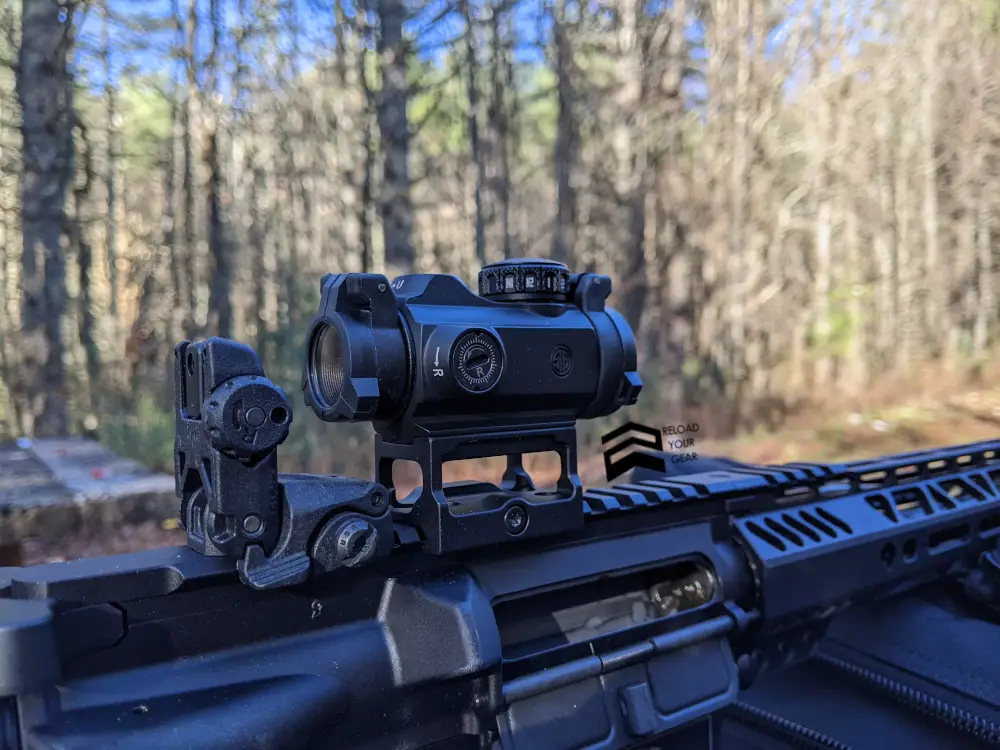 The illumination controls were a little too tight. We presume it was for water tightness, but it made adjustments more challenging than Romeo 5-style controls. 
Hopefully, these will loosen up over time and become easier to manipulate. We definitely saw that trend as we used it more and more.
The illumination isn't motion-activated, so you'll have to crank it all the way up or down every time you bring out your gun rather than just leaving it on your favorite setting and relying on it to come on when you pick up your gun. The Romeo MSR comes with 12 total settings (10 daytime + 3 NV), so that's a lot of distance to travel from the top to the bottom end of the adjustment range, especially for stiff controls!!!. 
It would be nice if it had intermediate off positions just for the reason. ;)
Field of View
Brightness is adequate even in full sun with a crisp dot and well-adjusted settings. It's not an ACOG, so don't expect that kind of clarity or you'll be disappointed.
As expected, parallax is not an issue at range but will likely show up in close quarters.
POA Adjustments
The adjustments are crisp and audible. Feedback and tracking are also good like most optics from Sig.
Night Vision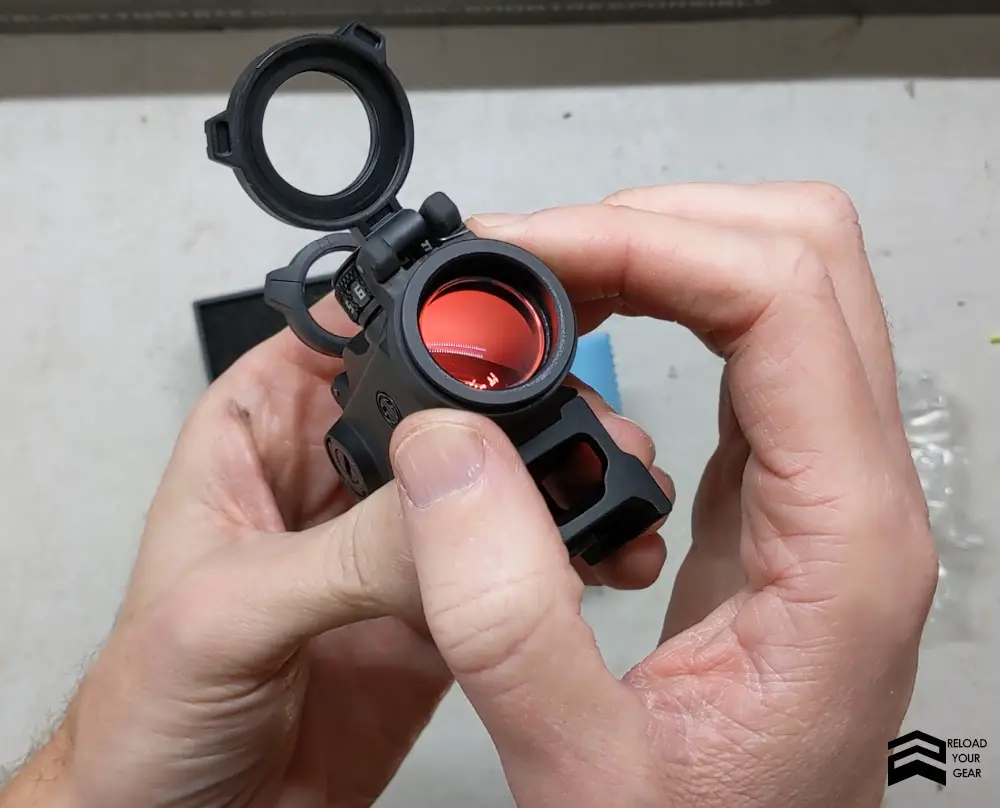 For its price point, having night vision-compatible settings is a good bargain. With the Romeo MSR, you'll get the functions of a clear red dot during the day and a night vision device at night. This extends your shooting time from dusk to dawn! 
But then again, if you can spring for thousands of dollars in NV gear, are you buying a $100 red dot sight?
I think not . . . .
Lifetime Warranty
Knowing you can have your optic replaced in case you get a defective unit or it gets damaged during your range time is a great bonus. Plus, the warranty is transferable.
Sig Romeo MSR Score Card
| | | |
| --- | --- | --- |
| Features | Since this is a budget-tier optic, there aren't a lot of noteworthy features, aside from the included batteries, night vision compatible settings, and skeletonized riser. | 3 |
| Reliability | The Romeo MSR holds zero well and has good optics. It also offers fast target acquisition. | 4 |
| Build & Finish | The Romeo MSR comes with a robust and simple design that can handle recoil well. We deducted points for the minor blemishes and residual liquid on the lenses on ours. | 3 |
| Accuracy | We achieved decent groups during our range time as the red dot allowed us to shoot with both eyes open.  | 4 |
| Value | You get what you pay for with the Romeo MSR. However, near this price point, we prefer the Romeo 5. | 4 |
| Overall | The Sig Romeo MSR works, it gets the job done with good optics and decent battery life for its price. | 3.6 |
Conclusion​
After our range time, here's our verdict. The Romeo MSR is a value option with clear glass but its light settings are tough to adjust. If you really beat up your optics you'd appreciate having the lens caps as the first line of defense.
All in all, we prefer the Romeo5 for just a little more coin.
If you want to compare the Romeo MSR with the Romeo 5, here's our Sig Romeo 5 Red Dot review.
Last update on 2023-11-23 / Images from Amazon Product API