Best Overall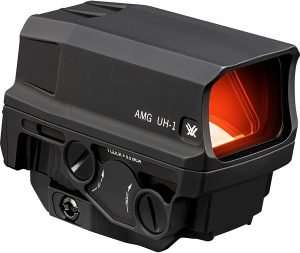 Vortex Optics AMG UH-1 Gen II Holographic Sights
Boasts a razor-sharp holographic reticle.
Reticle: 9.5/10
Battery Life: 8.5/10
Cost: 8/10
Check Price
Best Holographic Sight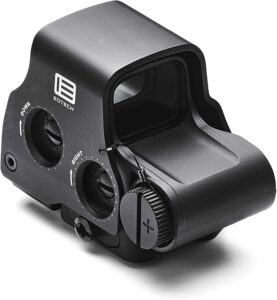 EOTECH EXPS3 Holographic Weapon Sight
Can withstand extreme conditions without compromising performance.
Reticle: 8/10
Battery Life: 8/10
Cost: 8/10
Check Price
Best Prism Sight
Vortex Optics Spitfire HD Gen II Red Dot Prism Scope
Delivers exceptional image quality.
Reticle: 8/10
Battery Life: 7/10
Cost: 9/10
Check Price
Living with astigmatism can be frustrating, especially when it comes to finding the right sight for clear vision. But fear not! We've got the ultimate solution for you— the best red dot for astigmatism. Say goodbye to blurry sights and hello to crystal-clear precision!
How To Choose A Red Dot for Astigmatism
Holographic vs Prism Sight
When it comes to choosing a red dot sight, you'll encounter two popular options: holographic and prism sights.
Holographic sights use a laser to project a reticle onto a glass display, resulting in a vivid, crisp image. On the other hand, prism sights use a prism to reflect the reticle, providing an excellent sight picture even with astigmatism.
Reticle
The reticle is like the heart of a red dot sight. With astigmatism, finding a reticle that remains clear and sharp is crucial. From simple dot designs to intricate patterns, there are various reticle options available for red dot sights. The reticle shouldn't only accommodate your astigmatism but should also complement your shooting style and preferences.
Battery Life
Picture this: you're all set for a shooting session, but your red dot sight's battery decides to give up on you. Don't let that happen! Battery life is a vital factor to consider when choosing the best red dot for astigmatism. Get a sight with long-lasting battery life, ensuring you won't be caught in the middle of a shooting session with a dead sight.
Overall Build
Durability and reliability are essential when selecting a red dot sight for astigmatism (or any other purpose). You want a sight that can withstand the elements, bumps, and bangs while still maintaining its accuracy. Get a sight with a robust construction, waterproof capabilities, and shock-resistant features. Don't compromise on quality—find the red dot sight that can keep up with all your shooting endeavors
Best Overall Red Dot for Astigmatism: Vortex Optics AMG UH-1 Gen II Holographic Sights
The AMG UH-1 Gen II boasts a razor-sharp holographic reticle, providing shooters with precise and vivid aiming points. The reticle remains crisp and clear, even for individuals with astigmatism. Thanks to its unlimited eye relief and large viewing window, acquiring targets swiftly becomes effortless. Shooters can maintain situational awareness and react rapidly in dynamic shooting scenarios. The intuitive controls of the AMG UH-1 Gen II ensure hassle-free operation. The brightness adjustment buttons and quick-detach mount enable quick and effortless adjustments in the field.
However, the high-quality build and advanced features come at a higher price point. The AMG UH-1 Gen II is a premium holographic sight, which may be outside everyone's budget. And while the sight offers decent battery life, some users have reported that it could be improved.
Pros
Easy-to-Use Controls
Shockproof, fog proof, and waterproof
Crystal-Clear Reticle
1500-hours battery life
What Customers Say
I wish it was a bit cheaper, but you get what you pay for. This thing is built like a tank. Very well thought out design, all operations including battery replacement and the QD mount is tool-less and I like the rear-mounted buttons compared to the EOTech. Reticle is very crisp with plenty of brightness options for different environments or user preferences.

David Cote
This is a great optic. Target acquisition is fast and very accurate. It's well built and if it fell, it feels like it could handle the impact. I have recommended this to all my friends and some of them have bought them with the same enjoyment.

Adam Long
Best Holographic Sight: EOTECH EXPS3 Holographic Weapon Sight
The EXPS3's holographic reticle allows for rapid target acquisition and engagement. The large viewing window and unlimited eye relief enable shooters to acquire targets quickly, even in high-stress situations. The EXPS3 features rugged aluminum housing that is both shockproof and waterproof. It can withstand extreme conditions without compromising performance. he compact and lightweight design of the EXPS3 makes it suitable for various firearms platforms, including rifles, shotguns, and carbines. Its small footprint allows for easy integration and maneuverability.
In extremely bright environments, the holographic reticle of the EXPS3 may experience some washout or loss of contrast, affecting visibility. However, this is a minor drawback that can be managed by adjusting brightness settings.
Pros
Compact and lightweight
Large viewing window
Cons
Pricey
600-hours battery life
Prone to reticle washout
What Customers Say
This is a great sight on my shotgun. The circle is easy to see and also easy to zero. It's a bit pricy but if you have the means, it's a great performer.

Anthony M Serrao
It's an "EOTech", really thats enough said. It's bullet proof, it's pricey but you get what you pay for, its everything I expected. Materials and fit / finish and function are all excellent.

RSK
Best Prism Sight: Vortex Optics Spitfire HD Gen II Red Dot Prism Scope
The Spitfire HD Gen II delivers exceptional image quality with its high-density, extra-low dispersion glass. The optics provide sharp, clear, and true-to-life views, allowing shooters to spot and engage targets with ease. The scope offers an illuminated red/green reticle with multiple brightness settings, ensuring clear aiming points in various lighting conditions. The reticle is etched on the prism, providing reliable performance even if the illumination is turned off.
However, compared to traditional red dot sights, the Spitfire HD Gen II is slightly heavier and bulkier due to its prism scope design. It may not be the most lightweight option for shooters seeking a compact setup.
Pros
Crystal clear optics
Illuminated reticle
Shockproof and waterproof
Reasonably priced
Cons
Limited Magnification Range
Only 300+ hours of battery life
Heavy and bulky
What Customers Say
I have been using this red dot scope for quite some time and I am very happy. It is not designed for long distances but it works great for short distances of 25 up to max 50 yards. It is designed for quick target acquisition and it weights so little that shooting while standing is a bliss. Its 3 x magnification might not impress anyone but its simplicity and fine tuning capacity for windage and elevation help you achieve great precision which is after all the ultimate goal.

Ramon A. Velutini
This is a simple, accurate and reasonably priced solution for target shooting.

Jerome
Monstrum P330-B Marksman 3X Prism Scope
The Monstrum P330-B Marksman provides a cost-effective solution for shooters looking for a prism scope with magnification. The scope sports a rugged aluminum housing that can withstand rough handling and recoil. It is designed to withstand challenging shooting conditions and environments. This scope's compact size and lightweight design also make it easy to mount on various firearms without adding excessive bulk or weight.
The P330-B Marksman offers a fixed 3X magnification, which may not suit shooters requiring adjustable magnification for different shooting scenarios or longer-range engagements.
Pros
Affordable
Etched glass
Sturdy construction
Compact and lightweight
Cons
Fixed 3x magnification 
Short eye relief
What Customers Say
Easy to mount and was dead on target at 100 yards. Without having to sight in at all. Made minor change but great scope for my AR.

Fortner8
Plenty bright, super sturdy and a very clear sight picture. It's by far the best bang for your buck.

Levi
Primary Arms SLX RS-10 Mini Reflex Sight
The SLX RS-10 comes with a Picatinny rail mount, making it easy to install on a range of platforms. It offers flexibility for shooters to switch between firearms without the need for additional mounting accessories. With a wide field of view and a crisp 3 MOA red dot reticle, this reflex sight also allows for rapid target acquisition. And the SLX RS-10's compact design makes it suitable for a variety of firearms, from pistols to rifles.
However, unlike other reflex sights, the SLX RS-10 does not offer automatic brightness adjustment based on ambient light conditions. Shooters need to manually adjust the brightness settings to match the lighting environment.
Pros
Shockproof, fog proof, and waterproof
wide field of view
Cons
Short battery life
No auto-brightness adjustment
What Customers Say
I put this on my CZ Scorpion 3. Quick acquisition the only thing I would change is add a one button power off.

Clarence Presley II
The sighting window is large, clear, and the dot is easy to pick up in bright light. Seems to be holding zero with no problem. I will continue to put rounds through the gun with this optic installed and provide updates if I have any problem, but if this continues to perform well, then I think this is a tremendous deal.

Steve
FAQs
What is Astigmatism?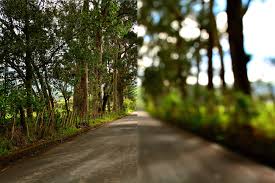 Astigmatism is a common eye condition that affects the shape of the cornea or lens in the eye. Instead of having a smooth, spherical shape, the cornea or lens may be irregularly shaped, causing blurred or distorted vision. Astigmatism can affect both near and far vision and is usually accompanied by other refractive errors such as nearsightedness or farsightedness.
How to Address Astigmatism in Shooting?
Red Dot Sights: Look for red dot sights specifically designed to accommodate astigmatism. These sights often have features like prism sights or holographic technology, which provide clear and sharp reticles even for individuals with astigmatism.
Adjustable Diopter: Some red dot sights offer adjustable diopter settings. This feature allows shooters to fine-tune the focus of the reticle according to their individual astigmatism correction needs. By adjusting the diopter, shooters can achieve a clear and crisp reticle image.
Consulting an Eye Care Professional: If astigmatism significantly affects your shooting performance, it is advisable to consult an eye care professional. They can assess your astigmatism condition and recommend personalized solutions, such as prescription eyewear or contact lenses optimized for shooting activities.
Remember, each individual's astigmatism and shooting needs may vary. It is essential to find the right combination of corrective measures that work best for you. 
Our Key Takeaways
Astigmatism doesn't have to hinder your shooting accuracy anymore. With the best red dot for astigmatism, you can bid farewell to blurry sights and embrace clear vision. Get ready to take your shooting experience to new heights with the perfect red dot sight tailored for astigmatism.
Last update on 2023-09-30 / Images from Amazon Product API