Model
Casio Baby-G Analog-Digital Watch
Invicta Mako Pro Diver 8942
Timex Ironman Rugged 30 Mid-Size Watch
BlueStraw Digital Survival Watch
Display
Analog and Digital Displays
Analog and Digital Displays
Model
Casio Baby-G Analog-Digital Watch
Display
Analog and Digital Displays
Model
Invicta Mako Pro Diver 8942
Model
Timex Ironman Rugged 30 Mid-Size Watch
Model
BlueStraw Digital Survival Watch
Display
Analog and Digital Displays
A reliable women's military watch is a must-have accessory for all the active ladies or women in the military. There are many reliable military watch brands that manufacture timepieces for women.
If you are in a hurry – Baby-G watch by Casio is the best military watch for women. If you want more options, you can read our article for a full review of all watches.
Depending on your style and personal preferences, you will certainly be able to find a classic or more sporty model that fits you. But there are some important things to consider before buying.
One of them is the durability of the watch. The military watches for women should have similar characteristics to those rugged watches designed for men. They must be shock and water-resistant, reliable, and equipped with features as that of a tactical GPS watch. Accuracy is also a great factor. Your watch should be equally or nearly as accurate as the best swiss military watch.
We know that choosing the right model is far from easy but we hope that you will be able to find your favorite below.
Our Reviews Of The Best Women's Military Watches 
#1 Casio Baby-G Analog-Digital Watch
The Baby-G analog-digital watch is the feminine version of the G-Shock, a watch designed for an active lifestyle and intensive outdoor use. 
In making this watch, the manufacturer maintained the main features and characteristics of the G-Shock, Baby-G being made of white resin and advertised as shock and water-resistant.
The round case has a double analog and digital dial that shows the current time, date, and day of the week. Although sporty, the rose gold shade of the dial and the glittery inner rim give this watch a feminine look.
The Baby-G's functions are similar to G-Shock military watches. 
This watch has a world time feature covering 29 time zones and 48 cities around the world, a stopwatch and countdown timer, five daily alarms, and a preprogrammed calendar until 2099. 
You will also be able to choose between AM/PM or 24-hour format.
One minor drawback, however, is that it's backlight is a little dim. It's not as bright as tritium watches, but it's more than enough for everyday use. Besides, it's a considerable trade-off for its price.
Without a doubt, this is one of the top women's military watches on the market.
You can also check out our Casio G7900 review.
Pros
Water-resistant
Shock-resistant
Analog-Digital
Very feminine
Cons
Back light is a little dim
What Customers Say
"I absolutely love this watch!! It's gorgeous. Easy to read and set. This watch matches my outfits really well from scrubs, casual, gym, pretty much everything. I was a little afraid about the white watch getting dirty but I wear it to school, work, gym, fishing, hunting, around the house cleaning, etc.. And it hasn't gotten dirty at all. I do clean it at least once a week to get the sweat that may have built up off and the cleaning process is pretty easy and cleans very well….looks like it's brand new! I'm very satisfied with it and it fits my lifestyle very well! I love it! Can't wait to buy more g shock or baby g watches!"
"I have been using this watch everyday for the past 2 years, and I recently bought it as a gift for a cousin. I have used it at work at an animal clinic and it's survived leash pulls, water dunks, smashes against the wall, puppies chewing on it, and so much more. The only sign of it's age is that there's a few small scuffs on the paint. This thing is a good watch for if you want to look cute and have something sturdy. I love this thing."
#2 Invicta Mako Pro Diver 8942
Not all women's military watches are sporty, the proof being this splendid Invicta Pro Diver, an elegant military timepiece ideal for those searching the style of a classic watch.
The design of this watch is sober and elegant, perfect for women military professionals or active businesswomen. The Mako Pro Diver's classic design also makes it perfect for those looking for the best vintage military watches.
The round case is made of two-tone stainless steel, the round analog dial striking with its intense blue hue. 
The marks for the hours, as well as the hands of the watch, are luminescent and a magnified window for the date is located at 3 o'clock.
Regarding the features, this watch is water-resistant at 660 feet, scratch-resistant thanks to the anti-reflective mineral crystal dial window, and equipped with a unidirectional bezel that will allow you to measure the time spent underwater with ease.
The Mako Pro Diver is a highly appreciated watch but we couldn't ignore some reviews saying that the timepiece is quite small. 
We believe it has the right dimensions for a woman's wrist but you might want to keep that in mind if you like larger accessories.
Pros
Unidirectional Bezel
Water-resistant
Easy to read
Cons
It's smaller than it looks
Difficult to read underwater
What Customers Say
"I love this watch! It is just what I was looking for. The face is about the size of a quarter, and perfect for a woman's wrist. I hate those huge watches some women are wearing these days. The watch and watch band have a nice heft to them, so it feels like a quality item, but the price was very reasonable. We shall see if it holds up over time, but at this price I haven't lost a lot if it doesn't. Definitely happy with the watch!"
"I bought this watch in addition to a CItizen's Eco watch for different reasons. I don't dive, but my hands are in water a lot. It is a good -looking watch to wear with casual clothes. I had to run a YouTube to figure out how to undo the clasp after I put it on and couldn't figure out how to get it off. The date function is very small, and I can't read it even tho it has a magnifying bubble on top of it. Your eyes are likely better than mine. Mind your watch wrist smacking against fragile objects! It's well-built and heavier than dress watches. Nevertheless, I do like this watch, and enjoy wearing it."
#3 Timex Ironman Rugged 30 Mid-Size Watch
A heavy-duty women's tactical watch to consider if you have an extremely active lifestyle is this rugged timepiece from Timex. 
The model is similar to the full-size Timex Ironman but it is more suitable for women. It's one of our favorites among military digital watches out there.
To ensure the durability of the timepiece, Timex used resin for both the case and the wristband. 
The digital dial displays the current time, date, and day of the week, while a backlight will allow you to see the time in low-light conditions. 
The manufacturer produces the timepiece in various colors, so you will be able to choose your favorite.
The Ironman comes with features that are as dependable as that of a SUUNTO Core watch. It's water-resistant at 330 feet, it has a chronograph, three alarms, two time zones, stopwatch, and countdown timer. Here's our SUUNTO Core all-black review if you want to compare them.
According to the users, this watch is reliable and durable. However, some people complained about a slight difference in the actual color of the timepiece compared to the one advertised by the manufacturer.
Pros
Water-resistant
Two Time Zones
Night Mode feature
LIghtweight
Cons
Actual color is slightly different as advertised
Buttons are sensitive and prone to accidental pressing
What Customers Say
"I got this as my everyday sport watch. It's every thing I was expecting. The instructions do not really explain how to set the watch, but it's very simple to use. I had no problem setting it up. I am not sure about how water resistant it is. I would highly recommend this watch."
"I bought this as a running watch. This is fantastic for running. It is good for general outdoor wear as well, but it is not as suitable for the really rugged stuff for which the G-Shock is made. The buttons on this are easy to press and can be pressed accidentally. I believe that makes this less waterproof in practice as well. The 3 alarms of the Timex is helpful at times. The band is smaller, but my wrists are not large, and I am nowhere near max on the band. I do not like huge watches, so this is great. I prefer this over the G-Shock for anything that does not need the extra ruggedness."
#4 BlueStraw Digital Survival Watch
Our next pick is the Digital Survival Watch V3 which is one of the best outdoor watches from BlueStraw. 
This watch is an extremely simple timepiece characterized by a round black analog dial with luminous marks for the hours and luminous hands. 
The wristband is made of wrapped military-grade paracord that can be used for multiple purposes, as it measures more than 12 feet in length.
In addition to this, the watch is water-resistant and equipped with a compass, rod fire starter, and scraper. 
In other words, we can safely say that with this watch you will be able to wear almost all the essential camping gear on your wrist.
Pros
Multi-functional
Waterproof
Dual Dial and Two Time Zones
Interchangeable Straps
Cons
Easily breaks with regular use
What Customers Say
"Wow this watch has so many hidden features and goodies it is truly unbelievable! Definitely the watch to have for the outdoorsman. Also though, it is a sturdy and good quality watch. It has just a plain band without any bells and whistles for everyday wear and it is a really attractive watch! Very happy with it."
"I gave this as a gift for my boyfriend. He loves it. It's so versatile and can be worn with anything. My favorite part is the light. It's actually very bright and easy to see the time with in the dark"
#5 Guess U0330L3 Watch
Our last women's military watch review is about the Guess U0330L3 model, a tactical timepiece that impresses with its reliability even if it is manufactured by a fashion brand.
From an aesthetic point of view, this watch is absolutely amazing. 
The timepiece is characterized by elegant lines and the stainless steel case and wristband give it a sophisticated look. 
The analog dial is white and it matches perfectly the design of the case.
The dial has Roman numbers for the hours while three sub-dials with Arabic numbers show the date, day of the week and the 24 hours.
Regarding its functions, the U0330L3 is water-resistant at 165 feet, an unimpressive figure if we think of similar watches manufactured for outdoor activities. 
To compensate for this, the U0330L3 features a chronograph and luminous hands and hour marks.
In the end, Guess U0330L3 might not be perfect but it certainly is a timepiece that stands out from the crowd.
Pros
Water-resistant
Multi-function Dial
Cons
It's a little huge for a women's watch
What Customers Say
"I absolutely LOVE this watch. It's big, but it's 42mm so I knew that. I wanted a big watch. It's not heavy because the links are hollow (I think) so it's sturdy without being uncomfortably heavy. Works fine, no issues at all. I had a Casio G Shock (still have) which is big also, but a bit bulky. I'm so happy I got this watch though. I'm picky with watches so I hesitated, but in the end it's exactly what I was looking for."
"Very nice looking watch. Had to return because face was too big for petite spouse.
Had no problem with return."
Final Thoughts
For us, the best women's military watch available on the market is the Baby-G watch by Casio. 
G-Shock's little sister impresses with its outstanding features, while the reliability and durability characteristic of the brand can be found in this timepiece too.
Furthermore, just as the G-Shock, Baby-G is an entire line of heavy-duty watches dedicated to all the active ladies who need a tactical timepiece. You can read more about the best G-Shock watches on the market here: The Best Casio G-Shock Military Watches.
So, if you want a reliable companion to take with you on all your adventures, the Baby-G is the way to go!
If you want watches that can survive combat and extreme use, check out our guide on Special Forces watches and the US Military watch standard issue.
You Might Also Like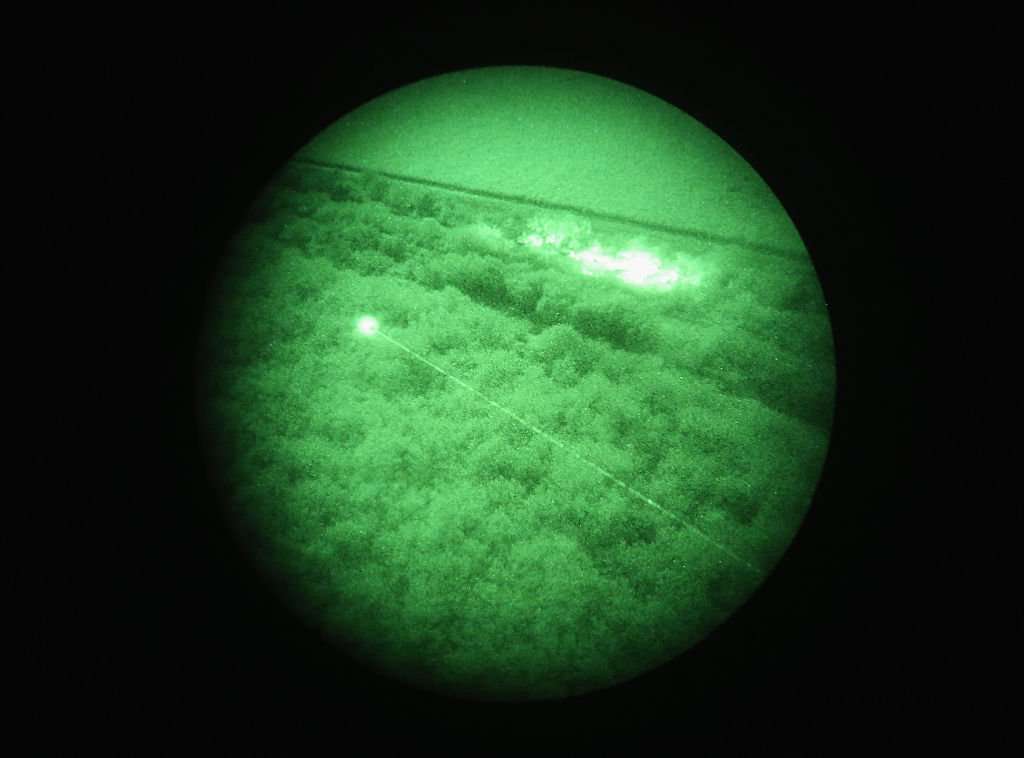 Last update on 2023-11-23 / Images from Amazon Product API