You'll never know when another disaster or pandemic strikes, or as survivalists call it – when "Shit Hits The Fan." So you'd better be ready than sorry. We list the essential SHTF gear to help you survive whatever comes next.
Table of Contents
What should you have for SHTF? – The Ultimate SHTF Gear List
When choosing your SHTF gear, look for the best of the best, because you'll never know when (or if) everything will go back to normal. It's better to pick heavy-duty gear that can last a long time.
SHTF Weapons
Having the best SHTF gear is useless if you have ineffective weapons, scavengers will just take them by force. So we tagged SHTF weapons as a priority item in this list. Depending on your comfort and legal restrictions, this could range from pepper spray to a survival knife or a firearm.
Guns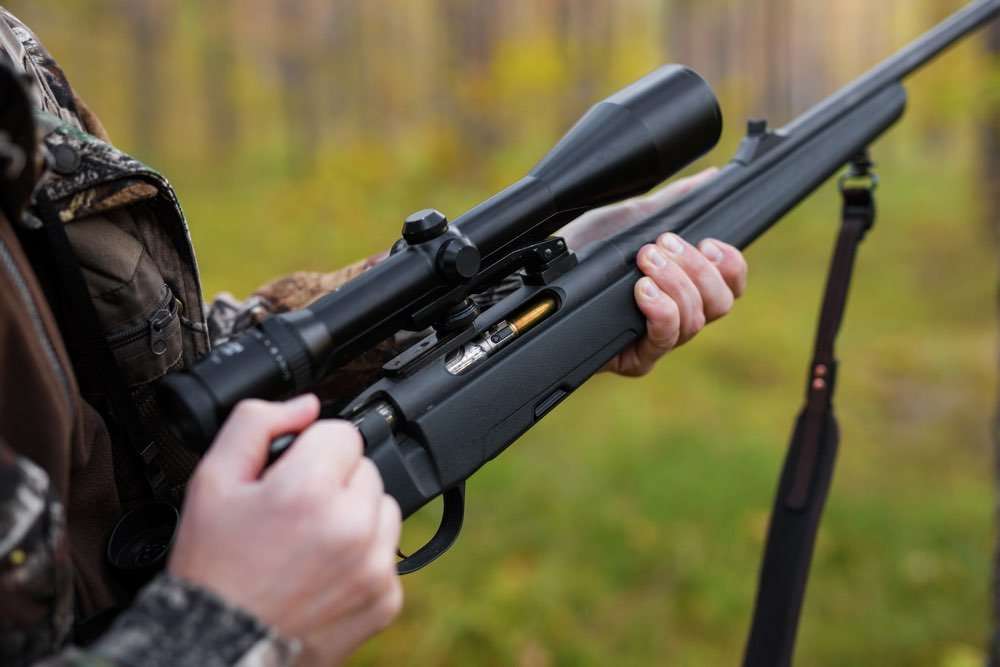 A gun is one of the most effective self-defense weapons, even during non-SHTF scenarios. So if you already have one in your EDC kit, good for you! Guns will efficiently defend you from attackers and allow you to maintain a safer distance. Firearms are a common choice for self-defense and hunting in a survival scenario. When it comes to selecting a firearm, consider your comfort, training, and local laws. A semi-automatic rifle like the AR-15 or a shotgun can be versatile and effective. Handguns are compact and practical for close-quarters defense.
Knives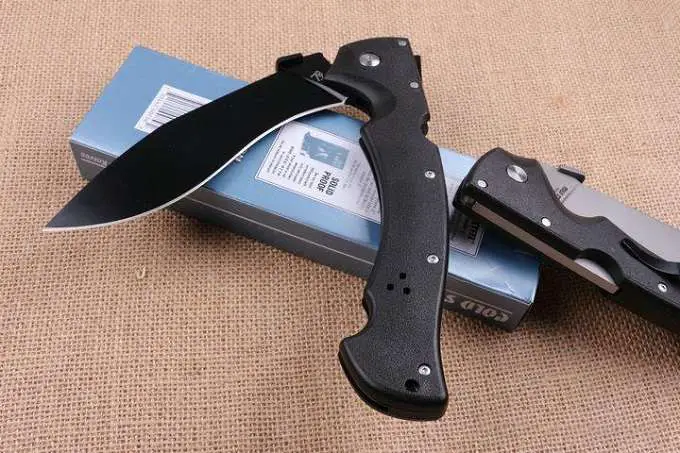 Knives are useful tools for preparing food or gathering crops for food. You can also use them to defend yourself. For knives to be effective self-defense weapons, pick either tactical knives or combat knives. Fixed-blade knives are typically more durable, but a good quality folding knife can also serve well. One disadvantage of knives, however, is that they can only be used while your attacker is very close . . . uncomfortably so.
Non-Lethal Weapons
Non-lethal weapons can deter or incapacitate an attacker without causing permanent harm. They're a good option for those uncomfortable with deadly force.
Stun Guns
Stun guns deliver a high voltage, low amperage shock that disrupts the attacker's muscle control. They require you to be close to the attacker, so consider your comfort with this. Also, be aware that they may be illegal in some jurisdictions.
Airgun
Airguns, which include air rifles and air pistols, use compressed air to fire pellets or BBs. They're generally quieter and have less restrictive laws than firearms. They can be used for hunting small game or for self-defense in a pinch.
Pepper Spray
Pepper spray is a potent non-lethal weapon that causes temporary blindness and severe discomfort. It's compact, easy to use, and effective at close range. Just be sure to check the expiration date and replace as needed.
Friends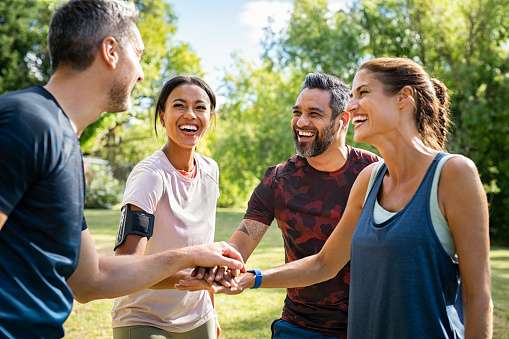 If you're a single person or family trying to defend goods or territory, you will lose. The best strategy is to work together with a group of people that you know and trust.
Protective Gear and Clothing
It's critical that you pack clothes suitable for all types of weather because you'll never know how many seasons you'd be spending away from home. But since you can't bring all of your clothes, be sure to pack a pair or two for every season.
INCH Bag
Your INCH bag should contain only the essential stuff that can help you survive not just days but months (or even years) away from home. Consider its modularity, capacity, and material quality (get one that's waterproof) among everything else. Check out the article where we picked the best and the sturdiest INCH bags this year!
Tactical Pants and Hiking Boots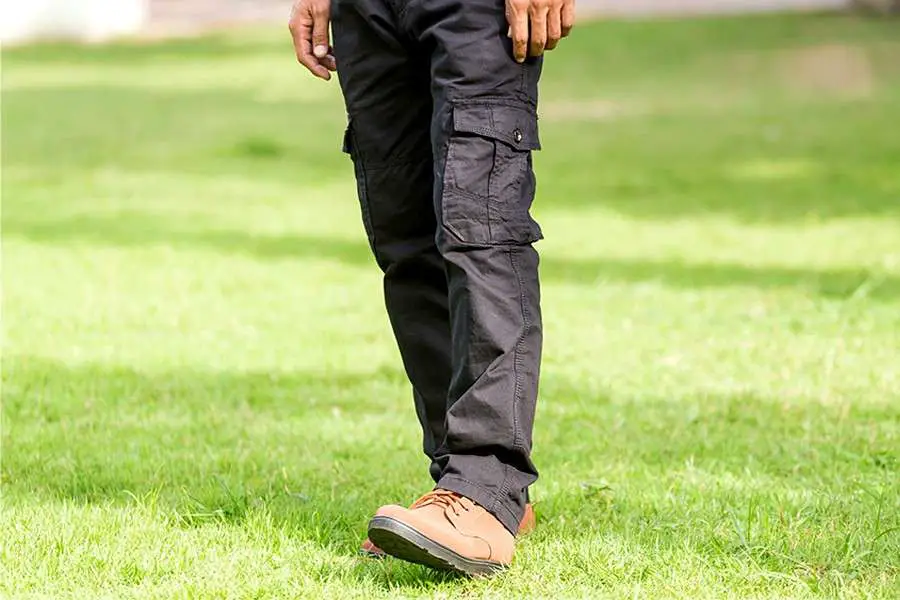 A pair or two of reliable (and comfortable) tactical pants and hiking boots will be extremely useful if you're going on long walks or if you're going on a supply run. Opt for moisture-wicking, durable materials.
Work Gloves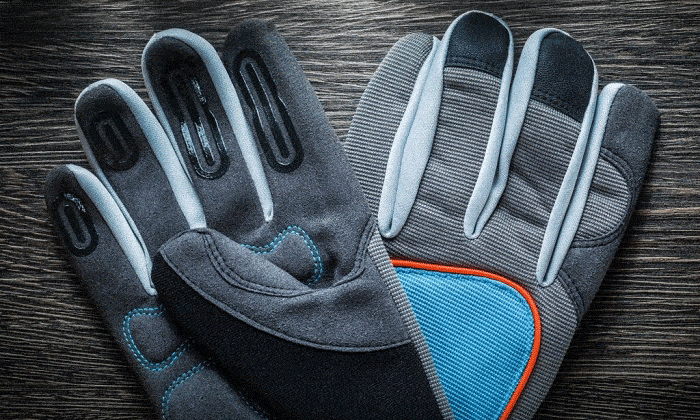 If you can pack a few pairs of work gloves, do so. You don't want splinters getting in the way while building your shelter or chopping wood and protecting your hands from injury is a top priority when you'll need them every day.
Sale
Bestseller No. 1
Sale
Bestseller No. 2
Food and Water
Your body won't function properly without enough hydration. So pick a bug-out location that has quick and easy access to a water source, like a river or a lake. 
Water Distiller/Water Purification Tablets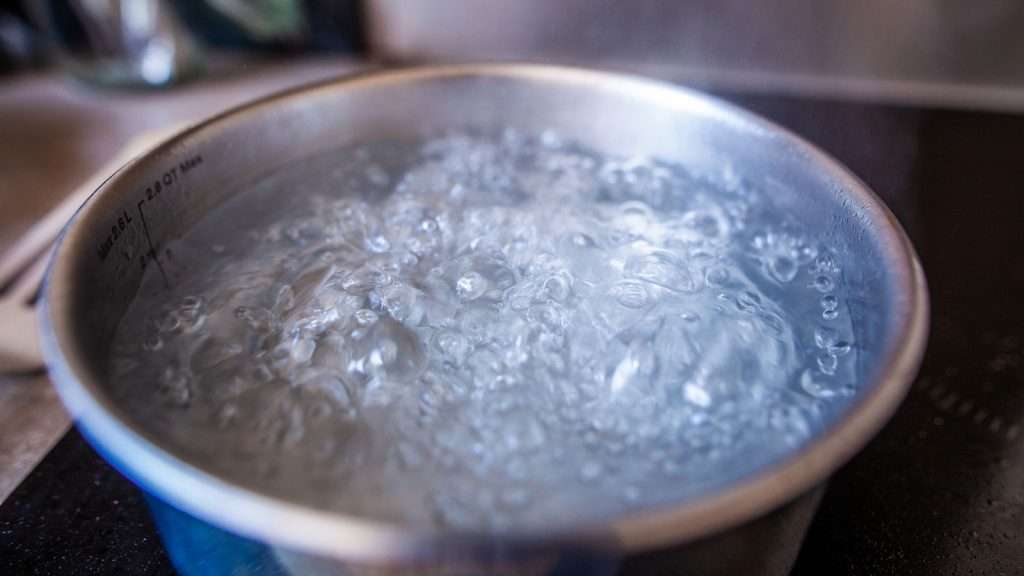 In an SHTF situation, it's possible that all the water sources are contaminated, and drinking untreated water can lead to health problems. Hydration is a key survival aspect, so investing in a good water filter is crucial. Products like LifeStraw or a Sawyer water filter are popular among survivalists.
Another way to remove any bacteria or impurities is distilling water. And for that you'll be needing a water distiller, water purification tablets, or a way to boil water to get potable water. 
Sale
Bestseller No. 1
Bestseller No. 2
Water Bottle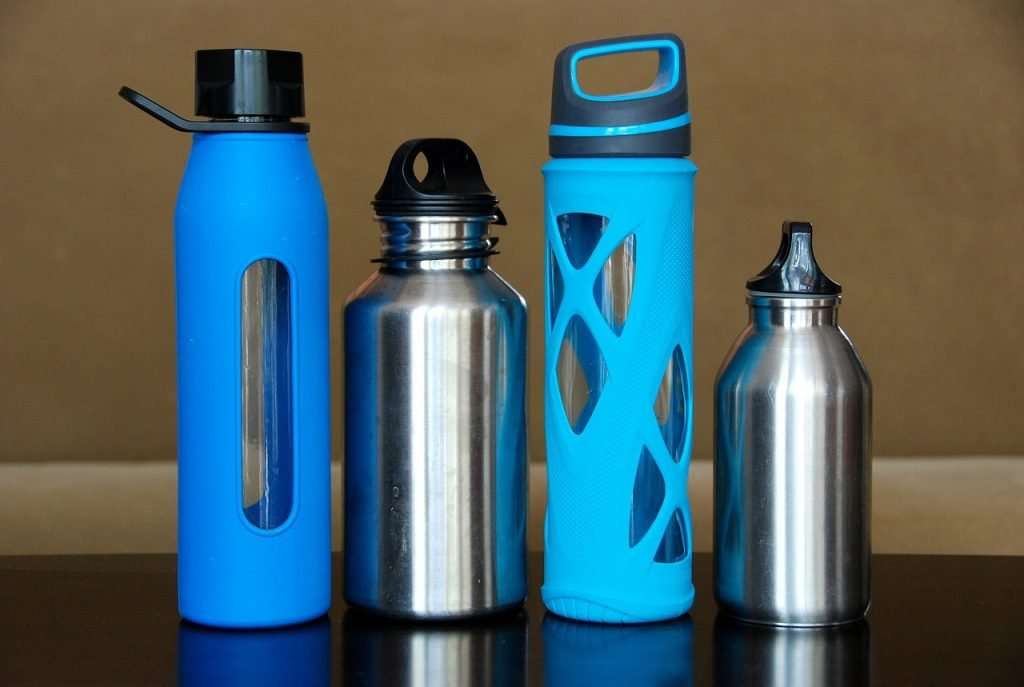 Pack a water bottle so you can stay hydrated during supply runs or long walks away from your water source. We suggest getting one made from stainless steel. This way you can use the bottle as a boiling pot as well.
Sale
Bestseller No. 1
FineDine Insulated Water Bottles with Straw - 25 Oz Stainless Steel...
TRIPLE INSULATION: Our thermoses are crafted with triple insulation to keep your drinks hot for up to 12 hours and cold for up to 24 hours! Say goodbye to lukewarm drinks and hello to refreshing sips...
VERSATILE LIDS: Our drinking bottle comes with three individual lids to serve all your needs. Use the one with the mouthpiece for sipping hot drinks, the one with the straw for cold beverages, and the...
Bestseller No. 2
YOU GOT THIS LIVING Motivational Sports Water Bottle, 32 oz Water...
ALL-DAY HYDRATION The Sports Water Bottle with motivational quotes by the hour keeps you hydrated throughout the day and your daily water intake on track at home, gym, or while you travel.
DRINK TIME The flip-top water bottle has a one-handed snap lever and an easy carry handle. Twist the cap to ensure a tight seal—the double locking lever prevents leakage. A wide mouth for easy...
Meals Ready-to-Eat (MRE)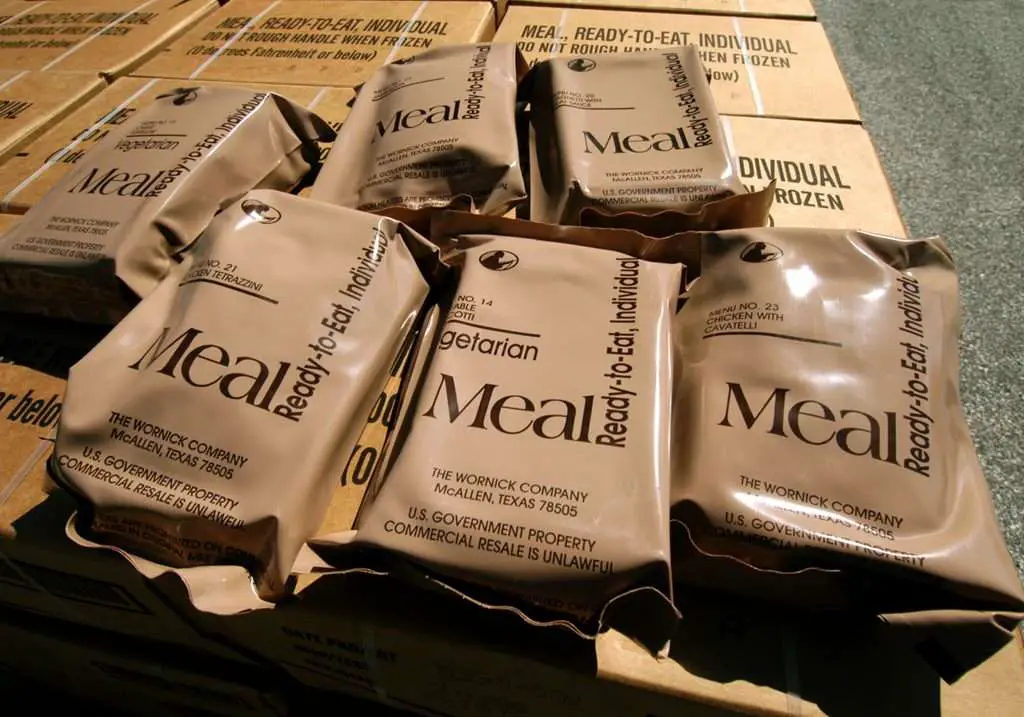 If you don't have a bug-out location prepared, it will probably take you a few days to find a good place to hunt or get food from and settle down. You'll need some high-calorie, long shelf-life foods like freeze-dried meals, MREs, or energy bars. An MRE is a dehydrated meal that's complete with all the nutrients you need. Plus, it can be easily packed and can last for a very long time.
Don't overlook a compact, portable stove and fuel for cooking. Also, pack a metal pot for boiling water and preparing meals.
Shelter
Next on our ultimate SHTF gear list is a survival tent. This will be your first form of protection against rain, extreme heat, or snow. We suggest getting a tent that's easy to pack and is built with durable and waterproof material. Or, get a tarp for more versatility and learn to make a waterproof shelter with it! Also consider a quality sleeping bag, rated for the coldest temperatures you may encounter. Hand and body warmers can also be life-savers in cold climates.
Sale
Bestseller No. 1
Sale
Bestseller No. 2
Fire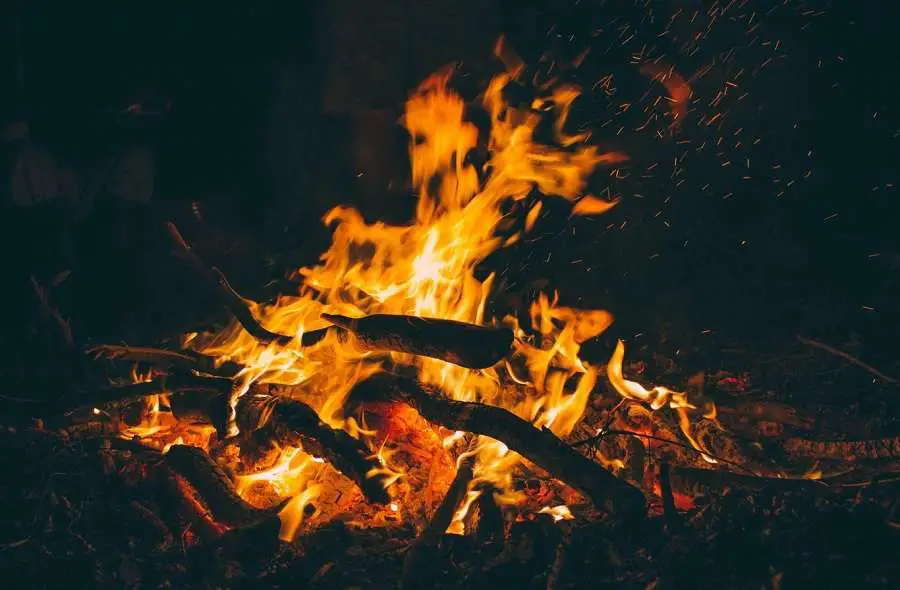 You may get buy on iodine tablets for a while, but sooner or later, you'll at least need to be able to boil water. More than likely, you'll also need a fire for warmth and food prep. So, having multiple ways to obtain kindling and start a fire is critical. Don't forget to practice these skills ahead of time. Our article on how to build campfires is a good place to start before you do some hands-on practice.
First Aid Kit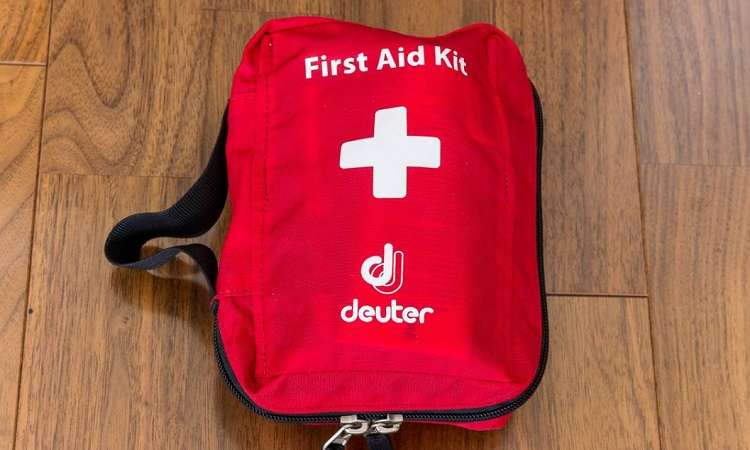 Living outdoors post-SHTF leaves you vulnerable to injuries and accidents, so preparing a first aid kit is critical. Your survival medical kit should contain the basics for treating minor scratches and injuries, such as disinfectant alcohol, band-aids, gauze, medical adhesive tape, surgical gloves, tweezers, a needle and a thread, a tourniquet, and saline eye drops. You should also include antihistamines, ibuprofen, loperamide, and insect bite ointment as space permits. A first-aid manual could also be invaluable if you find yourself needing to treat injuries.
Navigation Tools
Getting your way around unfamiliar territory is difficult without reliable navigation tools to aid you. Here are the essential navigation tools to include in your SHTF gear list.
Map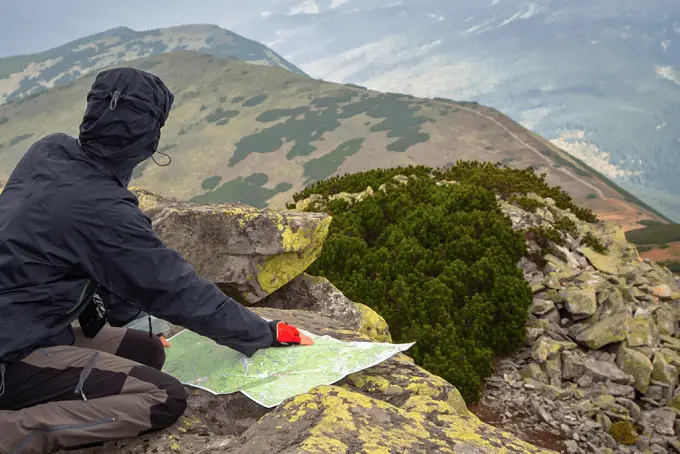 Digital maps might not be available if the power goes out or network infrastructure fails. So we recommend bringing one 1:250,000 map of your destination and at least 2 detailed maps with locations where you can get supplies from. Having physical maps of your local area and any areas you may need to travel to is essential. Your maps should include details about terrain, bodies of water, and important landmarks. It's also wise to keep them in a waterproof container to protect them from the elements.
Bestseller No. 1
Bestseller No. 2
Compass
We suggest packing a military compass instead of an ordinary one. Aside from pointing to your destination, a military compass also indicates your current location and the best route to where you want to go. It can help you orient yourself using the maps you've packed. When choosing a compass, consider a model with a sighting mirror that can also be used to signal for help.
Sale
Bestseller No. 1
Cammenga Official US Military Phosphorescent Lensatic Compass, Olive...
BUILT TO LAST - This handheld compass is water proof, sand proof and constructed with a powder coated aluminum frame for optimal endurance; Waterproof compass for hiking
MULTI-USE - Hand held compass can be used as a hiking compass, camping compass, surveyor compass, backpacking compass, hunting compass, youth scout compass, boat compass and orienteering compass
Sale
Bestseller No. 2
Cammenga Official US Military Tritium Lensatic Compass, Olive Drab...
MADE IN THE USA - This aluminum compass is the top quality pocket compass on the market. Accurate to +/- 40 mils, it performs flawlessly in extreme temperatures.
OFFICIAL US MILITARY COMPASS - With this professional tactical compass survival is more likely. A survival compass backed by our government!
Watch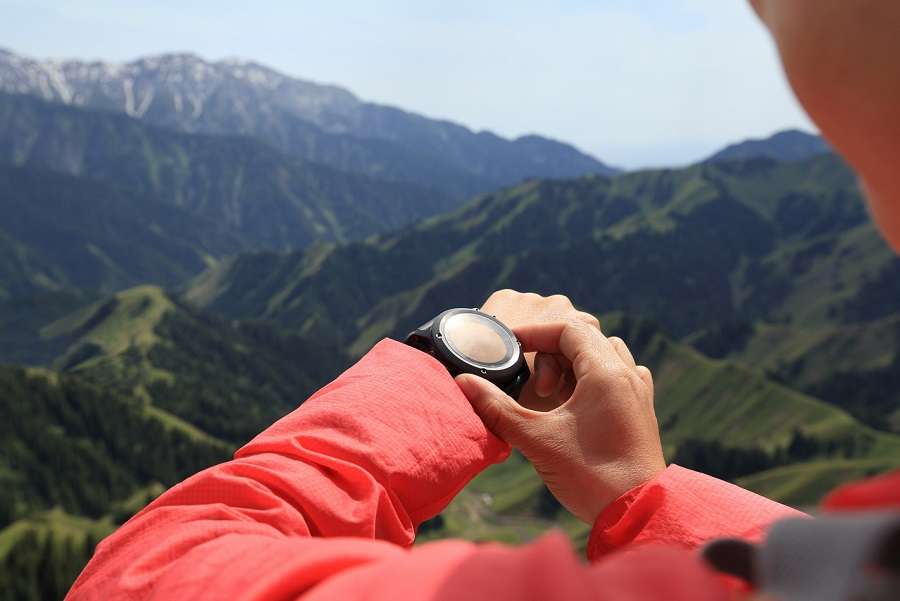 Most rugged watches function as multi-purpose tools that can help you in the most difficult situations. Get a watch with a temperature readout, a compass, and a barometer. This may also serve as your backup compass in case your main compasses malfunction or get lost.
We also suggest getting a watch that's solar-powered so you can charge it whenever there's sunlight or one that's powered by movement to avoid battery dependency.
Power Source
Lantern
Using lanterns as a light source at night is more practical since campfires are troublesome to clean up and assemble. Get one that's collapsible so you can easily pack it, and solar-powered so you can just charge it under the sun when needed.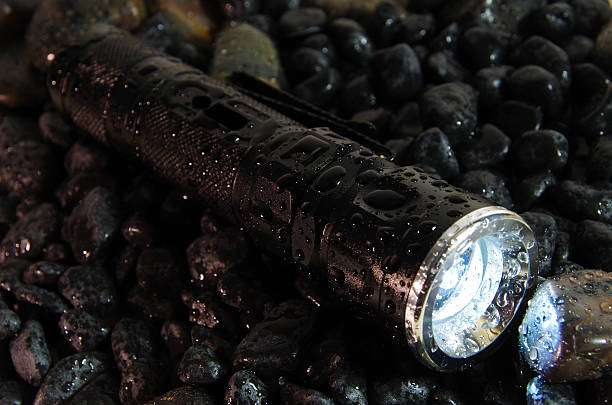 A survival flashlight is also a great alternative as it can also be used for self-defense.
Solar-Powered Charging Kit or Power Bank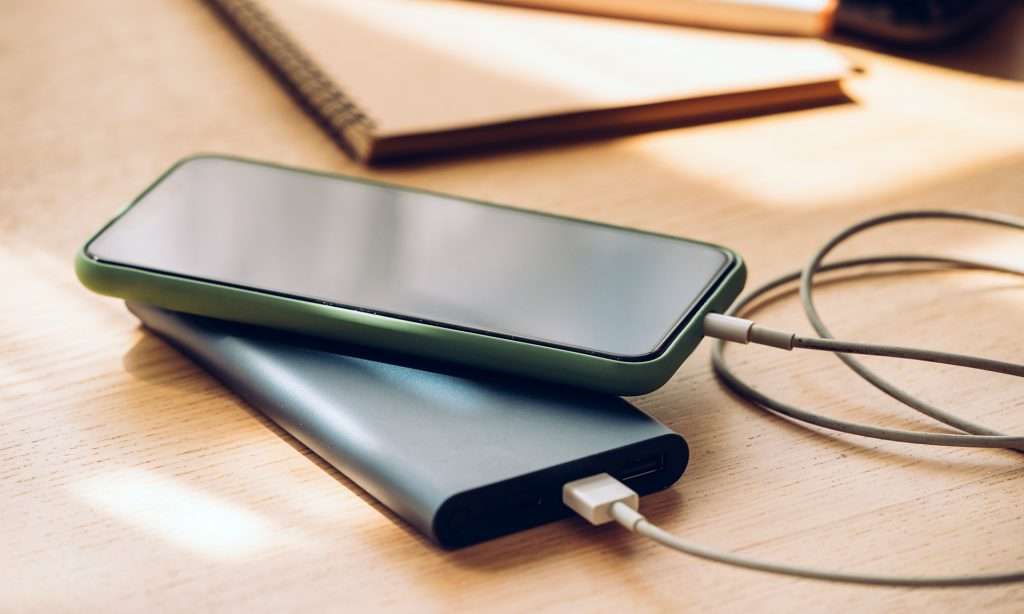 There'd most likely be no electricity, so be sure to bring a portable solar-powered backup power source. You can use it to recharge your flashlights, mobile phones, GPS, or any of your USB-powered devices. 
Sale
Bestseller No. 1
KEOLL Portable Charger 25800mAh Power Bank, 22.5w Fast Charging...
【22.5W PD Fast Charge & Charge THREE at Once】This fast portable power bank with USB output port supports up to 22.5W power delivery 3.0 fast charger, allows your phone to be fully charged quickly...
【Precise LED Digital Display】No more guessing about the remaining power of the Power Bank.KEOLL portable charger version with LED digital display helps you to know the battery status easily, the...
Sale
Bestseller No. 2
INIU Portable Charger, Slimmest 10000mAh 5V/3A Power Bank, USB C...
✅【From INIU--the SAFE Fast Charge Pro】Experience the safest charging with over 38 million global users. At INIU, we use only the highest-grade materials, so we do have the confidence to provide...
✅【Market's Thinnest 10000mAh】 The market's one and only 0.5-inch power bank that breaks the limit of 10000mAh, easily slipped into any travel lover's pockets or bag. Enjoy the days' worth of...
Batteries, Lighters, Matches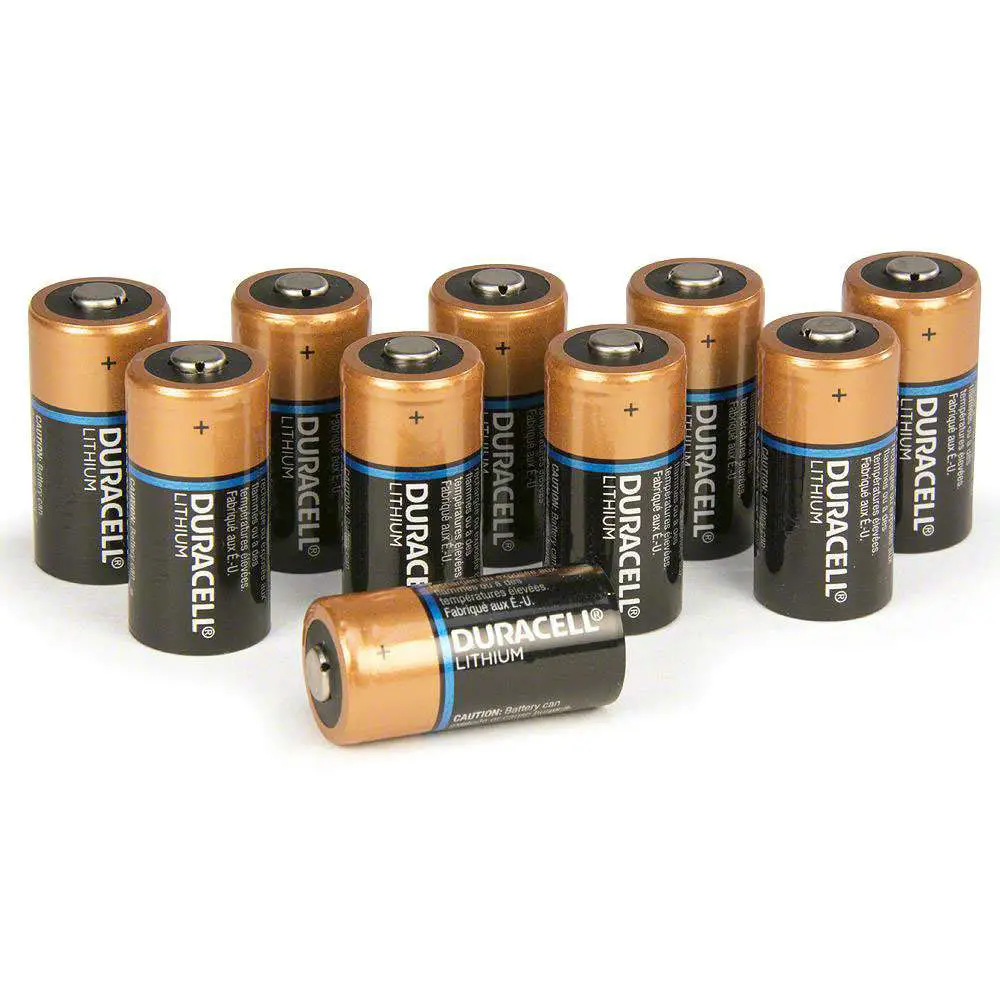 Packing a few batteries, lighters, and matches won't hurt, they won't take up much space in your INCH bag anyway. These will be great backup tools when going on a supply run or just as a backup power source in your bug-out location.
Means of Communication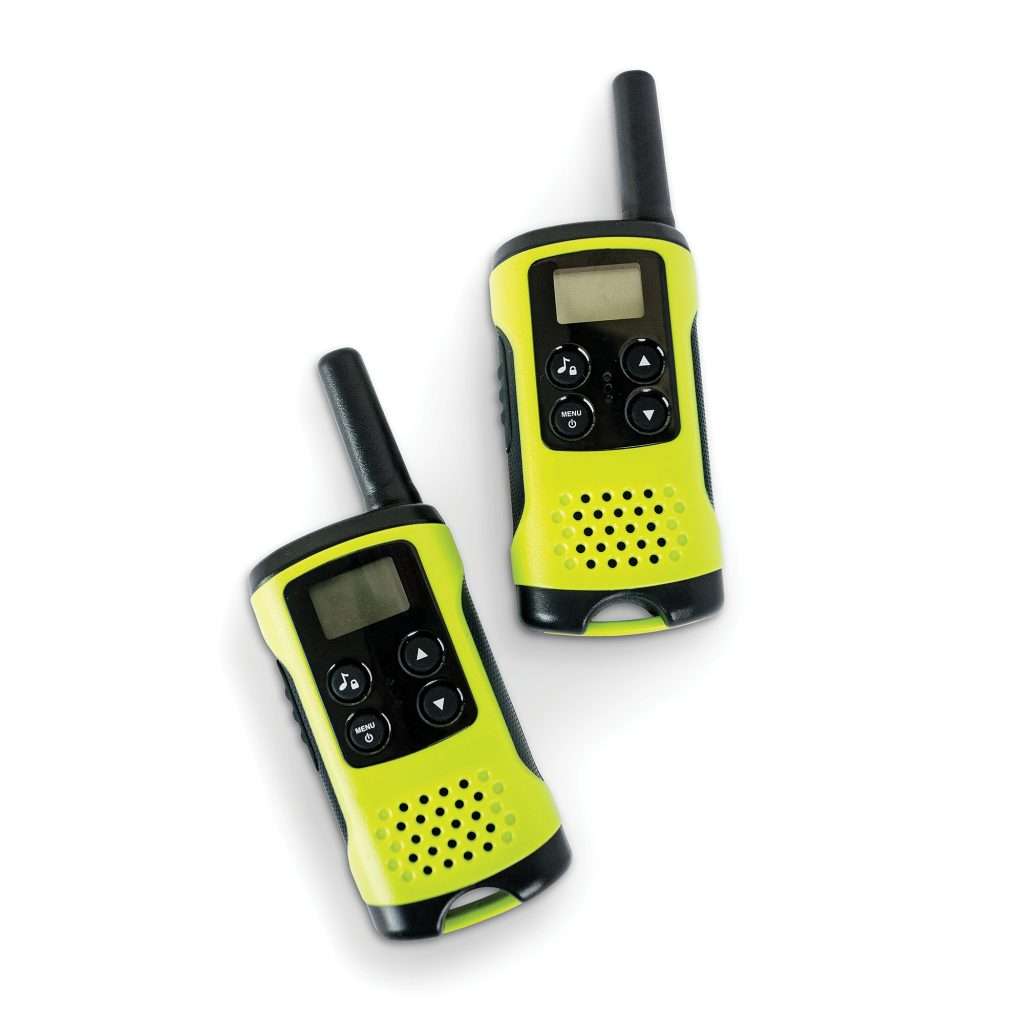 All telco and internet service providers will probably be down, so we suggest that you use a solar-powered or hand-cranked radio as means of communication. This will help you contact your family and friends in case you get separated. It will also allow you to gather news and information about what's happening around you.
Important Documents
Last but not least, don't forget to pack IDs to confirm your identity and documents to verify the properties you have left once everything goes back to normal. 
Need specific SHTF gear recommendations? Find our top picks in these articles:
20 Father's Day Gifts for Preppers
FAQs
What is the best SHTF weapon?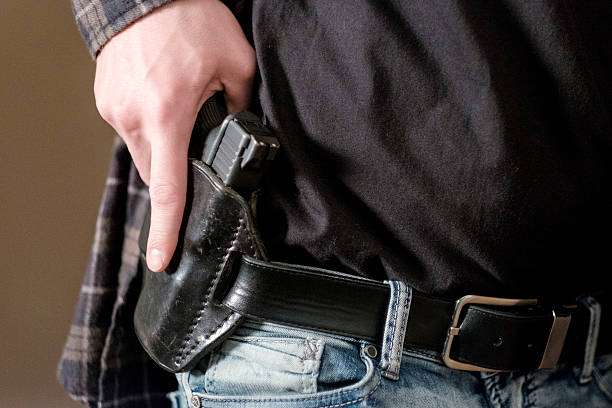 The best SHTF weapon can be a firearm, a knife, or a tactical flashlight. What matters most is that you're comfortable and skilled in using your chosen weapon as it will be your first line of defense against hostiles or wild animals.
What is an SHTF loadout?
An SHTF loadout is a tactical plan laid out to help you and your family survive any SHTF scenario. An SHTF loadout is similar to our SHTF gear list above but supplemented with planning.
What is the first thing to do when SHTF?
The first thing to do? Don't panic. You already have an SHFT plan laid out and you've got everything you need. Just put your plan into action ASAP.
Our Key Takeaways
That completes our ultimate SHTF gear list. Don't miss a single one once you begin packing, as they're all essential for your survival. And be sure to maintain a healthy body so you can rise above whatever comes your way.
Last update on 2023-11-25 / Images from Amazon Product API